If at first you don't succeed, walk.
Whenever I begin a new project at full speed, I tend to fail.
I'm the sort of person who gets overly excited by new ideas. Ideas that are novel in my life, and at the same time not too overly grand, realistically achievable within my lifetime, with as few number of people as possible.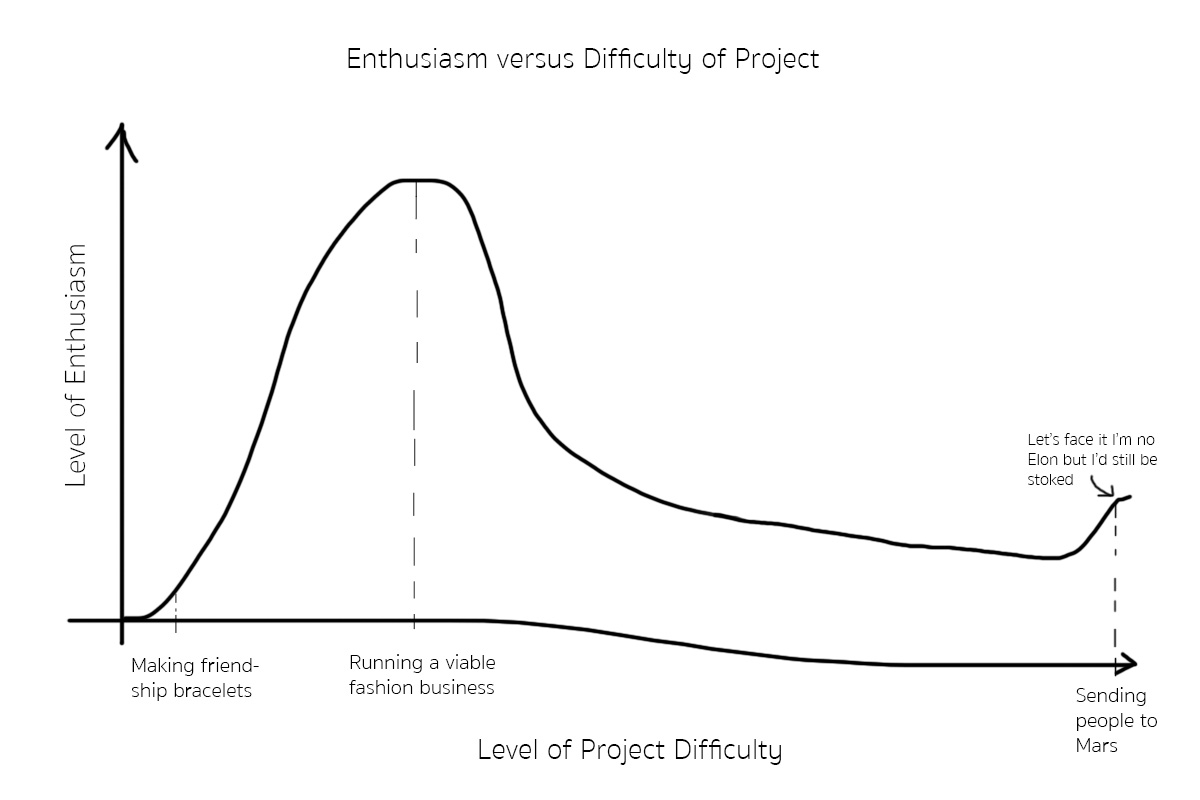 Perhaps that's why I couldn't bring Velamen to fruition. At that time, I had little knowledge of synthetics fabric, textile manufacturing, production flow, let alone actually dealing with factories. This was months before ROSEN was started. The project began with the design ideas provided by an ex-business partner who had made a sample of an exoskeleton suit. I had some idea as to how a typical manufacturing process pans out, but not the nuances and the hundred and one ways in which it can go wrong. As someone who has never studied fashion formally, I did not have the network of suppliers and factories whom I have worked with, especially not in a foreign country. I had to start from ground zero in terms of fabric sourcing, textile manufacturing, factory visits and technical clothing production. It was a steep learning curve for someone who deals mostly with natural fabrics and conventional garment construction.
Despite all the hiccups, the exoskeleton-like suit designed for Velamen was getting close to its final form. My tailor – to the best of his ability, despite never dealing with Cordura and DWR-coated fabrics – had done the third and fourth iteration of the sample. The suit was beautiful in a very rough-edged way, despite not having the refinements of the actual custom-made fabrics we had ordered from a Shanghai textile factory. It was now up to the factory in Guangzhou (for your reference, Shanghai is in the central eastern seaboard of China, 3 hours away on a plane from the southern coast of China where Guangzhou is) to do the final prototype for production, complete with waterproof aqua vislon zippers, heat-taped seams, and custom-made 3L-membrane DWR-coated fabric. Excitement was high, expectation through the roof. After months of research, sourcing, factory visits, testing and sampling, I was sure that we had done our due diligence, and it was going to be smooth sailing from here. After all, it was a matter of replicating the final sample with additional technical qualities that only a factory could provide on an economical scale. A week after sending the order to them, the prototype arrived on my doorstep. The custom-made fabric that we've picked out from the textile factory was beautiful. However, everything else was a disaster and nothing in the suit was elegant nor refined. What was even more baffling was that the sizing was severely off by an inch or two, width and length wise. As to how this could have happened, I have no idea, until this very day. The sales rep was unable to provide any reasonable explanation. No-one wanted to own up to the mistake.
I relayed this story to a friend who works for a well-known Chinese label, and she understood my predicament immediately as she had several horror stories of her own. In her case, it was knitwear. The world of knitwear is a different ball game almost entirely. Specifically, the world of luxury knitwear requires a specialised knowhow in running industrial-sized machinery AND hand-finished details. Every round of sample produces a different mistake. Let's say the weaves were incorrect in the first round. That mistake would be corrected in the second round, but the sleeves would magically grow longer than the first sample. And so several more rounds of sampling would be required.
Due to these series of technical difficulties, Velamen had to take a hiatus with no definite plans of resurrection, especially since it coincided with ROSEN taking a life of its own. What started as a small experiment with beautiful sandwashed silk in a comfortable cut became an unexpected hit that remains to be the best-selling item of the brand. Three quarter of the year has since passed; massive changes have taken place in my business and personal life, all of them for the better. I run ROSEN on my own now. I have learnt many valuable lessons along the way, tested my limits and boundaries in clothing production, while discovering the tools and resources available at my disposal. Due to these boundaries I am forced to be a creative problem-solver. But the single most valuable lesson I have learnt is that simplicity is the best starting point. Don't get me wrong, I love my complicated garments. I simply need to recognise that I do not have the manpower nor technical knowledge to execute complicated designs without the risk of them looking cheap and shoddy. I have been so used to wearing intricately-constructed clothes that I put on a self-imposed blinkers. What I had failed to realise that some of my best-loved garments were made with conventional craftsmanship method, albeit in beautiful fabrics and cut. I had fallen into the trap of fashion school thesis mentality, where grandeur is valued over functionality, idealism over reality.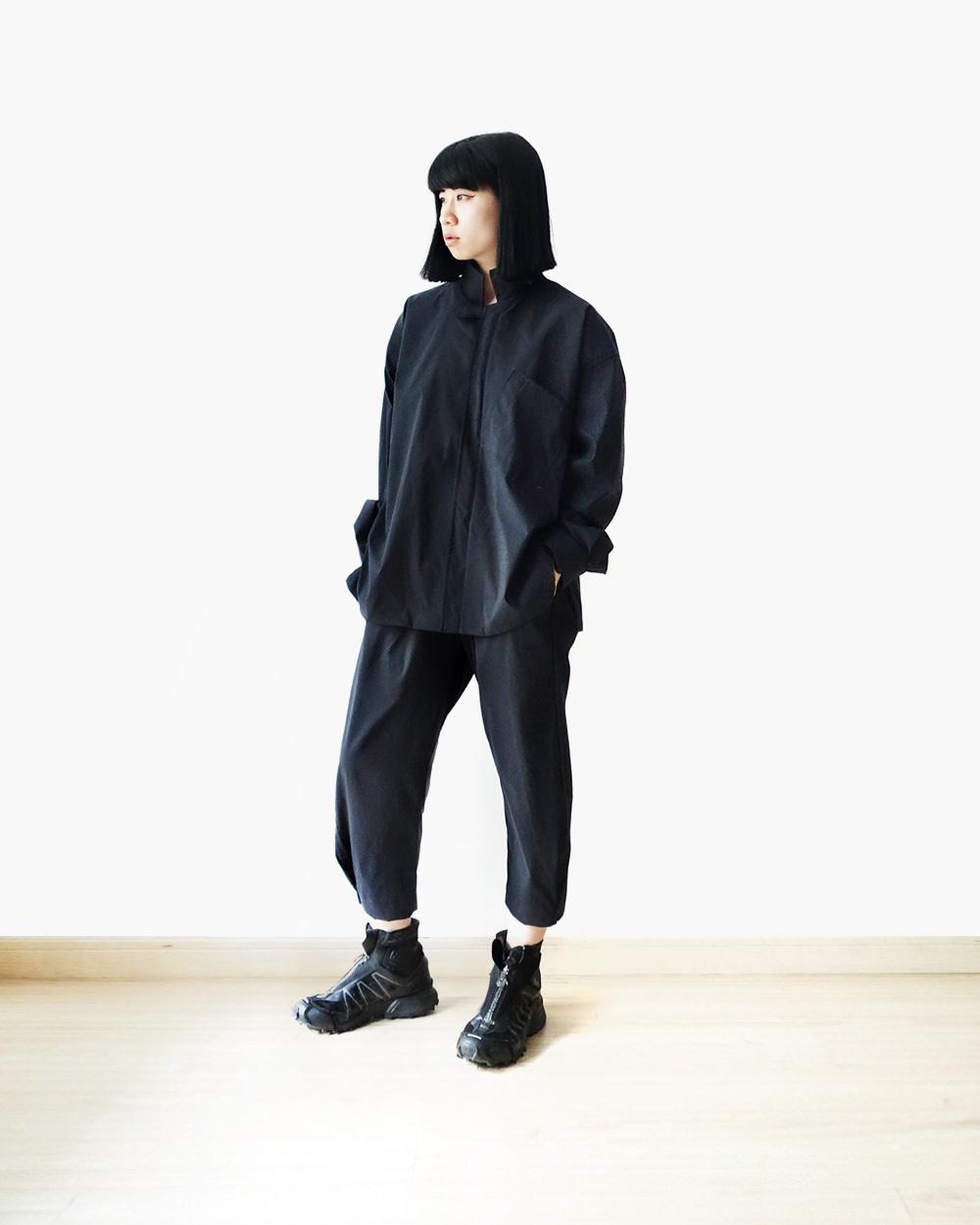 It was thus still a bit of a surprise to me that I have embarked on my own personal brand of Velamen. Now that the original partnership has ended I have no wish to resurrect the brand. However, I am now in the midst of finalising garment samples in synthetics, with final results that are ready to be released in the next few weeks. With the approach I had taken with ROSEN – tactile fabrics, beautiful cuts, practicality over frippery – and equipped with a better knowledge of fabrics, the upcoming diffusion line will concentrate on activewear in synthetics, with minimal approach to aesthetics. Think 80s Issey Miyake, 90s Prada Sport and Jil Sander, with a subtle oriental slant that ROSEN is known for. It still adheres to my original ethos of making fuss-free garments that complement our favourite designers. All the clothes that are produced are tested personally by me as I run around Shanghai carrying out my business, from lugging 10-20kg of work and fabrics, getting in and out of cars, and traveling across different cities in China.