At the time of writing, the plane was flying somewhere over Australia's Northern Territory. I have not had the opportunity to do any form of writing in the last few weeks as I had been racing against time trying to complete the latest ROSEN collection, only a couple of weeks after the previous one was released. That collection came to be known as ROSEN-X, the synthetics-heavy counterpart to ROSEN.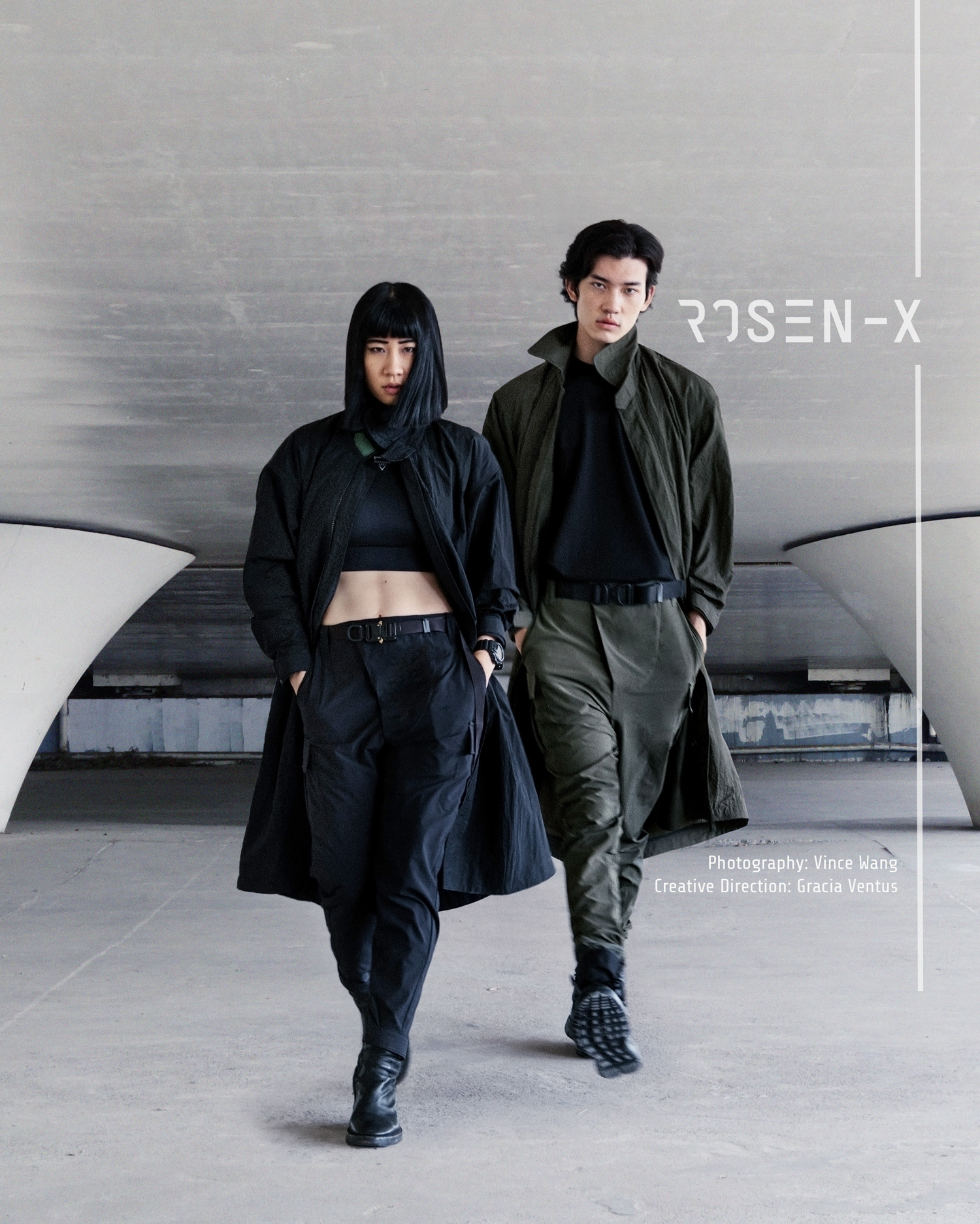 From fabric selections to sampling, a capsule collection that only consisted of eight pieces – versus the usual twelve to fifteen – proved to be a challenge for my tailor and me who are used to working with natural fabrics. It didn't help that I was pedantic about the fit of the garments, especially on what was to become my favourite trousers in the collection – the Europa cargos. In the quest for the perfect cut, I ended up making four samples of the same garment versus the typical average of one.
My design approach for ROSEN has always remained singular – to create fuss free garments that complement the clothes made by our favourite designers. I do not seek to create ornate clothes – simply because I do not have the expertise, manpower and financial resources to make intricate clothing well. I do however – with the expertise of local tailors – know how to make not-so-ornate but slightly-more-interesting clothing well. And that combination of design knowledge and tailoring expertise are brought over to make ROSEN-X pieces.
All ROSEN-X garments are available on ROSEN-STORE.COM, customised sizing available upon request.