It's no secret that I am deeply fond of Comme des Garçons, and often I've wondered why that is so. There are plenty of aesthetic merits to be found in the garments, but pretty clothes wouldn't usually bring out the huge fan in me because frankly they are hardly far and few between. Regardless of one's definition of beautiful, it is far more difficult to create aesthetically pleasing clothes that can provide intellectual stimulations at the same time, and that is what separates CdG from the myriad of oft-celebrated labels out there.
As I find my beliefs aligning ever closer to those of feminism, I've become increasingly aware that I'm seeing CdG from a feminist perspective. Even if Ms. Rei Kawakubo refuses to politicise her clothes, it doesn't stop me from being grateful towards the works that she has produced over the years; grateful that her aesthetics challenged the definition of beauty that I've been brought up to believe in, and eventually taught me to value imperfection. CdG's clothes were never made with a feminist POV, but it speaks a similar language of equality and acceptance, one that is blind to age, class and gender. And in the following long paragraphs I shall explain exactly what I meant.
Comme des Garçons is ageless
It is glaringly obvious that the fashion industry and society at large seem to remain youth-obsessed. At the same time, the stigma surrounding ageing is becoming endemic despite the fact that the largest consumers of fashion – the developed world – is facing the trend of ageing population. One quick glance at the mainstream fashion industry gives a very good idea of a strong presence of the idealised female body – taut, slender, perky, energetic, flexible, preferably hourglass – physical attributes that generally vanish as one grows older. The clothes that are exhibited on the runway were made with this ideal body in mind, so in other words, many women are neglected from step one in the design process itself.
On the same subject, we often hear of the phrase 'dressing your age', and even tell ourselves, 'Nay I'm too old for that shit', implying that the typical clothing has an expiry date, or more accurately, that we have an expiry date for certain clothes, e.g., the mini skirt. I do realise that it is more than difficult to remove these associations. They're systemic across many different cultures because we denote our maturity through appearance and dress. However I believe that CdG has shown an alternative path. The clothes do not carry age-related connotations because the garments stand outside the flow of time. Let us look at the recent FW12 'Paperdoll' collection. Ms. Kawakubo may have derived the patterns and prints from children's clothings, but she juxtaposed it with conventional grown-up elements such as the use of certain fabrics – heavy felt in this case – in such a way that it creates ambiguity of the garment's suitability for a particular age groups.
CdG is also not designed to flatter nor create the hourglass silhouette. The generous inclusion of space and/or non-figurative silhouettes provide plenty of room to play around with for people of diverse body types. Currently, many women going through the ageing process feel disheartened when their sartorial options grow limited as their physical attributes change. I don't see why older women have to be relegated to certain brands simply because most retailers are neglecting them. To CdG the young and old are welcome; it's just a matter of finding an aspect that best suits your personality. Some women like it subtle, some like it bizzare, but age is hardly a discussion on the table when one considers which piece one would like to wear.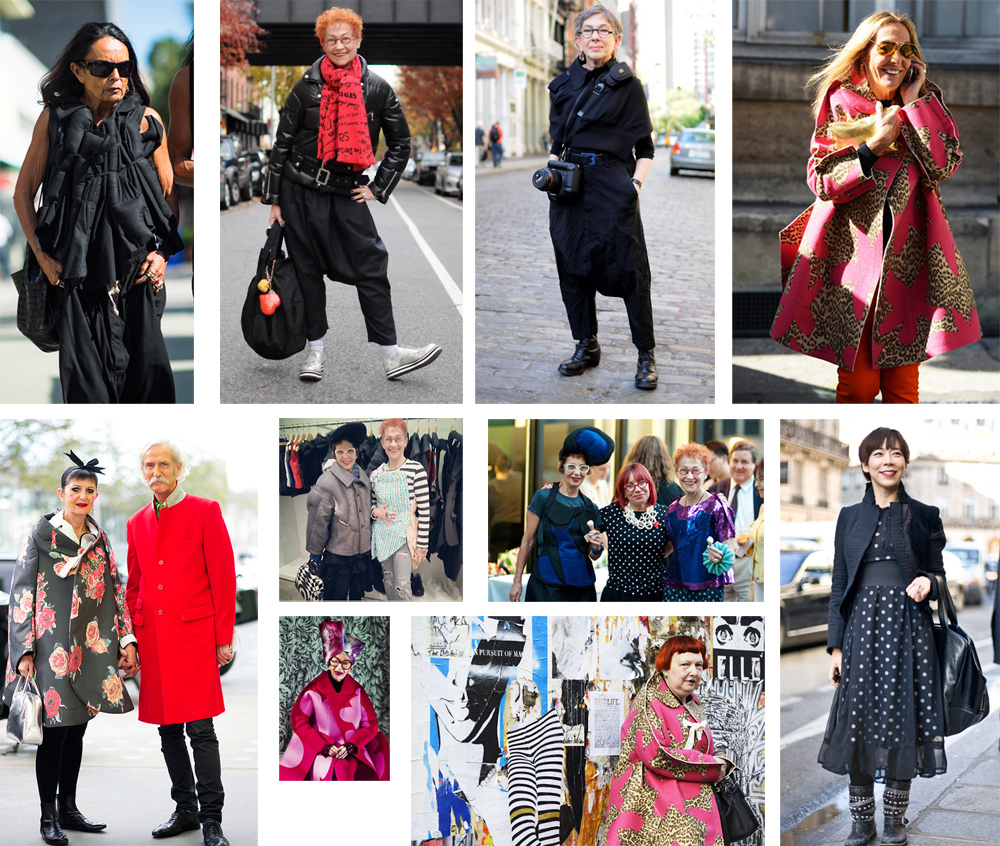 Comme des Garçons is classless
Before I address the issue of price, let me explain what I meant by this. There are three points to this matter I would like to talk about.
Plenty of designer wares require a high-maintenance lifestyle. Factors such as fragile, restrictive clothing that is impractical for anyone who needs to do anything resembling labour, or chasing after the bus, or the high costs of dry cleaning, need to be taken into account before buying certain garments.
Many designer brands capitalise on the separation of the haves and have-nots through symbolism and associations of opulence, glitter and glamour, sewn into the very fabrics of their garments. This may be in the form of logos, designer trademarks that recur often, notably in handbags, or shiny baubles that might as well be screaming 'I'm expensive' were they to have the power of speech.
The same designer labels, and in fact high street stores as well, are constantly encouraging obsolescence by pushing the latest trends down people's throats. Silly people like you and I fall into their trap because we want to fool ourselves into thinking we're early adopters of the trend while everyone else is simply copying our look, which brings us back to point number 2 – the separation of innovators and laggards.
Yes I know that CdG is pricey, but creating ground-breaking pieces is not cheap, especially when they're made in Japan, but all prices being equal in the designer goods category, CdG provides egalitarian garments that allows one to appreciate good craftsmanship, intelligent design and be all hush hush about it. If you wear CdG to look swanky, you're probably a rarity, or missing the point perhaps. Also, one needs not worry about missing the trend bandwagon. Nothing is 'so last year' in the realms of CdG, because a garment cannot possibly be out of trend if it's never in trend to begin with.
Like Rick Owens, CdG creates clothes for almost every aspect of a person's lifestyle, well, middle-class lifestyle and upwards. The clothes often look better as they break down, because overtime the wear and tear gives the garments a rich character – tales of their own, so to speak. In terms of practicality, if one is able to wear the garments over and over til its last threads, one would need to replace the clothes less often. I have come across a beautiful CdG dress with holes in its outer mesh later, yet its beauty is not diminished, the holes simply looked like they were part of the design. And should one not have to baby the clothes, there would be more occasions to wear the garment to. In the long run, a boiled wool CdG jacket that can be thrown into the washing machine gives far higher return than a H&M blazer.
Granted I know some people do buy CdG for its hype, especially now that it's been circulating heavily in hip hop lyrics. But how fans utilise the garments does not negate the functionality and intent of the design.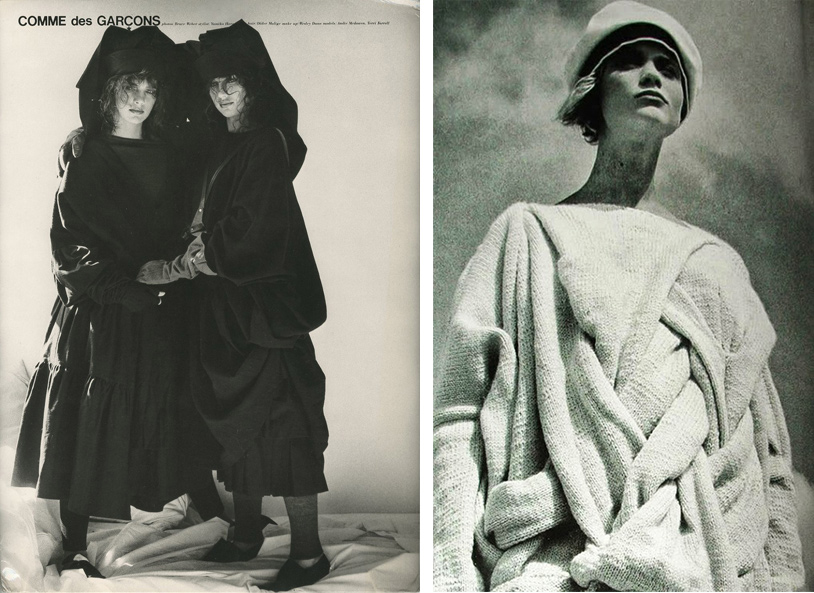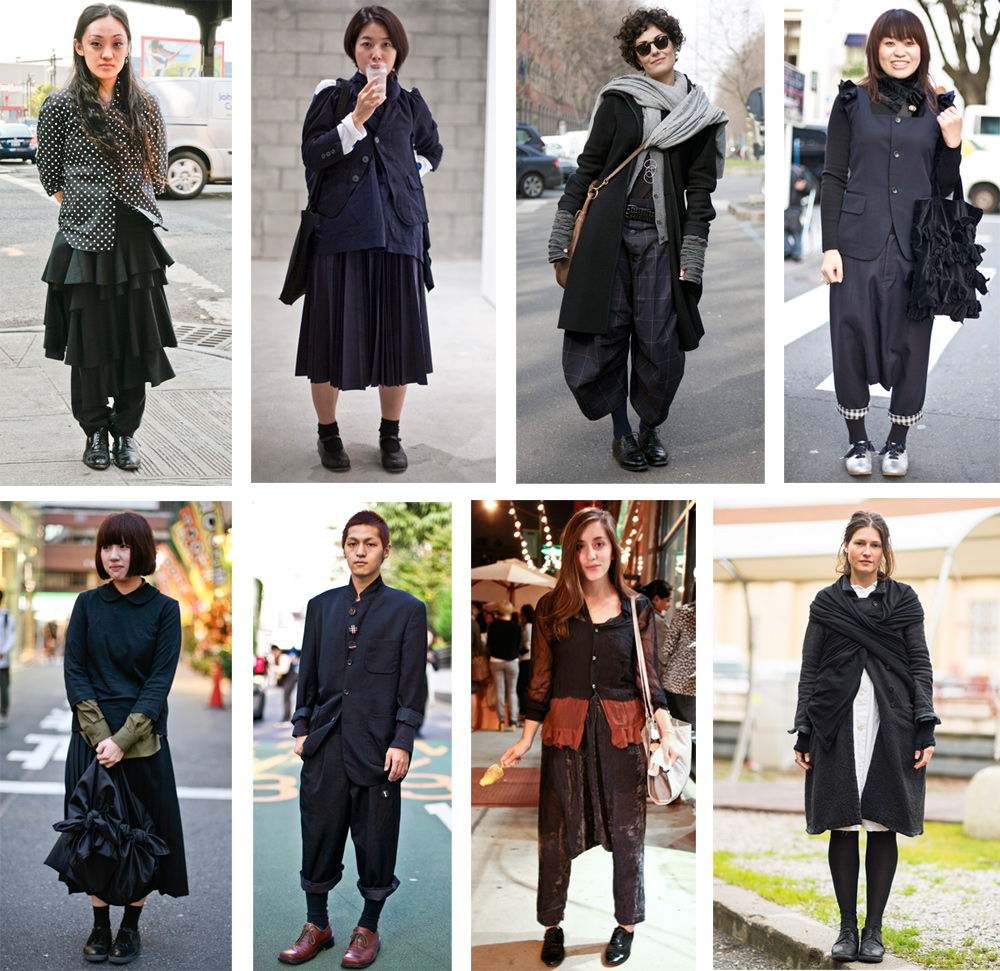 Comme des Garçons is genderless
'Like the shape of the kimono, the designs by Kawakubo, Miyake and Yamamoto were known for being gender neutral or unisex. Gender roles are determined only by social rules and regulations formed by society. Clothing constructs and deconstructs gender and gender differences. Clothing is a major symbol of gender that allows other people to immediately discover the individual's biological sex. These three Japanese designers challenged the normative gender-specificity in clothes which was the characteristics of Western clothes.'
Gender is something that feminists constantly lament on, because there is still an imperative to remind everyone that the idea of masculinity and feminity is a product of culture, hence it is never set in stone. In fashion it is still especially problematic because the typical clothing is heavily imbued with sexual and gender connotations. Despite the fact that there is no universal correspondence between sex and gender – which means there is no 'natural' link between biological 'male' and 'female' and cultural characteristics of 'male' and 'female' – clothing, as an aspect of culture, is a crucial feature in the reinforcement of masculinity and feminity – e.g., in the Euromodern (North America, Europe, Australia and New Zealand) societies skirts are considered 'inherently' feminine. The taboo against men wearing skirts is so strong that they almost always risk being ridiculed. Yet in many Asian societies non-bifurcated clothing (skirts, robes etc) are worn by males without fear that their masculinity is compromised. In the Middle Ages, men exposed much more of their figure than women did (hello leggings and codpiece). These days we'd probably not see men dying to expose the entirety of their legs and crotch.
In Euromodern culture, gendered clothing became arguably more important from the 18th century onwards. Working class men had to be somber because they labored in factories and those of the 'respectable' upper class bury themselves in 'serious' business matters, while women were forced to stay at home. Eventually the idea of dressing up was marked as frivolous and belonged only to the realms of feminity, in contrast to the previous centuries where men tried to outdo each other in being outré. This notion of frivolity in fashion continued til today. Contemporary society remains preoccupied with gender differences in clothing, not just in what one wears, but also on consumption habits. Men who indulge in fashion are considered to be breaching the unspoken heterosexual male rules. Fashion, due to its strong association with feminity and frivolity, denotes an activity that is beneath men (as with many other activities with strong feminine association), and to partake in it beyond functionality, well chances are people will be questioning your sexual orientation and/or masculinity. One only needs to read comments on fashion articles such as this for a good indication of rigid gender norms.
In terms of sexuality, most of the clothes we see in stores are laden with sexual markings, male-oriented clothing are worn to enhance biological male traits such as broad shoulders, female-oriented clothing worn to enhance feminine curves, and more often than not they show a lot more skin than the male counterparts because it's normal for women to be seen as sexual objects. To drive this point across, there was a photographer who did a series of couples swapping each others' clothes, and even if it wasn't her end goal, the series of photographs highlighted the points I mentioned above. As someone who loves weird clothes, I still found myself in dissonance when looking at the men wearing clothes that expose parts of the body – like the thighs and midriff – proving how deeply entrenched I am in modern social constructs.
Why CdG speaks strongly to me within the topic of gender and sexuality is because the clothes are devoid of such markings. Like it or not the language of beauty that fashion speaks hinge heavily on sexual connotations because marketers seem to think only sex sells (alongside exclusivity). However, in the world of CdG it goes way off on a different tangent, one that subverts heteronormative standards. Most of the time, one does not wear CdG to appear sexy in the typical sense. We just have to look at the 'Body Meets Dress, Dress Meets Body' collection (Quasimodo alert!). CdG taught me that I don't have to look like an hourglass to feel beautiful, or that skirts only look good on women. The clothes sent down the runway seek to deconstruct gender markings, creating ambiguity in sexuality and rising above gender dichotomy in the process. Often male suits are made with floral prints, and female garments disfigured the shape of the body altogether. Even though CdG still separates its Men and Women runway shows, there's nothing to stop everyone from wearing garments from both collections. It's simply a matter of choosing the pieces one likes best.
At this day and age where females can wear boxer shorts, and some overweight men are in need of bras to hold up their overflowing man-boobs, why are we still so obsessed with this binary oppositions of gender in clothing? At the end of the day, the premise that there is clothing that is inherently 'male' or 'female' is logically false. Unfortunately the reality is that gender norms are deeply entrenched in places where people spend most of their lives, namely school and workplace. Even if women are allowed to don the trousers their outfit has to be of a somewhat feminine cut. The typical uniform accentuates the common differences in physical traits between men and women, such as those of airline companies. It will be a while yet before gender neutral clothing becomes more acceptable.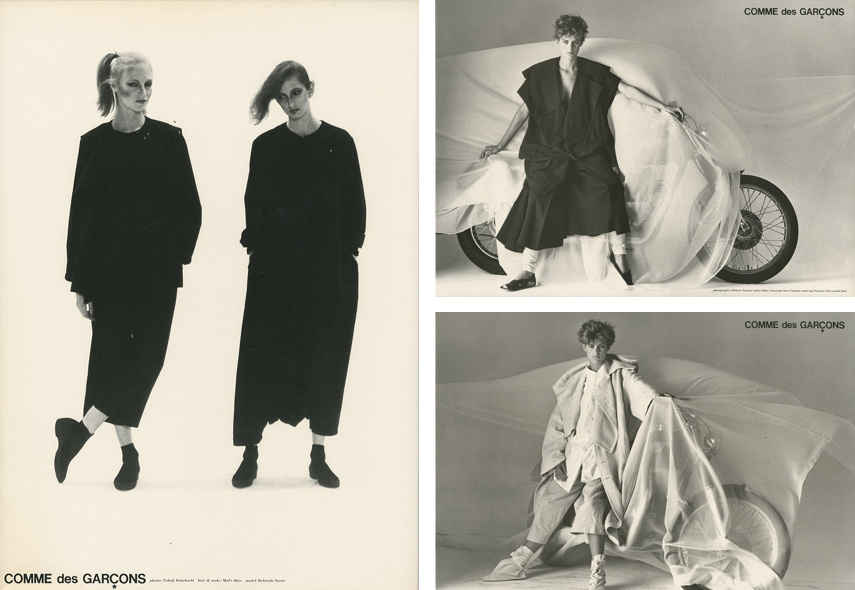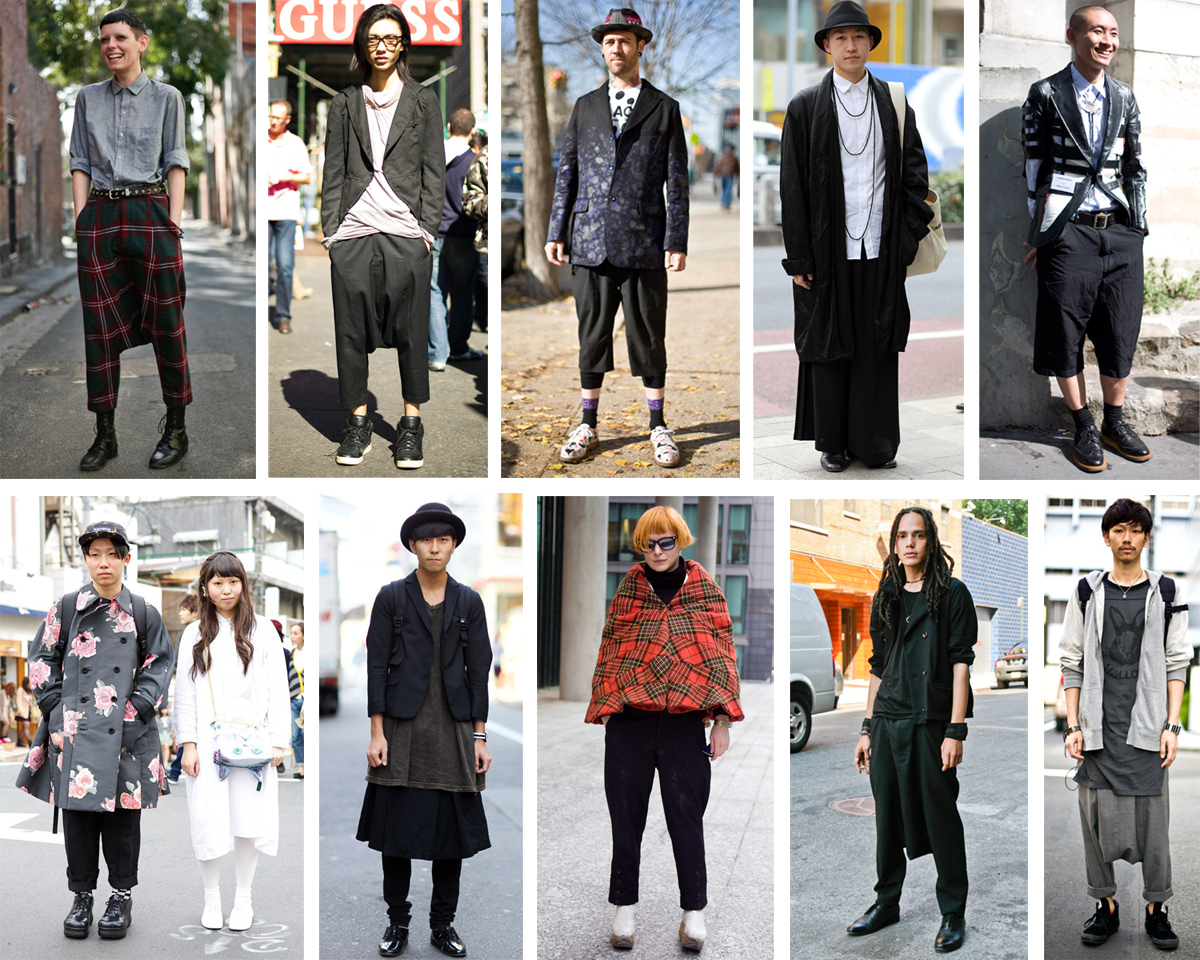 Why should one care about such matters?
Feminism in general aims to deconstruct power hierarchy between genders. I believe that men and women will never be the same – there are biological differences between sexes after all, but their differences need not give them unequal status. Everyone should be given free reign to experiment with fashion should they wish to, without any negative connotations attached to it. If and when equality comes, everyone in the entire gender spectrum will be free to express their individuality drawing from the wide vocabulary of masculinity and feminity that goes beyond the current gender dichotomy.
Feminism to me is also a movement that aims to create a more inclusive society – a society in which we can embrace a more diverse representation of beauty and ageing that benefits our body image and still remain commercially viable. Let's face it everyone likes nice things, and wearing beautiful clothes can improve a person's self-confidence. However, I don't believe it is necessary for beautiful clothes to be limited to a select few who can afford the lifestyle or be blessed with certain physical attributes. I still love many high-maintenance labels such as Balenciaga (Ghesquiere's), and Haider Ackermann, but it's comforting to know that there's CdG which offers beautiful alternatives that I needn't worry about ruining when going about my daily business.
At the end of the day, feminism isn't a dirty word. We just want a world where everyone gets a fair chance to do what they love without the social stigma.
Photographs are taken from Street Peeper, Le-21eme, People Wearing Comme des Garçons, Tokyo Fashion