It has been over a decade since I started documenting my outfits. Looking back at the entire archive has been a walk down memory lane with its ups and downs, but it was quite visible to see that there were certain elements which built up my work today.
Considering the summer heat that many of us are experiencing at the moment, I would like to revisit the past in the hopes of providing inspiration for anyone who's interested. Images will be posted chronologically with commentaries on the pieces and ideas that bore fruit to the outfit.
March 2022 – An Ode to Minimalism
I made this maxi dress as a canvas to showcase beautiful fabrics that I have come across. It also harks back to the height of Minimalism, when pattern-making, craftsmanship, colour and fabric combinations were prioritised to create beauty in shape and form. The austere approach to garment-making also requires attention to seam placements and finishings because one cannot cover up mistakes with prints or branding.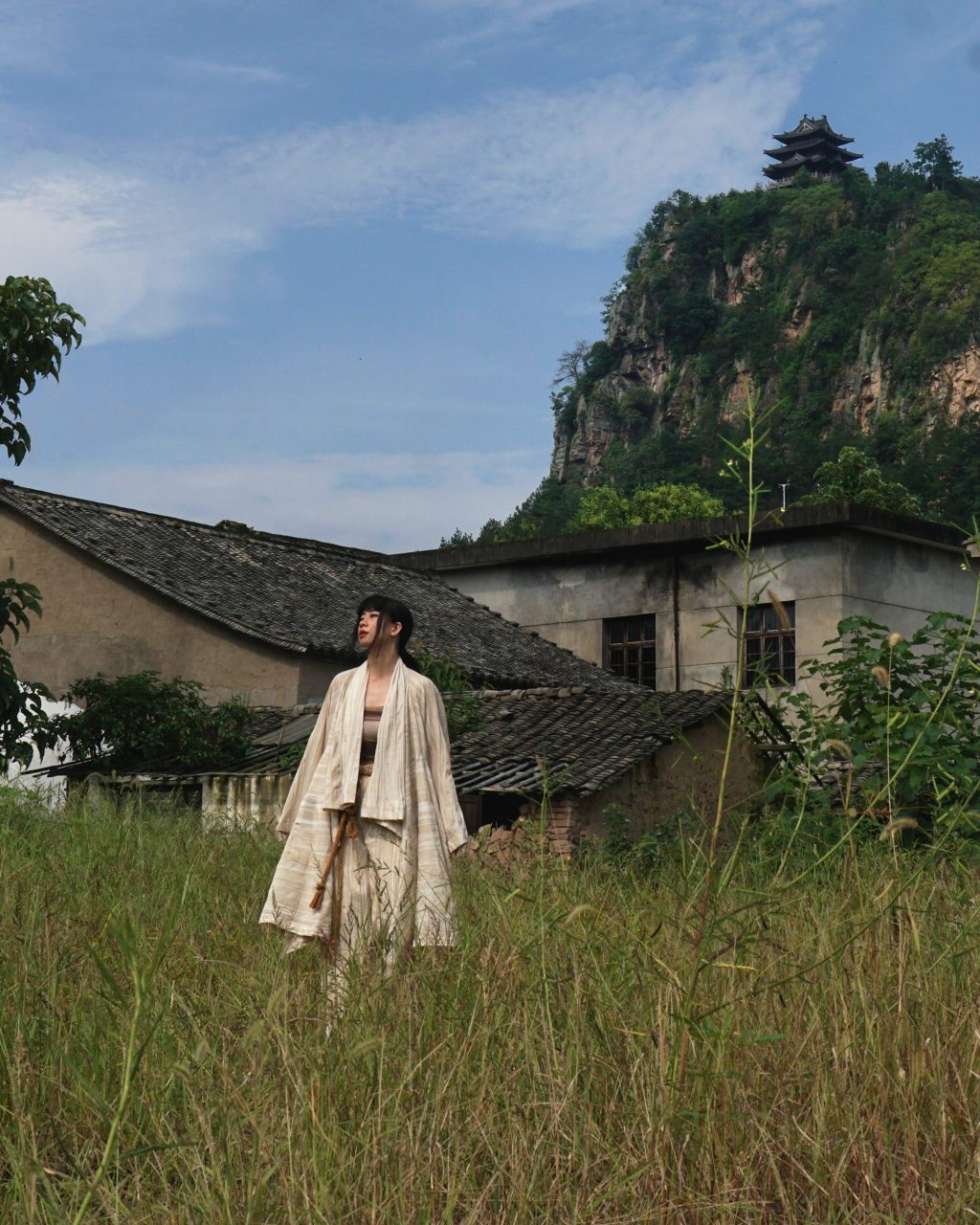 August 2021 – Going Rustic with Gobi
I released the Gobi collection as an exploration into warm weather fabrics and colours, while maintaining the voluminous silhouette I favour. It was a big challenge for me to accept non-dark colours, as someone who had grown up with goth influences. I wanted to stay true to the melancholic spirit of dark neutrals, hence I picked textures that conveyed a similar mood.
March 2020 – A Techy Summer
One of my favourite fabrics to wear in the summer heat is either a thin Nylon or its blended counterpart NyCo. Weaving cotton yarns with Nylon creates the ultimate result in fabric breathability, which was why I could wear a jacket in late Australian summer.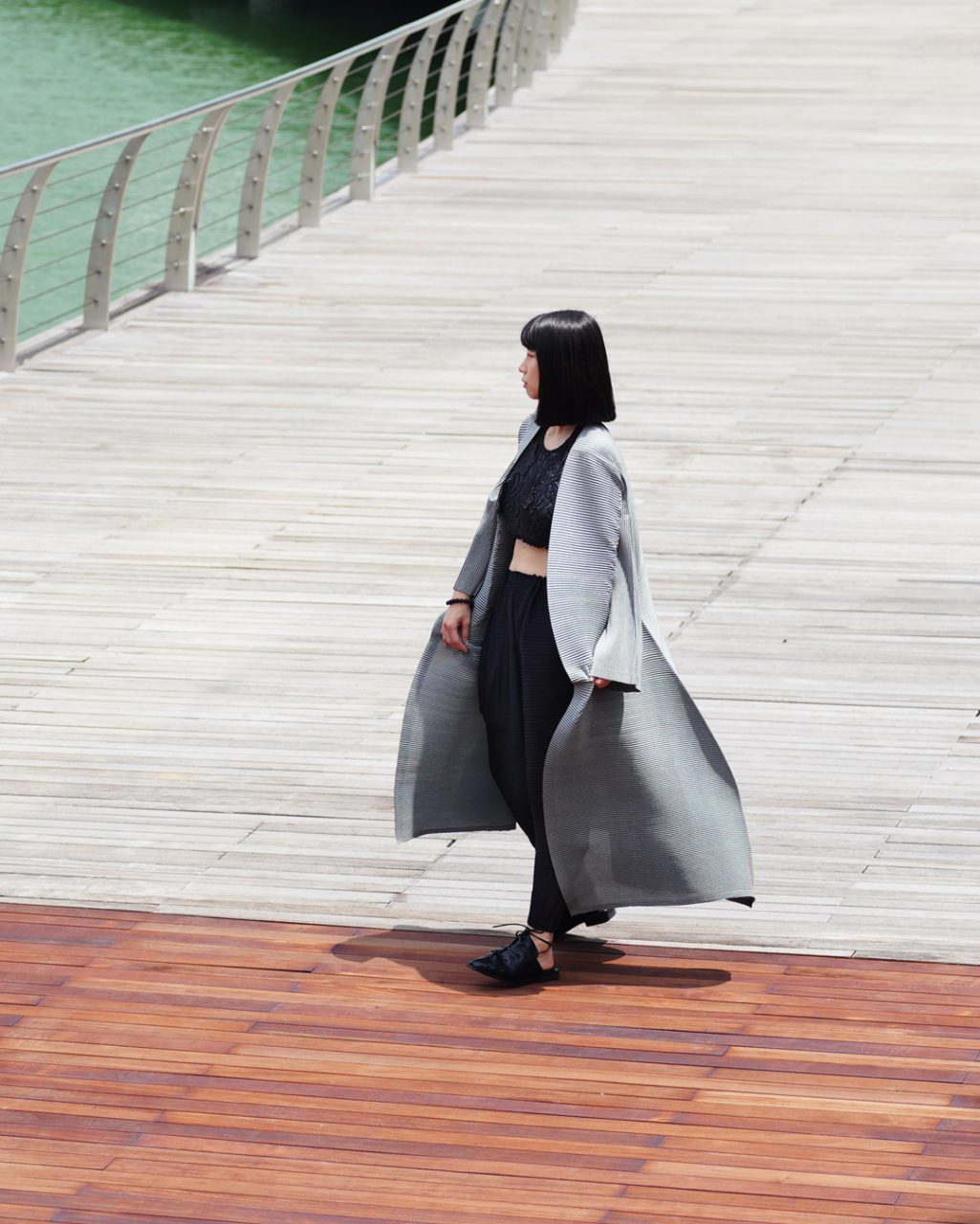 November 2019 – Pleats Wonderland
There's no summer spent without Issey Miyake. The man who revolutionised the pleated fabric – as well as the accompanying method to cut and sew it – knew how to utilise it to create wildly interesting silhouettes. It is from him that I have learned to see garments as a play of space between the body and cloth. Maintaining a spatial distance also helped to keep my body cool in Singapore.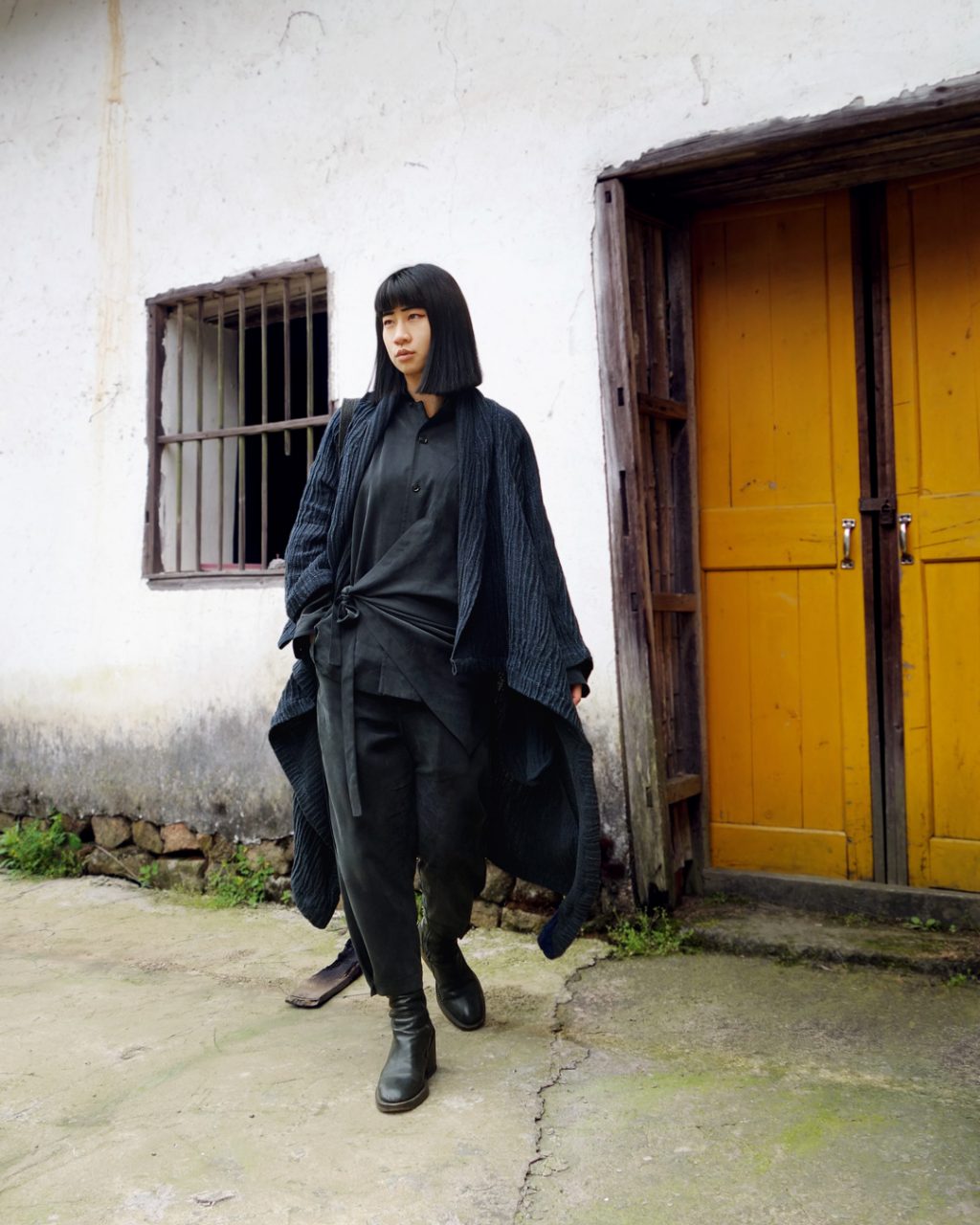 May 2019 – The Joy of Summer Drapes
Deep in the mountains of Moganshan – a once abandoned village in Zhejiang province which is being rejuvenated by well-to-do younger generations – I brought my ultra-thin Plato Suit and linen Tenzing as an accompaniment for a cooler summer.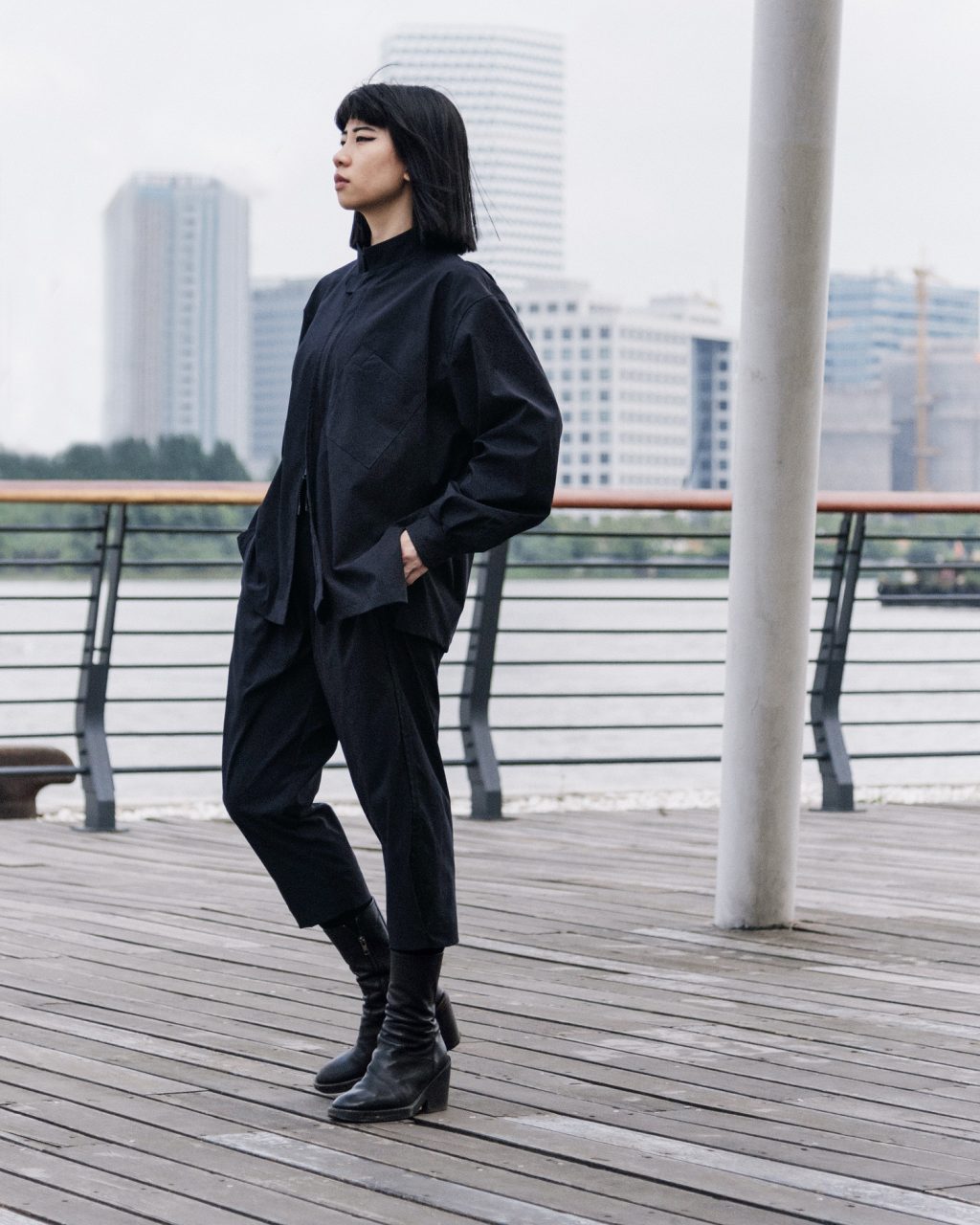 July 2018 – The Birth of ROSEN-X
2018 was the year I discovered the joy of breathable synthetics, thanks to the R&D I had to do for ROSEN-X. Building the brand from the ground up with little help was like a baptism by fire, but it was well worth it to create a suit that I can wear all summer.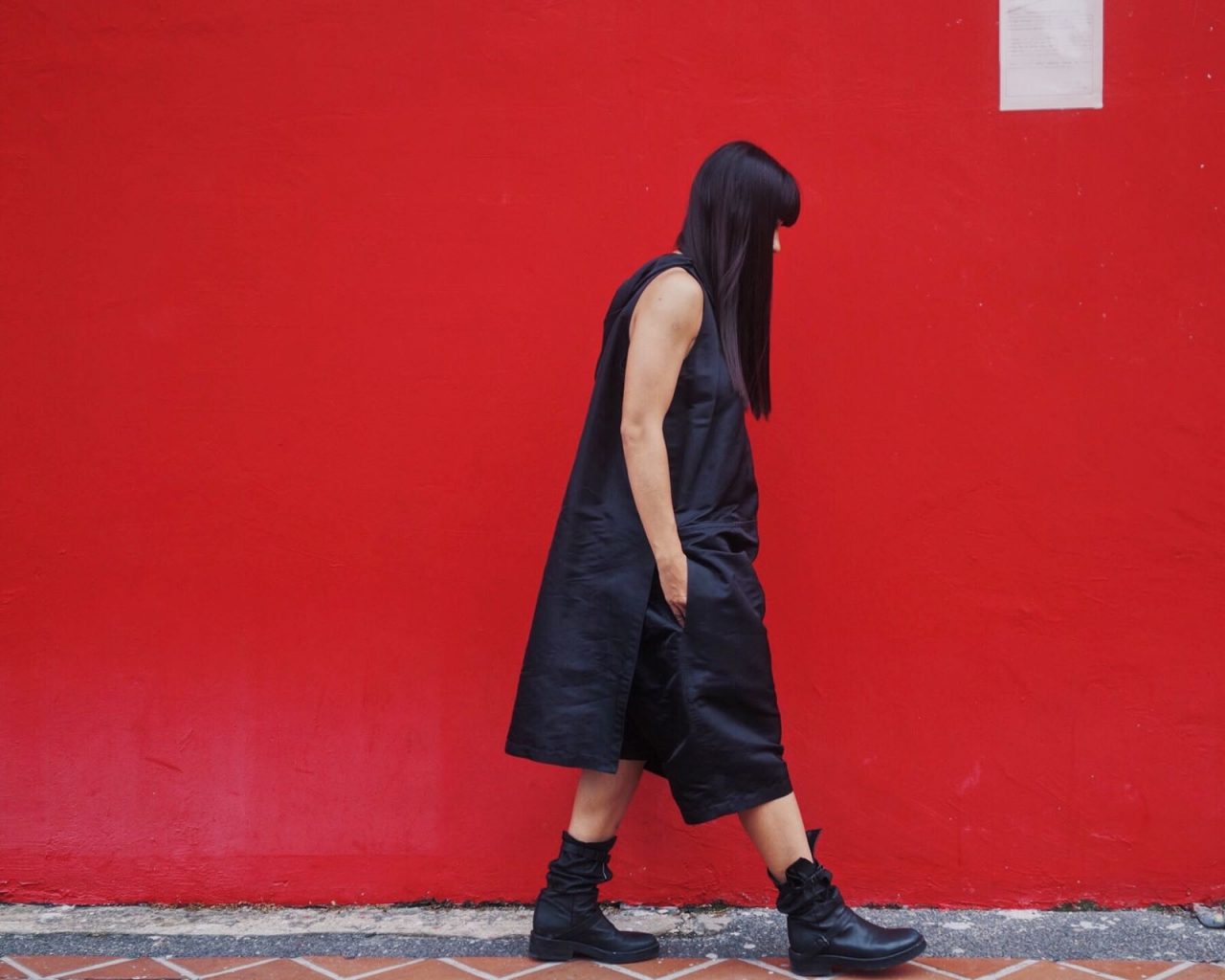 June 2017 – In The Tropical Heat
This photo was taken somewhere in Malaysia in deep heat and humidity. Having spent my entire childhood in the tropical region, I have developed a high tolerance to heat. Even then, this thick nylon jumpsuit would have been pretty uncomfortable had it not been for the generous cut. My only complaint was that the pockets were made so low, one would have to have arms with similar proportions to those of chimpanzee to reach into them comfortably.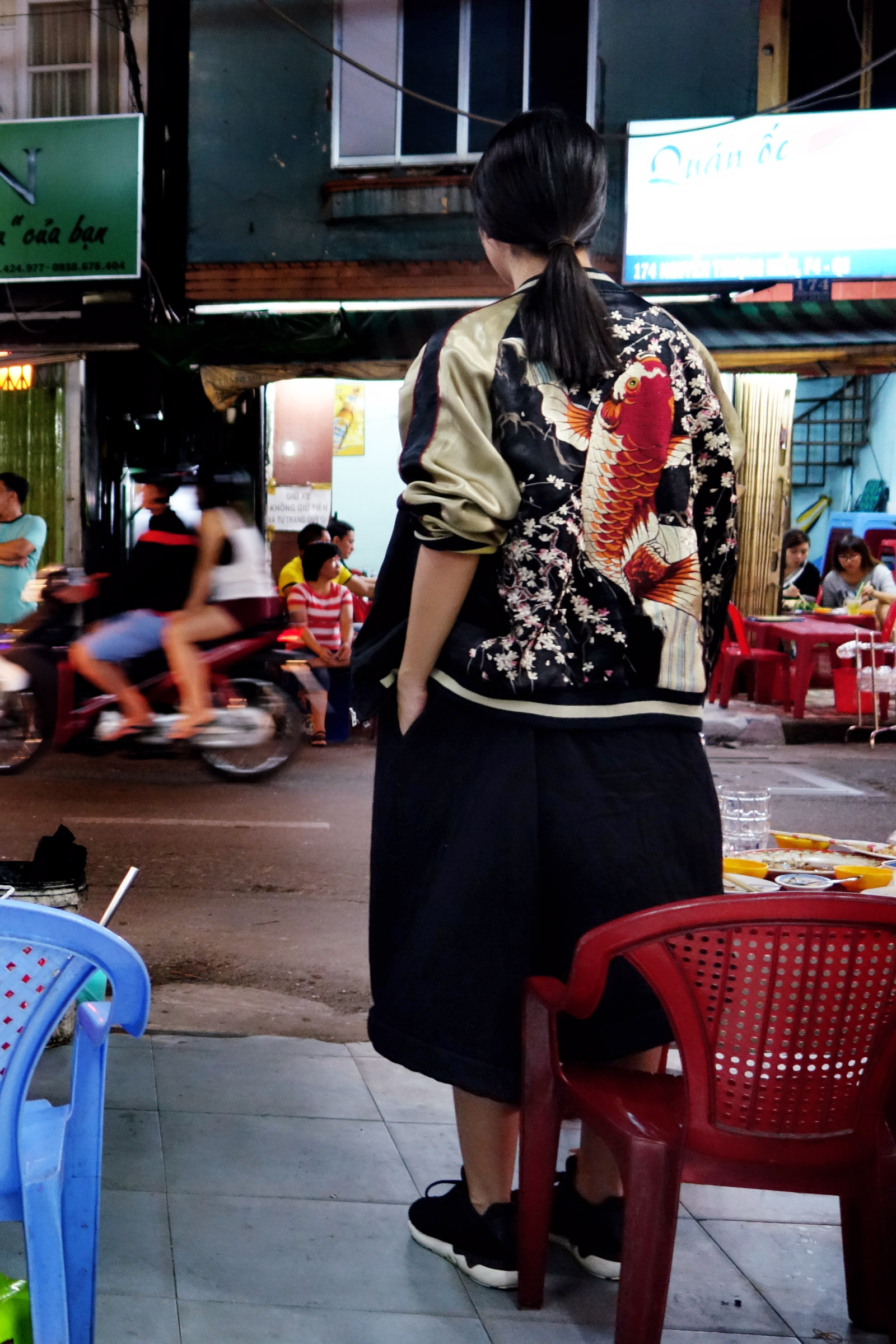 March 2016 – The Wonderful Chaos of Saigon
Saigon is a laid back city with a healthy dose of chaos. With endless streams of motorbikes zooming about, one simply couldn't help but pick up a slightly rebellious undertone in the city's personality. The sukajan worked as a great light outerwear for tepid tropical nights, while sitting on tiny chairs eating fresh seafood at the side of the road.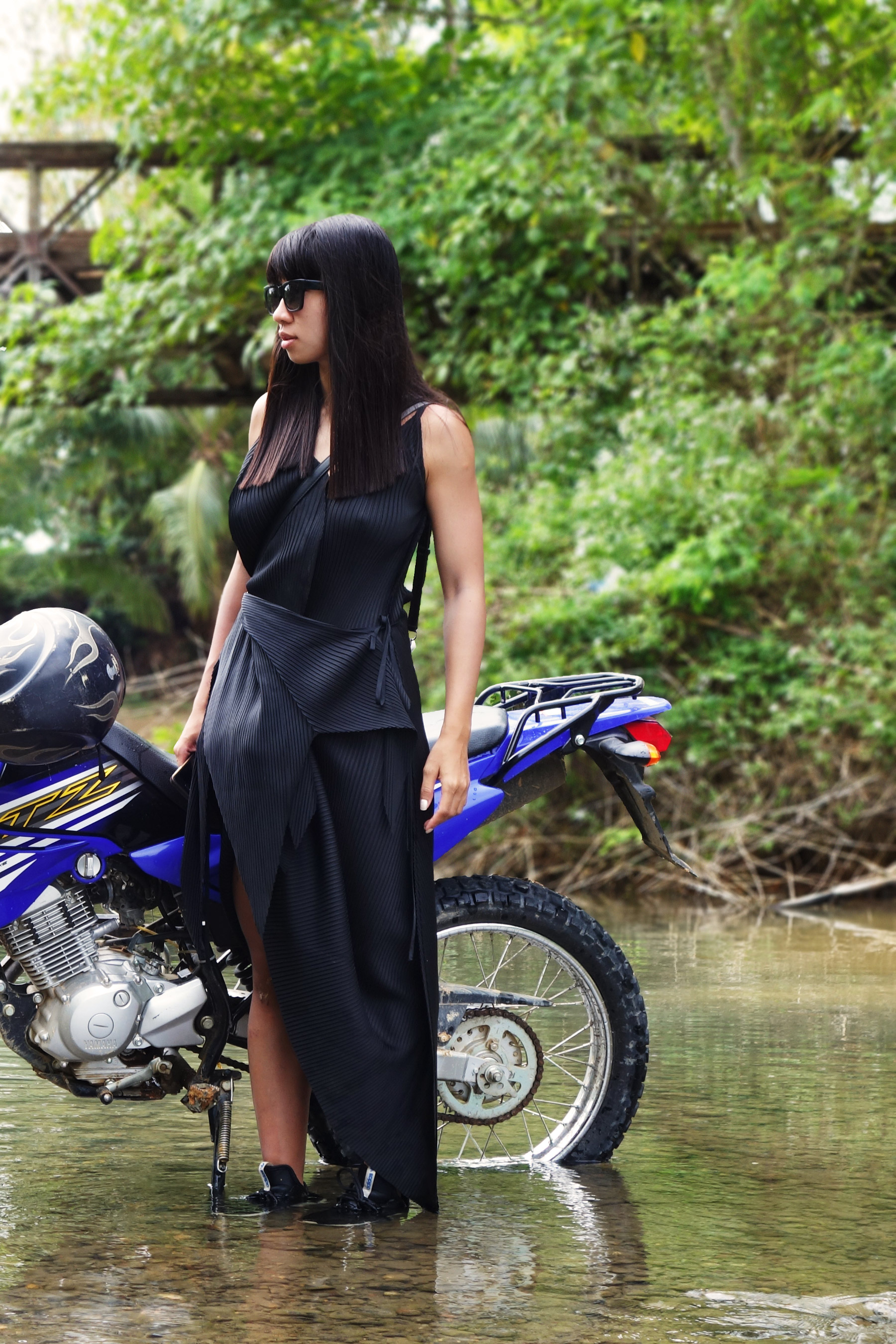 January 2016 – Adventures in El Nido
When I was younger, it was not an unusual for me to be wearing something inappropriate for the occasion. Dirt-biking on rough tropical terrains on a secluded island probably called for anything that was not this dress. But the polyester didn't get wet easily, was easy to clean (important when laundering was a luxury) and kept me cool. No regrets.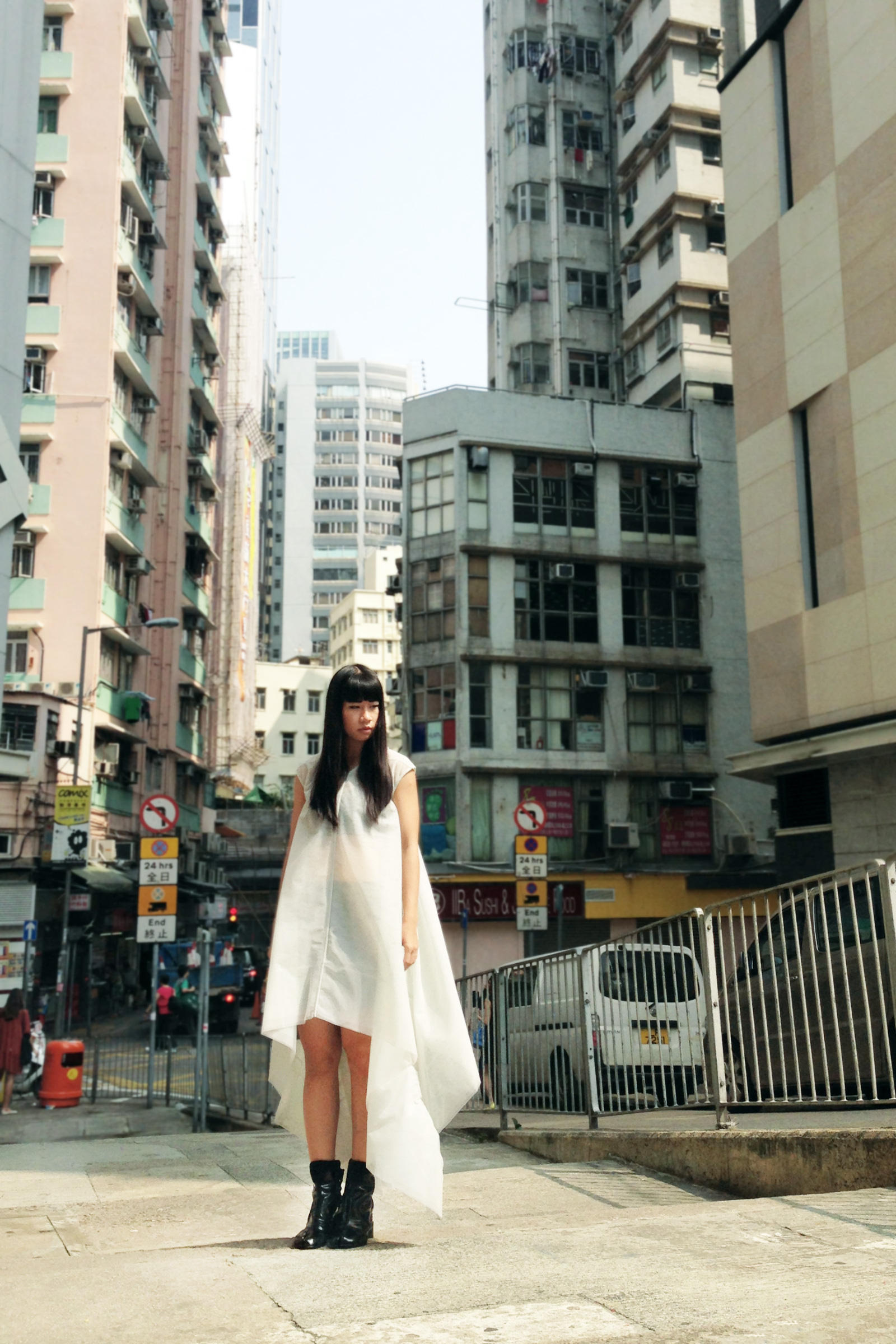 November 2015 – A Faun in Hong Kong
Hong Kong is a city that is perpetually warm all year, with a dash of winter breeze that visits and hangs around for a few weeks as and when it feels like it. That November felt like a typical summer elsewhere, hence the beautiful tunic that came in handy, made by none other than Rick Owens. The old Rick Owens used to be softer, more elegant yet strong in a brutalist way, like a regal queen from an alien race, with less emphasis on sexuality and subversion.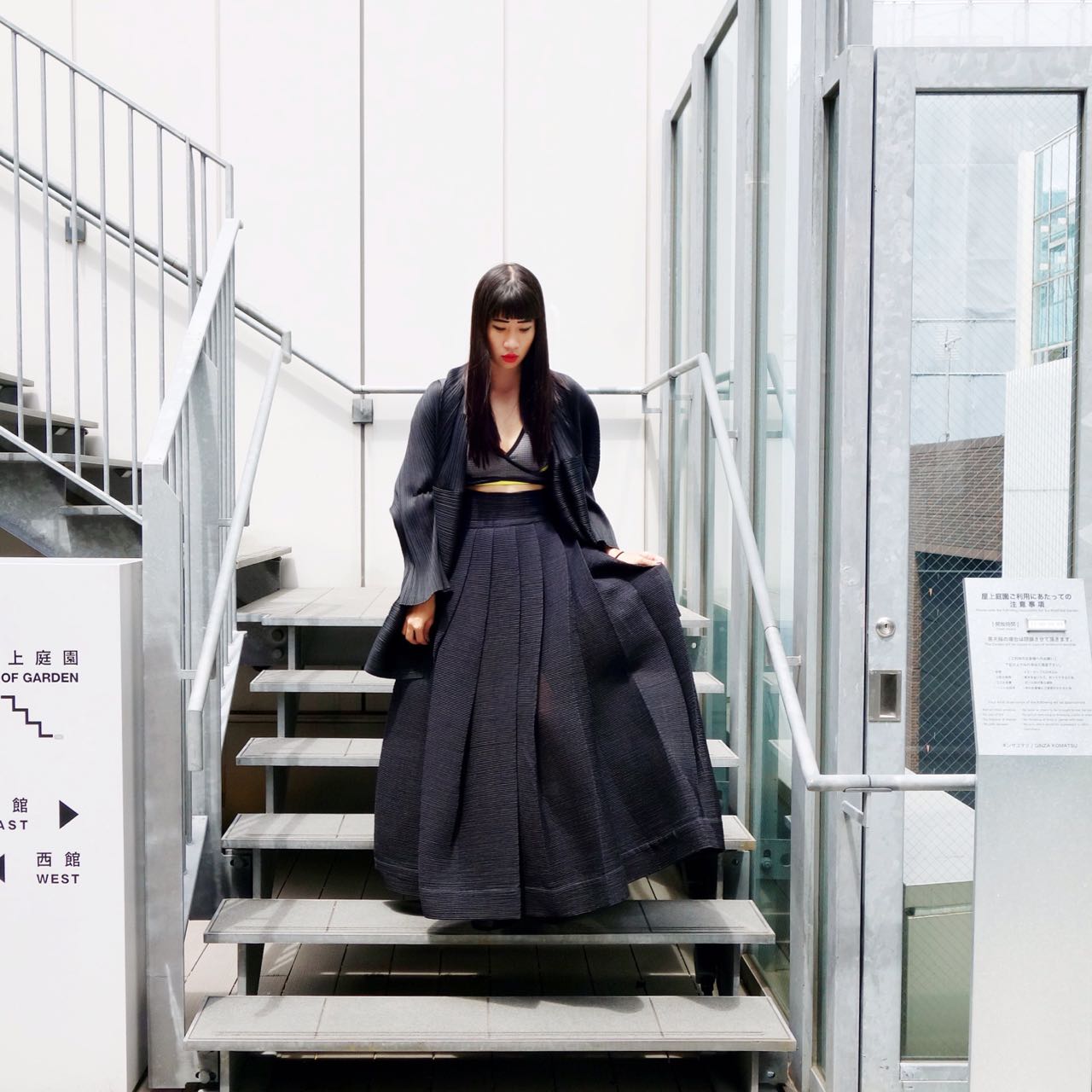 June 2015 – In Appreciation of Gigli in Ginza
Romeo Gigli's name is hardly known in the fashion communities these days, but back in the 80s, he was as revered as his Italian counterparts Giorgio Armani and Gianni Versace. I would personally describe his work as the interpretation of the Near and Far East by an Italian who admired Cristóbal Balenciaga. It is unfortunate that his namesake label today does not bear any semblance to his beautiful body of work in the late 80s and early 90s.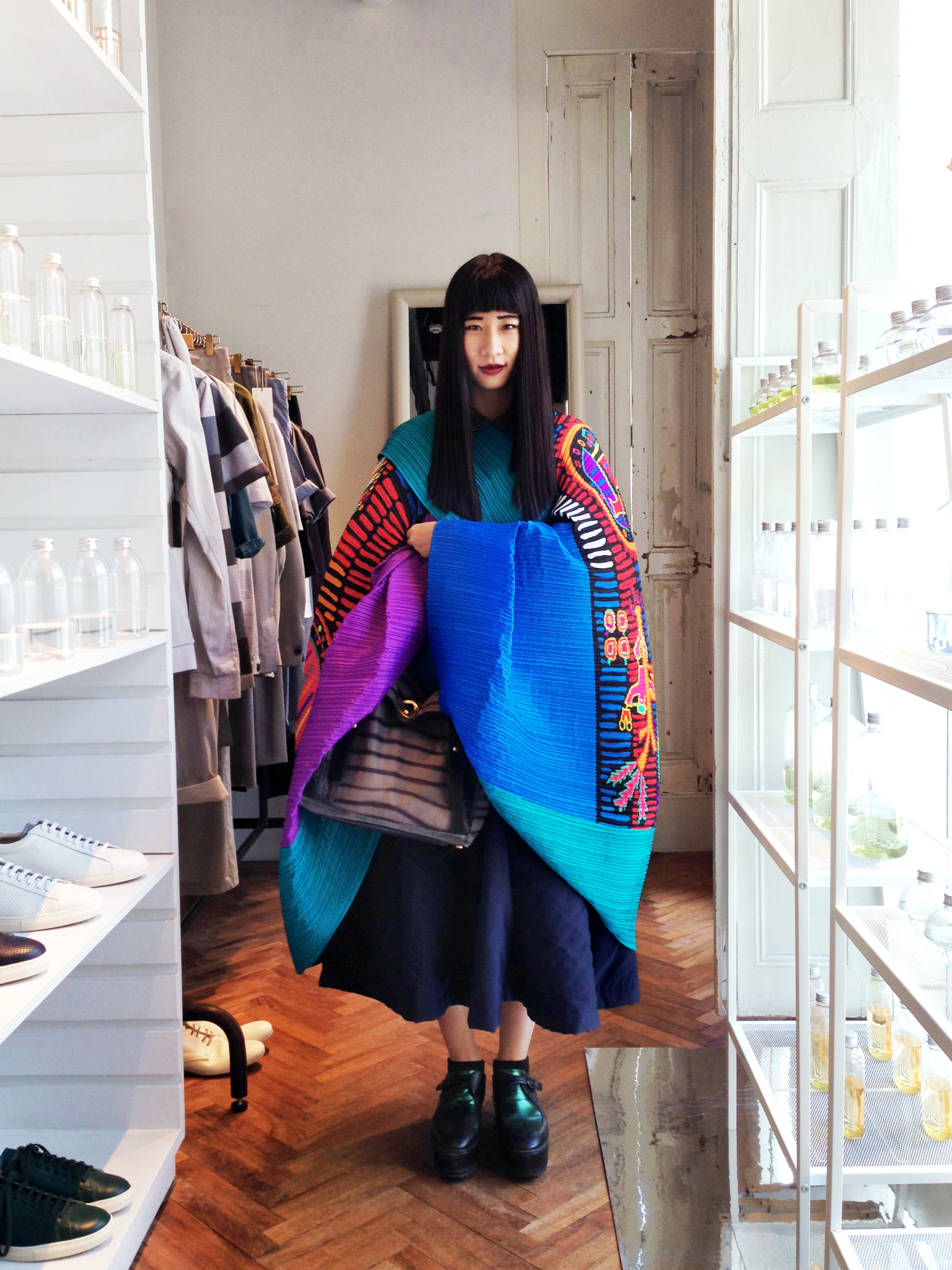 June 2015 – Prim and Proper in Daikanyama
Before moving to Shanghai, Tokyo provided an escapism for the sartorial soul, where aesthetics – in whatever shape or form according to the individual's taste – could be practiced with little scorn from the general public. Whenever I found myself in Tokyo, I would head to Daikanyama to visit my favourite bookstore, have my favourite pancakes and admire the beautiful stores in the area.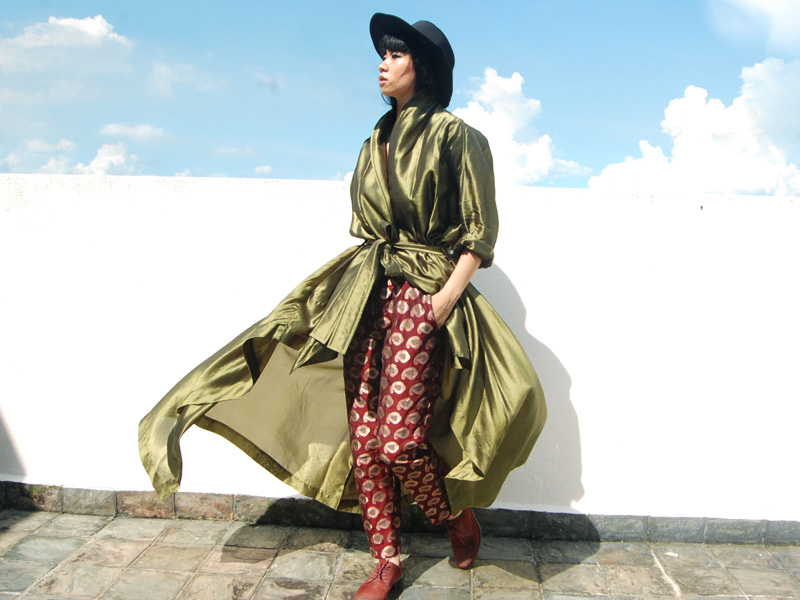 December 2013 – The Year I Fell in Love with Haider Ackermann
Before I discovered Rick Owens, Rei Kawakubo, or Issey Miyake, there was already Haider Ackermann in my wardrobe. His garments were dreamy and carefree. He understood how to sculpt the female body, either turning them into a curvaceous vase, a Rococo painting or a brutalist column. He relies less on prints and motifs than Dries van Noten, and more on colours, fabrics and textures, hence my preference for his work. Over time though, his languor had given way to solidified garments that were easier for everyday styling, especially considering the zeitgeist of 2022 that relies more on overt sexuality than a whisper of sensuality.
---
And just like that, I've taken a ride back to almost a decade ago. How time flies, it seems like everything has changed, and yet some things remain the same. I have much more in my archive waiting to be dug out, each with a story to tell.