At ROSEN we don't make overly complicated clothing. Despite that we do encounter problems in translating our vision into reality. We started off with the idea of making pleated hakamas – a beautiful pair of wide-legged trousers with knife pleats. However we didn't want them to look too close to the traditional Japanese garment, nor too Yohji-esque; both characterised by inner pleats folded inwards towards the inner thighs. Our first iteration looked like sailor trousers with a removable central front overlay which we came to dislike. After several rounds of discussion we decided not to obstruct the bifurcated frontal view of the trousers. We folded the removable panel and pinned it on one leg to show the tailor what the final outcome should be.
Now here's where I should point out that the tailor has seen enough of our wonderfully weird designs to not question our judgment. So he took back the hakama – crude revisions and all – without so much as clarifying what the final result should be. On the other hand, we trusted our tailor so much that we forgot what was obvious to us but not to others. Imagine the shock we had when the trousers came back with the revision done on just one side and not the other – pretty much verbatim. It was such an honest yet hilarious mistake we couldn't help but to laugh. The end result was strangely appealing, so we stuck to it.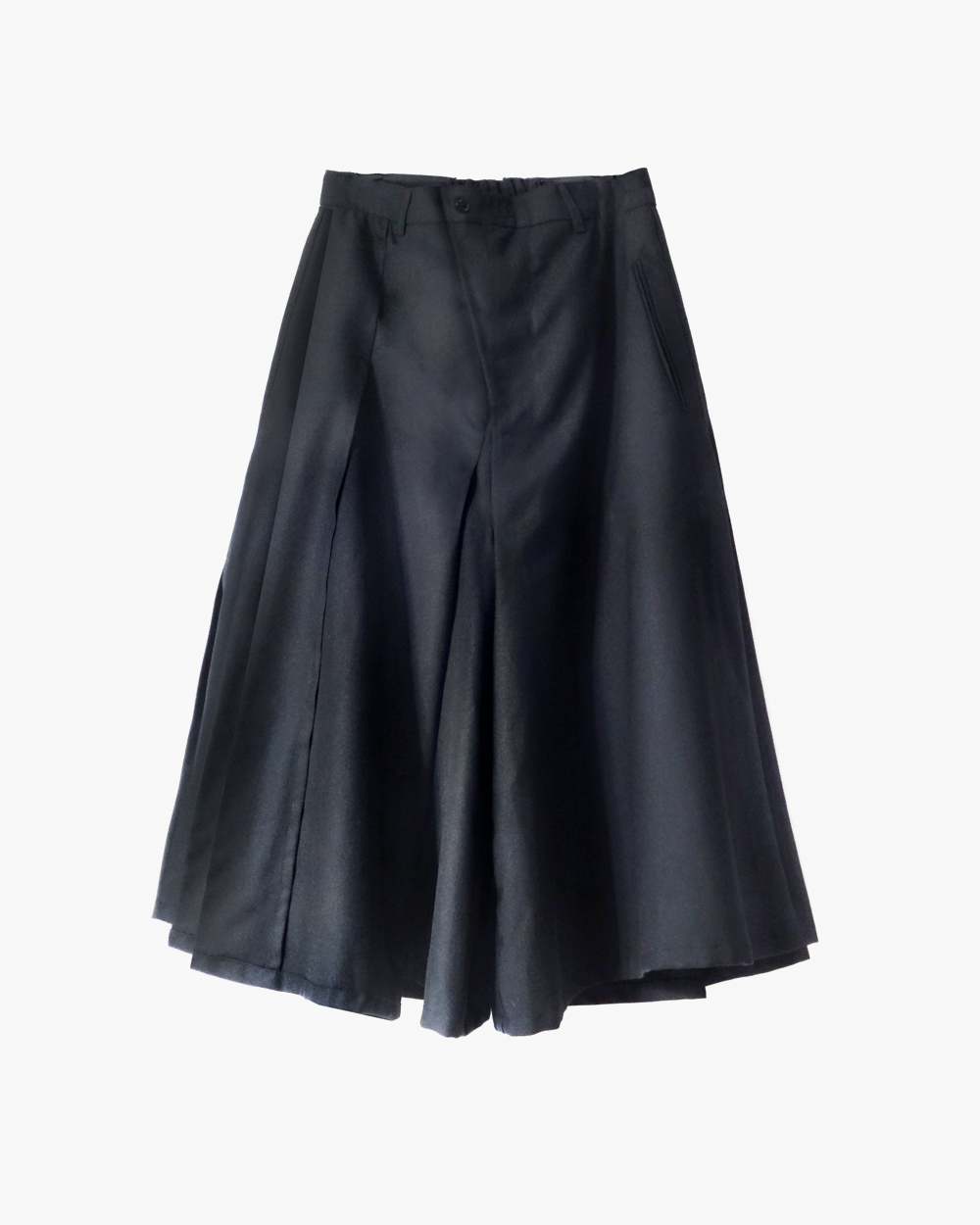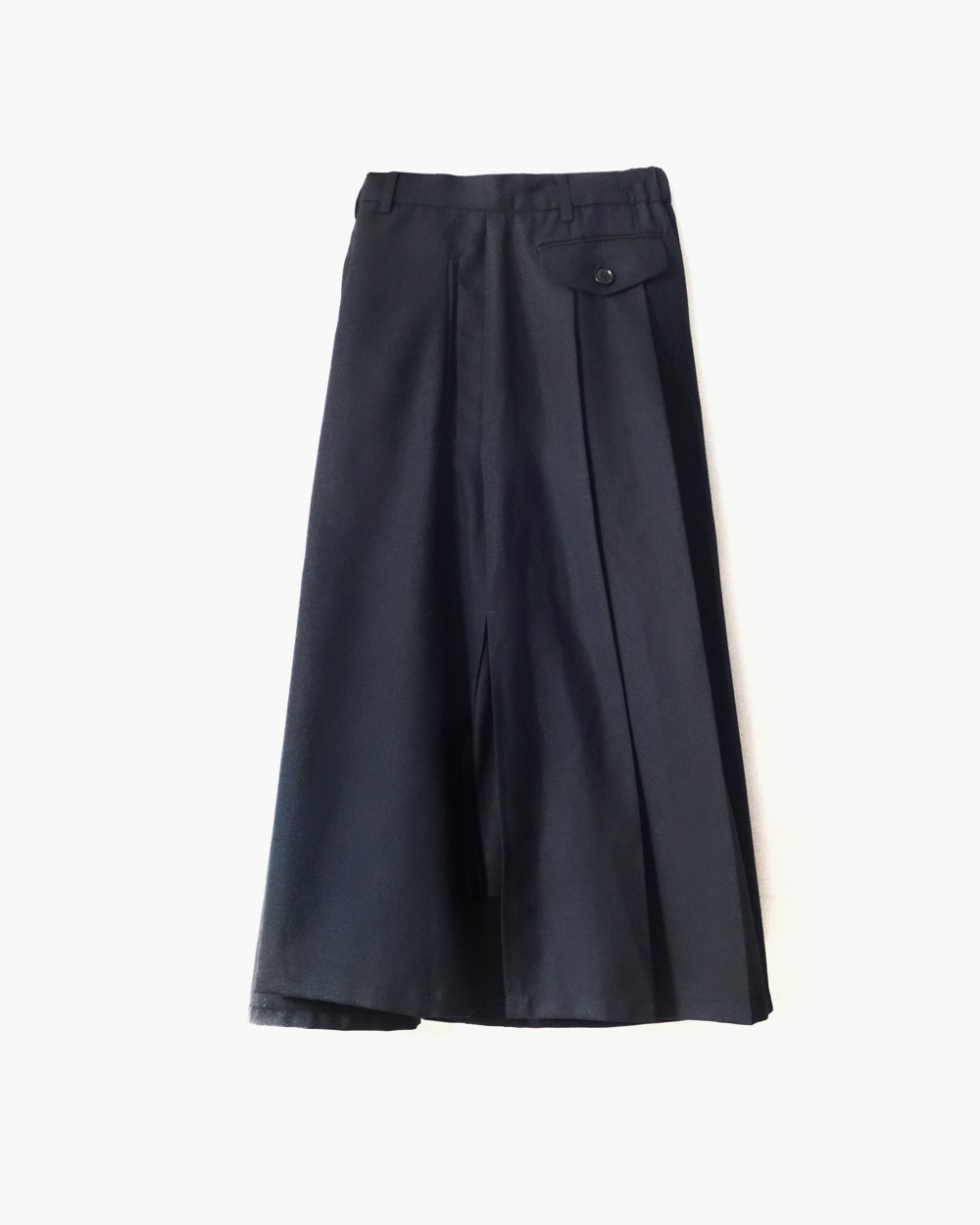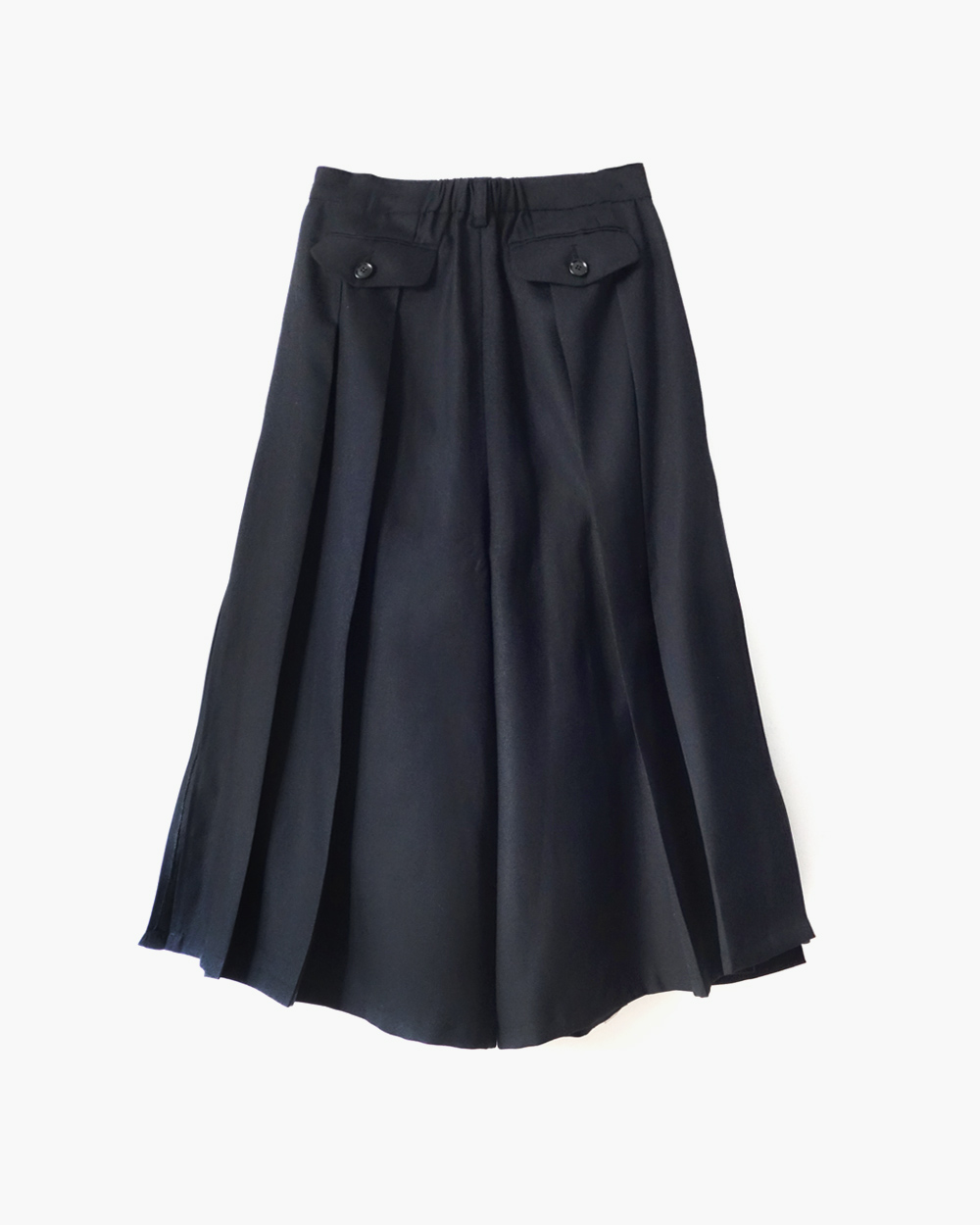 We are now proud to introduce ROSEN's Hanzo Hakama – a wide-legged trousers made of imported Japanese wool with knife pleats at the back. It has a side slit to showcase the inner layer that is made of our favourite sandwashed silk in dark grey, which is removable. The trousers are equipped with side pockets and back pockets, hidden under the pleats, as well as a slanted waist button flap. Lastly, the front of the trousers is attached with a front overlay on the right side, in keeping with our asymmetrical design element of our collection. And as always, these trousers are meant for all genders.