I like big shirts and I cannot lie. So I had a few shirts made with minor variations to my own specifications, namely a unisex fit, A-line flare with exaggerated high collar and extra long sleeves that end with reinforced cuffs. The back is longer than the front, and it has side splits so that I can easily grab things out of my trousers pockets, but mostly so that I can put my hands in them for extra style points when I walk.
I tested one of the shirt prototypes in the bamboo forest of Hangzhou's West Lake district. Shown here is the longer version made of thinner smooth cotton fabric. Having concluded that this might be too thin for cooler weathers, I had another one made in medium weight cotton twill with visible weaves – cool enough for summers on its own, warm yet loose enough for thermal layering in winters.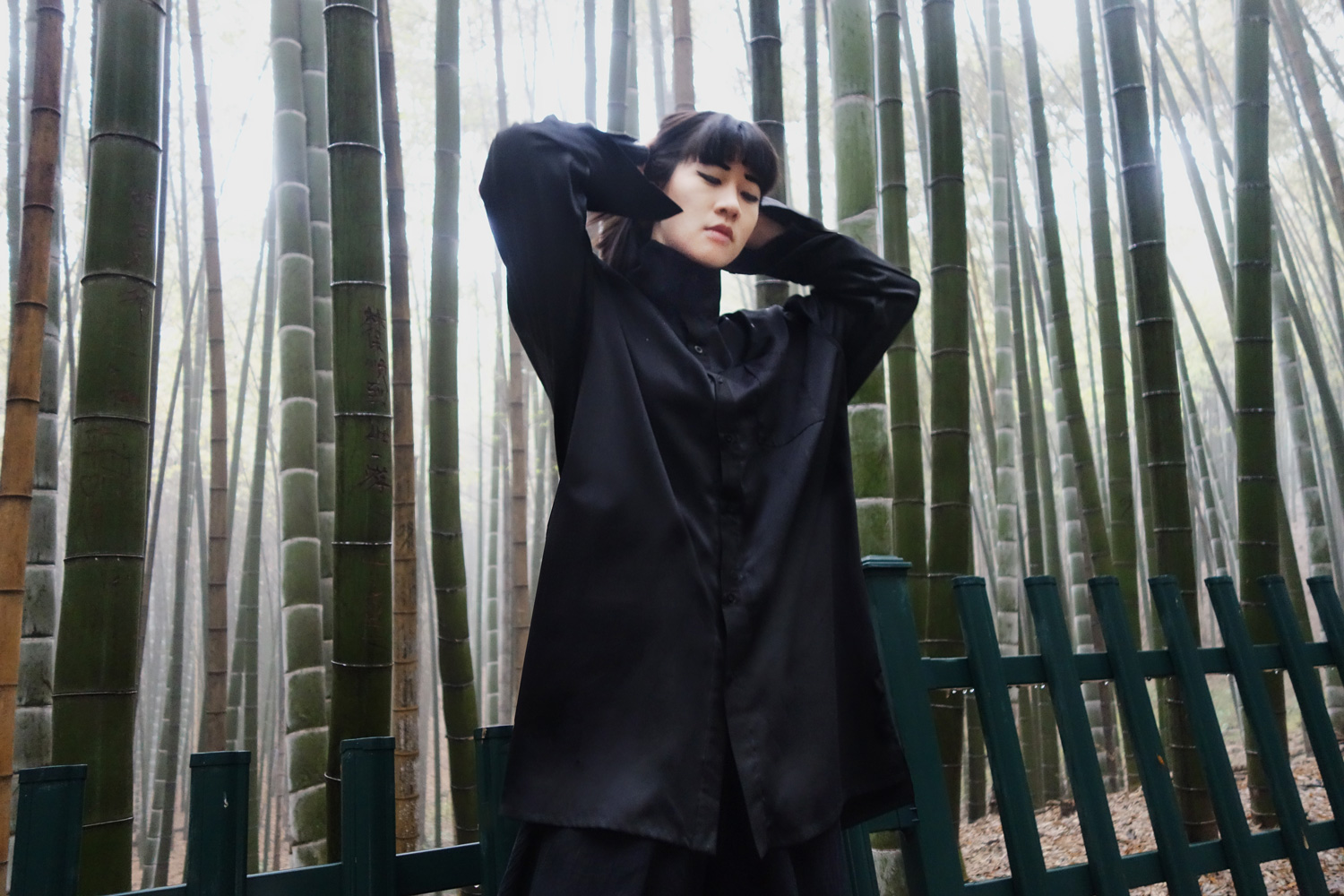 And then there's this coat – another ROSEN prototype – modelled after a simple workwear/painter coat made of heavy cotton twill. Rather like the shirt, this too has a stand collar and large reinforced cuffs with slightly flared silhouette. And most importantly – deep functional pockets. I am usually hesitant in wearing white but I had this one made in such a fragile colour nonetheless as a practical coat that I will gravitate to almost everyday, made in a humble yet hardy material so that there isn't a need to mollycoddle it. I expect that random coffee stains and scratches would only enrich the coat. Both the shirt and the coat were made with utilitarian aims in mind as I am constantly on the move. Running around a city or flying becomes a lot less troublesome when clothing is loose and I can put my valuables in my pockets instead of a bag.