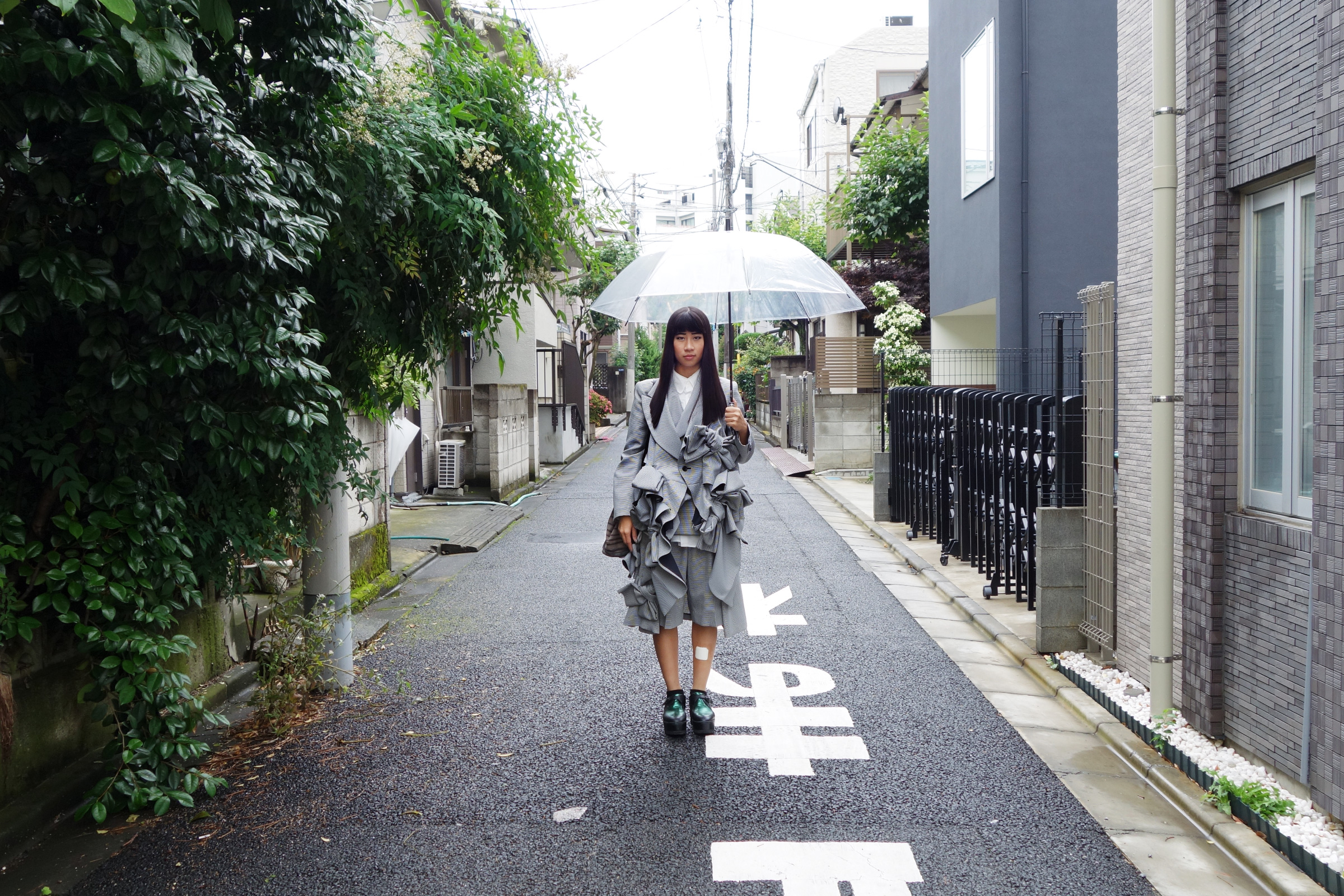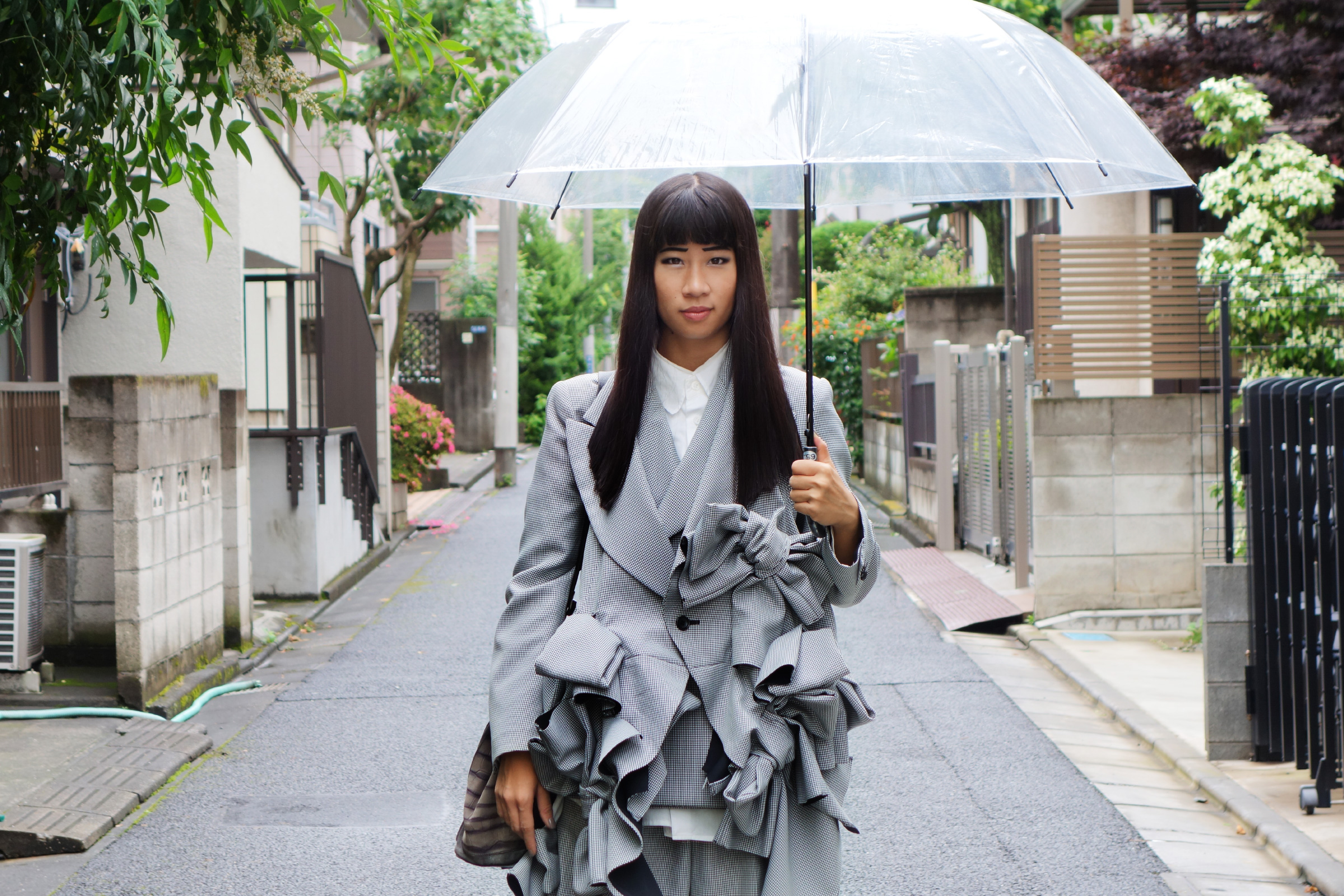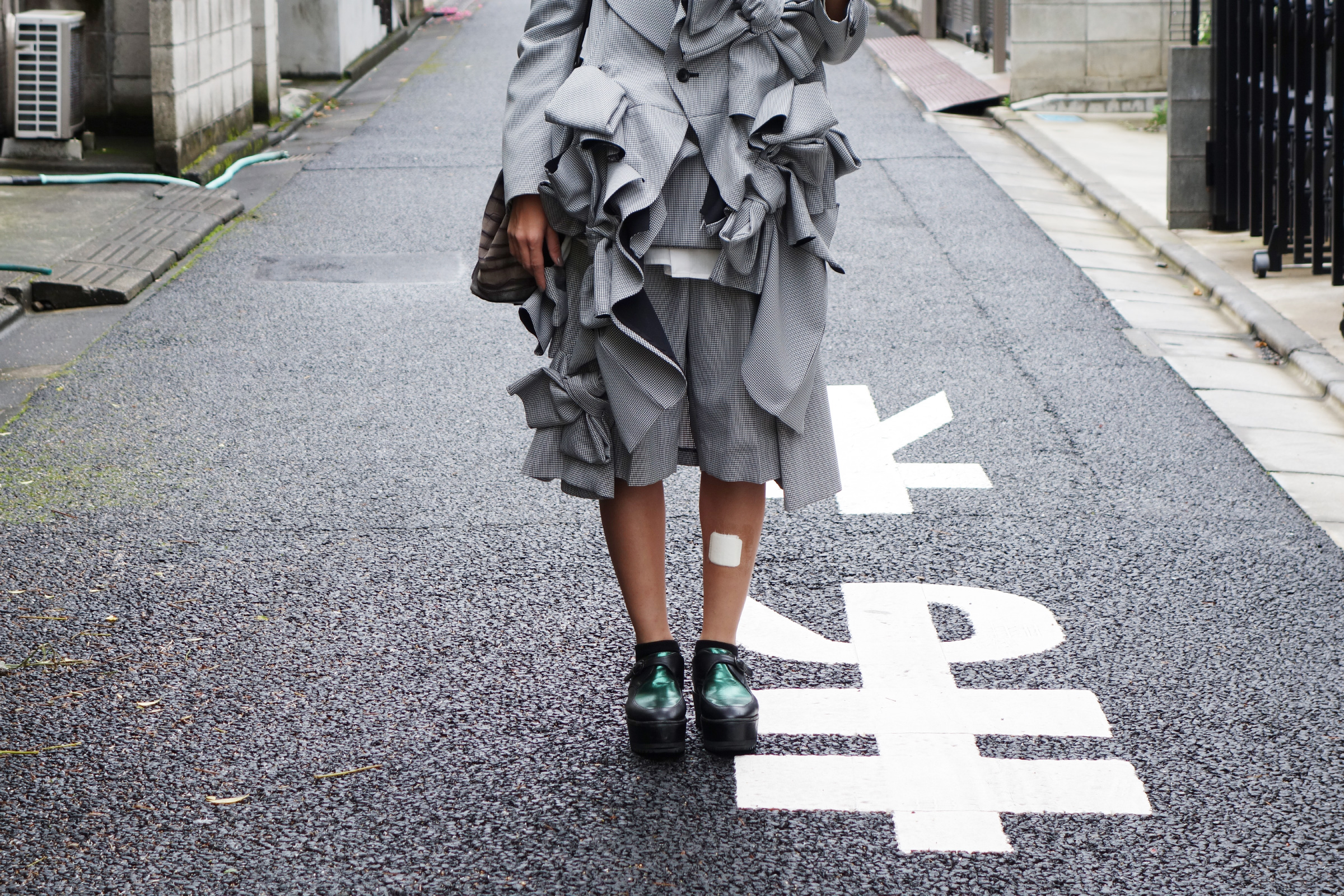 It is no secret that Rei Kawakubo often recycles certain motifs over the years. This ribbon origami suit is a combination of several recurring themes – namely the cut of the suit (note the curved wide peak lapels), knots and ribbons, and cascading shawls with exaggerated ruffles over jackets.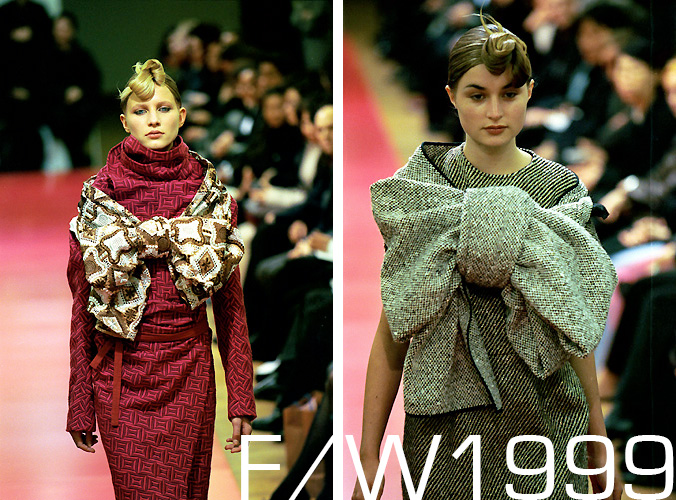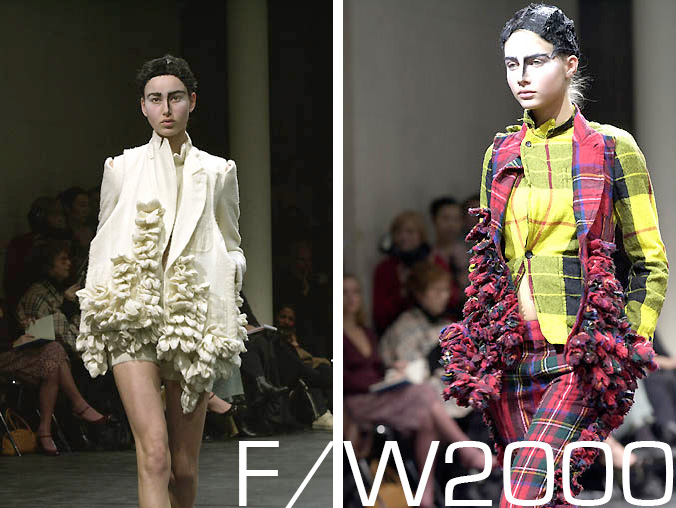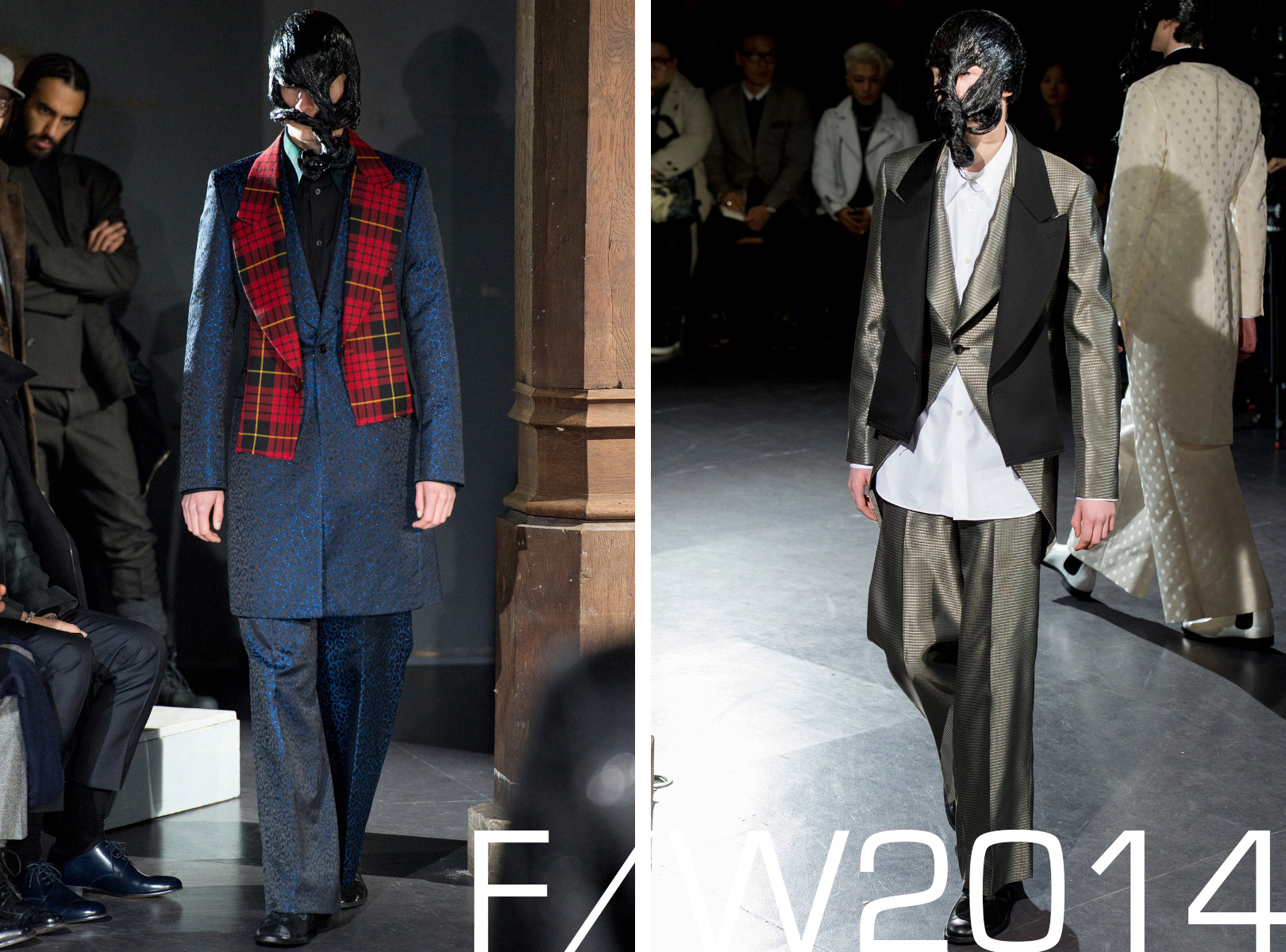 I used to laugh at Comme des Garçons. I thought it was an overhyped brand.
The me five years ago would look at these clothes, especially this ribbons suit and think, "Why the feck would anyone wear that, let alone be seen in public?" The me five years ago was also trying to look like Pat Benatar's understudy.
But our tastes change over time, which is why I have learnt never to say no to something. In the course of my blogging years I have made fun of Prada's creepers – the precursor of the creeper trend that has lasted for years and years, something I've become very fond of and currently sporting in these photos – alongside Comme's various misshapen clothes. I have come to the conclusion that no fashion item is inherently bad. It's just that we haven't found the best way to style it or re-interpret it, and in many cases we simply don't understand it. Just like how my parents did not understand why I wore black clothes almost everyday (This is what goths wear mom!).
Wearing outlandish Comme des Garçons out and about makes one vulnerable to the gaze of the public. But it takes courage to be vulnerable. I'm not implying that I'm the bravest soul on the planet. There are so many colourful characters in Tokyo who gave zero toss to what people think, unless they do so in order to find their tribe members. And that's what makes this city so wonderful. Everyone is given free reign to be weird and vulnerable, and rest assured there will be noone to give you a hard time for expressing your preference.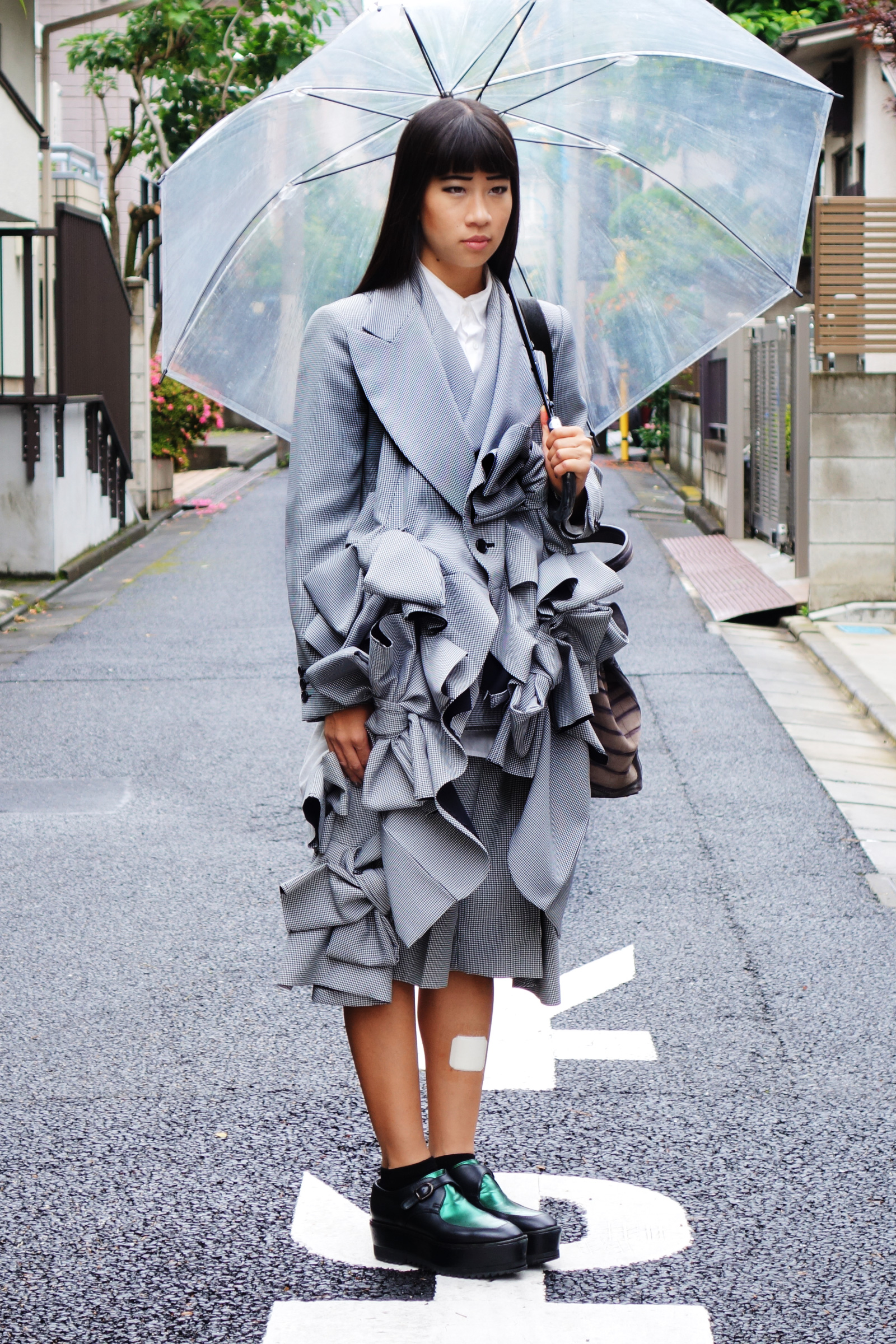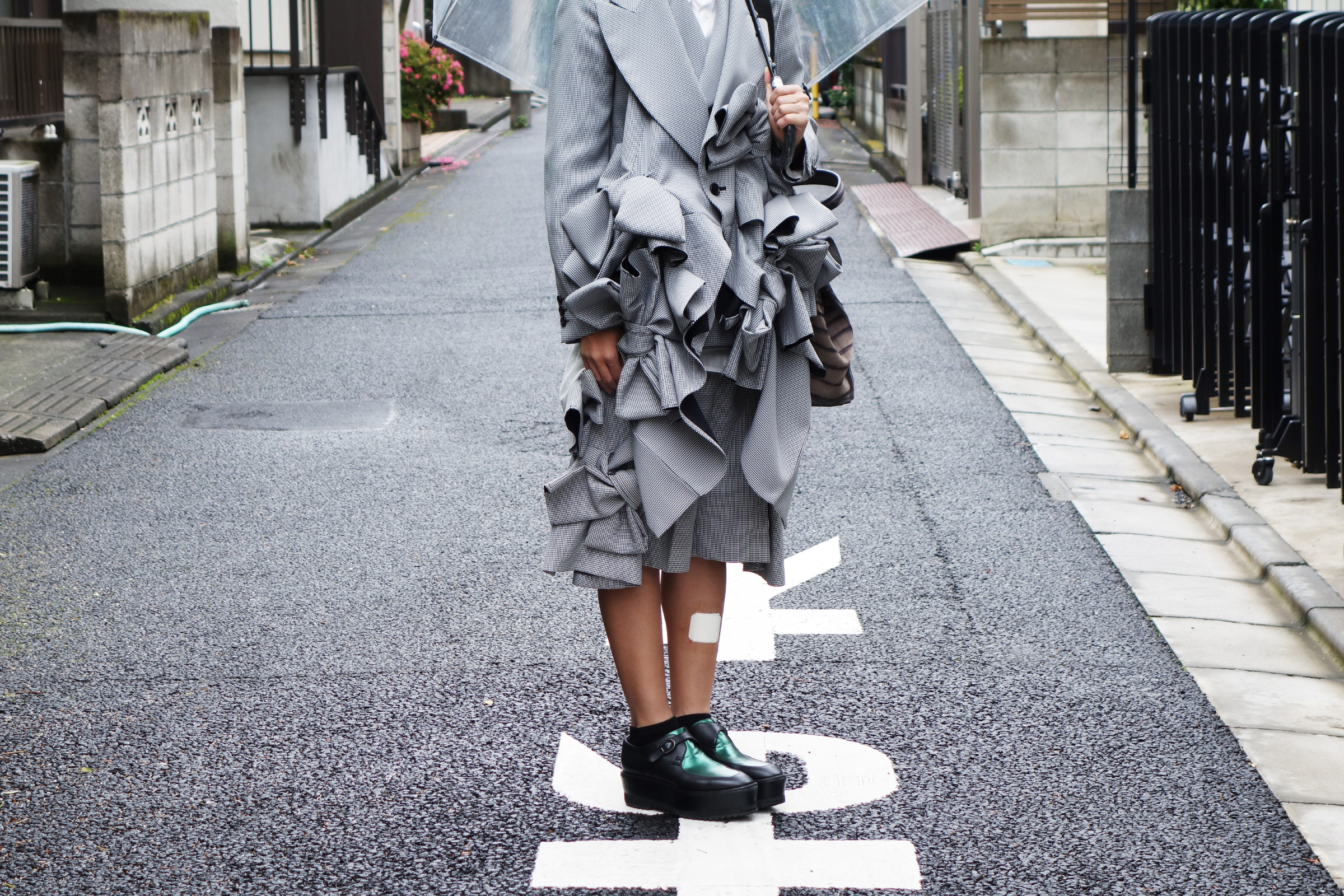 Wearing: Comme des Garçons suit; Y's shirt; Damir Dome creepers; Yves Saint Laurent bag