I started this blog before I went to university, which was roughly a decade ago. Back then I was keen on becoming a fashion buyer who would eventually build her own retail company.
During my university years, my interest gradually shifted from vintage to designer brands, which was also reflected in the evolution of the product offering of my humble Ebay store. It began as my closet was overflowing in the little dorm room which forced me to let go of the designer pieces I had accumulated. I realised then that there was a demand for second-hand luxury goods. In those days – even though vintage resellers were already pretty common – there was no such thing as designer archive nor curations, and re-selling was a dirty word amongst collectors of designer goods.
I bought and sold clothes from designers I grew fond of. The more I consumed, the more I shared. I wrote furiously about things I learnt, things that intrigued me, and things that infuriated me. It was for the most part superficial babble. Call it the spirit of youth. I was a young twenty-something student who had no qualms about spewing what she thought was right. I had my detractors now and again, but it didn't deter me from publishing my thoughts.
After graduating with a business degree, I applied for graduate programs and junior buying assistant roles all around the world, from Harrods to Yoox, Barneys to Lane Crawford. Unfortunately, the world was still recovering from the Great Recession and no European nor American companies was willing to sponsor the work visa of a recent graduate, especially considering they had (and still have) an excess supply of cheap student labour to pick from in their own countries. It did not matter that I was already running a profitable business while in school, because the paperwork for EU and the US was simply too tedious for them to consider an untested outsider. The only reply I received was a rejection letter from Ann Demeulemeester's parent company. Someone like me who had no legal 'right to remain' in any of the fashion-centric countries would never be granted an internship – which was often the gateway to a fashion profession. So I decided to turn my part-time business into a commercial entity because I had nothing to fall back on (and I refused to go into banking and finance like most of my peers).
I continued writing to complement my business, but there was a seismic shift in my tone. In order to be as factually accurate as possible, I became a voracious reader who wanted to know everything about the designers whose works I had grown to respect. Short, superficial proses about things I bought became long essays about fashion theories and feminism; economics and the psychology of dress. Perhaps it came with the territory, but when one is dealing with rebellious designers like Rei Kawakubo and Rick Owens, I believe that some intellectual endeavour has to be undertaken in order to fully appreciate their extraordinary garments. Back then I still had a fair bit of a free time for reading and writing, despite the growing demands of running a business. I also saw more of Asia, which I had neglected during my school days in favour of Europe. A couple of years later, I found myself moving from Singapore to China.
Then I started designing clothes.
If you had asked my younger self whether I had envisioned this, I would say absolutely not. I had been dreaming of building my own company since I was fifteen, just not my own clothing brand. I wanted to sell other people's clothes.
It started off easy. Anyone can make 10 pieces of clothing a month. But any seasoned business person will tell you that scaling up from 10 to 100 and beyond, you'd have to jump through multiple hurdles. There will be more mistakes to fix, more contractors to produce your goods, more vendors you'd have to source, and additional staff members to hire. Every single participant within the value chain is a human being with flaws and sensitivities to consider, which have to be skilfully navigated on top of aligning schedules and working pace. It did not help that I had picked the made-to-order meets mass customisation model. While the business benefits from not having its capital tied up in inventories and associated overheads, it misses out on the production efficiency of mass manufacturing.
Before ROSEN took off, I had the habit of waking up at 5 am to do some reading and writing. Today, I would settle for getting out of bed before seven and not feeling like I had been hit by a car, mentally and physically. My morning essays have given way to emails, organising and planning before getting to the actual work of the day. I have lost count of the number of weekends I have forgone.
Another paradigm shift in my writing soon followed. After years of writing about designers and products, fashion theories and histories, my essays now focus on production and consumer behaviour; sometimes a glimpse into my life in this heavily-misunderstood country, surrounded by feline friends.
Regardless of the change in frequency and subject matter, I would never stray from my mission in sharing my personal knowledge and observations. Ever since fashion has become fashionable, and by that I mean more people have decided to be fashion designers judging from the increase in undergraduate courses and enrolment over the last decade, I feel that it is even more important to strip away the façade that image-conscious industry players are portraying so that future designers understand the challenges and responsibilities they have to undertake in order to succeed. I'm also taking a stance against the overpriced streetwear movement spearheaded by Supreme, Kanye, and Virgil, who have been churning out products that rely on branding and non-existent design value.
From the producer's perspective, there has been an inadequate sharing of experiences which leaves consumers in the dark about actual production processes. I'm chalking it up to designers often not being the type of people who document their thought process for posterity, and do not see the point of sharing insider information as it would most likely diminish the rosy veneer of this industry. Not only that, their PR companies would have prevented them from saying anything that might jeorpardise their brand image. Let us also not forget that many designers are under contracts to stay silent on the inner workings of their parent companies.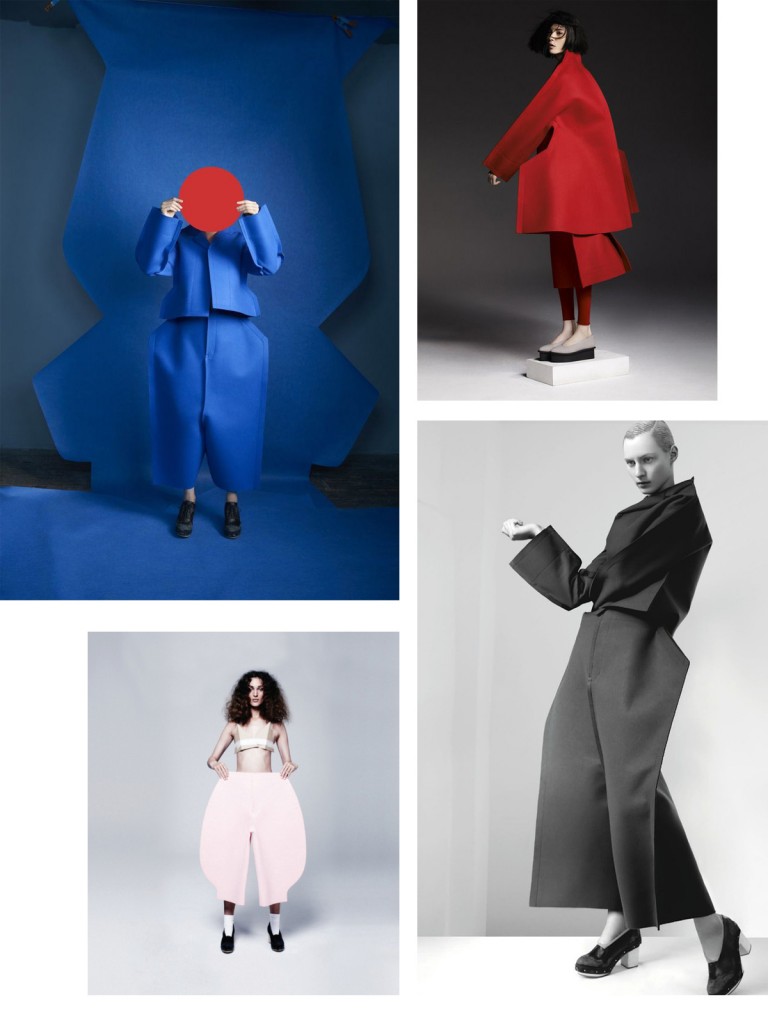 But fashion being a visual medium leads one to believe that perhaps reading and writing are generally not an oft-practiced pastime by its creators and consumers. Blogging 1.0 phenomenon was bound to be short-lived as soon as visual platforms like Instagram, Youtube and Tiktok emerged. This industry – like any other type of popular culture – has shown that the wider fashion audience is more receptive towards reductionist and easy-to-digest information, especially if they have little mental and emotional investment in their clothing consumption.
Amidst the proliferation of memes and jumpy videos, I think it's more important than ever to engage in nuanced and exploratory discourse so that we can continue to make well-informed choices.
Perhaps I am simply a part of the old-fashioned crowd who still prefer long-form writing and lectures. Is this method of communication dying? Am I sounding like Socrates who had a bad feeling about the written word as a communication tool only to be proven wrong by history?
Or maybe I am starting to feel my age. After all I grew up in the era of Kate Bush, Michael Jackson and Nine Inch Nails, which feels like a distant past.
If you are here for the first time, then I extend my warmest welcome to you. If you have been reading for some time, I thank you for staying with me thus far, and I hope you'll continue to enjoy the journey.