When it comes to sneakers, I prefer to be the benchwarmer than a key player. Watching the game from the sidelines allows me to observe the industry without getting too entrenched in the consumption habits. Clunky lego sculpture assembled by a kindergartener is usually my go to choice for them. My relatively modest collection comprises mostly of Adidas tubulars – for exercising – and various collaborations with Raf Simons and Y-3. However I do find the game itself quite interesting, from a consumerism and capitalism perspective.
The sneakers industry is a behemoth. A sought after pair can command multiple times of what they retailed for in the second hand markets. The most anticipated ones are now only available for purchase by winning raffle tickets. Some menswear stores have set up safeguards to prevent bots from swiping their entire inventory within seconds of a sneaker release. Every year, the creme of the crop are ranked by sneakers news outlets Complex, Footwear News, Hypebeast and HighSnobiety. They have panels, they have discussions, they argue back and forth, but it is not science. It will never be science, because noone can quantify all the variables that they have taken into consideration. Footwear News, HiSnob and Hypebeast look at various factors such as rate of engagement on social media, polls since the beginning of the year (may I remind you that memories should never be trusted completely), and extent of influence across industries (I assume that means how many copycats were spawned). Complex simply asked a few selected people, no numbers no nothing. Basically everything comes down to hype.
What goes on offline in my neck of the woods is a completely different story. Here in the trendy city of Shanghai (as opposed to the more sartorially-informed city of Beijing), the most visible sneakers on the streets today are Nike's VaporMax, and Balenciaga's Triple S, that is, if I'm not counting the leftover carnage that is the Yeezys. Perhaps their high visibility could be attributed to their distinctive designs. However what's more noteworthy is that the Triple S cost four times as much as the VaporMax, yet they're both equally ubiquitous. Even my hairdresser wears the Triple S.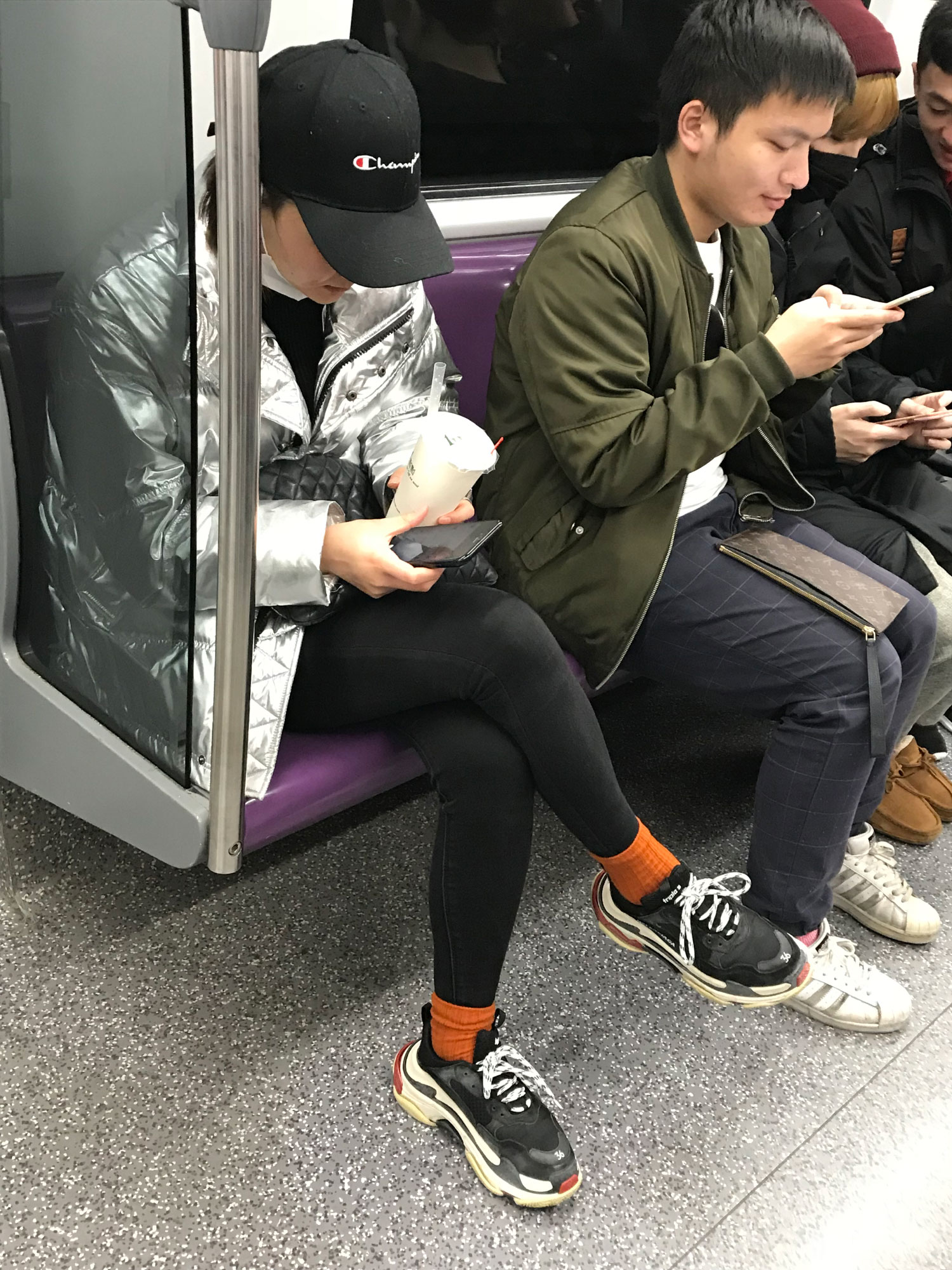 Fig. 1, Girl on Shanghai subway in Balenciaga Triple S, authenticity unknown, photo taken by me
When the Triple S was first featured on the runway, I fell head over heels in love. I waited for its release like a squirrel eager for a ripening chestnut. As the scheduled launch was slated for autumn, there was a gap of several months. In between, a stylist friend of mine living in Shanghai showed me a Taobao listing for the much-awaited sneakers. At a cost of under US$100, I suspected it would only turn out to be a terrible replica. After all these factories only had images for references, unless they had an insider leak that is. I did not think it will have much of an impact considering the Triple S were widely available months before the shoes were even released. I had this idea that the shoes would be far too difficult to knock off completely, especially when compared to the Yeezys.
Well I was wrong.
Some weeks after the release of the shoes, I decided to check up on the Taobao situation, feeling rather smug with my prediction.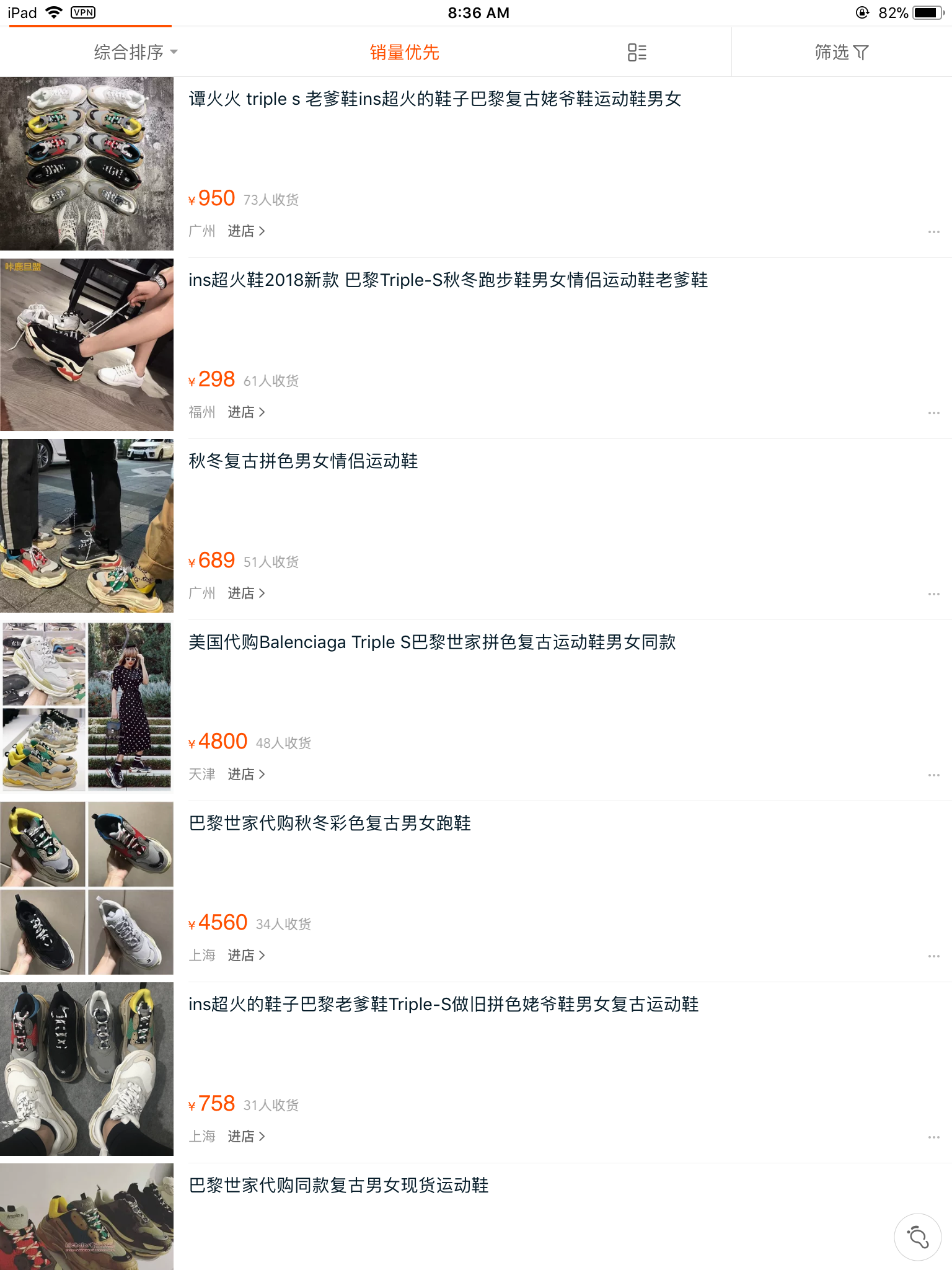 Fig. 2, The endless offerings of the Triple S on Taobao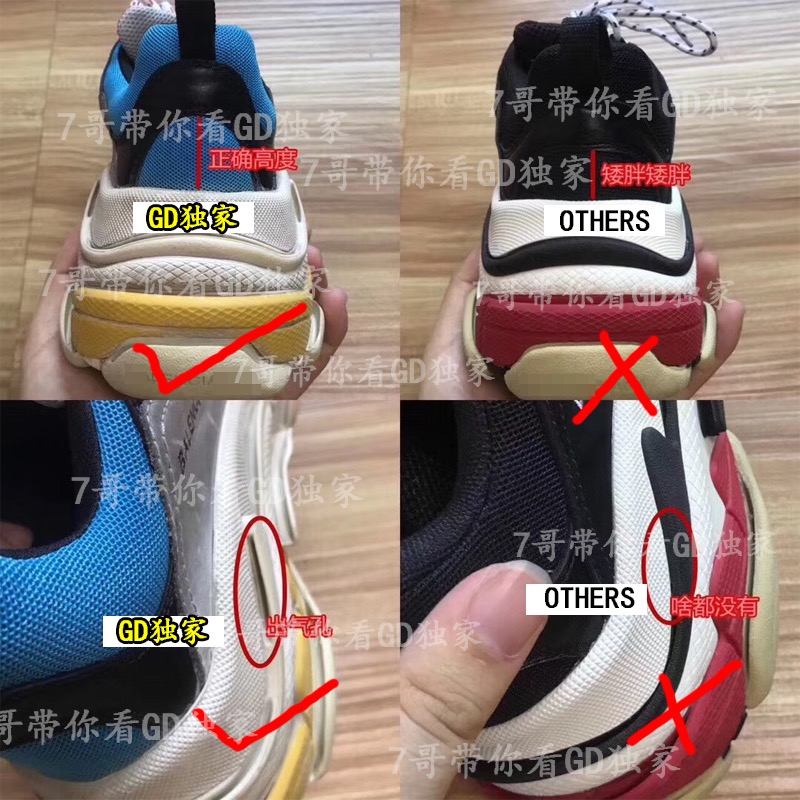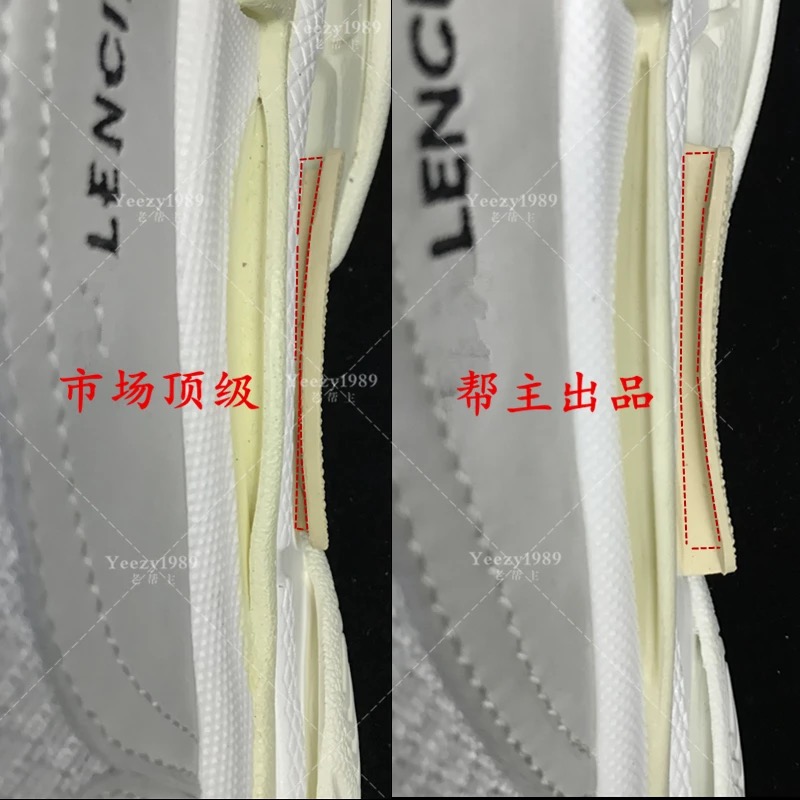 Fig. 3, Sellers doing comparisons to showcase the quality of their reproductions
There are now hundreds of Triple S on Taobao, each outdoing another on who makes the most authentic-looking pairs. At an average cost of 300-800 yuan(US$50-$125), they are a lot more accessible than the real deal, especially considering that the real ones were sold out during pre-orders in February. The result is that I am seeing them almost every other day, on both men and women. It only goes to show that fashion consumption has become a daily sport for young Chinese consumers. Taobao has the best shopping algorithm in pushing what consumers might want – and end up purchasing – even if many of them weren't aware of the existence of the Triple S to begin with, nor of Balenciaga. While it has a terrible interface on the desktop, its mobile version is extremely addictive and almost idiot-proof. Don't speak Chinese? It allows searches with the use of image reversal, photos or bar codes. The e-commerce logistics is so efficient that anyone who lives in major cities can receive their parcel the next day. Most offer free shipping, and return shipping can be as low as $2. As a result, I am seeing reviews of people who claimed to have tried and tested several pairs from different retailers with the hopes of finding the most authentic-looking pair. Due to the discerning tastes of these consumers, many manufactures are pushed to be even more innovative with their reproductions in order to garner the most sales, so much so that I can no longer differentiate what was real or fake. It is late-stage capitalism at its finest.

Fig. 4, Don't let the spelling fool you. Brand names are often misspelled in photos for legal purposes. The products themselves bear the original logos
As of 2016, China has surpassed all the other markets in footwear consumption, over 3 billions pairs in total, while the US and India trailed far behind with over 2 billion pairs. The former will only increase over the years as young urban Chinese consumers are growing more affluent and their thirst is unrelenting. Considering that sneakers are de rigueur amongst the youths from all social classes, it would be a folly to come up with a yearly list of 'Top Ten' sneakers without taking into account the purchasing power and behaviour of the Chinese market. I would suggest that HiSnob and Complex etc send a team into China with clipboards to do primary research on the streets, while surfing Taobao during their breaks.
In the meantime, I will leave you with this.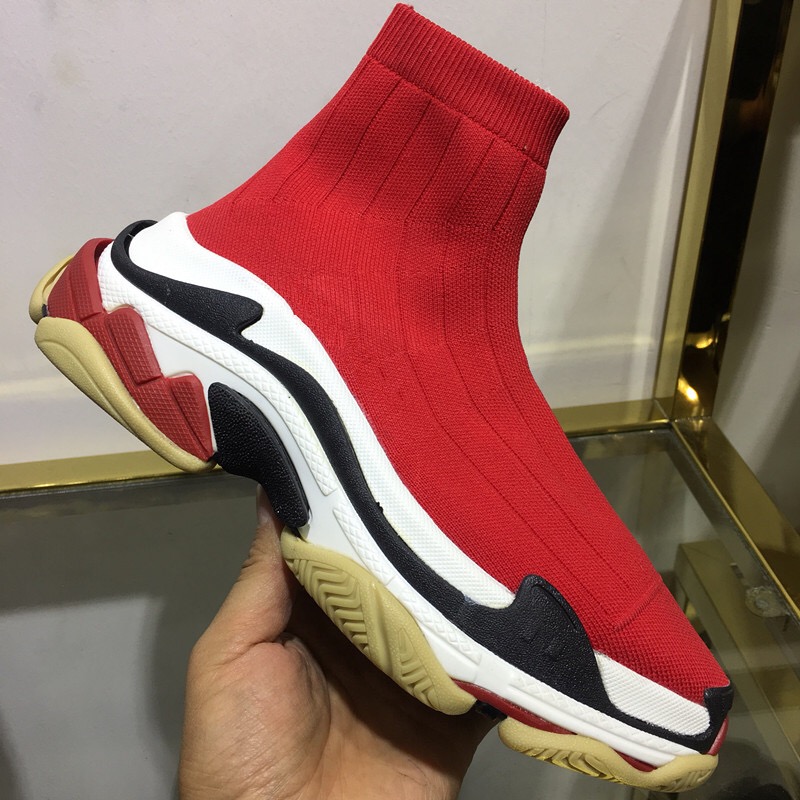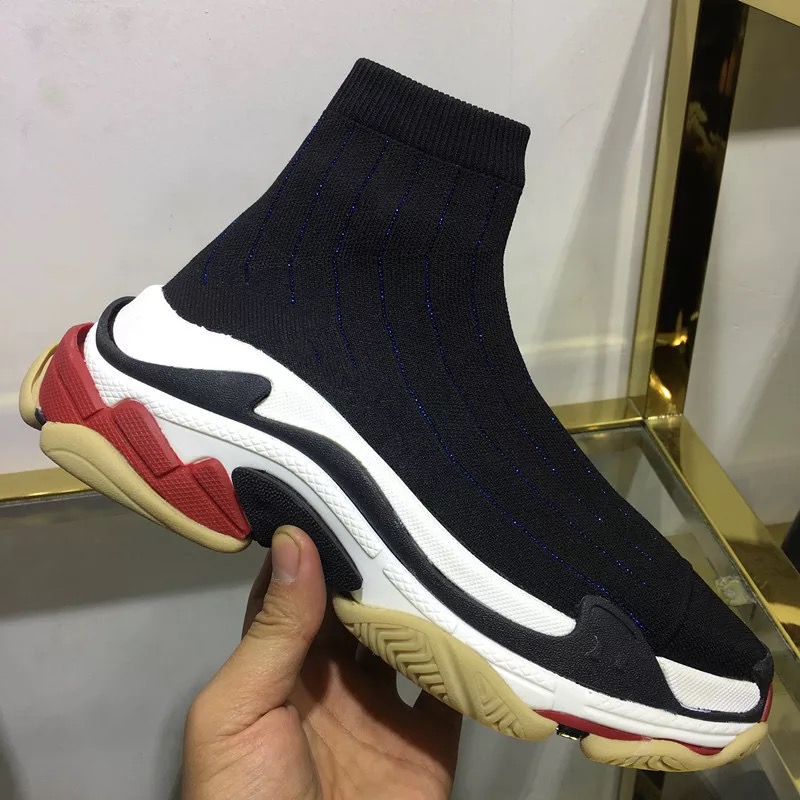 Fig. 6, These are so rare I saw them first before Balenciaga even thought about them