In my quest to catch up with Eastern literature, I started on a third book by Kenzaburo Oē. And just as I had suspected, the topic of suicide crept in within the first chapter. With all due respect to Oē-san, there may be such a thing as too much suicide in a span of a few months of reading. I decided to take a break from him and dived into Banana Yoshimoto, one of the rare few female writers widely recognised by the Japanese literati. But ah, death poked its head out within the first page. I shrugged and continued reading. At least it wasn't suicide.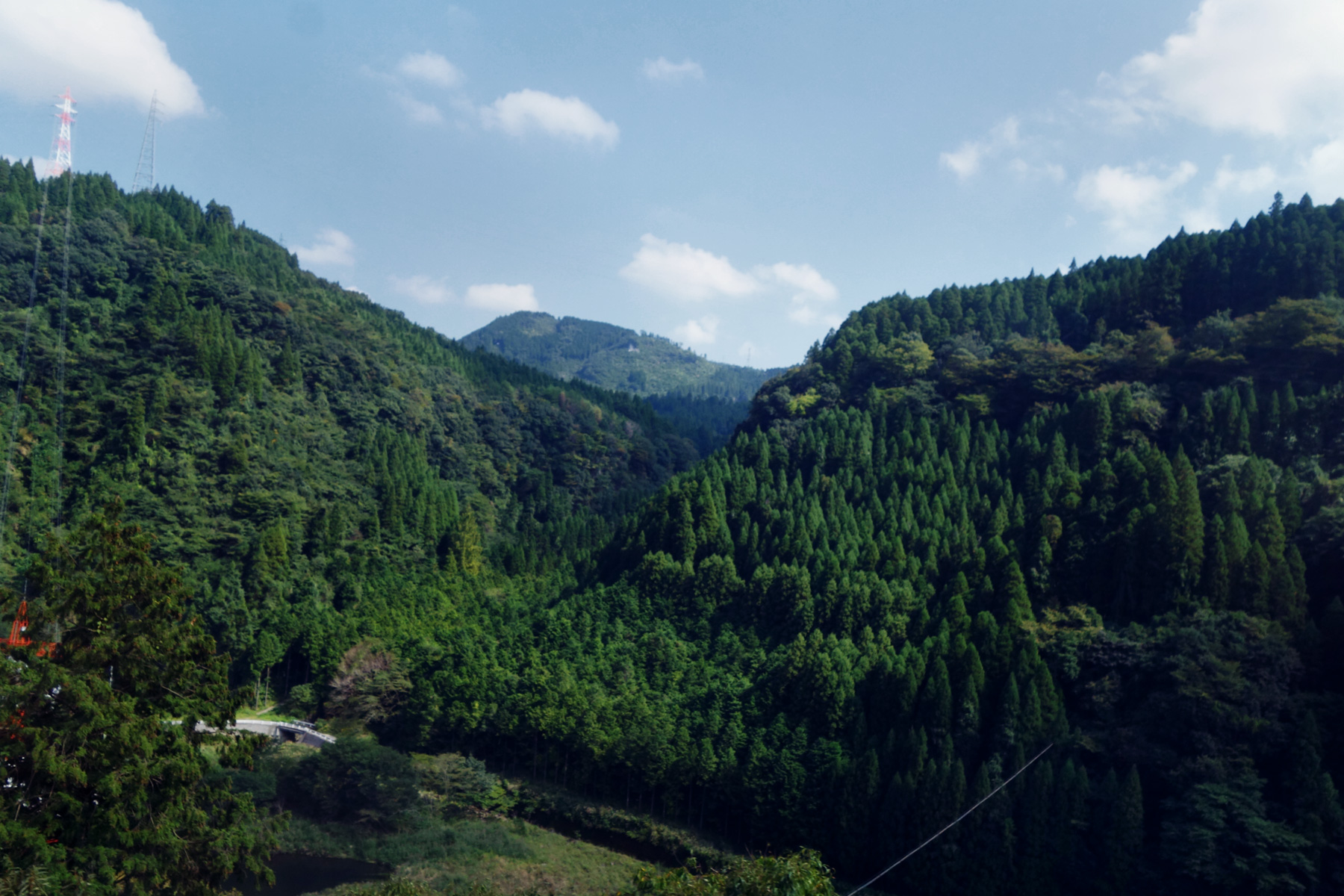 The mountains of Minamioguni raced past the bus window as it sped up the winding road. My annual pilgrimage to Kurokawa succeeded a wonderful short stay in Fukuoka, having seen old friends, eating wonderful Japanese foods and coffee, while taking a short respite from the overwhelming amount of work and anxieties that threatened to push me over the edge.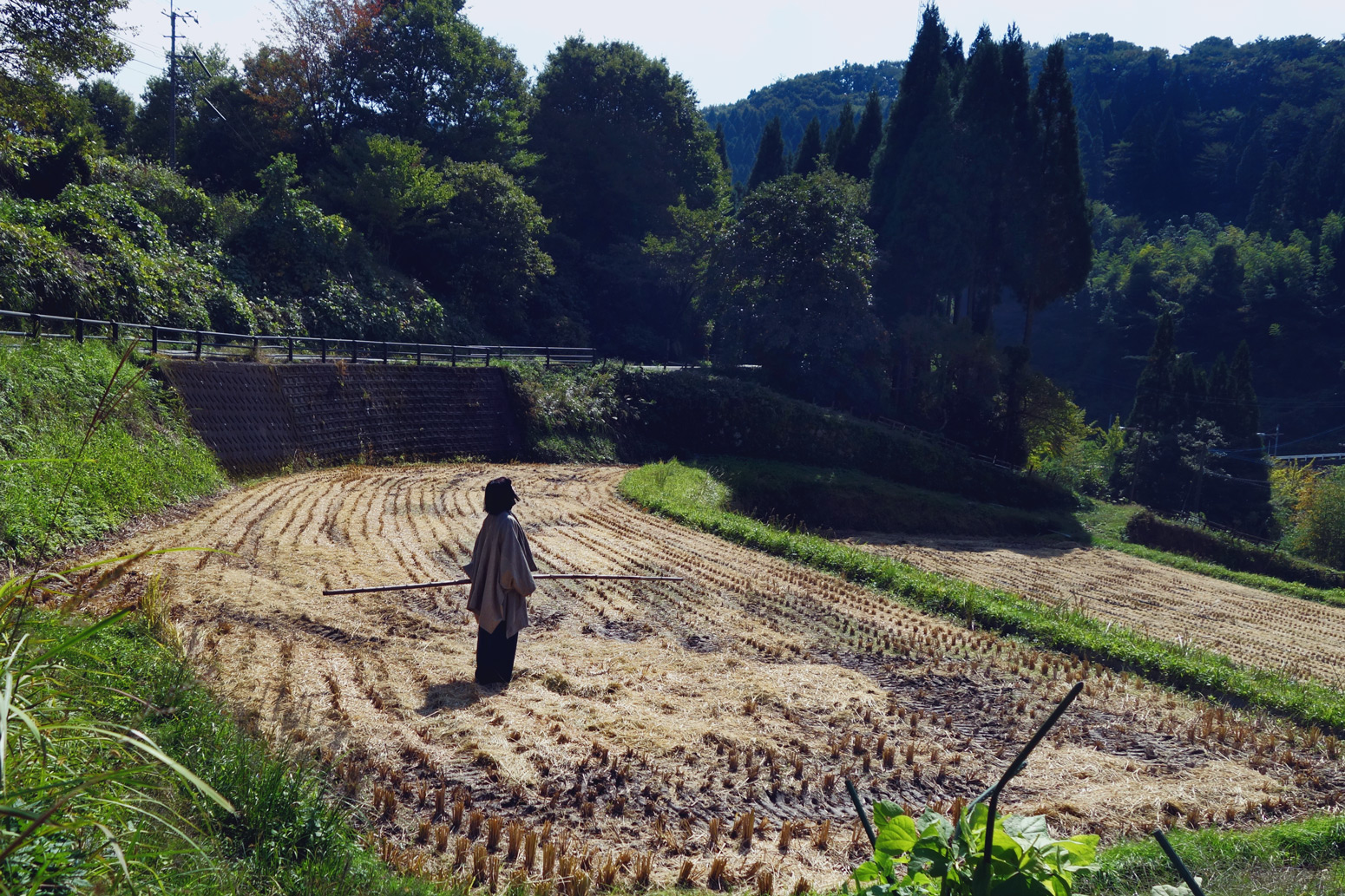 There's a single habit I've cultivated whenever I travel. I would wake up at dawn to go for a slow hour-long run. It's the best way to explore a place with as little distractions as possible – when shops are still closed and barely anyone is awake – while keeping up with my obsession to exercise on a frequent basis. The singular mountainous road in and out of Kurokawa was lined with tall evergreen trees, shielding me from the strong morning sun. Through the loose canopy, beams of light managed to pass through, illuminating floating dust specks. They looked like the spirits of the forest, beckoning me to play with them. Somewhere out there someone's world is in utter chaos, but up in these mountains, one can't help but feel grateful to be able to luxuriate in peace and quiet, even if it is temporary.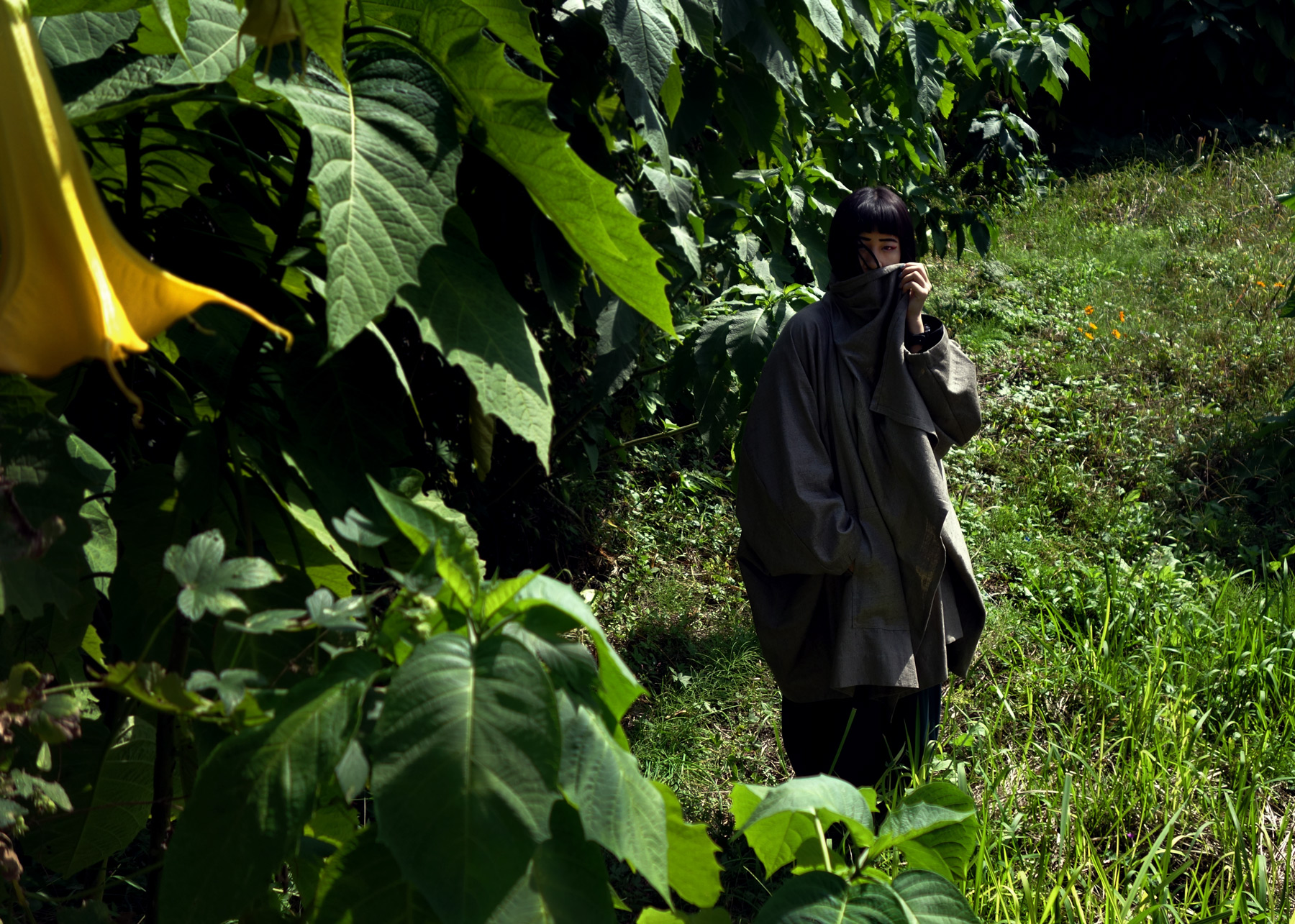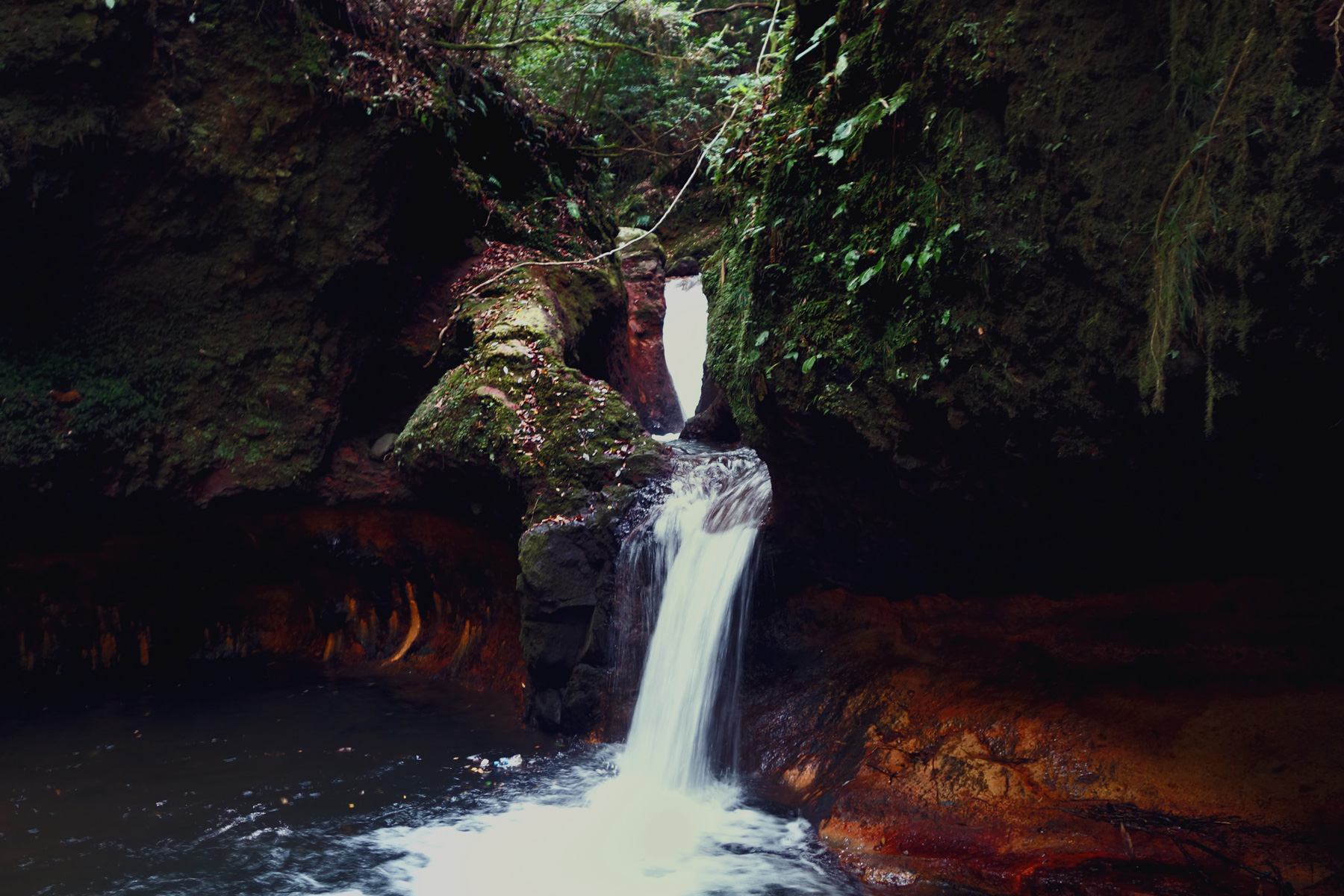 I'm wearing ROSEN's latest prototype which we have named the O-Ren. It is our usual practice to put our samples through field tests so we know how they'll perform in real life, from grabbing coffee to gallivanting through a forest. This O-Ren coat is a one-off prototype made in heavy textured linen. While the fabric itself is extremely tactile – with highly visible weaves made up of different threads – it doesn't lend itself to creating the final form that we were after. Beautiful thick yarns in khaki are intertwined with the sporadic red and ivory to form a richly textured cloth. Unfortunately it is simply too heavy to drape well as a coat that is made out of multiple yards of fabric. The end result looks rather heavy. Although some people might like more substantial drapes, the coat we had in mind would have an airy quality to it while retaining its structure. I could imagine the fabric looking rather exquisite if made into a pair of wide-legged trousers. It is rather unfortunate that all the fabric has been used up to make this sample.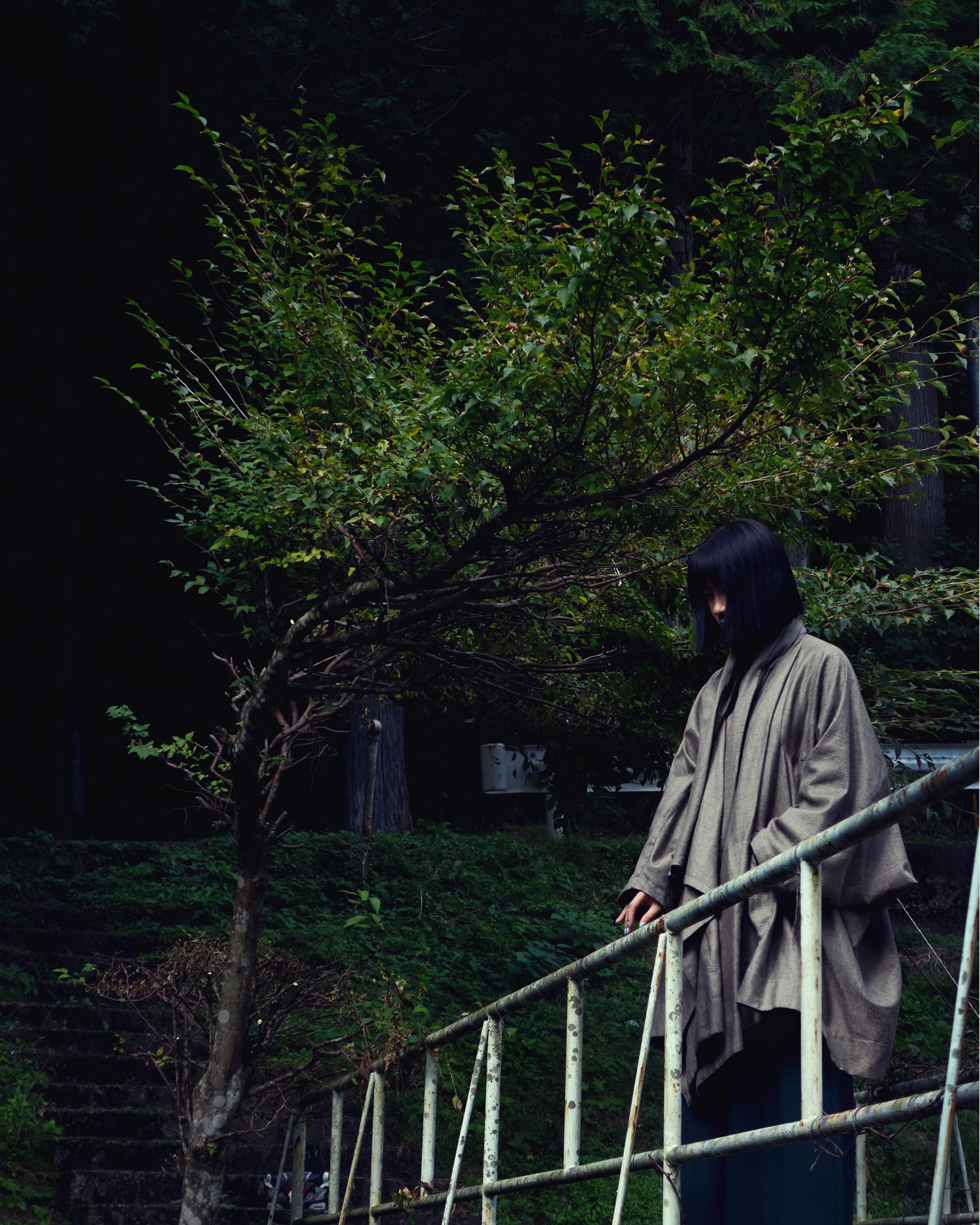 With that said, we are almost ready to release ROSEN's fall/winter 2017 collection into the wild. This time we have expanded our colour schemes into various shades of dark green, rust, taupe and greys. The new collection includes the final iterations of the O-Ren coat made of two different fabrics – one in Japanese olive boiled silk/wool blend, the other an ivory linen with sashiko weaves. The former is possibly my favourite fabric that I may never come across again. It is visually coarse and fragile-looking, yet extremely airy and retains warmth. There's so little of it that we are only able to make two of them. As with all the other ROSEN garments, they are made from deadstock fabric, hence every model is limited in numbers.