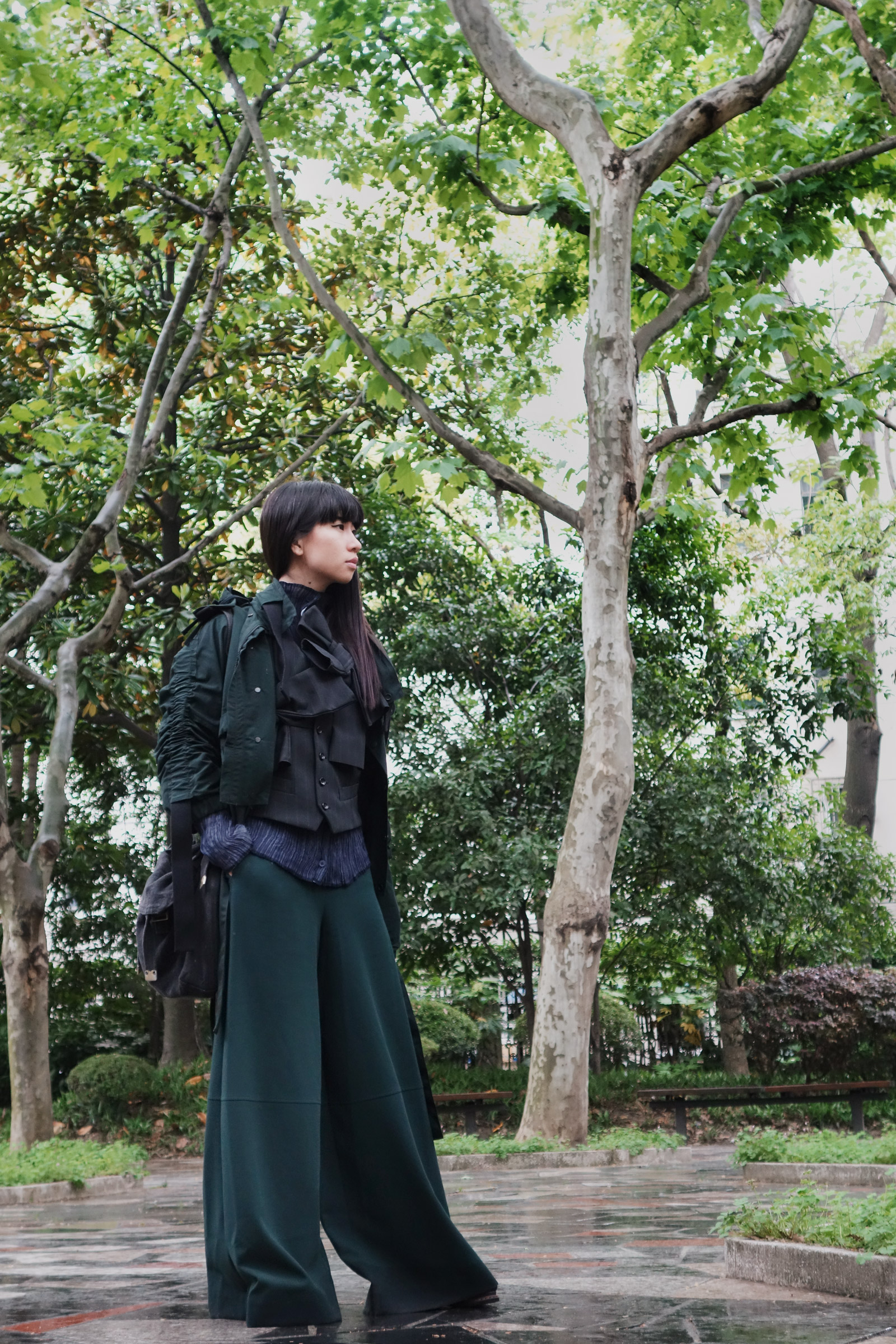 Wearing: Craig Green jacket; Comme des Garçons vest; Issey Miyake blouse; COS trousers
Winter in Shanghai can be dreadfully rainy and grey, much like London. The rain never falls heavily but it lasts throughout the day. Depending on one's mood it can be a time of serenity to enjoy hot coffee on the couch, or a day to drown in melancholy, both of which can be mildly comforting. Being so far away from the main cities of fashion makes me forget that fashion weeks are in full swing. I'm beginning to think that a twice yearly fashion affair is inducing a fashion fatigue that I have been experiencing for the last year or two. I do appreciate what designers have to offer, it's just taking me a much longer time to be excited, usually a little later into the season, no earlier than Paris. I don't know how designers are able to keep up with this mad pace, year in year out. If anyone has any tips to share on maintaining a healthy level of enthusiasm for fashion every season please let me know.
A note on Craig Green's jackets, and garments in general. They are utilitarian and impractically ornamental at the same time. While I love that the this parka is a good outerwear for transitional weather, the strings and ties get in the way of daily practicalities if you spend time running around, especially when one needs to cycle and/or carry a number of things in hand. It feels like the jacket might fall apart at any time, a classic case of function following form. Otherwise it's a fine piece of work, very cool, much like his other lace-up outerwear.
The third part of the 'Empowerment in Consumerism' essay is in progress. Be right back.