Wearing: Rick Owens 'Stag' shearling; Ann Demeulemeester trousers and boots
I'm currently in the midst of solidifying my research into women's history for the next part of my essay. Can't be pulling out random facts out of nowhere, which is why writing is such a slow process for me. That and having to run around the city taking care of various other aspects of my life and work. Here's me on a day out lugging metres of fabric on a cold winter day in Shanghai. Pro tip: when one gets tired of wearing sneakers, Ann Demeulemeester's boots are good alternatives in terms of comfort. Several options are available on ROSEN.
One must tousle one's hair for a complete editorial look.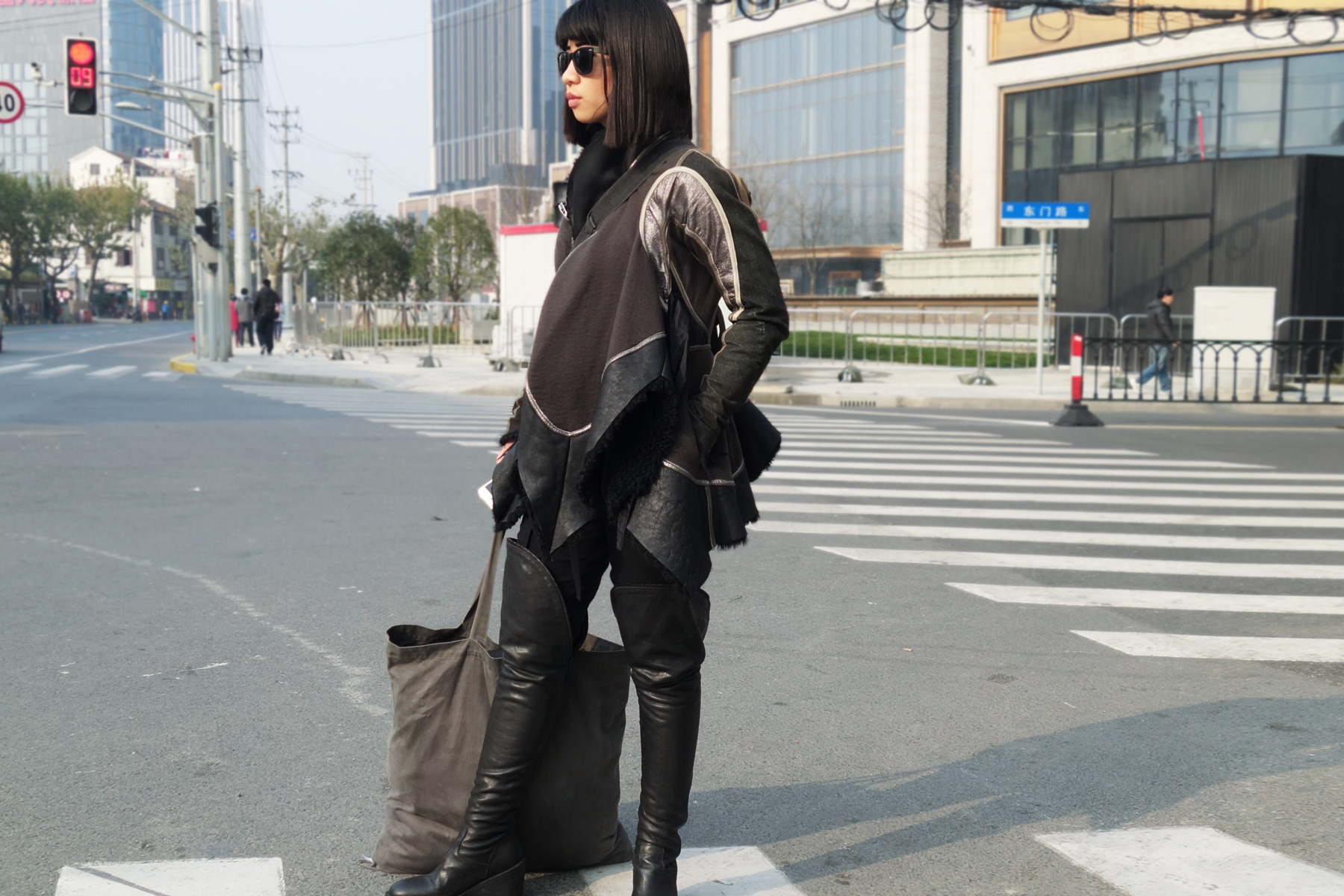 This is messy hair for real.