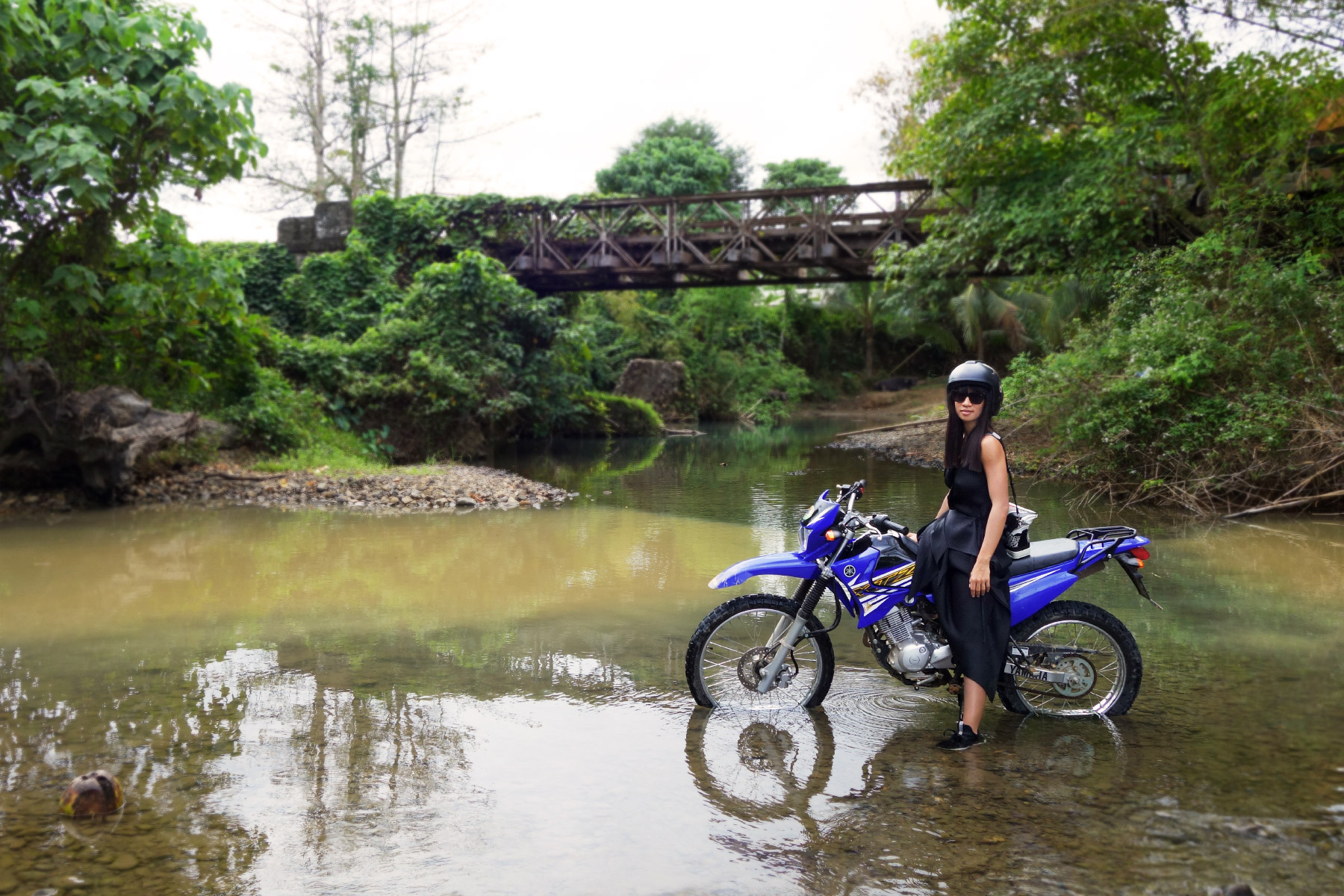 "Are you sure you want to wear that? We're riding a dirt bike on dirt roads."
"Of course. It's water resistant, AND I can move freely", then proceeded to show him a clumsy arabesque. Have faith in Issey Miyake. He knows his polyester.
And so the hardy Issey Miyake dress took on the journey across El Nido on a wet, windy day. The tarmac road ended fifteen minutes into the bike ride. Midway through we made a reckless decision to ride up a steep hill that promised a waterfall. Every once in a while I had to get off the bike to give it a push. No dice. We gave up when the rain fell harder otherwise we could have been on a slippery slope to Accidentville.
Then we saw this guy on the river.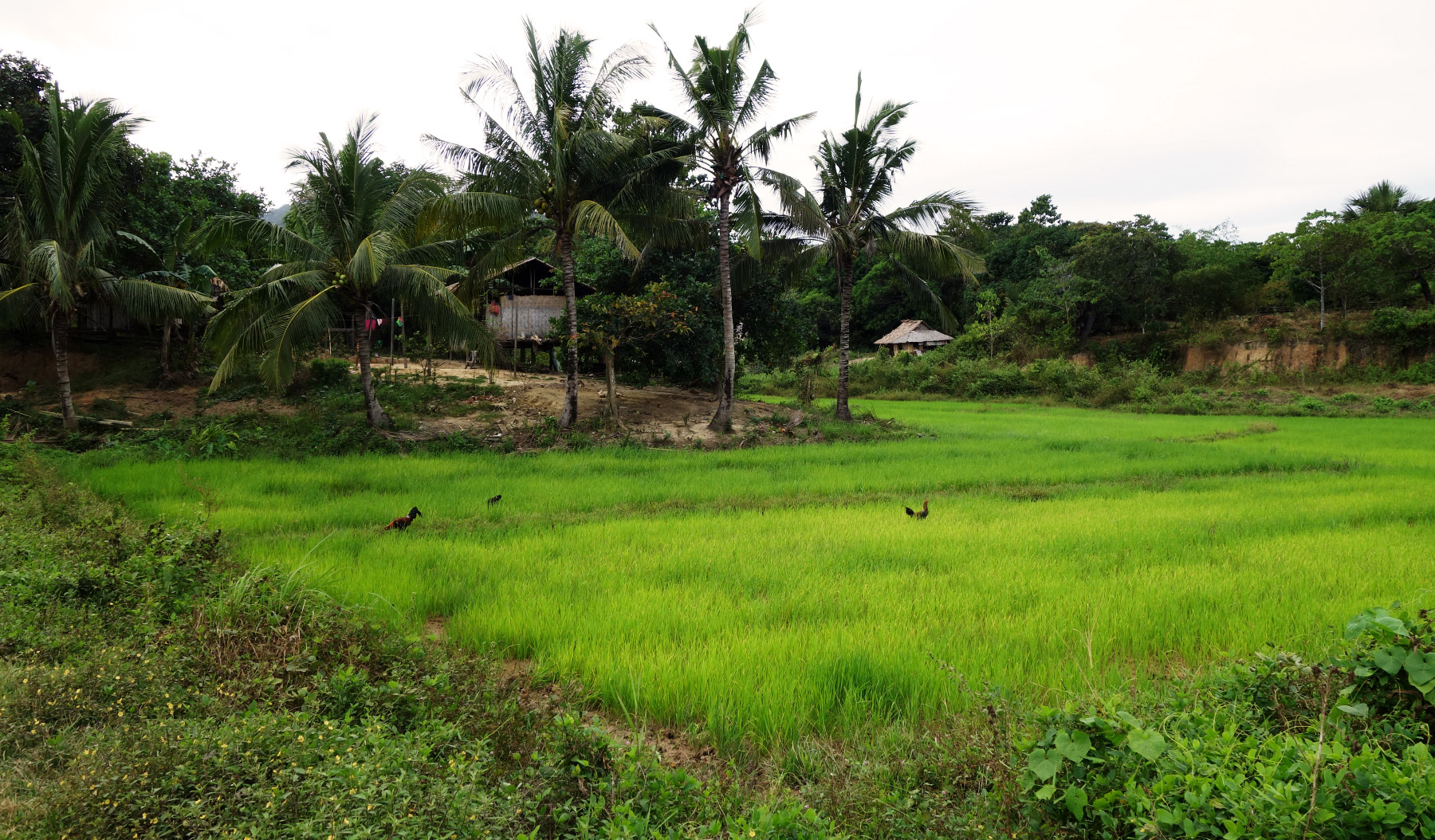 The ride continued for a good hour, passing by lush green rice fields and sporadic settlements before we ended up on a quiet beach called Tapik. Ann Demeulemeester may rip. Rick Owens will not last. Comme des Garçons is too warm. But let this be proof of Issey Miyake's practicality in the midst of Mother Nature.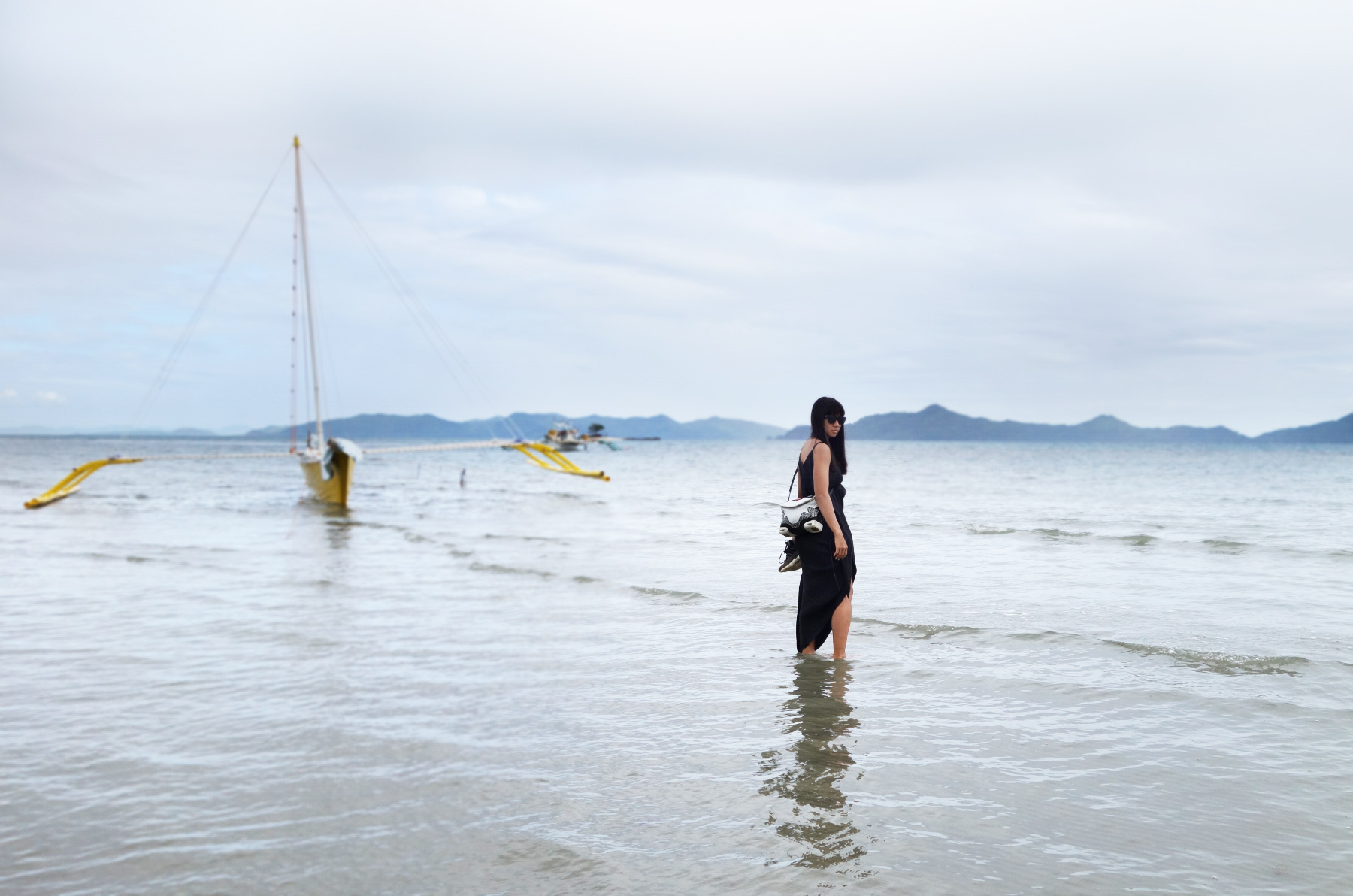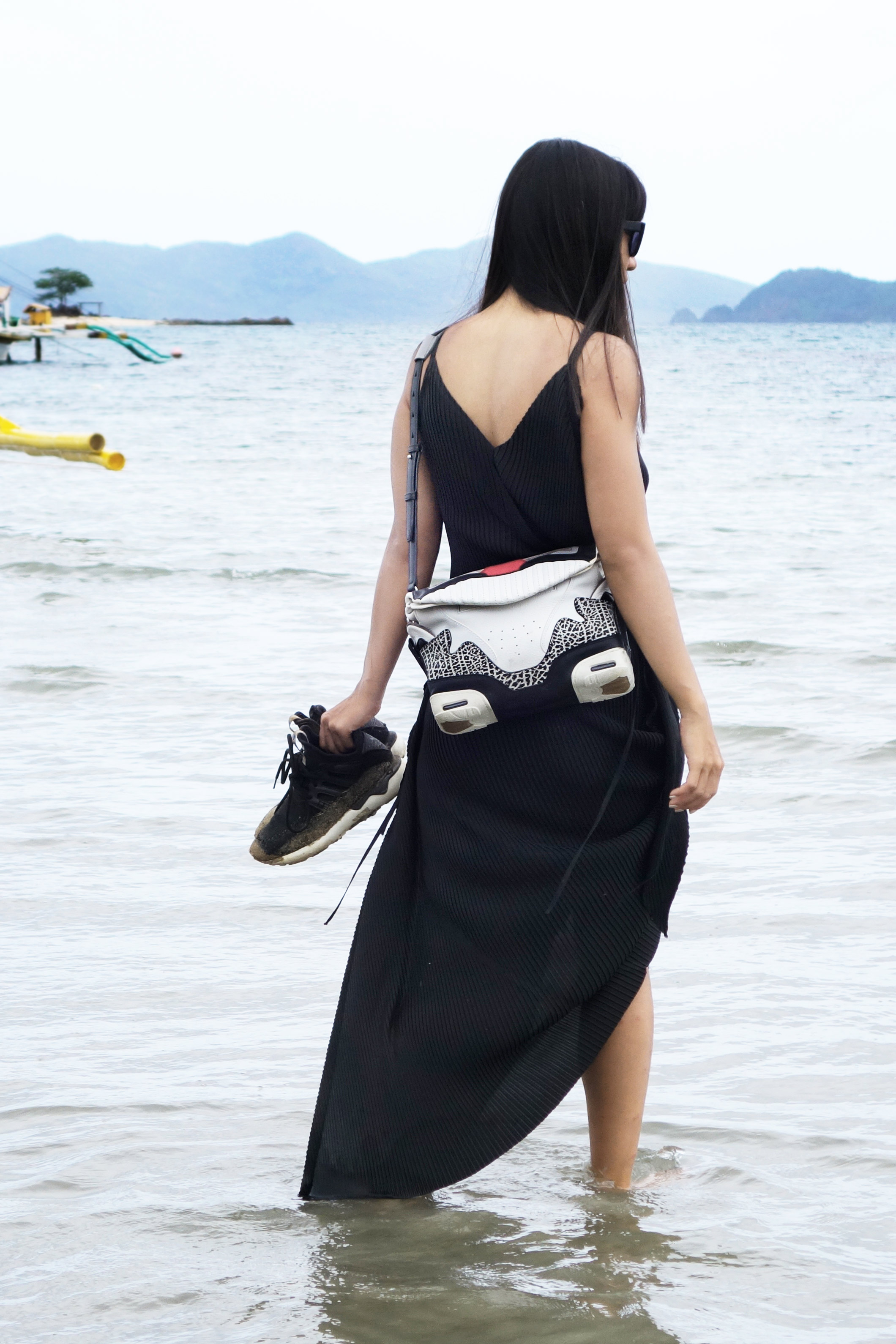 Wearing: Issey Miyake dress; Alexander Wang sneaker bag; Adidas sneakers