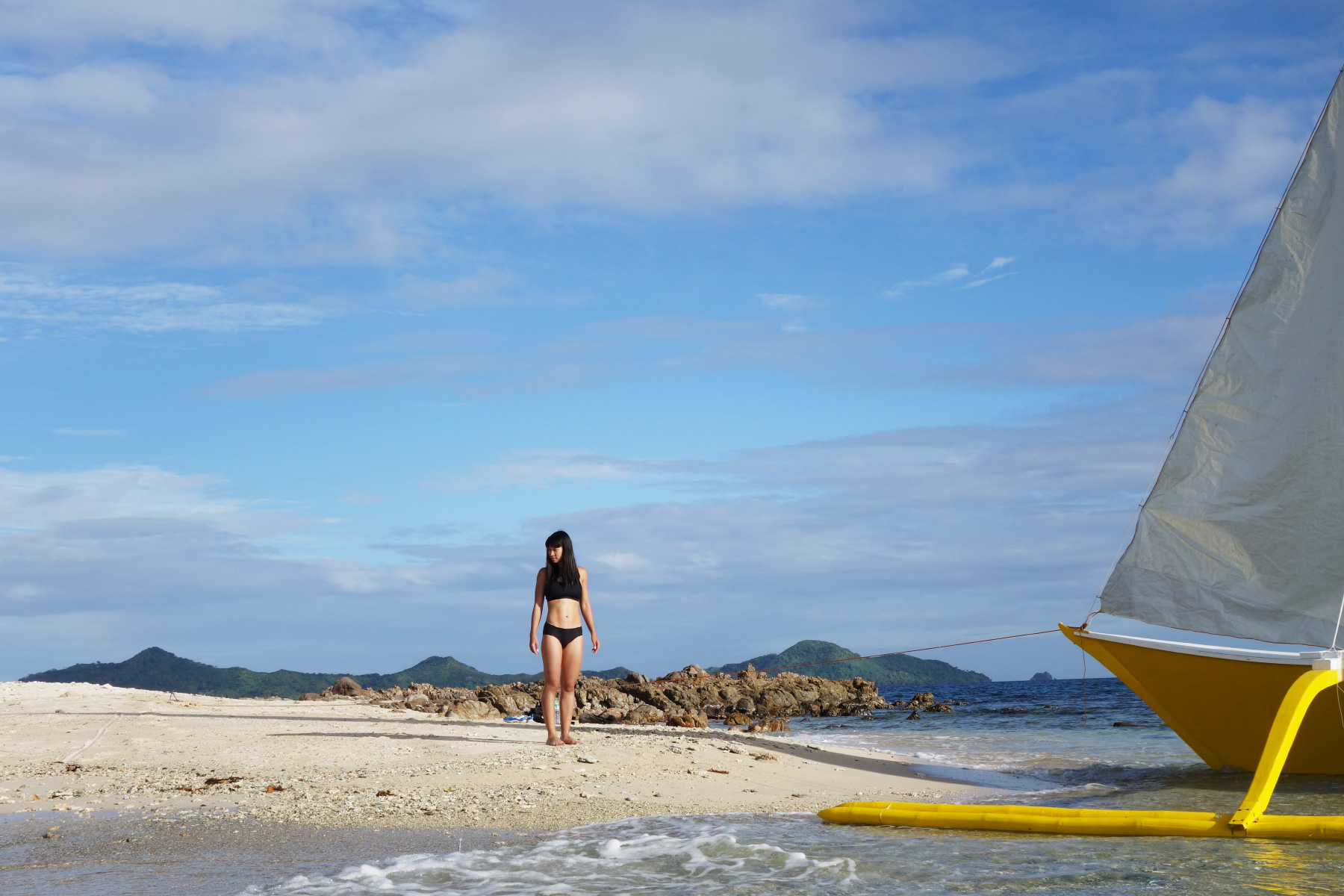 It'll be really fun!
Uhh, sure. But I've never sailed before.
You'll do just fine.
And that's how I accidentally became a deckhand.
---
The last post ended with a photo of the beach where we found a brand new sailing boat that had just been crafted by a local resident. We took it out for its inaugural spin, with the blessings of the builder's son. Most of the mechanism was rather rudimentary and manual. I had to overcome the fear of being pierced by the anchor while running up and down the deck pulling and tying ropes.
We moored the boat on this beautiful sandbank on which someone had built a proportionately tiny Parthenon-like structure. I survived my first sailing adventure unscathed, and was grateful that all those times spent lifting in the gym was well worth it.
---
Not much clothing to speak of today folks. This is simply another endorsement on the beauty of El Nido.