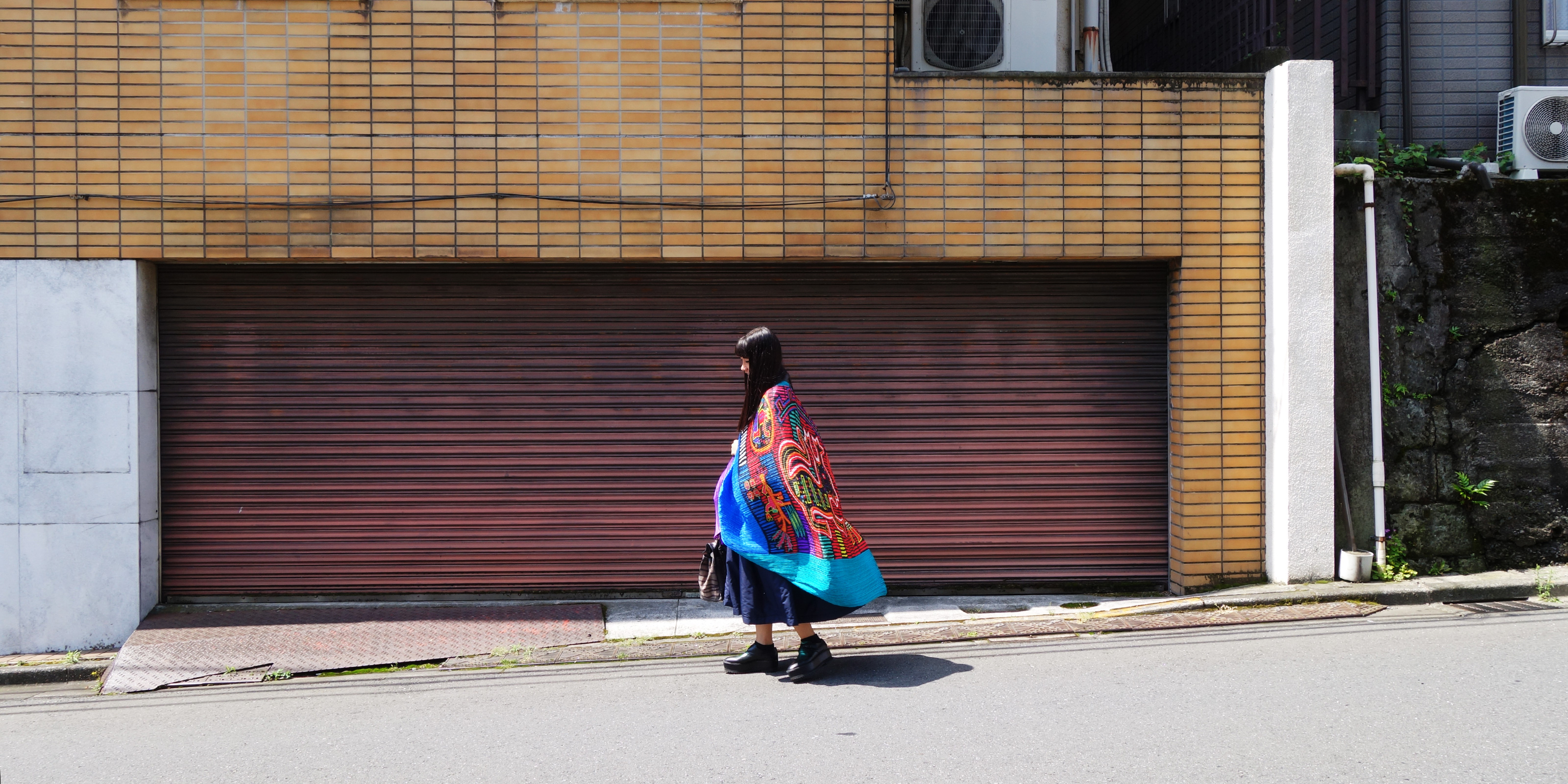 I made my way to Japan very recently to meet several people from Styleforum & Harajuju for some fashion and food-related debauchery, although in fairness there is little convincing needed to return to the fascinating country. Previously I stayed in another subdued but vibrant neighbourhood in Nerima, where food and drinks can be found aplenty. This time round, a few of us shared an apartment in a neighbourhood close to Waseda, some stops away from the crowded Shibuya/Shinjuku area - less food places but the architecture of the surrounding homes was astounding. Older houses are made of wood that shows beautiful discolouration, while newer buildings are very much angular and stark (a Minimalist's wet dream). There was much variant in use of materials, shapes and colours, but I love the prominent use of grey bricks with black trimmings. As a matter of fact, despite having lived in various Asian and Western cities, the only place where I have come across black and grey houses is Tokyo.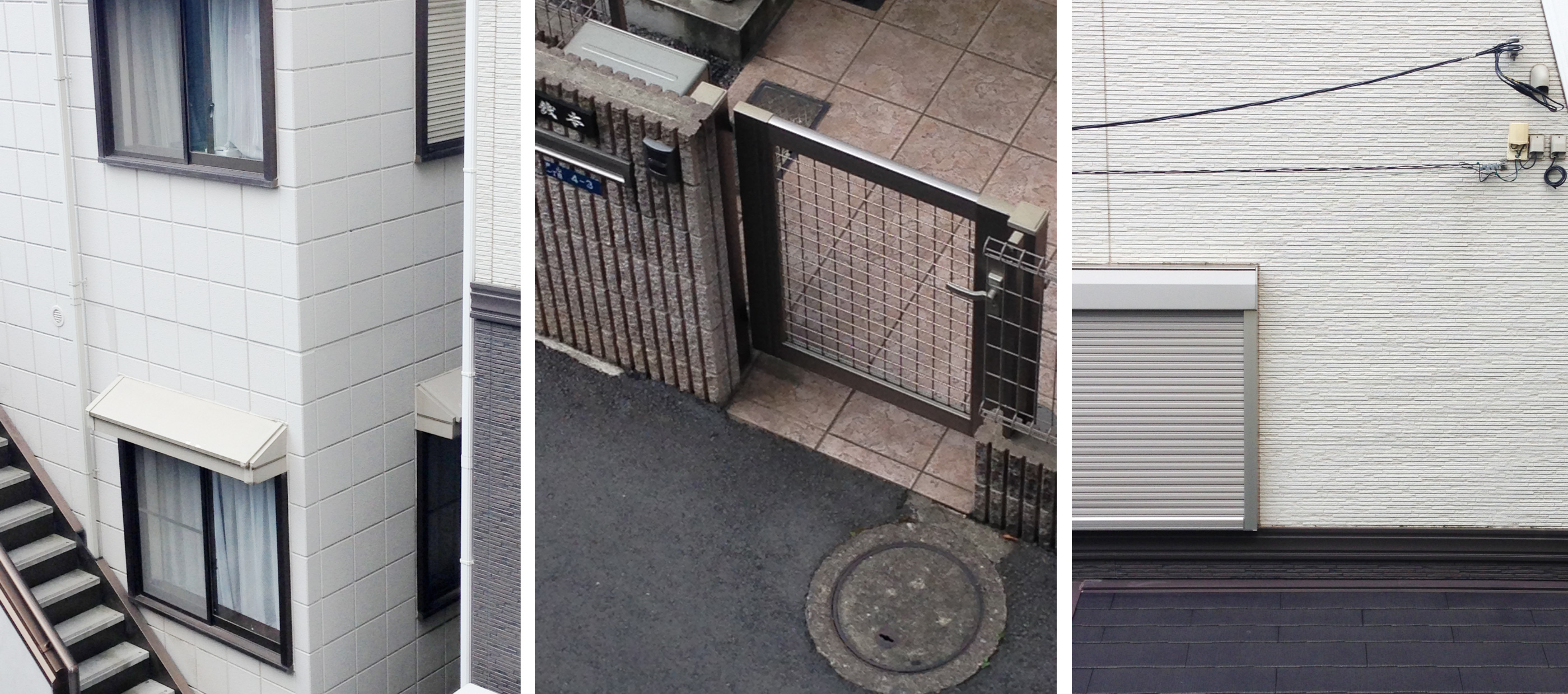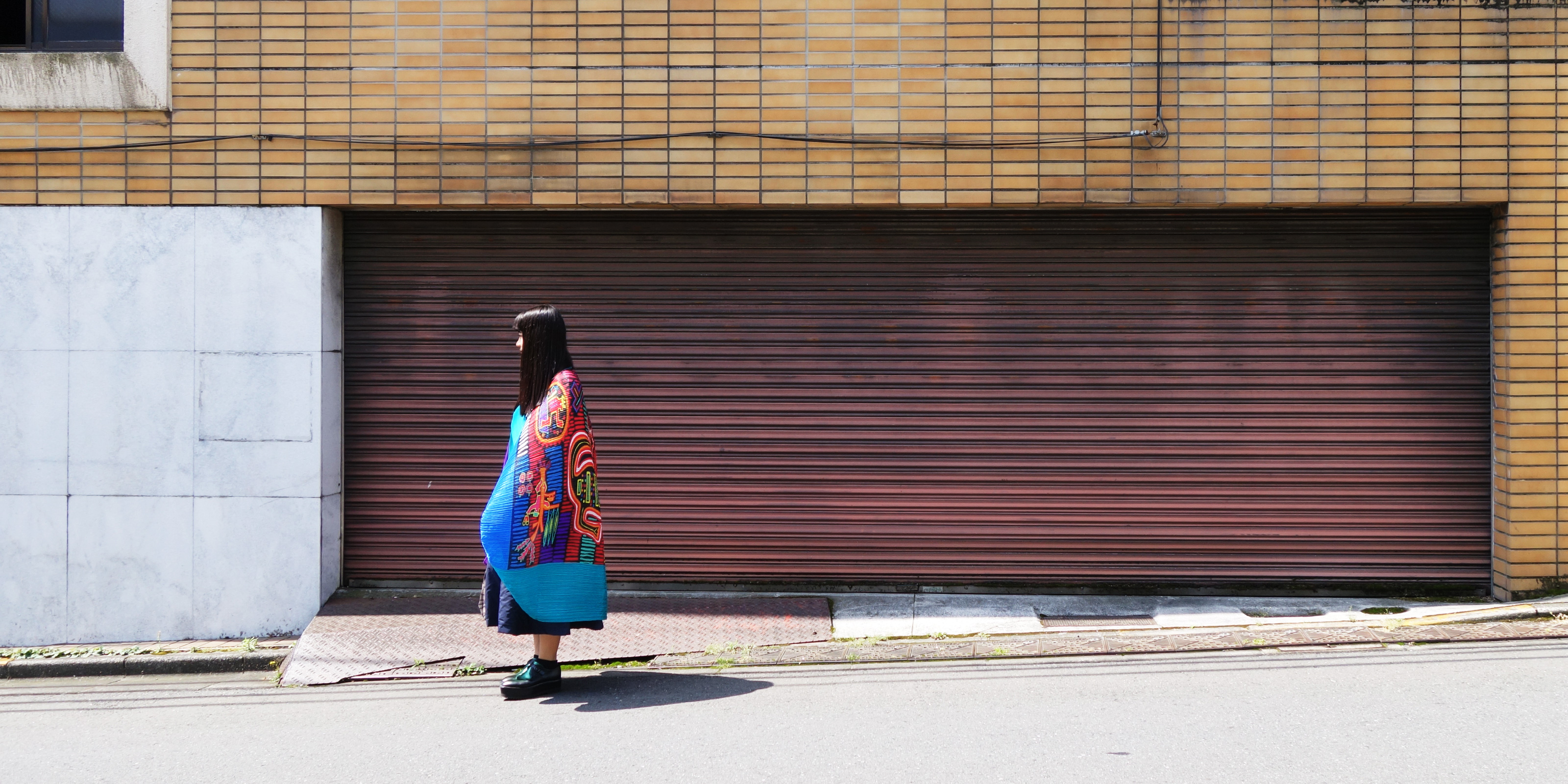 ---
Where Waseda is a melting pot of typical old and new Japanese architecture, Daikan-yama feels almost like a Western precinct with plastered brick and glass fascade, alongside the overall vibe of the area. There is very little Japanese food to be found here. Most establishments serve Western cuisines that the locals are very fond of such as pancakes, pasta, burgers and organic juices, and most recently a craft beer brewery that reminded me of American bistros. This is where many accessible luxury labels opened their flagship stores, such as APC and Jas M.B. Friends and families spend their weekends here brunching and sipping coffee brewed with the trendiest method (aeropress? french press? ugh I do not know my coffee sorry).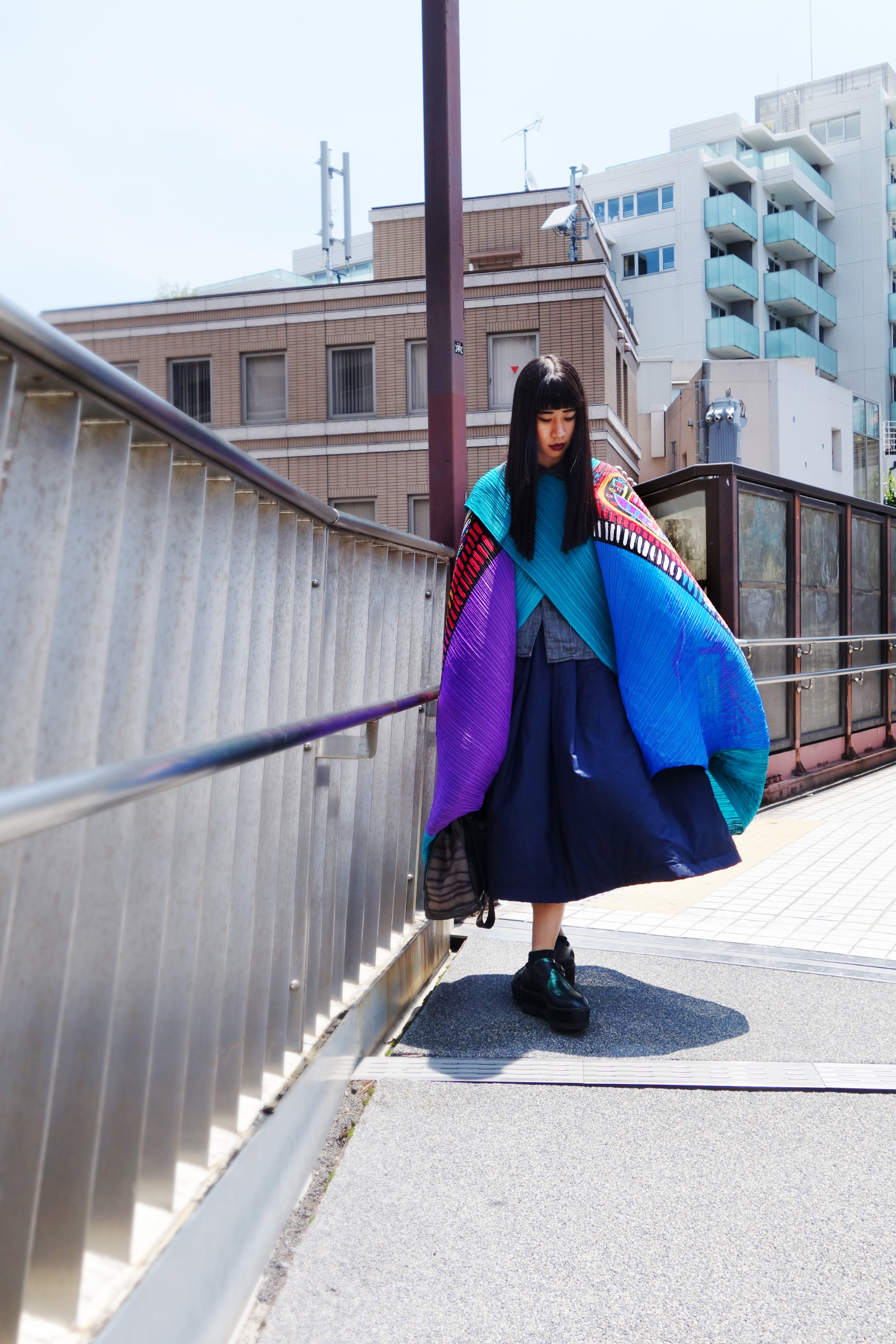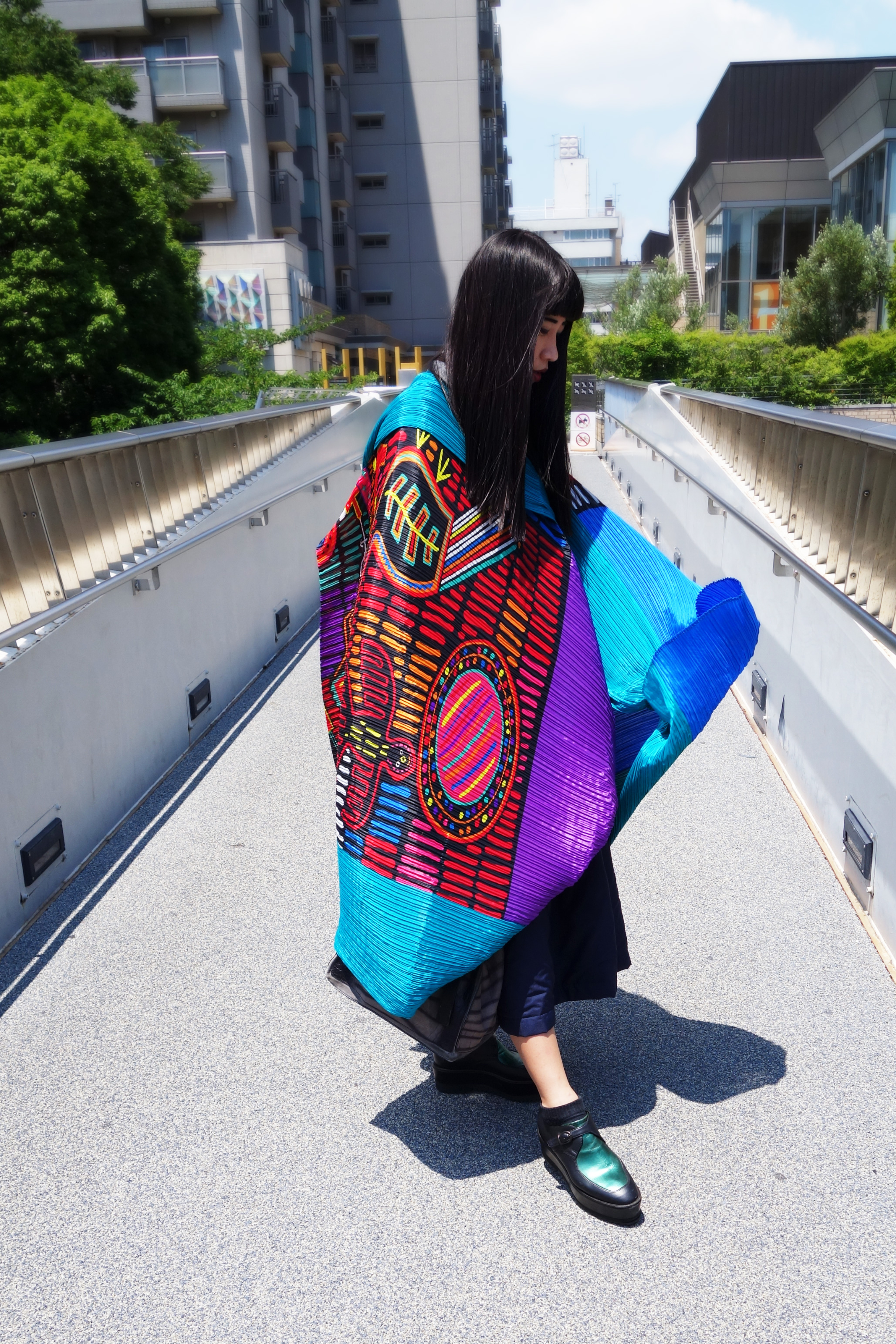 For fans of artisanal labels, this is THE place to find a big dollop of Poell, MA+, Layer-0 and the likes in the two sister stores called Lift Étage and Lift Ecru. While the section for women is somewhat limited compared to that of men's, their Guidi buys are adventurously diverse. Thigh high boots in four different leathers and colour ways, several odd-shaped heels (one I've fallen in love with but couldn't fit into), and the classic zip-up and lace-up ankle boots. If you are a fan of clothing that can stand and probably walk on their own à la Poell, I'd highly suggest looking into Deepthi and Taichi Murakami.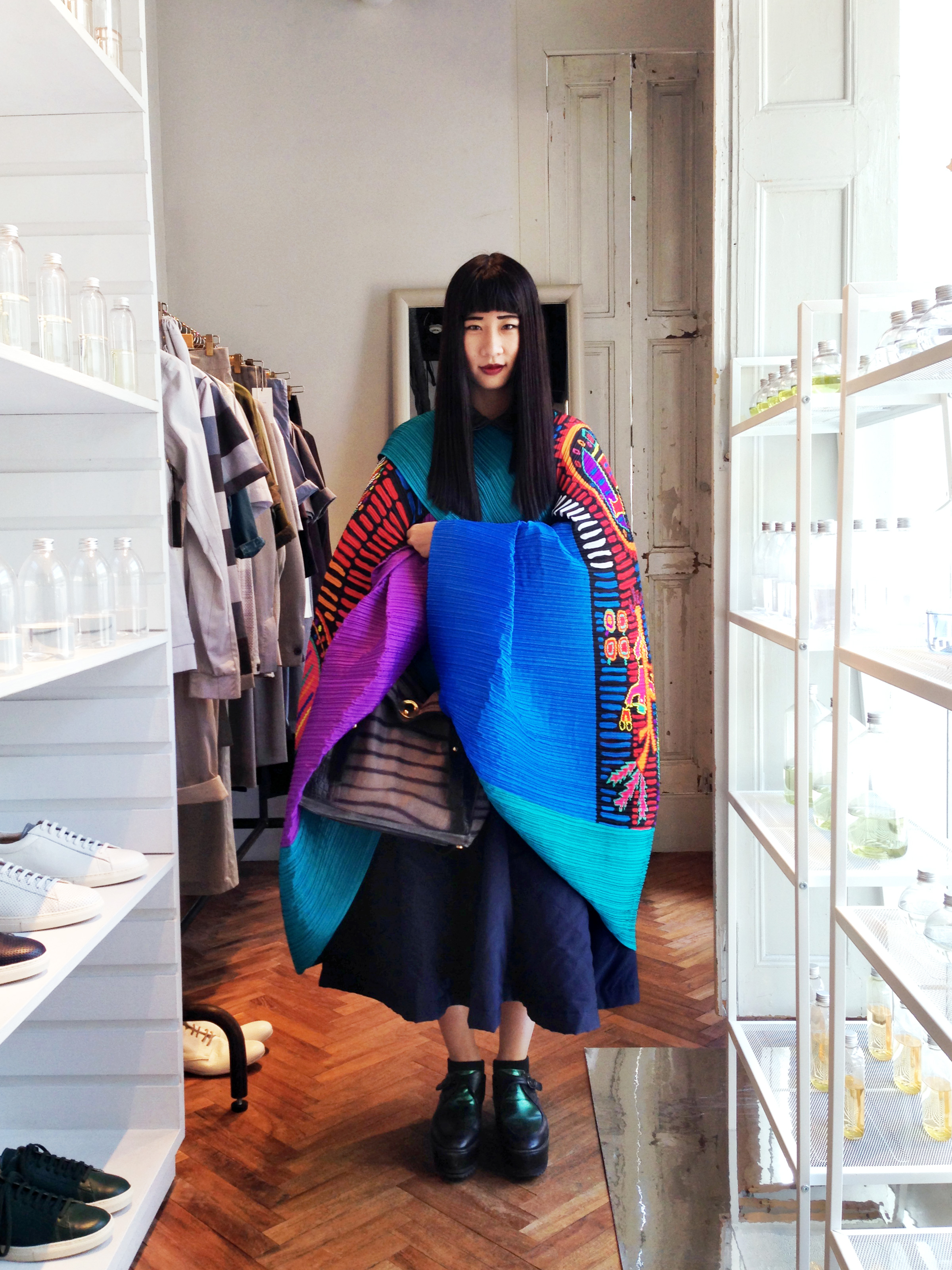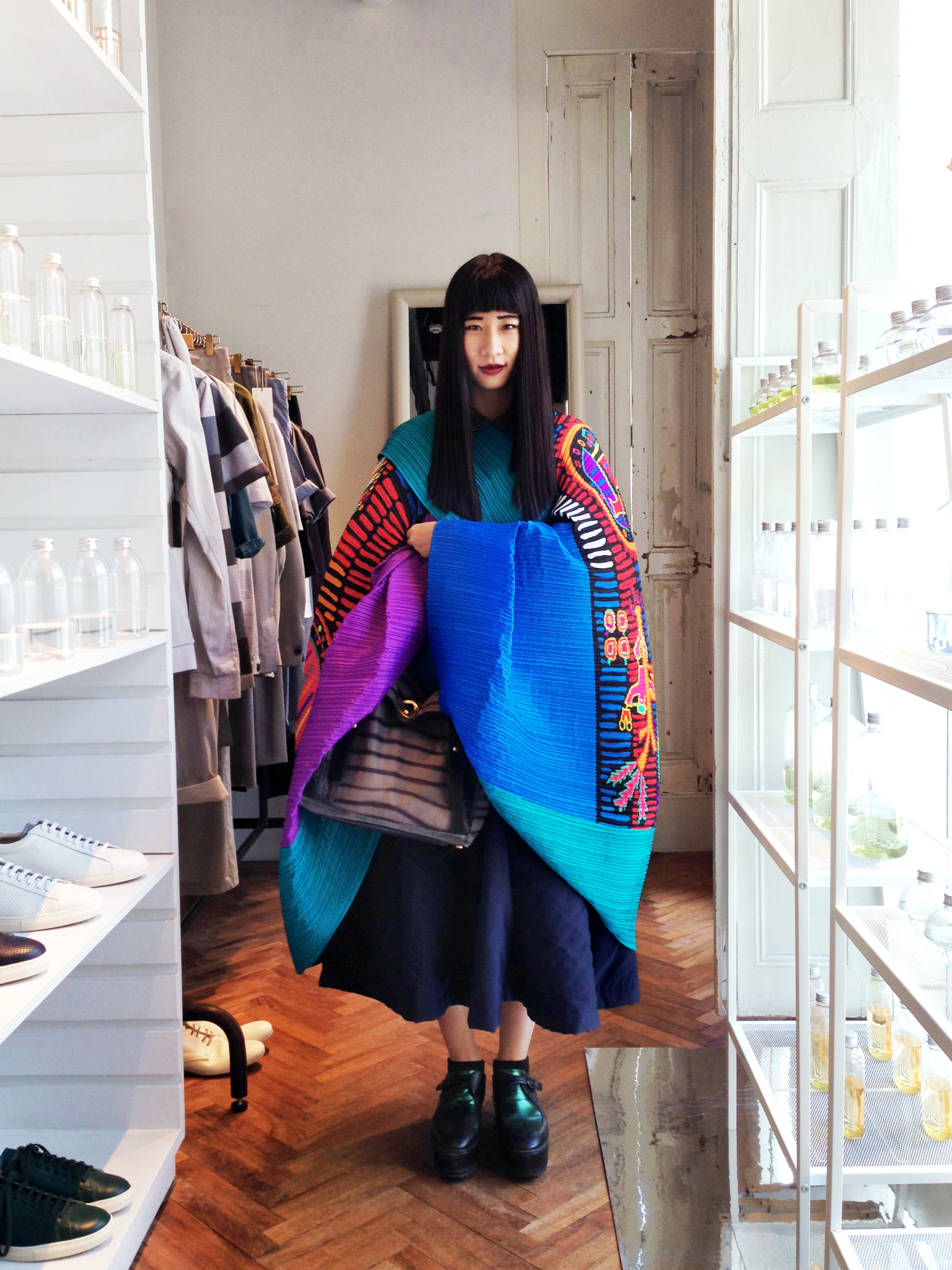 In Lift Ecru. Oddly enough they stock Stephan Schneider too.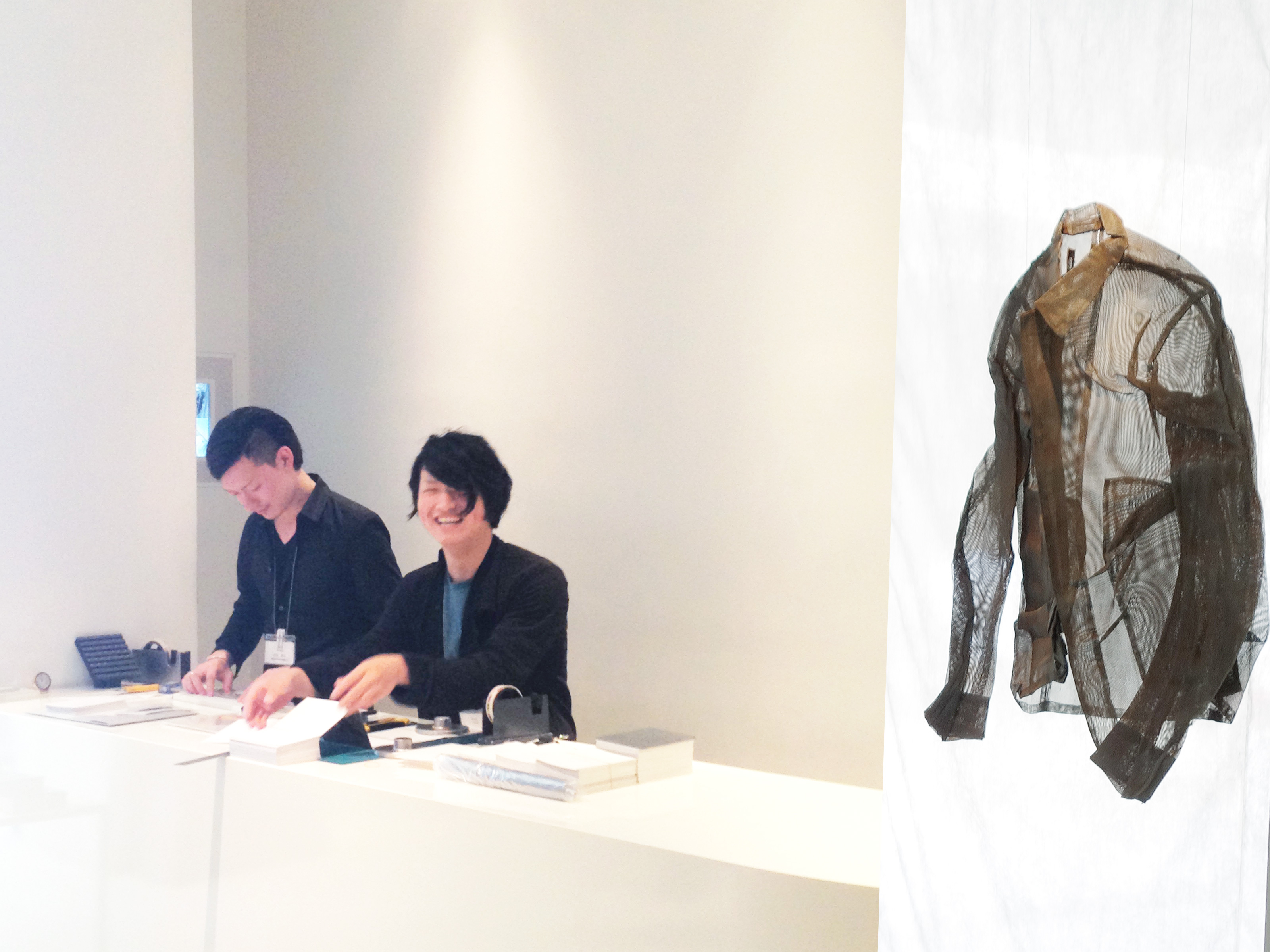 Left: Lift Étage staff; Right: Taichi Murakami
Fans of artisanal fragrance might like to know that Le Labo is situated a stone's throw away from the station, and five minutes away from the flagship Julius store. Speaking of Julius, I have never been much of a fan despite owning a couple of pieces. The runway styling is often overwrought and tedious. But when I saw these two in full Julius gear I may have changed my opinion quite a fair bit.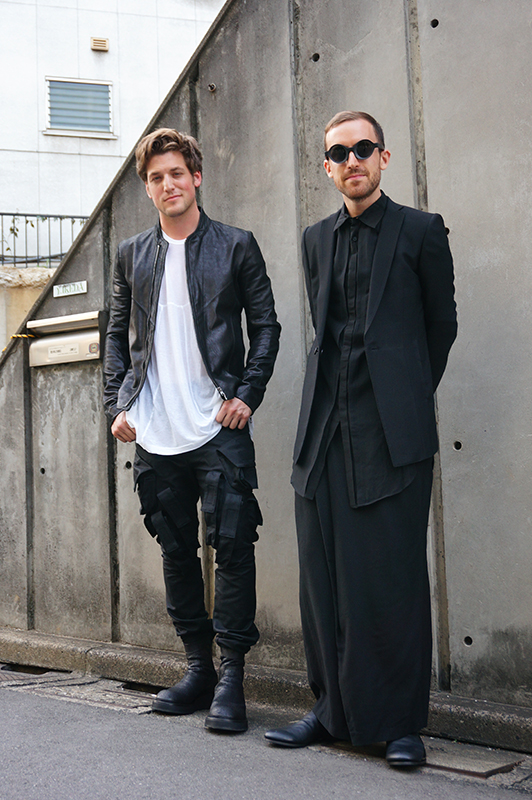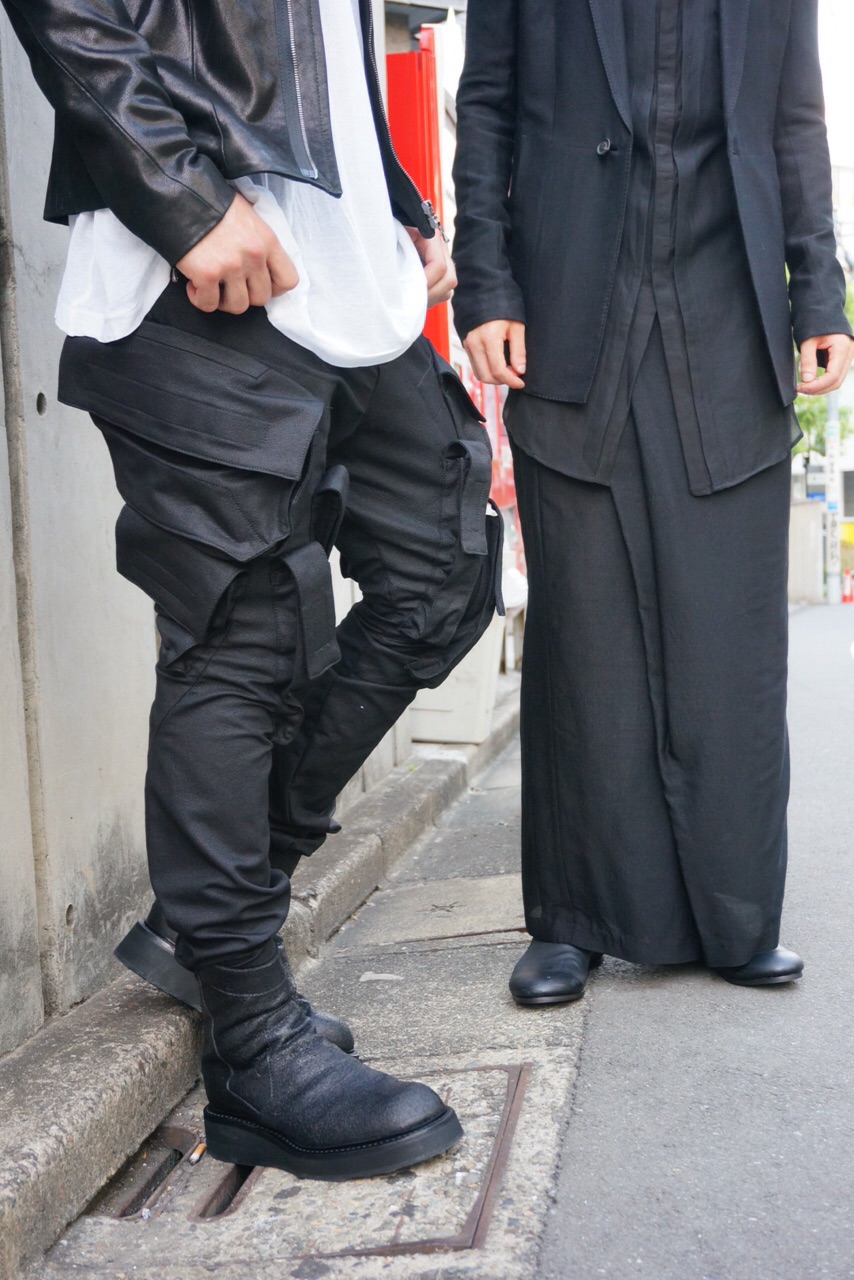 Photo courtesy of child_of_scorn
---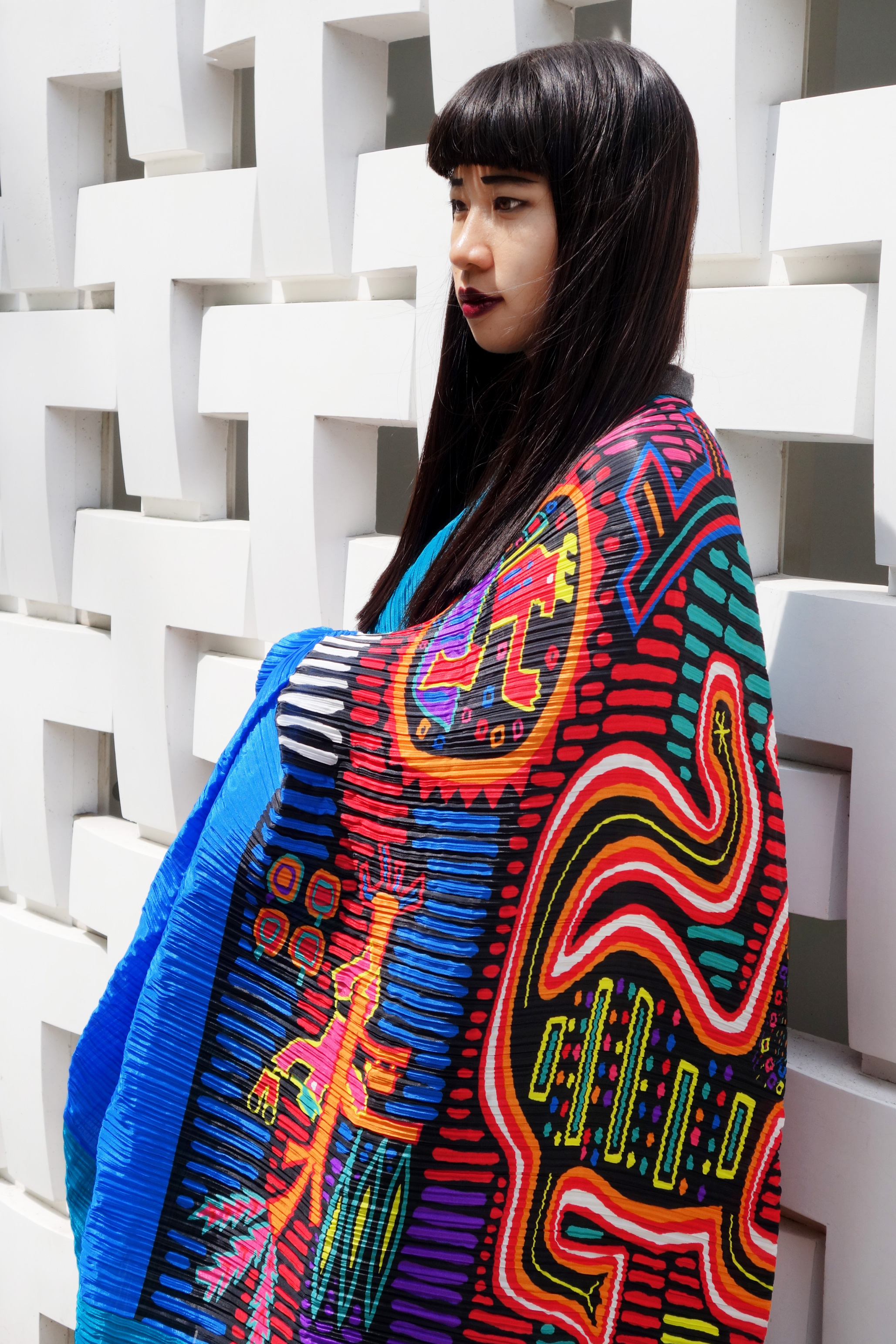 Daikan-yama is a testament of Japan's technical prowess to appropriate outside cultures and identities. It is difficult to give them flak for it because they are capable of reproducing those cultural products with a tremendous amount of respect for the craftsmanship, and often with higher expertise than the originators, ie. whiskey and Americana workwear. It is not uncommon for Japanese craftsman to hone their skills in the product's country of origin. That is not to say that there hasn't been instances of reappropriation with derogatory intent. However, when one is surrounded by beautiful creations one can't help but to appreciate the skilfulness in which the Japanese reinterprets other cultures.
Wearing: Issey Miyake Pleats Please shawl; Y's shirt; Comme des Garçons 'Comme Comme' skirt; Damir Doma boots; Yves Saint Laurent bag
Photos of me courtesy of miss_galism and a_zile