The first time I got wind of the H&M x MMM collaboration, I remembered feeling rather indignant. After all, how could an anti-consumerist institution such as Margiela agree to a blatant commercial exercise with the leader of fast fashion? The snob in me did not like the idea of having non-fans jumping on the Margiela hype like lemmings for a multitude of reasons, mostly because Margiela's works require a deeper commitment and appreciation than what most H&M's customer base usually gives to clothes. I was rather curious and intrigued to find out what this collaboration had to offer, but at the same time dismissed it as I thought it'd be another watered down version of the brand.
Then came the news that the capsule collection consisted of archival reproductions. Long story short, I found myself at H&M's door by 8AM.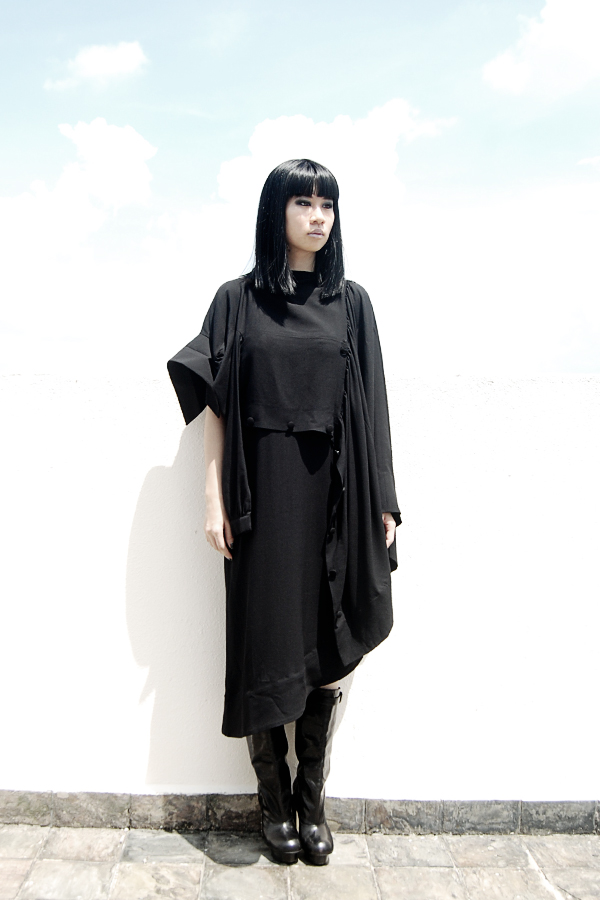 The overall impression I had of the collection was far better than what I had expected. Yes, there was some point when I thought better materials could have been chosen, but for a tenth of the price of the real deal, one just can't expect too much. I was floored by the effort they put into construction of the garments, the horizontal dress being the most interesting piece. It befuddled me for an entire 20 minutes, but as soon as I figured it out, I had one of those enlightened moments that made me realise why Margiela is still lauded as a visionary til today. Despite the number of Margiela books I have read or the recent pieces I have come across over the years, I never had the opportunity to properly comprehend the extent of his genius as his older archival pieces were extremely hard to come by. To be able to examine re-issues (albeit of lower quality ones) allowed me to have a deeper insight into the intelligence in which Margiela had designed his clothes.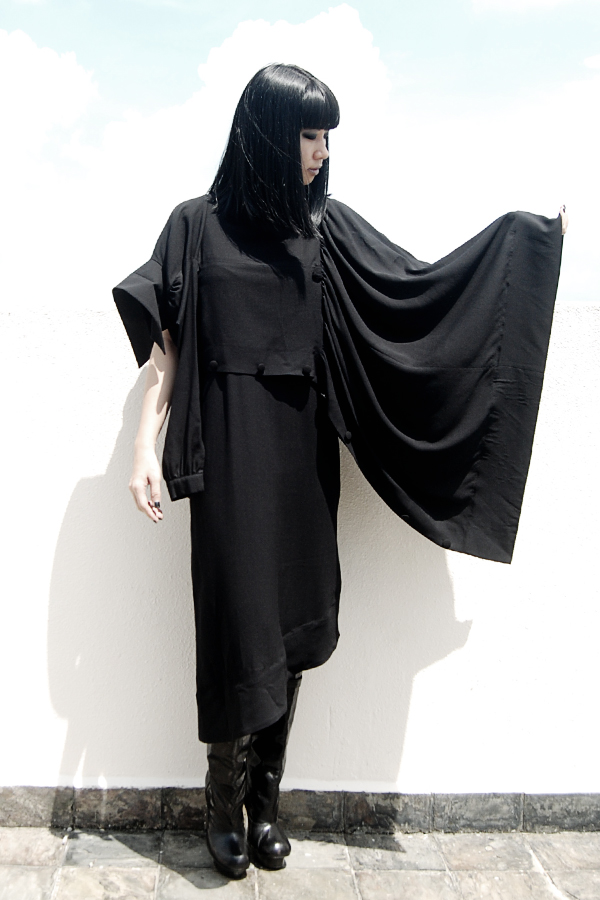 But like any good thing there is always a flip side. The irony in partaking in this commercial exercise was not lost on me. While the garments from the collaboration weren't made in H&M's contracted factories, indirectly I may still be supporting their unsustainable fast fashion business model.
What I truly disliked though, was the way H&M handled the marketing communications. It's one thing to bring a designer's works to the masses, it's another to scream about it in such a vulgar manner by holding a massive party and inviting a fanfare of celebrities and bloggers, most of whom I would safely assume have little appreciation for the Maison's works (also I did not care for the twins who hosted the live feed). It went completely against the very grain of Margiela's anti-publicity stance. And worst of all, it has been brought to light that the PR team has lifted another person's works for its initial campaign image. Yet, no major reports have been issued on the matter, and I wonder why that is. Mind you, H&M is no stranger to criticisms but this has matter seemed to have been swept under the rug.
At the end of the day, I questioned myself what the purpose of this collaboration is. If it had been about hype for H&M, well it did not seem to work out well because the sales number looked measly, and at the same time it's difficult to judge if Diesel's decision has successfully recruited new fans for the Maison. All I know is that I have gained a deeper appreciation of the man himself, and at the same time, mourn the loss of this reclusive design extraordinaire. May he one day decide to come back and join us plebes again.