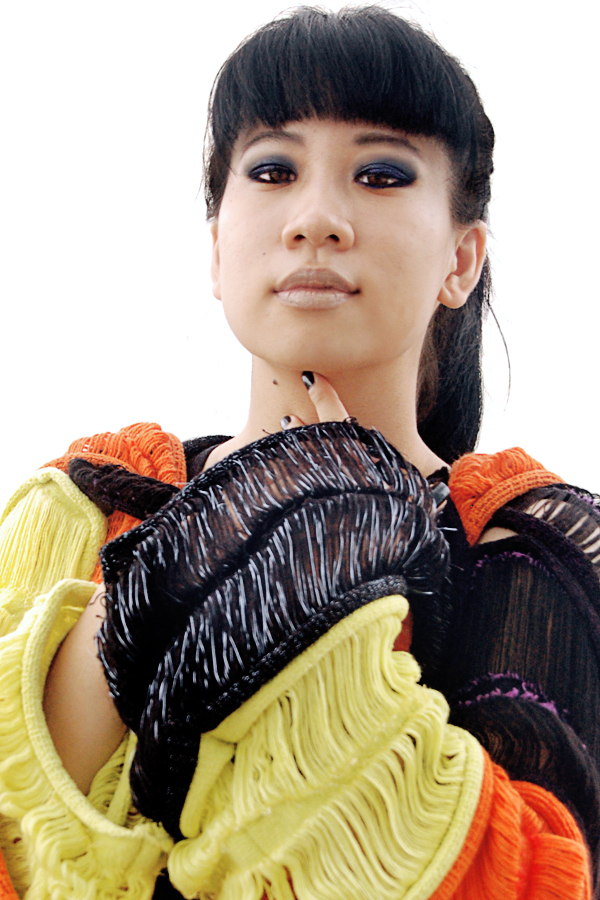 There are times when one can't possibly rely on familiar designers for drastic innovation because they have to appease their loyal fans with familiar offerings. Frankly it is not something I expect from my favourite folks because I love them for their respective visions and evolutions, hence I would not wish for them to change unless they want to do so. Aside from the risk of alienating long-time fans, there is also the abundance of labels on the runway who flip-flop around one theme to another, and I honestly think we do not need more of those. 
But once in a while, it is nice to find some new bloods in the industry. Yes, countless of graduates offer something new to the table every year, but to be able to translate their designs into commercially viable collections that do not carry astronomical price tags is probably almost as difficult as licking one's elbow. As much as I love being able to support independent designers, more often than not, I just can't afford their wares. That is, until all the stars align in the sky, and by that I mean the sales happened when this Martina Spetlova dress came back in stock.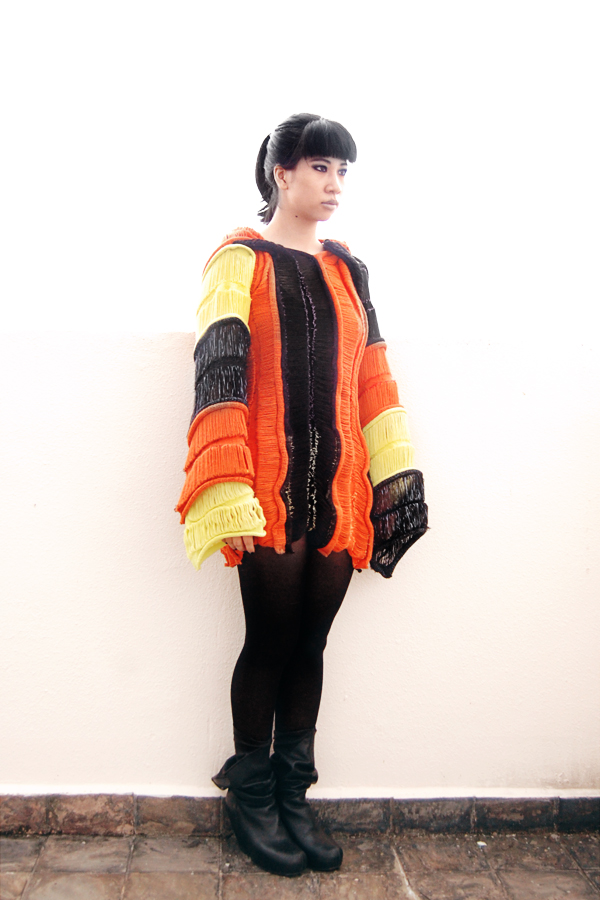 You know how online shopping can be rather unnerving and emotionally draining, especially when you start worrying about how the clothes will fit and look in real life? Well I must commend LN-CC on their accurate photographs and detailed measurements, not to mention the lightning quick shipping. Check out their
mid-season sale
(40% off Guidis, 70% off previous seasons) if you haven't.
On to the dress. In terms of technical construction, it is one of the most intricate pieces I have ever laid my hands on, and to the untrained person like me, I don't know how they yarns are held together in the rolled-up 'seams', and what is most intriguing is how the 'seams' are joined together. The wool is not scratchy, and it drapes like a heavy sweater. This is truly an artisanal piece as far as the term goes, delicate yet structured at the same time. Also it goes to show that 'artisanal' does not have to be drapey and black.
The designer,
Martina Spetlova
, has a very distinct aesthetic such that her use of geometric patterns is prevalent. Her works reminded me of
Issey Miyake
but with a different approach to technical construction.  Not only that, she belongs to a rare breed of designers who are environmentally aware while producing non-boring clothes at the same time. At this day and age it is still rather difficult to determine who actually bothers with the issue of sustainability (even high price points do not indicate ethical practices,
click here for more
). As someone who is guilty of buying a little bit too much, the least I can do is direct my attention to designers who try to make a difference. Unfortunately all her knit pieces from this collection are sold out on LN-CC, but you may contact her directly for private orders.
…aaaaand last but not least, here's a gratuitous picture of me doing the azn thing.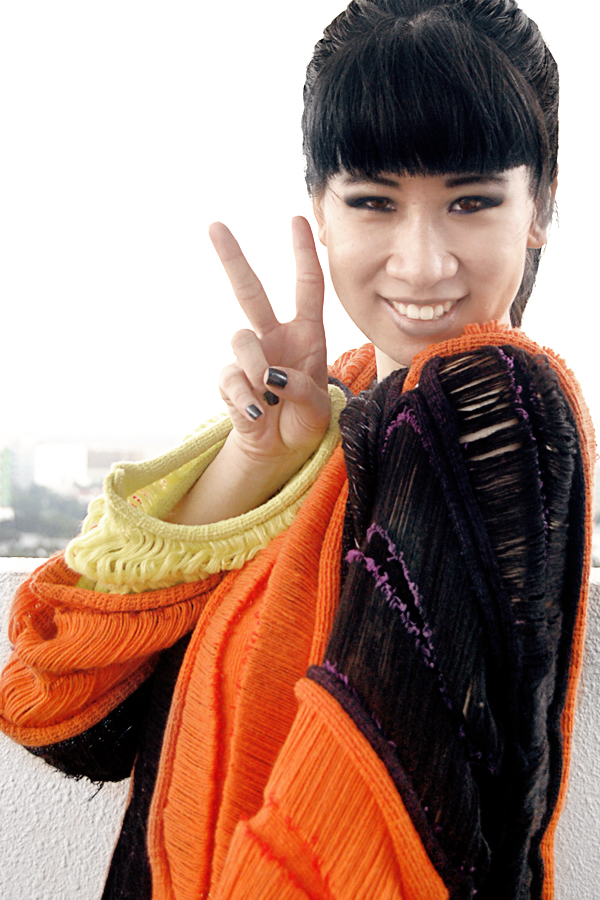 Sorry I'm not sorry for this disturbing photo. A girl gotta have some fun once in a while.