It has been sometime since I get excited over a pair of shoes because the usual suspects have been fairly disappointing lately. Oftentimes I wonder if Pierre Hardy still designs for the House of Balenciaga, and if that is still the case, an explanation for his sub-par performance is due. Old-time favourite Nicholas Kirkwood's beacon has been shining rather dull the past few seasons, preferring to rehash his old designs while churning out more mediocre, safe bets. One can scarcely find designers who are willing to push the boundaries. More likely than not, it is a reflection of the crisis we are still trying to wade through. Europe's still in shambles, US coffers empty. The end result? Avant-garde shoe designers have to resort to following the footsteps of certain Giuseppe, Jimmy and Christian to stay afloat.
But thank goodness for us ridiculous-shoes lovers, Anastasia Radevich returns with a new collection. I'm pretty sure we'd remember her fibre optics, lit-up shoes very well, but if you need help recapping, here's an interview I did with the said lady about her previous collections.
The Lost Civilisation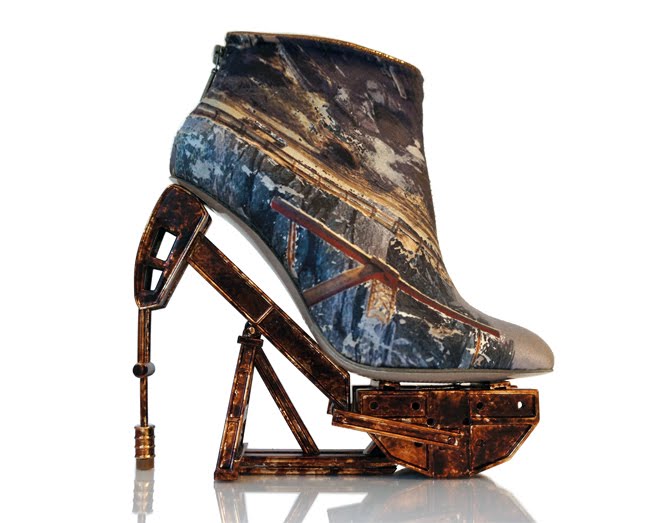 I love it when there's a strong narrative behind a shoe collection. As you can see from just that one model above (a favourite of mine by far, don't give a hoot about wearability), words such as
apocalyptic, rustic, decay
and
ruins
come to mind. The printed images are in fact taken from tar sand mines in Alberta, Canada. Behind these amazing artworks is a tale of mankind's self-destruction and the erosion of Mother Earth. How ironic that tragedies such as this can produce hauntingly beautiful images.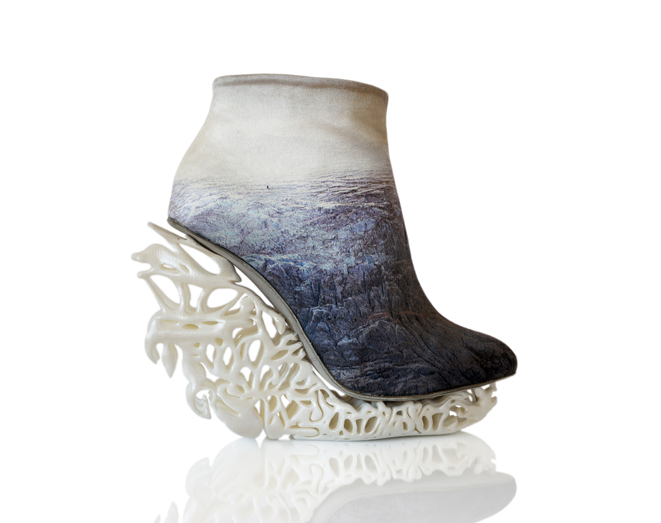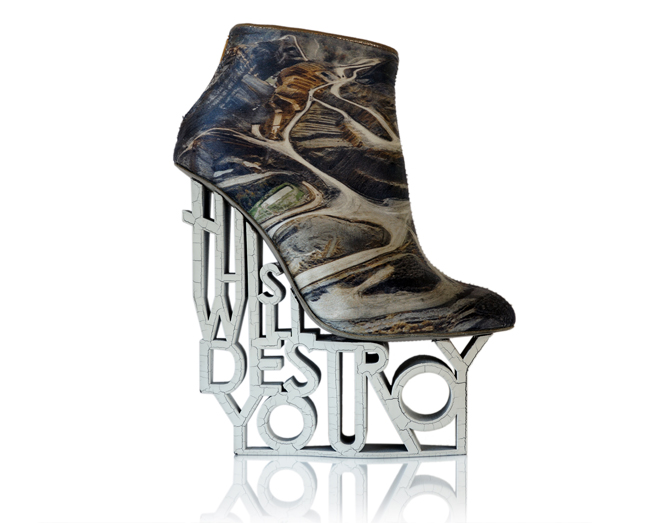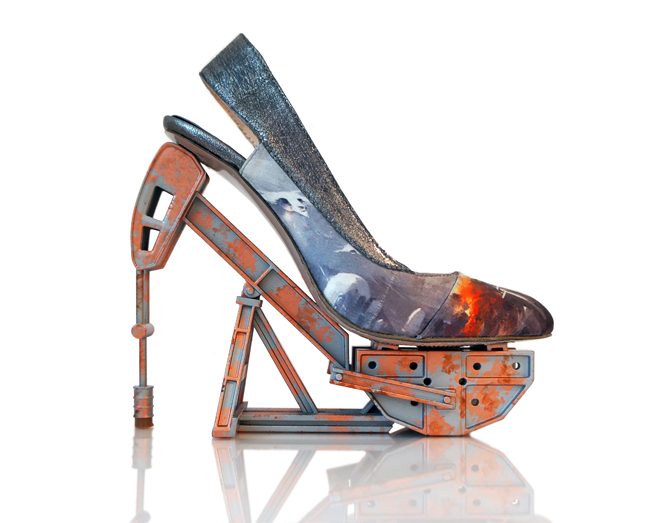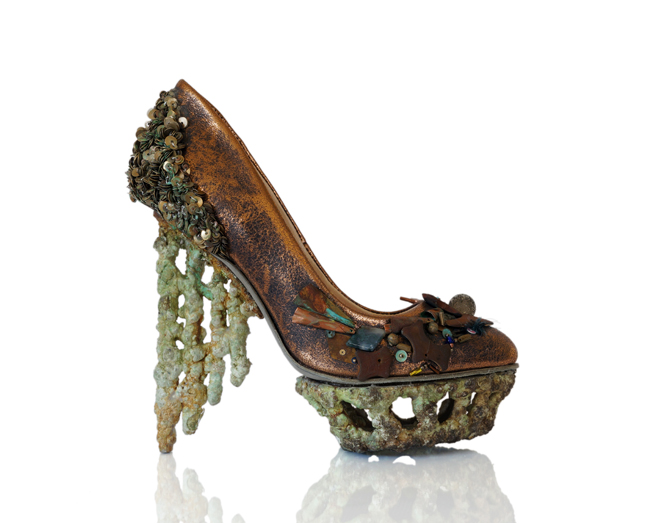 Apparently this one took 95 hours to make. Whew!

I'm ever so glad shoemakers like Ms. Radevich is still going strong. It's times like these that independent designers can shine above celebrity designers, not being dictated by certain Monsieur Arnault or his other suited counterparts.
Should anyone of you kind readers feel compelled to own a pair of these beauties, I believe you can custom order them from Anastasia herself. Be prepared to forgo your lunches and dinners though. Her previous shoes cost about a thousand dollars and I'll be darned if these ones have a lower price tag.