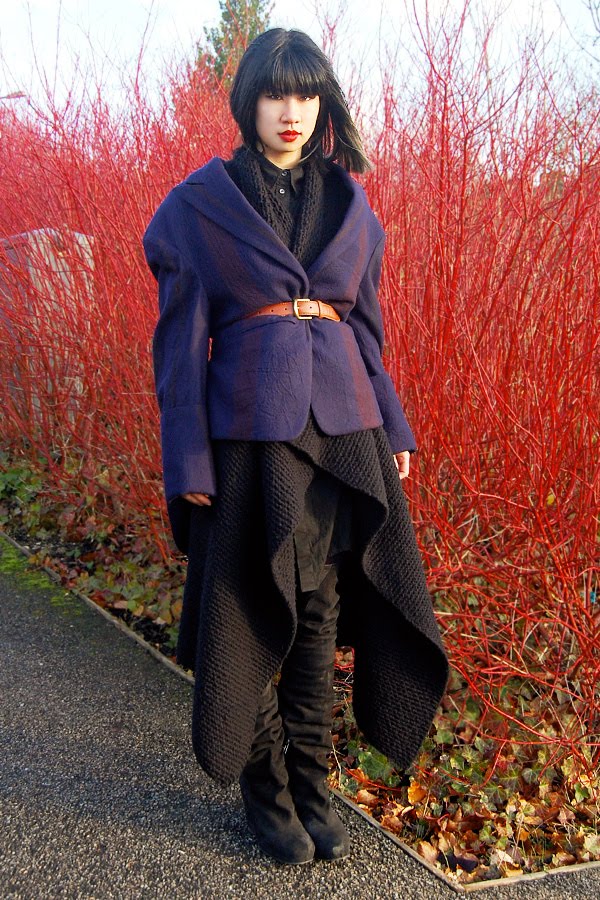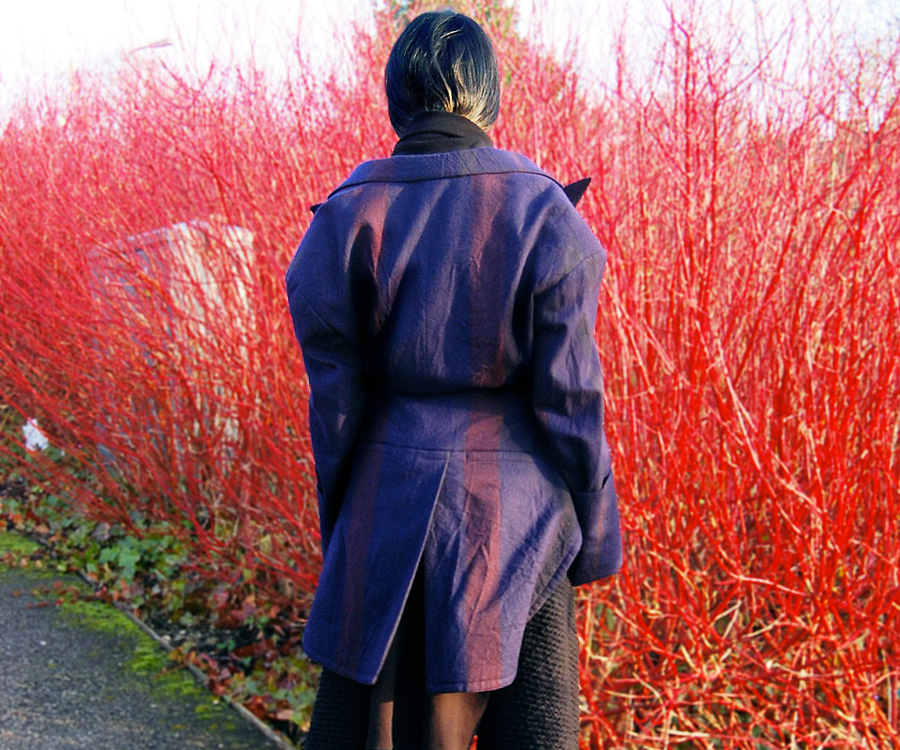 .
Tuxedo coat – Yohji Yamamoto; Knit cardigan – Rick Owens; Shirt – Ann Sofie Back; Boots – Rick Owens
This is my very first piece of Yohji Yamamoto, from his F/W 2006 collection which you can find
here
. I can honestly say that as someone who loves structured garments, I haven't been able to appreciate Yohji's aesthetics properly, but this particular collection was mind-blowing, partly due to the strong focus on outwerwear. Indeed sometimes I still find many collections from Yohji, Junya Watanabe and CDG mildly amusing, and in more extreme cases, beyond my comprehension. But I'm slowly discovering certain individual pieces that I can incorporate into my wardrobe. Having seen the pieces up close also helped to heighten my appreciation for said Japanese designers, from the craftsmanship and fabric quality to the ideas that fuelled the collections.