Every friggin' season, I wait with bated breath for style.com's accessory report, and for each and every one of them I waste almost two hours scouring through hordes after hordes of boring shoes/bags/whathaveyous. But every now again, I get a glimpse of hope, of a potential, and I don't mean just the very best, because the worst-looking shoes are the best ones to talk about.
For example, take a good, long look at this: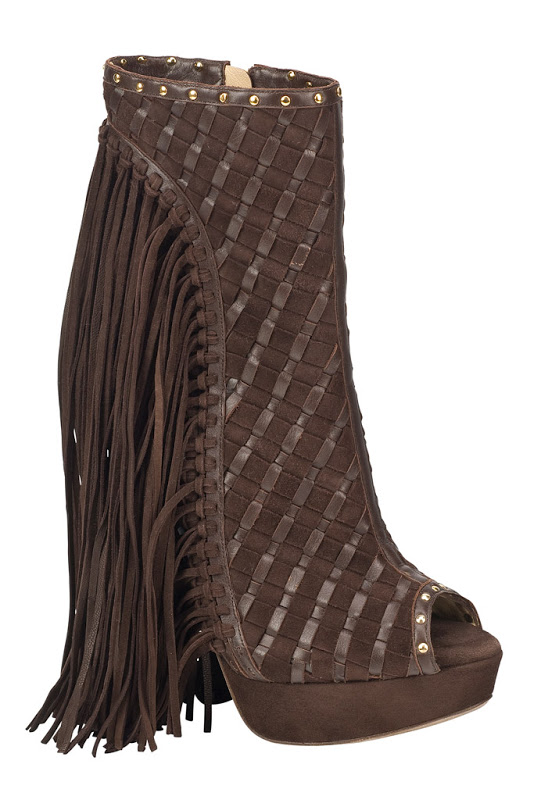 On one hand, I can't dismiss it as a poorly-made shoe. The shape of the stiletto and the woven texture requires a good amount of craftsmanship, but I think the designer behind this particular Jimmy Choo didn't quite know what to do with the excess leather. So while swivelling around in his/her comfy office chair, lo and behold he/she spotted a mop left by the janitor in the corner just in case someone spills Starbucks. And so a $800 pair of mop-shoes is born. Not only does it elongate your legs, it doubles as a duster too. Dual functionality is indeed a good way to stretch your dollar in this shaky financial climate.
Christian Louboutin
Mr Louboutin knows he's the stiletto superstar, sitting atop the mountain of gold given by his die-hard fans in return for his red-soled, back-breaking shoes. But a man can get bored creating the same classy shoes over and over, so what does one do when that happens? Why create sasquatch shoes of course. Meanwhile, the shoe on the right looks like a very expensive pair of Vegas dancer/streetwalker shoes. It should come with a warning that says: "To be used only from your door to the car, and from the car to the restaurant", or Mr. Louboutin risks being sued of causing broken ankles. I'm not sure whether he's trying to test how loyal (ie. blinded) his fans are, or if he's just having a bit of fun. I have a strong feeling one of them Kardashians will be sporting it soon.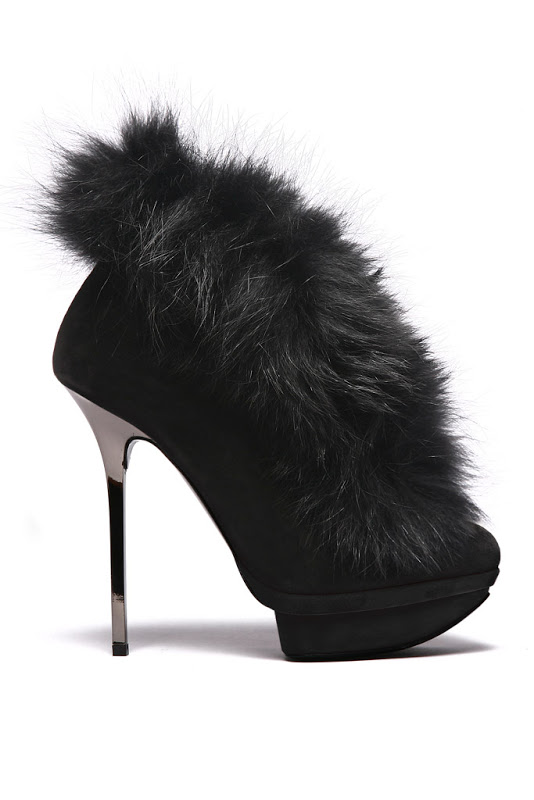 Left: Fendi | Right: Diego Dolcini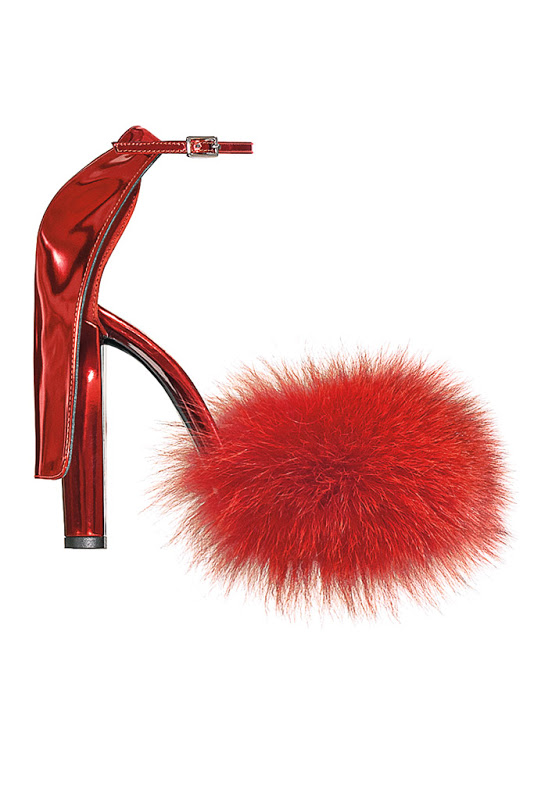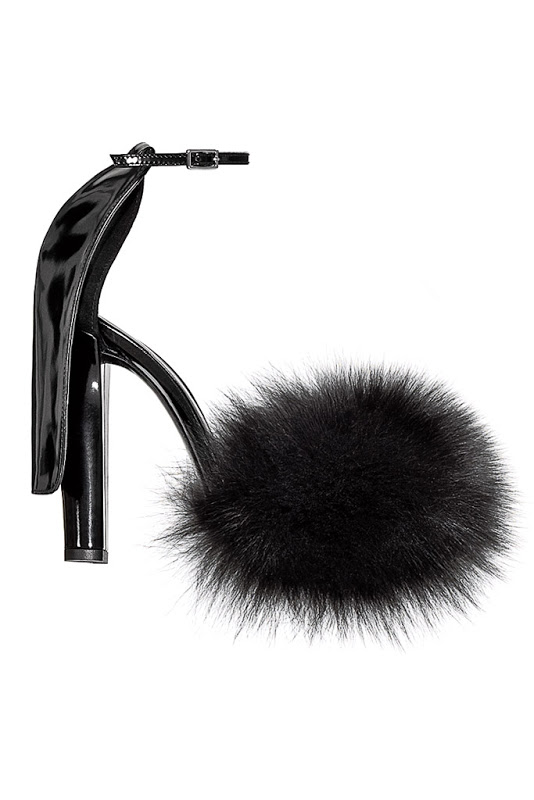 Alexander Wang
I'm not sure why there is so much fixation on fur-trimmed heels the past few seasons. It makes me wonder if there really are that many women who are sustaining the demand for this particular trend. Russian and Chinese heiresses certainly came to mind. While Alexander Wang's versions are inspired by vintage mules, albeit impractical for freezing weather, the Fendi and Diego Dolcini resemble dead chinchillas glued on the feet.
Fortunately, there is a glimmer of hope within this downward spiral in the form of a new trend:
Superhero Skyscrapers
Aperlai
Left: Diego Dolcini
|
Right: Raphael Young
As you can see, the common characteristics of those shoes are geometric, architectural lines and colour-blocking. It felt like what Pierre Hardy used to do, and needless to say Balenciaga, and these shoes are filling the void left after the former adopts a more feminine direction. Wonder Woman would have approved of them.
New Silhouette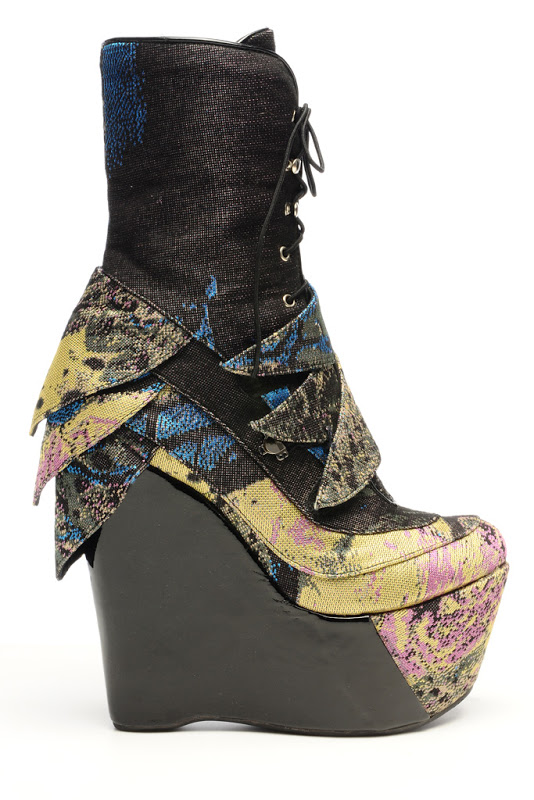 Jen Kao
Left: Nicholas Kirkwood | Right: Marni
On the other end of the spectrum, many designers haven't really received the memo yet, in fact they seem to be trying to outdo each other, so we can expect to see more of bloggers' favourite super chunky platforms. Speaking of super chunky platforms, am I the only one who's sick of seeing
Jeffrey Campbell's Lita
boots on every other blog?
My Favourites

Jerome Rousseau
I love leopard/cheetah/tiger print calfhair, despite the fact that I've been told they're rather WAG-wannabe. Meow!
Jil Sander
My favourite out of the whole lot of 2098 shoes on style.com would be the robotic Jil Sander wedge, alongside the accordion boots from Rick Owens. It's minimalism gone badass, nuff' said.