So here it is – my Scotland trip summed up in a few pictures, and some words, rather like a half-assed photo essay, with quality that will not impress my lecturers back in design school. But for all you who has never been to Scotland, or are planning to, I say you musn't hesitate any longer. Edinburgh is like the birthplace of medieval history, and Glasgow is its younger, hip brother who loves to dress up and play.
I'll start with Glasgow. This is the main shopping district. The pedestrian area is flanked by buildings that house all your favourite high street shops, much like Oxford Street.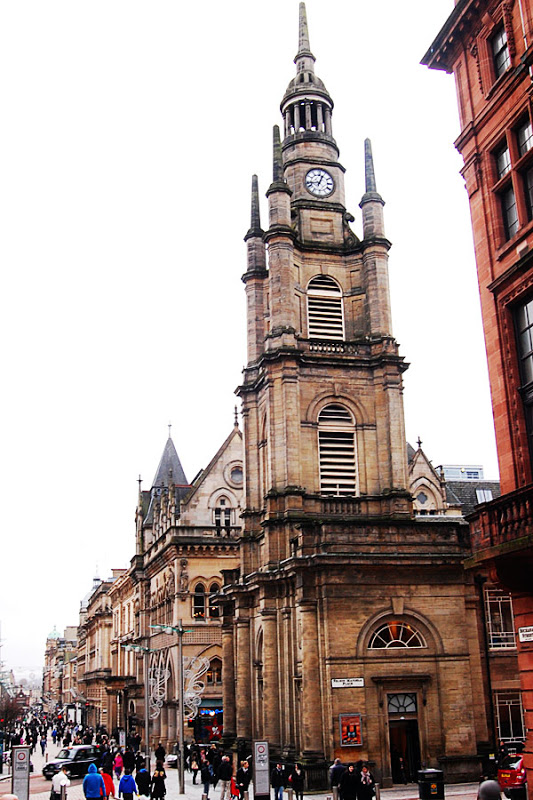 Urban Outfitters got hold of this building, with Subway and American Apparel next to it: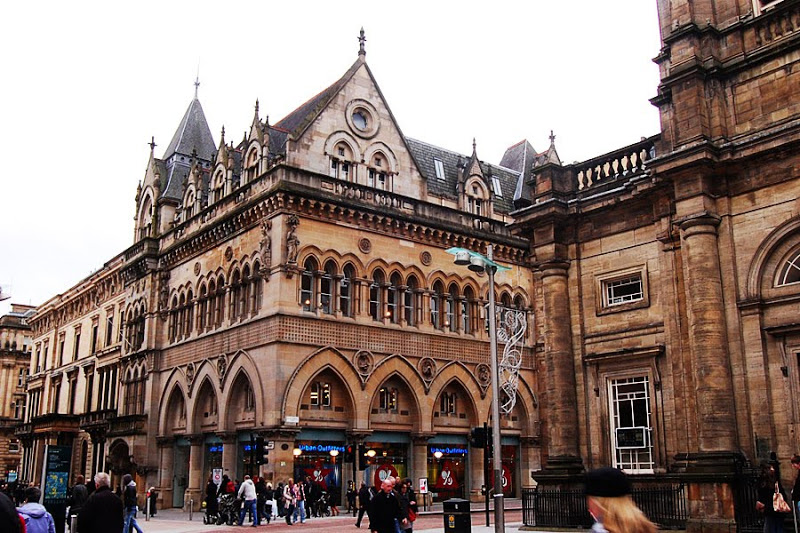 I don't know about you but I adore the bagpipes. These men in kilts were performing what seems to be some kind of Scottish folk music, which has become one of my favourites. I wanted to buy their CD and I had no loose change with me. By the time we got back with some cash they were gone :(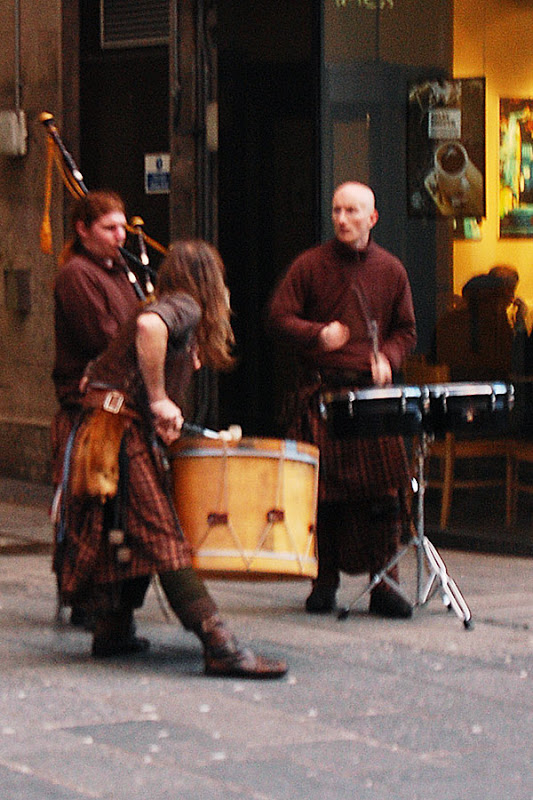 This seemed to be Glasgow's posh West End residential area. It's right behind an artsy street that houses most of the vintage stores.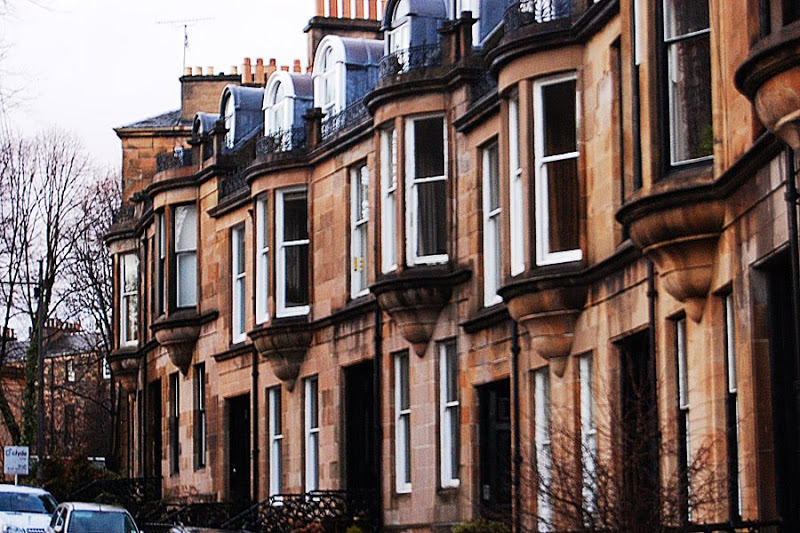 Getting street-styled while lugging our op-shop hauls
Glasgow in the evening, at 5pm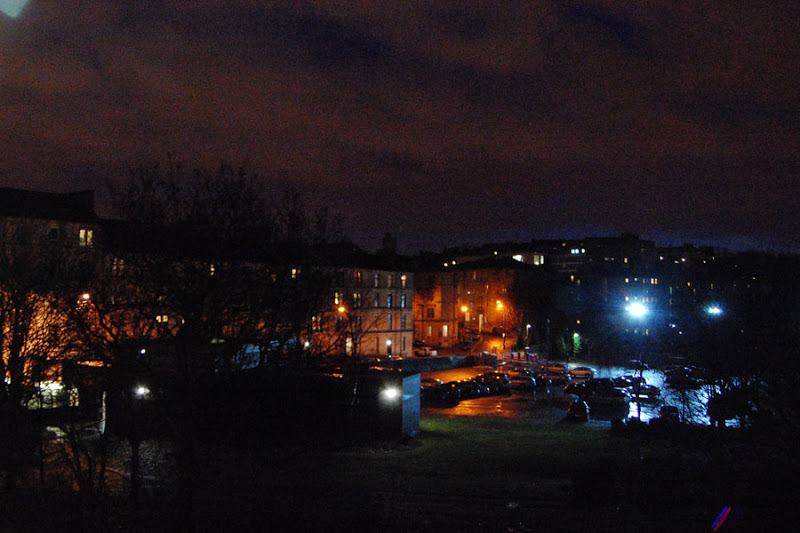 We made a day trip to Edinburgh, which turned out to be inadequate because there's just so much to see! Plus most of the shops were shut by five.
This picture sums up what I think of Edinburgh. It is a melting pot of history and modern civilisation. I find much inspiration in history itself so Edinburgh is like a playground to me, with every corner hiding another beautiful architecture that is waiting to be discovered. It is truly a remarkable city. And if you like vintage shopping, you can find a shop called Armstrong's that is filled with the most precious treasure.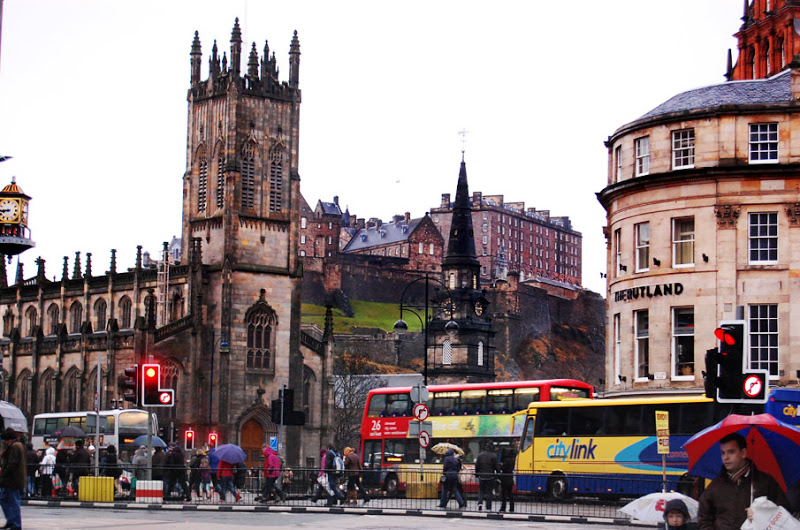 Edinburgh's commercial district, and my favourite picture too.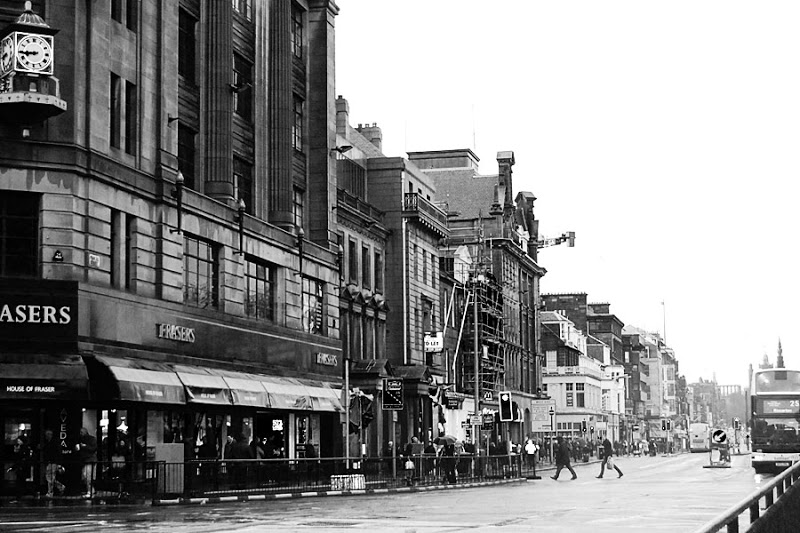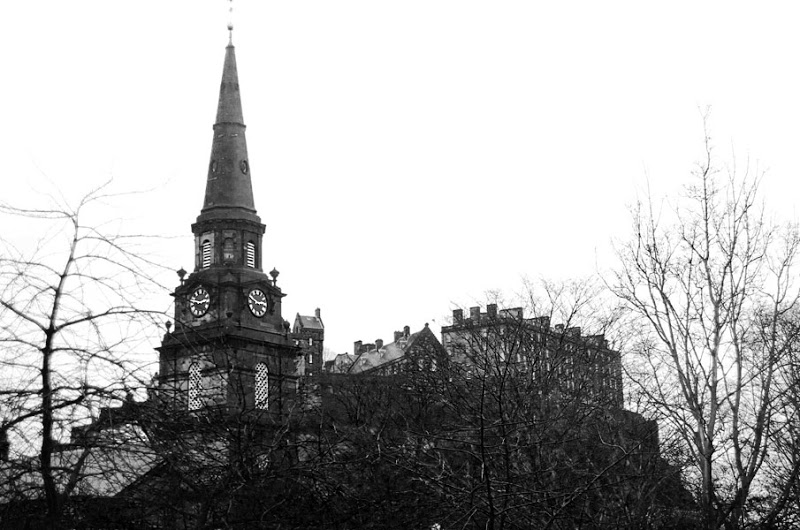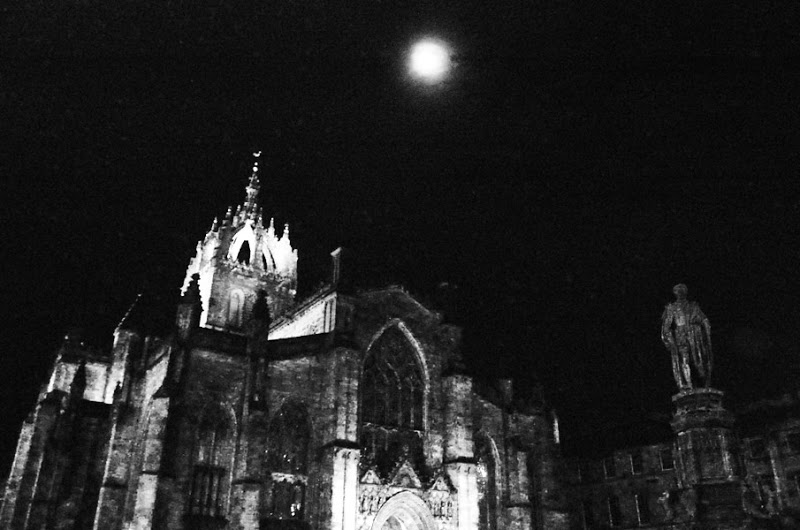 The castle gleaming like a jewel in the night sky