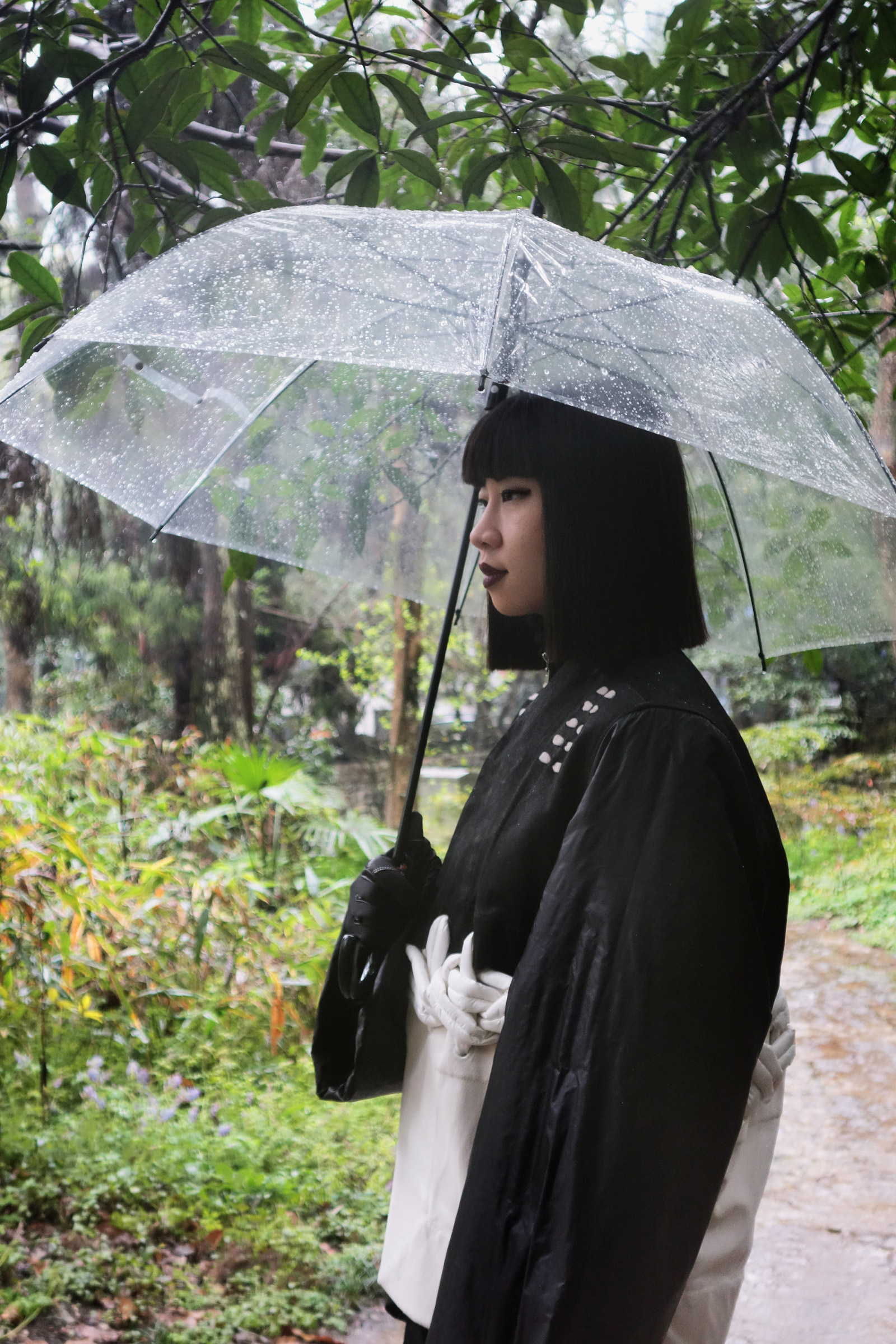 On the bright blue sky over the lush greenery that is Shanghai's Zhongshan Park, a crescent moon rose over the horizon in the middle of the day. Children ran across the field while every third person with a cell phone was taking selfies. The world doesn't exist if it's not recorded in pixels.
A young man in t-shirt and shorts walked over to interrupt my reading. He didn't heed my pretention that I couldn't speak Mandarin - I do, at least enough to rent a flat and open a bank account, not enough to hold a political conversation - and proceeded to speak in broken English. My biased predisposition took over but not enough to stop him from demonstrating a magic trick. With a few sprays and a wet cloth, he showed me how he turned his dirty soles squeaky clean. I was impressed. Terribly impressed. Buy one get one free, he said, after which he took out his pen, gave a quick scribble on his shirt, then did the same thing again with the magical spray. What is this sorcery?!, I thought to myself as I tried not to stare in wide-eyed wonder.
Buy one get one free
How much?
One, two, three, four, five, six, seven, eighty renminbi
How can I pay?
Wechat, Alipay, or money
I took out my phone and paid him electronically by scanning his Alipay QR code. For the price of twelve American dollars I cannot refuse these magical potions. I was already drooling at the thoughts of finally having stain-free white shirts and whitening my geobasket soles. He sat for a little longer to ask me where I was from - Indonesia, I answered - while he told me he was from Hubei. Do you know where it is? I shook my head. He proceeded to enrich my knowledge of China's geography. An affable lad. I wished him the best of luck before he went off, searching for the next customer. Throughout the entire interaction I was feeling terribly ashamed of my earlier dismissive discrimination. It highlighted my hyper-vigilant attitude that I have adopted to strangers - useful in some situations, yet potentially cynical and unkind. How does one find a balance?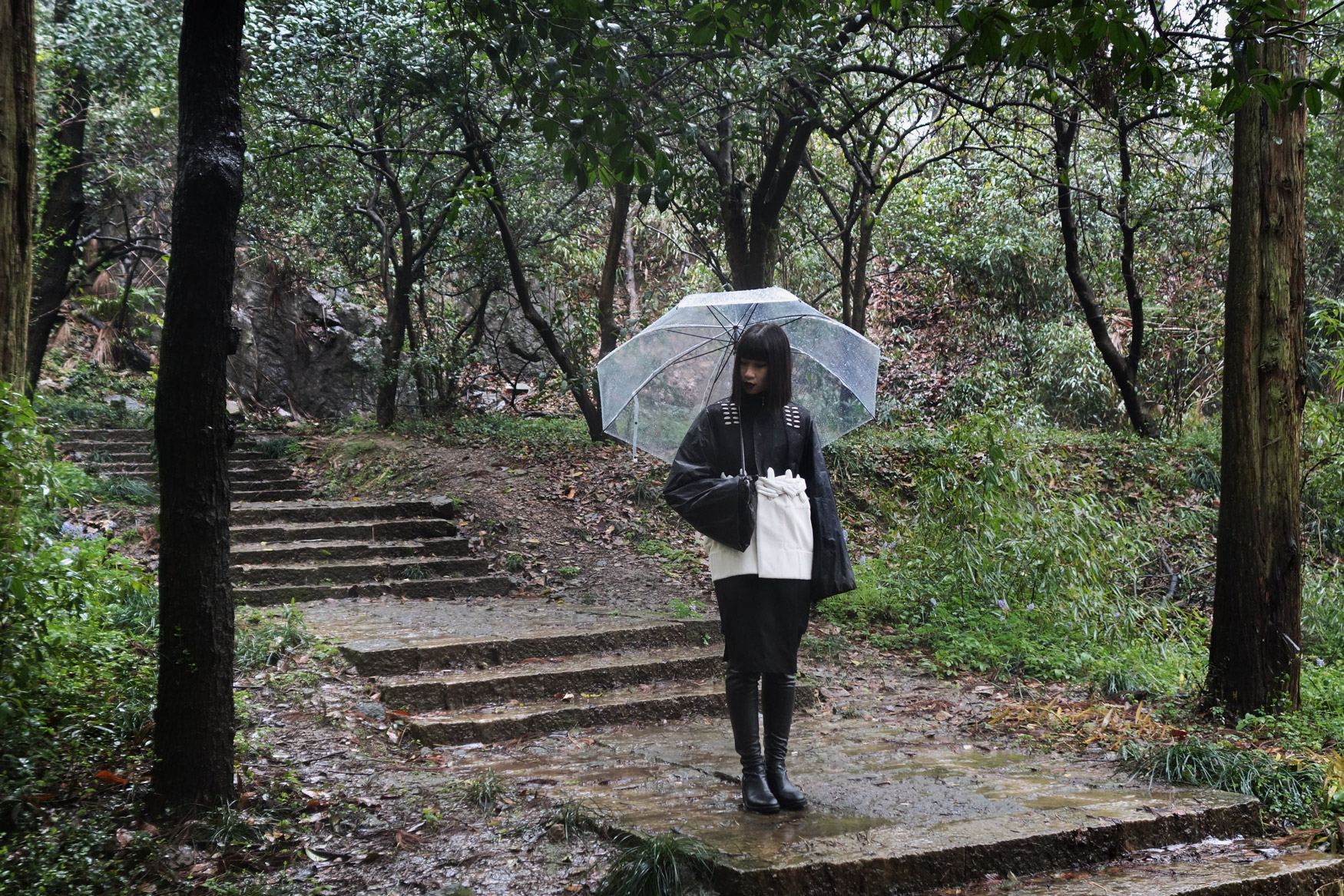 Wearing Rick Owens coat and shorts; Ann Demeulemeester boots, now available here
---
These images were taken on my birthday when I took a trip to my favourite place in China - Hangzhou's West Lake - that doubled as a short breather from my daily work in the overwhelming city of Shanghai. Though it may be one of the most touristy spots in the country, there are pockets of quiet reserves one can escape to. I had picked out an inn halfway up the Longjing tea plantation - a short distance away from the lake itself - because it had a balcony overlooking the hills. Every morning I sat on the metal chair accompanied by a steaming mug of coffee, and dived into a book and pen and paper as the sun rose to warm up the cool spring air.
---
Almost three months later I'm writing this on my couch before I get on with the day's work. Orders to fulfil, books to keep, images to edit. My photographs are often not related to the texts. They could be taken months beforehand because it's far easier to wear nice clothes than do a decent piece of writing.