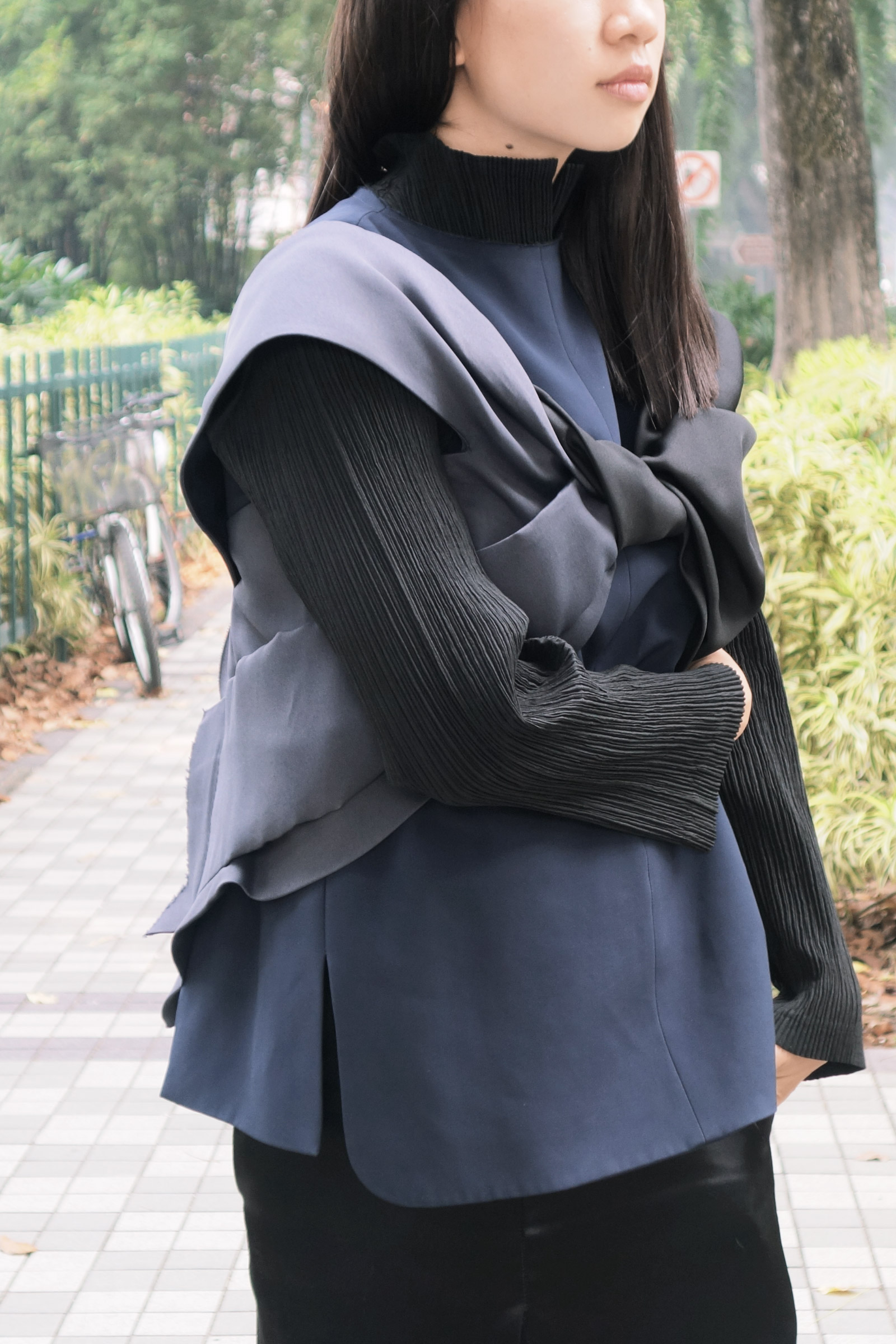 Wearing: Céline dress; Issey Miyake dress; Jil Sander shoes
Are the days of Céline over? We don't seem to be excited over Pheobe Philo anymore. I remembered the days when Fashion was obsessed with stark Minimalism. All white everything! Absence of details! Desaturation! The uniform of the day was a big camel coat with Adidas stan smiths. I too, was swayed by Philo's magic. I loved her play with proportions and juxtapositions of mismatched colours. Fast forward to today, the new hot name is Demna. Love him or hate him, his influence is rather visible on the streets of Paris to Beijing. Bold graphic prints, oversized jackets, strong emphasis on reworked utilitarian and vintage clothing. I may not be a fan of Vetements anymore, but his first season of Balenciaga is something I'm looking forward to seeing in person.
At the end of the day, I'm reminded that no matter how obsessed we are about something, we will never stick to it forever. Something else is bound to capture our attention, regardless of whether the new is better than the old.