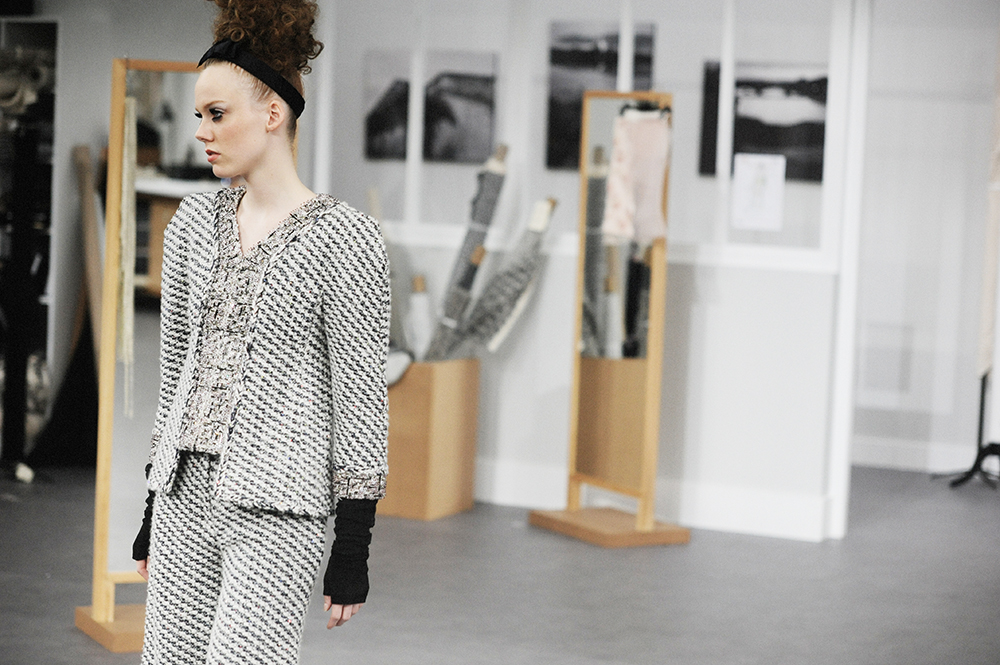 PARIS, France — Olga Neshivayetska, the wife of an oil oligarch who declined to be named, was sitting at the front row of Chanel when she had to fight the urge to cry. Despite her best efforts, tears trickled down her face - thanks to waterproof makeup her contoured cheeks still remained pristine - as models glided down the runway for the finale. She wasn't alone. Across her, Xi Dengdeng, a famous socialite and alleged mistress of an unknown politician, failed in stifling her sobs. A quick glance to her left would reveal a sharply-dressed lady with even sharper hair that reached out to the heavens, who was dabbing her misty eyes while furiously typing on her Vertu. Anonymous sources confirmed that she was sending orders directly to her favourite sales lady in the atelier.
'After this, I am going to Chanel's atelier,' Neshivayetska said after the show. 'I am excited to order the tweed suit. Look 22 I think. It's different from the last season because the lapels are bigger. I'm going to ask them to add diamond-encrusted pocket flaps.'
The same scene was repeated during Valentino. Rows of ladies wept uncontrollably as long velvet dresses were sent down the runway. It was a collection that transported women into Elizabethan times suitable for dinner parties. For these women from the upper echelons of society, they must hold lavish dinner parties at least once a week. To look like one belonging of the current era is an abomination. One's dress must sweep the floor and be as cumbersome as possible. When a garment will not be worn more than once, there is no need to keep it in pristine condition. Neshivayetska and Dengdeng were most excited about a red dress. 'Thank goodness for this red dress. It's much nicer than that red dress I bought last season.' When pressed what the difference was, Dengdeng declared that this red dress was 'more orange-y in this collection'. Neshivayetska offered a different opinion.
'I think it's nicer.'
'How is it nicer?'
'Just nicer.'
When asked what she thought of Vetements, the maverick label invited to show during couture week, Neshivayetska quickly replied, 'Vayt-who?'