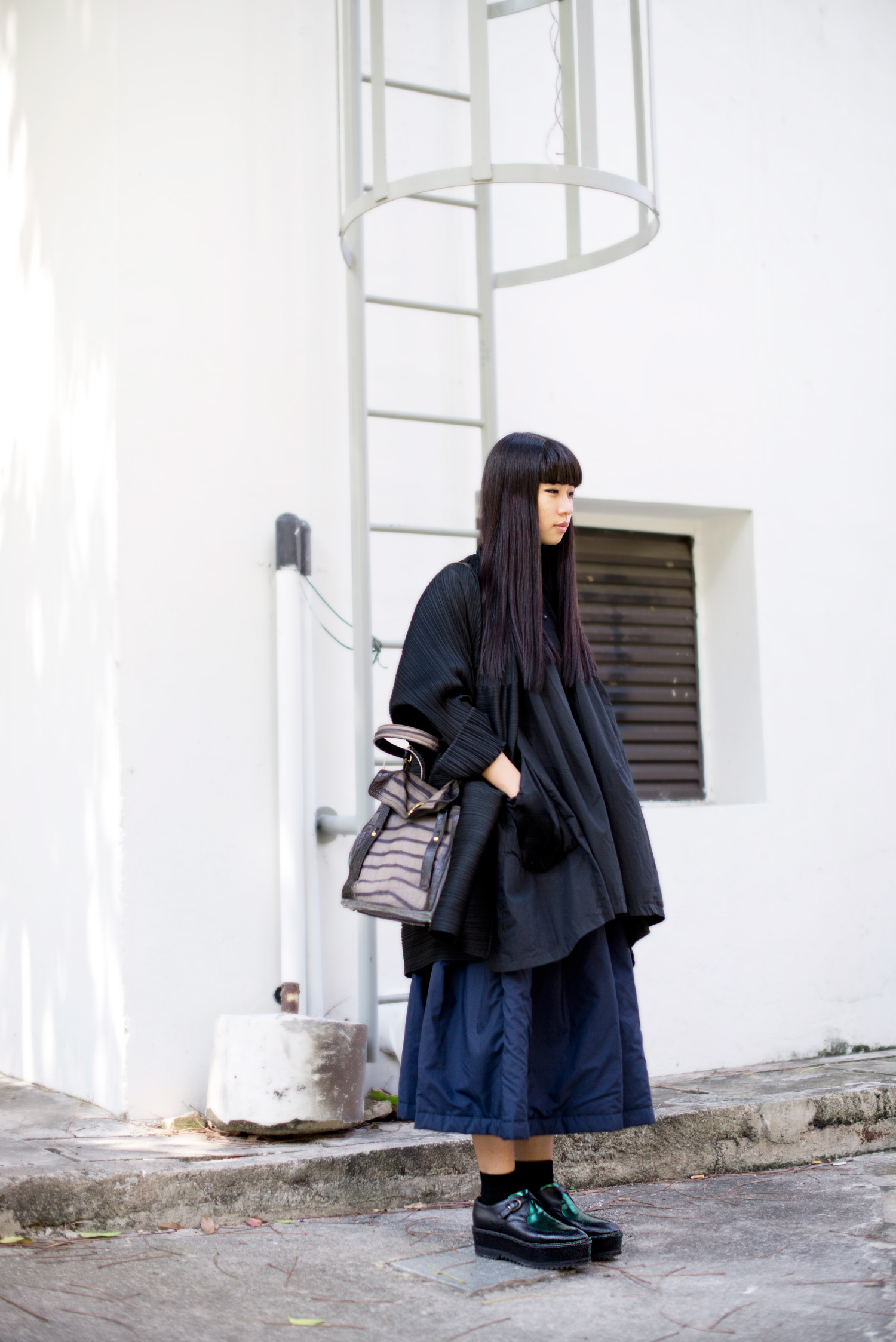 Wearing: Issey Miyake Pleats Please cardigan; Comme Comme skirt; Damir Doma creepers; Yves Saint Laurent bag
There are moments in one's life where the downs are deeper than the ups, where the toils of life overwhelm what little joy we have painstakingly build up over time. Everyday we are constantly bombarded with messages telling us that we are not successful enough for society, that we are not attractive enough for other people, that we are not good enough for ourselves. If you forgo your work for a decent amount of sleep, you feel guilty for being lazy. If you are not being photographed in drunken stupor surrounded by drunk people holding up some lit Moet on friday night, you are a lonely loser missing out on life.
Amongst all these self-imposed miseries, the tree of life decides to shed its lemons. Little ones, big ones, medium ones. And we are not quick enough to squeeze all of their juice as they fall upon us. Your terrible boss is being nasty as usual. Your cat gets run over by a car. Your loved one gets into a freak accident and is fighting for his/her life. You watch your relationship break apart in front of your very eyes like a train wreck you cannot stop. Shit always happens. Some of us have come up with various forms of coping mechanism; healthy ones like talking things over with friends and families, going on a relaxing retreat, picking up a sport, petting the other non-dead cat; or unhealthy ones like alcoholism, over-indulgence, violence, and drowning oneself in even more work. There's also religion, which can fall either way depending on your point of view. Despite all these methods humans have come up with, many still sink into anxiety and depression.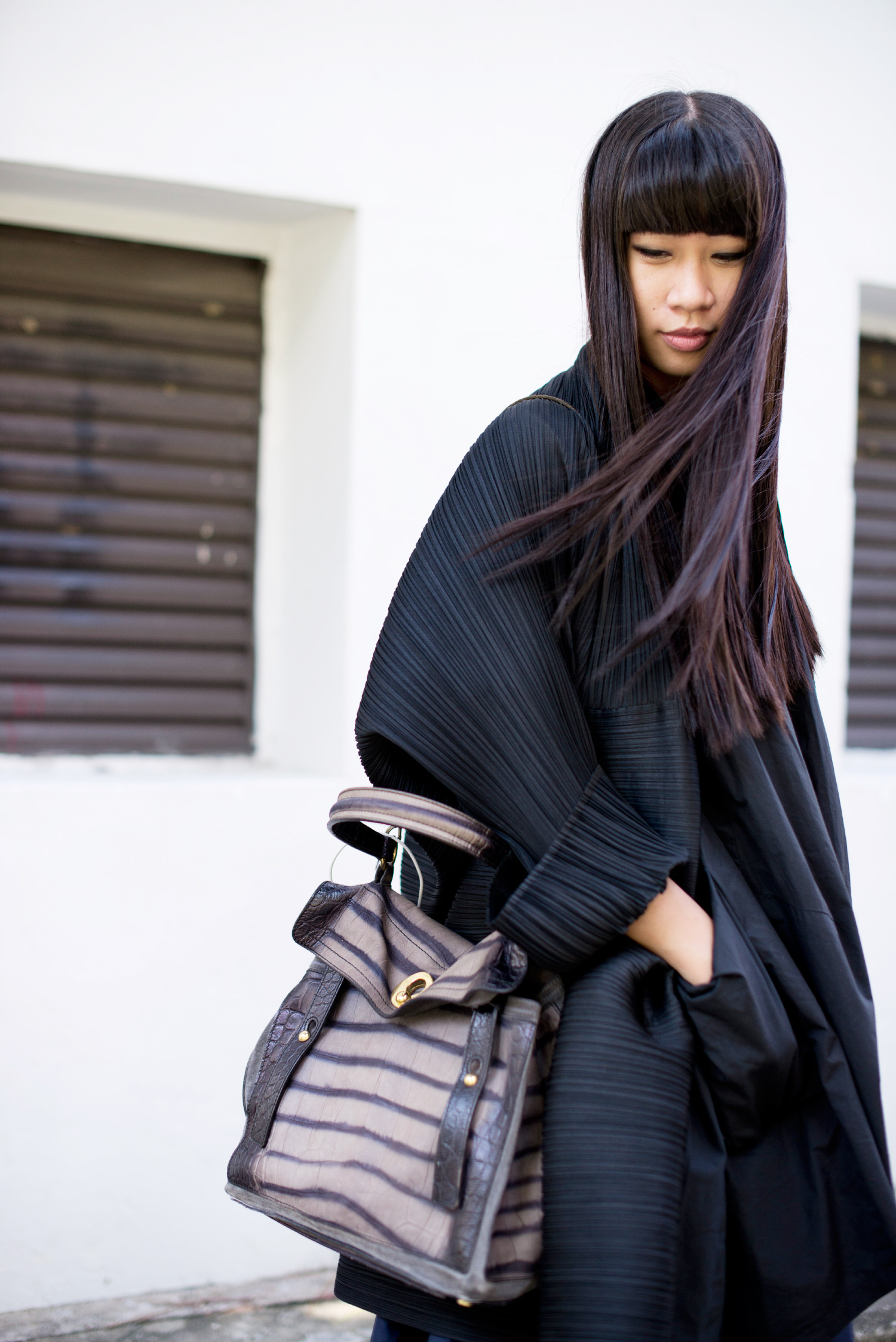 I love what I do, and I feel lucky that I am able to eke out a living in fashion. But nevertheless, there are moments where a sense of inadequacy, lack of motivation and fear of missing out creep into my head. There are days where I second guess the major decisions I've made in my life. There are days where lifting weights and meditation do nothing to alleviate the turmoils of my mental state.
But for now I take solace in being able to take a short breather in this cafe, sipping a cold coffee and enjoying the cool breeze from the rain, while a short distance away, a fat cat is napping on a pile of books.