As a city, Beijing has had a notorious reputation for its perpetual smog curtain, massive traffic jams as well as its suspicions towards foreigners due to the communist party's policies. I'm happy to report that none of that happened while we were there for a weekend trip. However, since it was a long weekend, the city was packed to the brim with domestic tourists. The traffic had moved from the roads to the pavements and famous landmarks, so much so that there were massive bottlenecks at the Great Wall. Yes, the Great Wall of China experienced its own traffic jam.
Thankfully there were traditional alleyways - or hutong - in Beijing one can always escape to. They provide a glimpse into Beijing's bygone era, a time when the rich owned massive estates. Each entrance consisted of at least three carved doorways before opening into a garden or living room. Unfortunately many of these hutongs have been demolished to make way for modern buildings. Some have been preserved by their owners, others were converted into hostels and courtyard hotels. We have had the pleasure to stay in a fine specimen of the latter, right next to the Forbidden City.
This is the view from the rooftop, one bright morning. Note the blue sky, a rarity for Beijing.
So on the rare occasion Beijing had a sunny day, we made our way over to China's largest antiques market. During the weekends, hundreds of sellers from all over the country congregate here to sell old baubles and intricate antique reproductions. From clay sculptures, jade trinkets, brass coins, glazed pottery to old books and arts and crafts materials, from the smallest beads to the largest garden statues, the sheer number of things you can see, touch and buy is staggering.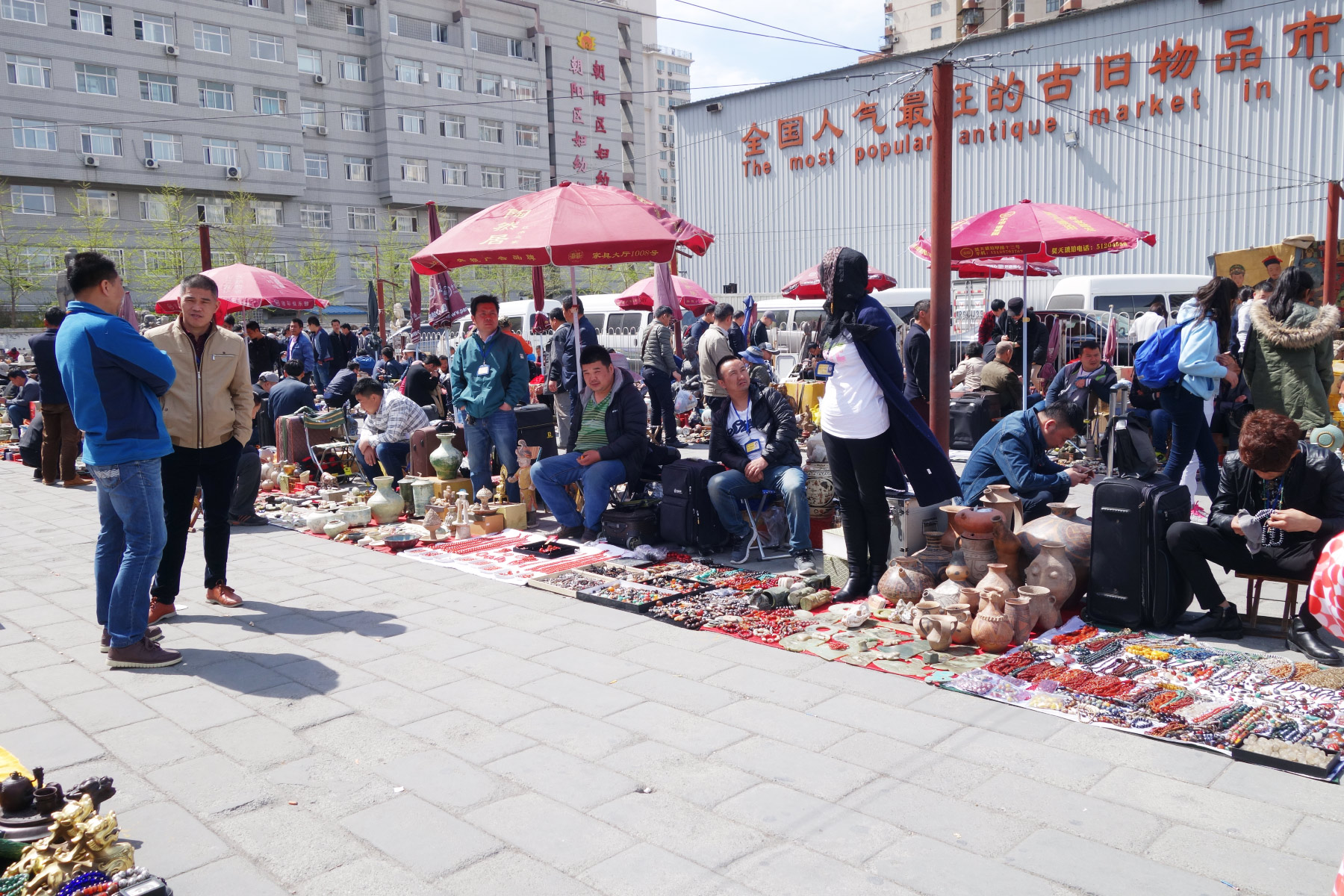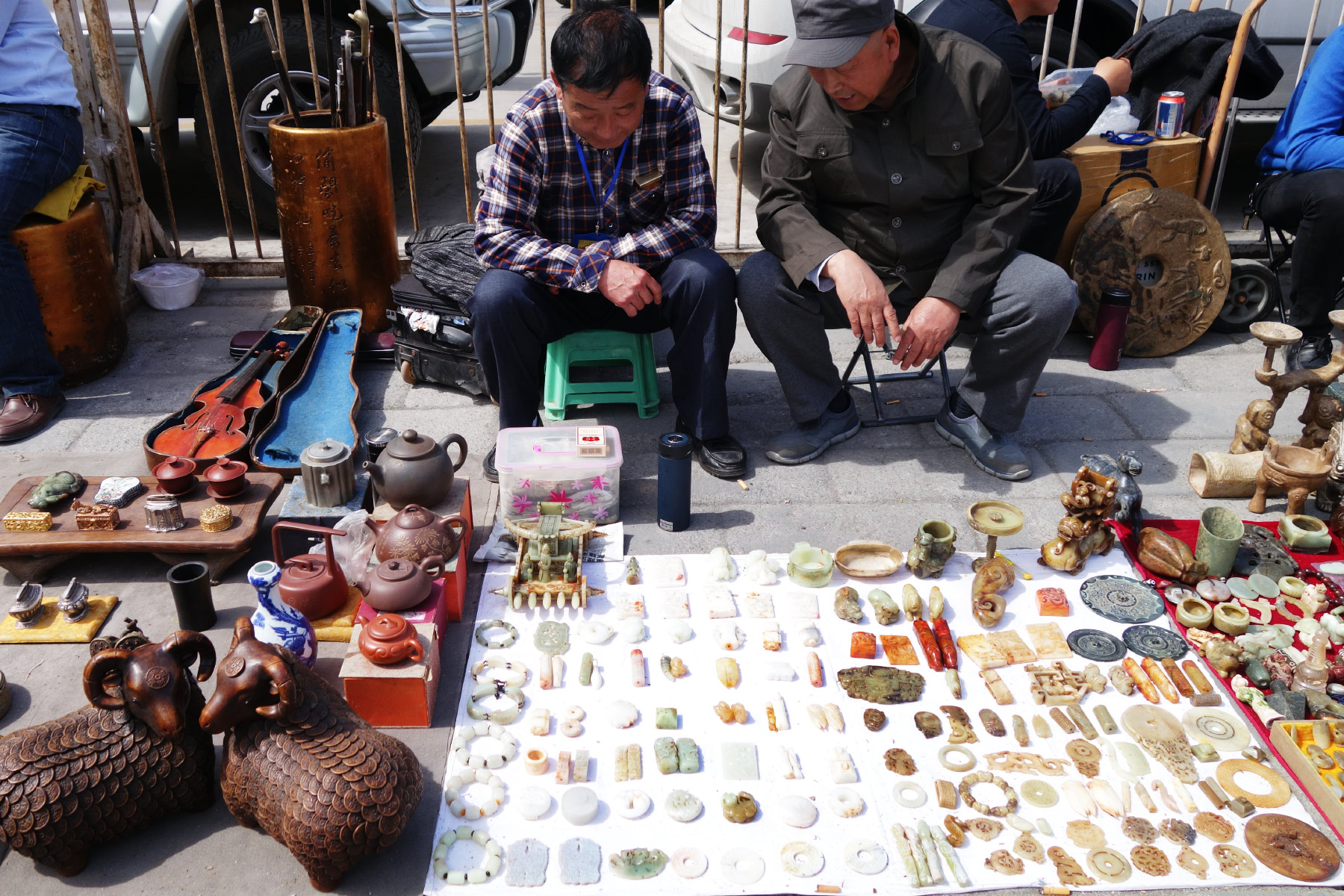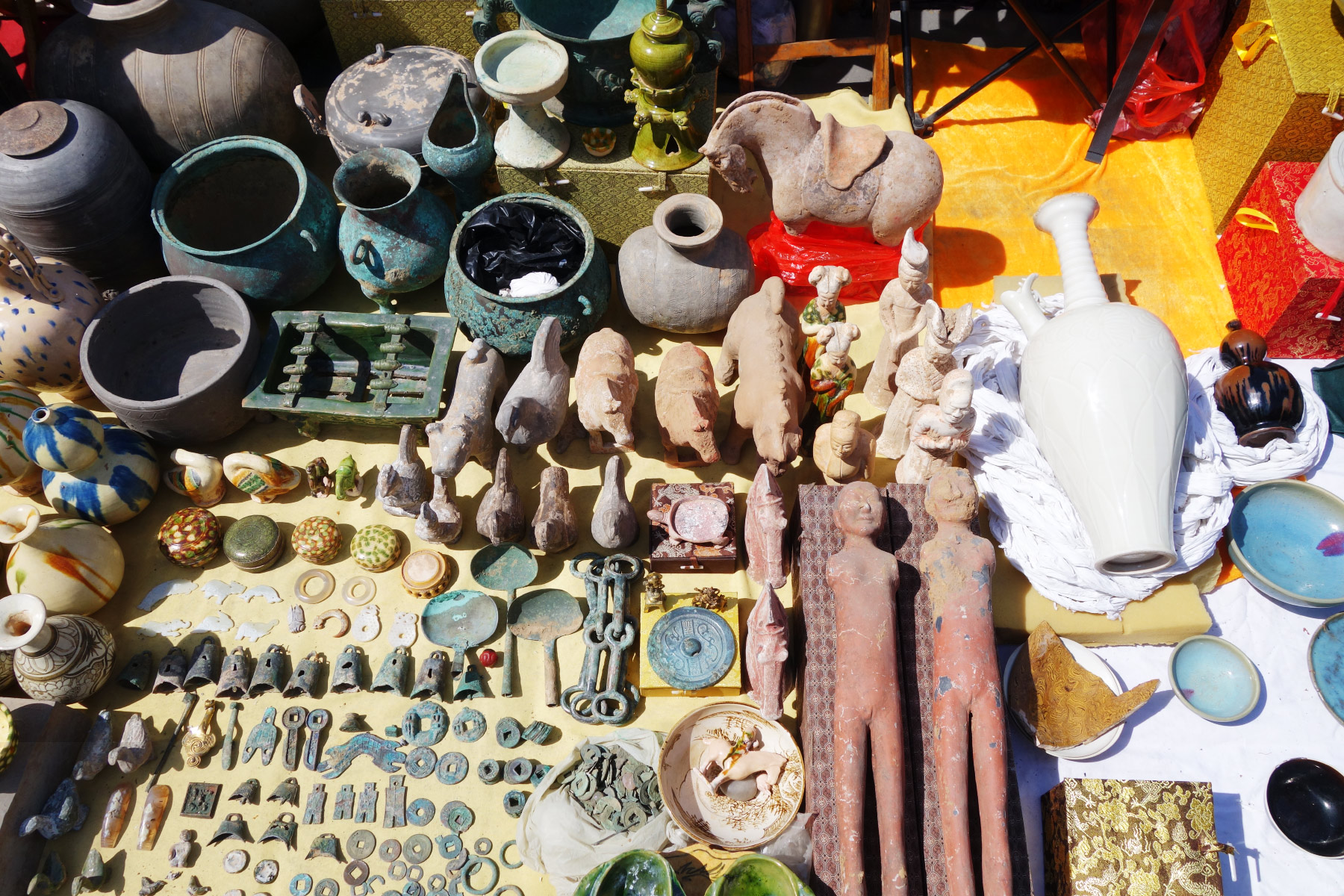 The horse that came back with me
Me: How much for the horse please?
Seller: 1500 Yuan
Me: No way I'm not paying that much
Seller: How much are you willing to pay
Me: I will consider buying if you said the price was 700 Yuan
Seller: Uh no. 1000 Yuan
I decided to walk away.
Seller: Alright 700 Yuan!!
Me: I'll think about it
I came back an hour later, having made sure that there wasn't anything else I'd like to buy.
Me: Okay I'll give you 500 yuan
Seller: ...but you said 700 earlier
Me: I said I'd consider buying
Seller: Fine. 600. No lower.
And that's how I came home with an anatomically incorrect horse that has no mane nor tail.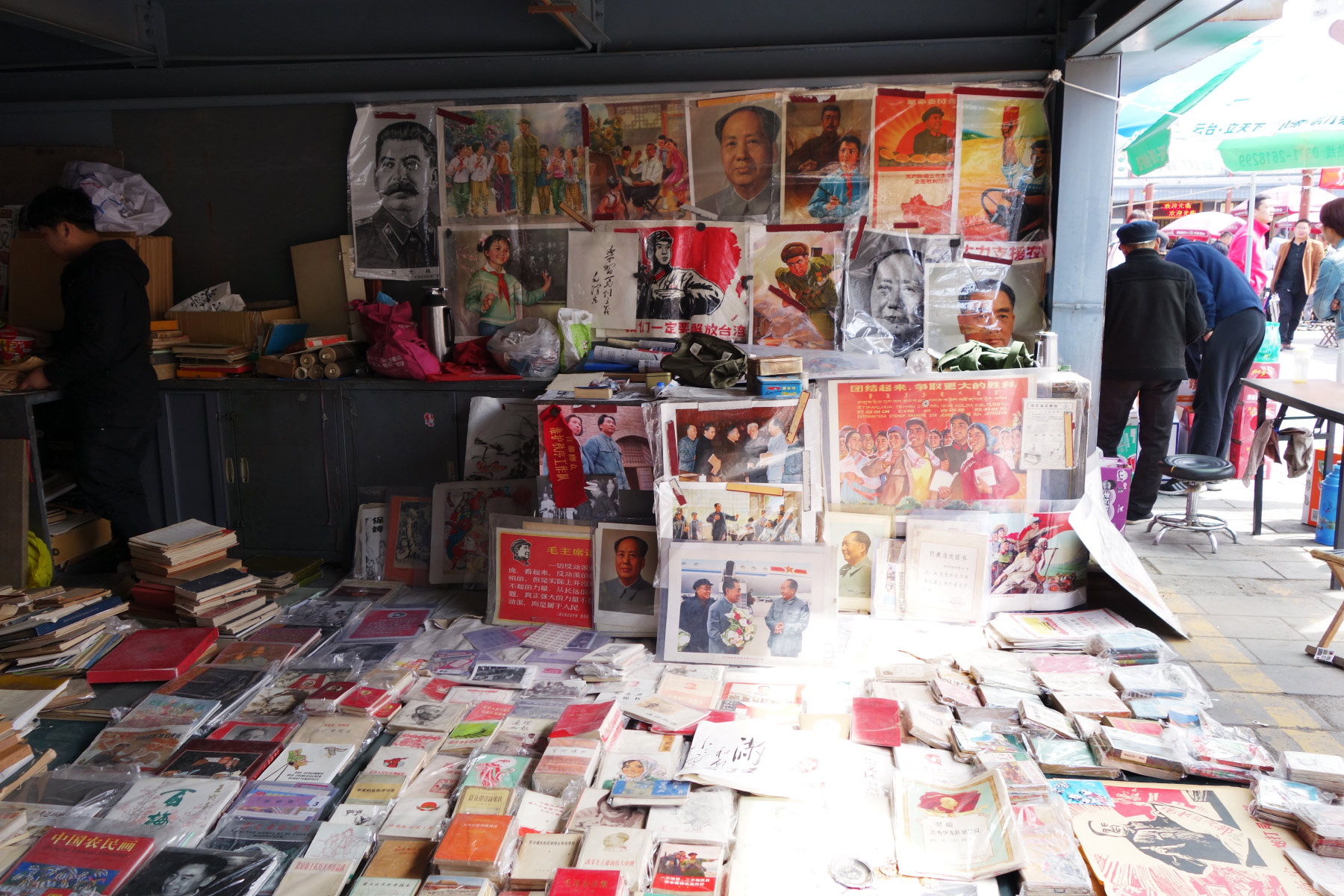 The propaganda is strong in this one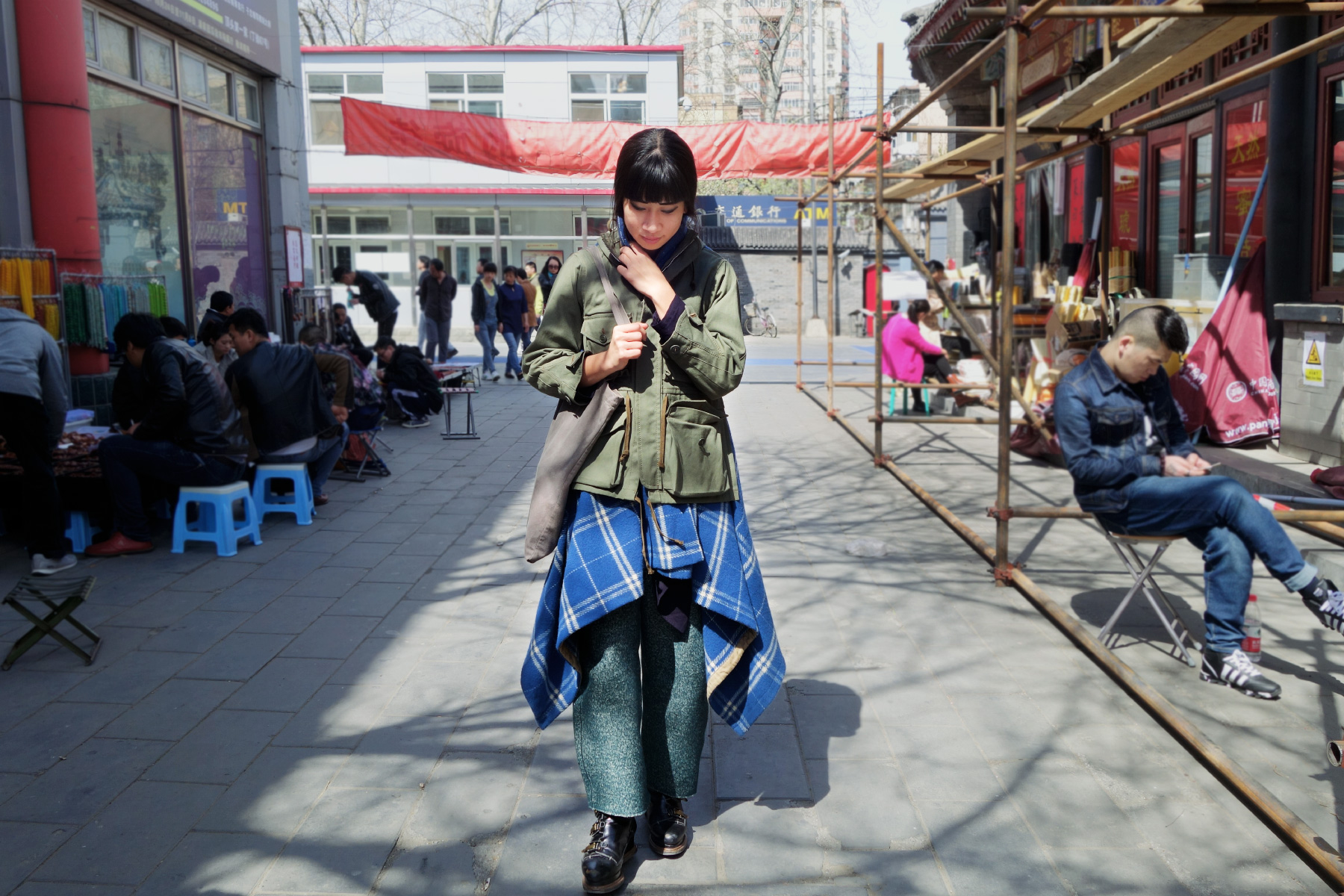 Wearing: Comme des Garçons Wonderland coat; Yencha trousers (local Chinese label); Jil Sander boots
Pan Jia Yuan Antiques Market is located at No.18 Huawei Lu (华威里18号), Panjiayuan Road, Chaoyang District, Beijing 100021