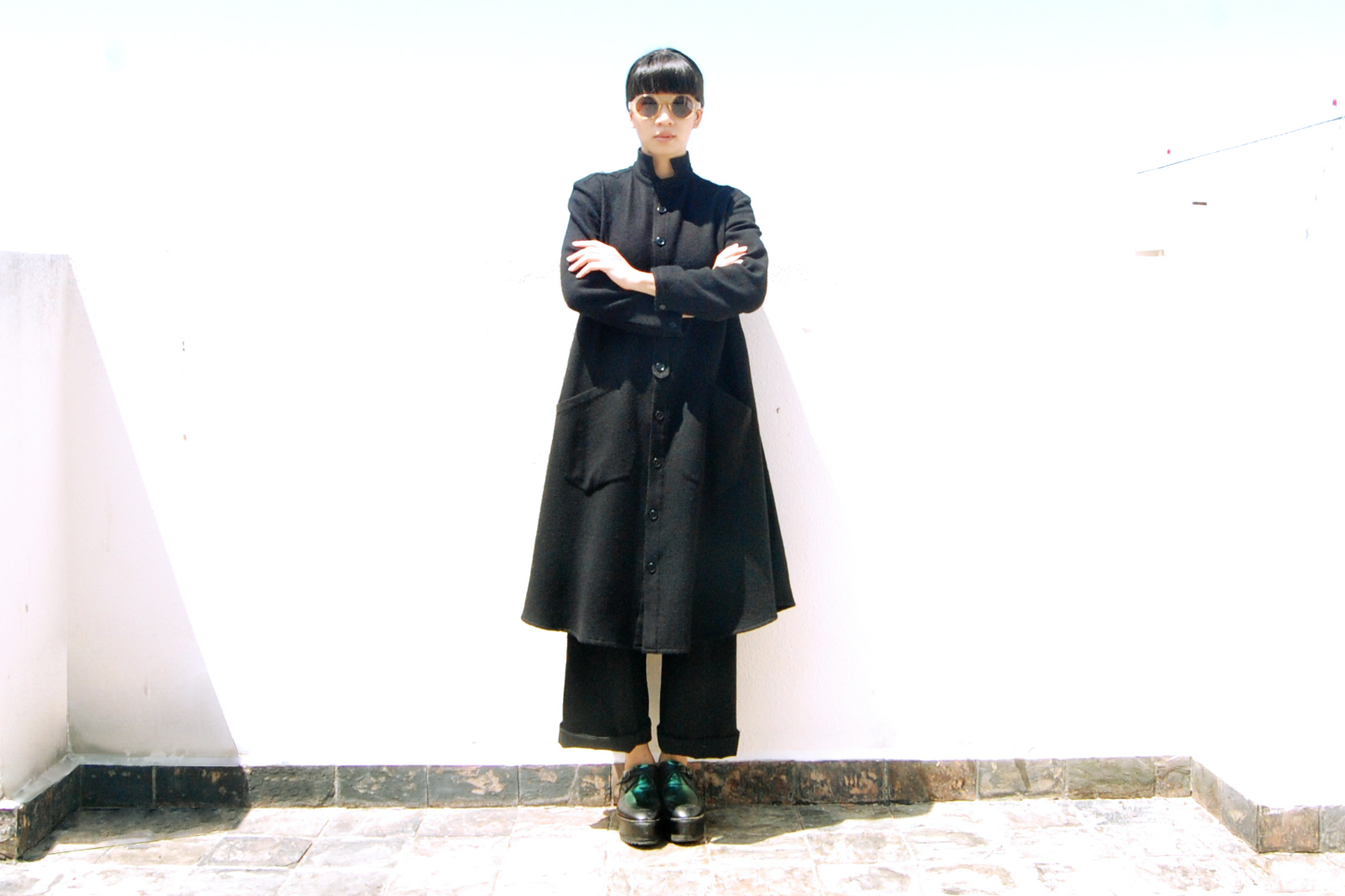 Wearing: Yohji Yamamoto dress; Comme des Garçons trousers; Damir Doma boots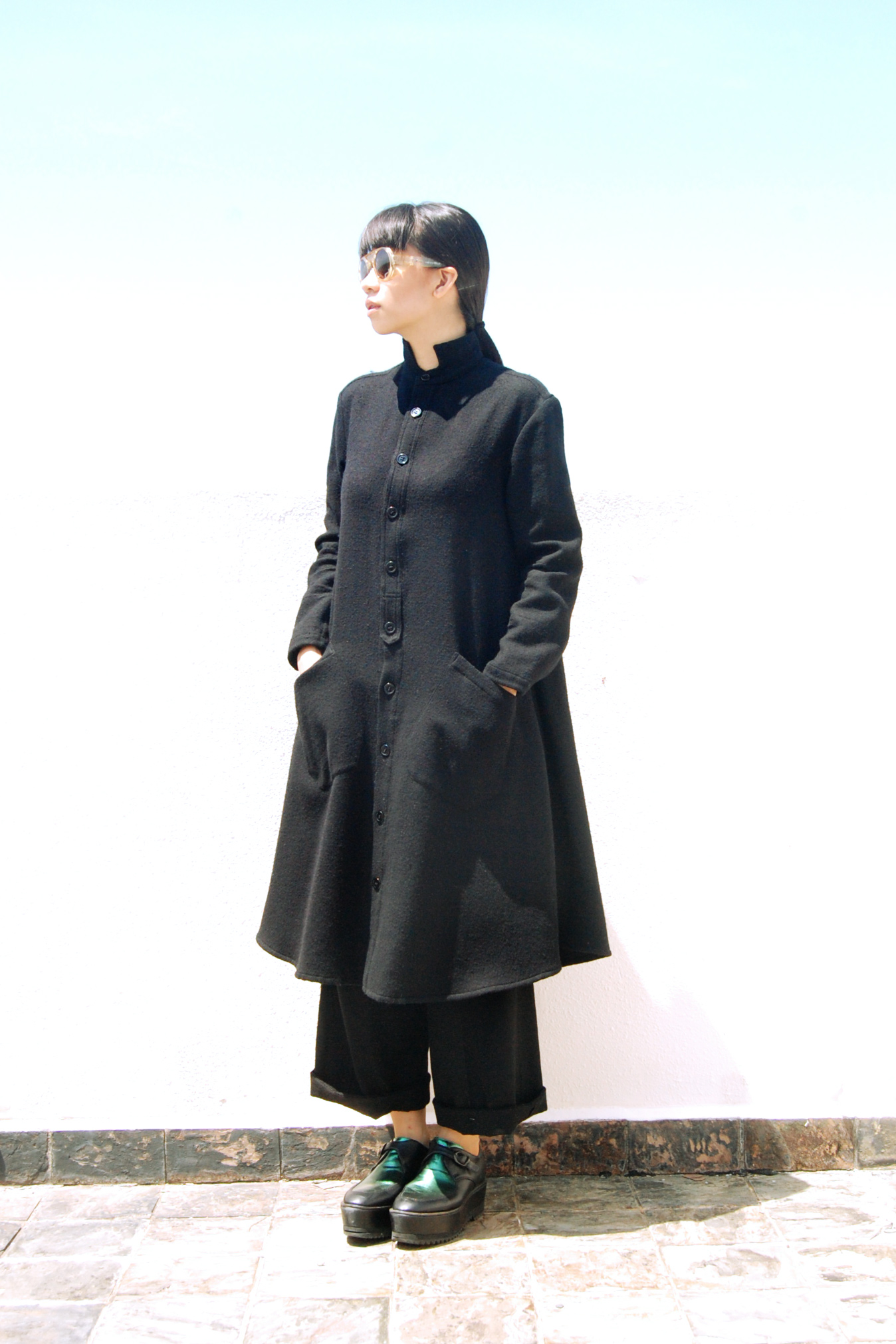 I'm back in Shanghai, again, far away from where these pictures were taken. Readjusting to a cold windy winter has not been the smoothest process because it's focken cold as heck, but I'm slowly discovering the joy of furry fleece-lined long johns. There has been plenty of cultural learnings taking place while I relearn to communicate in Mandarin everyday. I am what one would call a banana, yellow on the outside on account of my Chinese ancestry, but white on the inside because I'm heavily influenced by Western cultures, so much so that I picked up my accent from Top Gear, the original British car show.
When it comes to Mandarin I am still struggling with precision in diction, and there has been a couple of times where I caught myself pronouncing 'three' (sān) as 'mountain' (shān). All them Hs confuse me so much that I often forget which words do have it. The local folks have been very accommodating with my occasional language blunders. The more I make them the more I learn new and old-forgotten verbs. They are appreciative of foreigners who take the effort to converse in Mandarin, an encouraging trait that helps me shed my fear of making mistakes. Of course there are still plenty of cultural peculiarities that one can only find in China, some good, some fascinating, and some others that may be grating on folks who are unprepared.
Peculiarities aside, I'm in the midst of exploring endless reservoir of under-the-radar Chinese labels. The country is hiding - or rather not broadcasting - the massive pool of fashion talents. They range from graduates who have returned from Central Saint Martens to set up their own labels, as well as low key brands who are drawing from the rich history and culture of Chinese textiles. The quality, craftsmanship and design are on par with Western and Japanese labels, without the exclusionary French pricing. I hope to bring you more insights into the beautiful garments this country is producing in future posts.