I'm writing this on the first day of the New Year in an airport in Jakarta, waiting for my flight that will take me to Malaysia. Many days have passed since I last did some writing. At this time of the year, I'm usually overwhelmed with taking care of the store, making sure (to the best of my ability) that people all over the world are getting their Christmas/New Year's gifts in time. All this while I've been wanting very much to talk about a blooming English label called Travail en Famille.
Travail en Famille (TeF) - as implied by the name - is a family-run label headed by model slash creative director Alek Stoodley. If you are a fan of dusty old hardcover books and the illustrations of vintage Britannica Encyclopedia, then chances are you would appreciate their aesthetics. One can't help but to be reminded slightly of Dries van Noten's penchant for flowers, but where van Noten is opulent, TeF takes an earthy approach to its depictions of the natural world.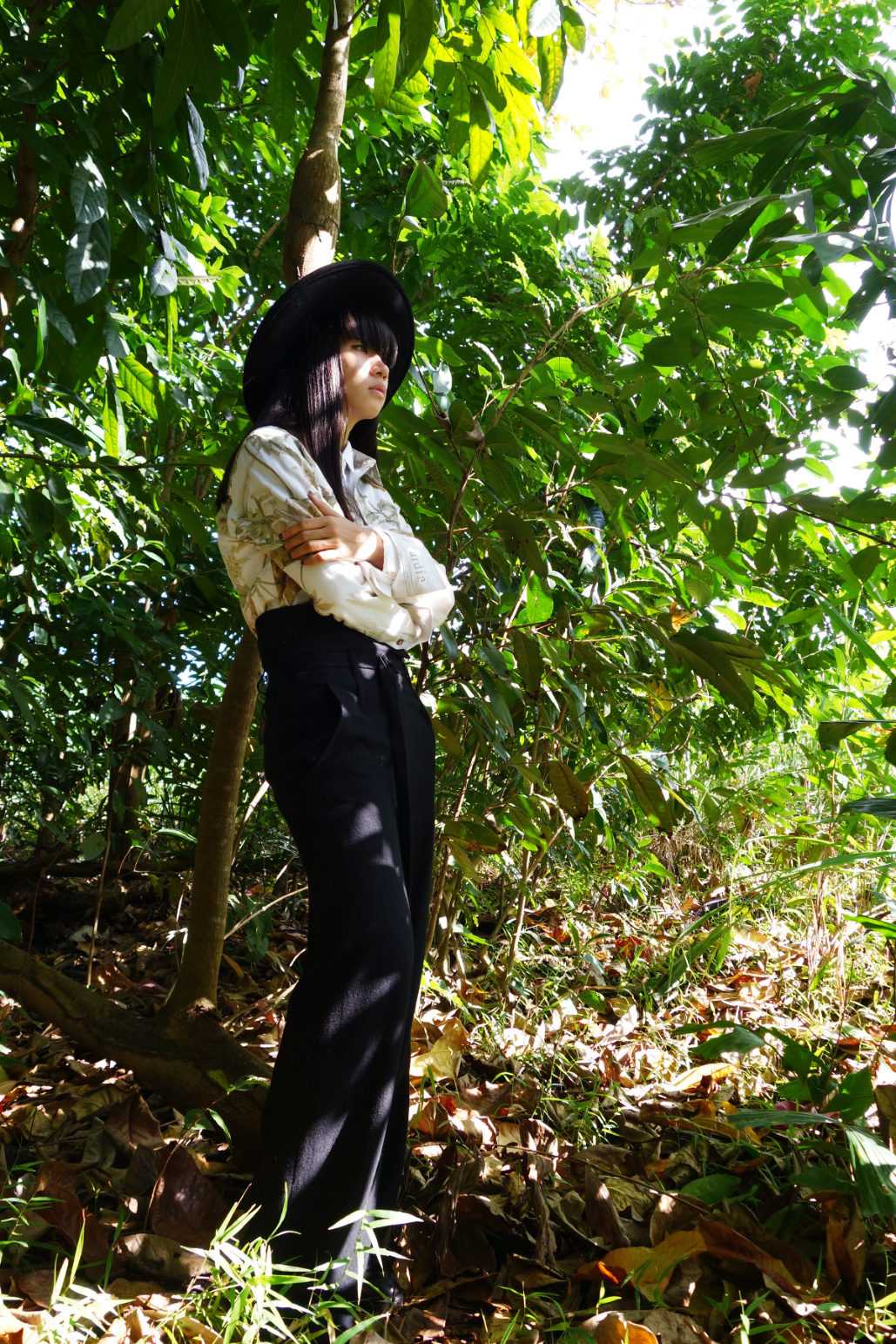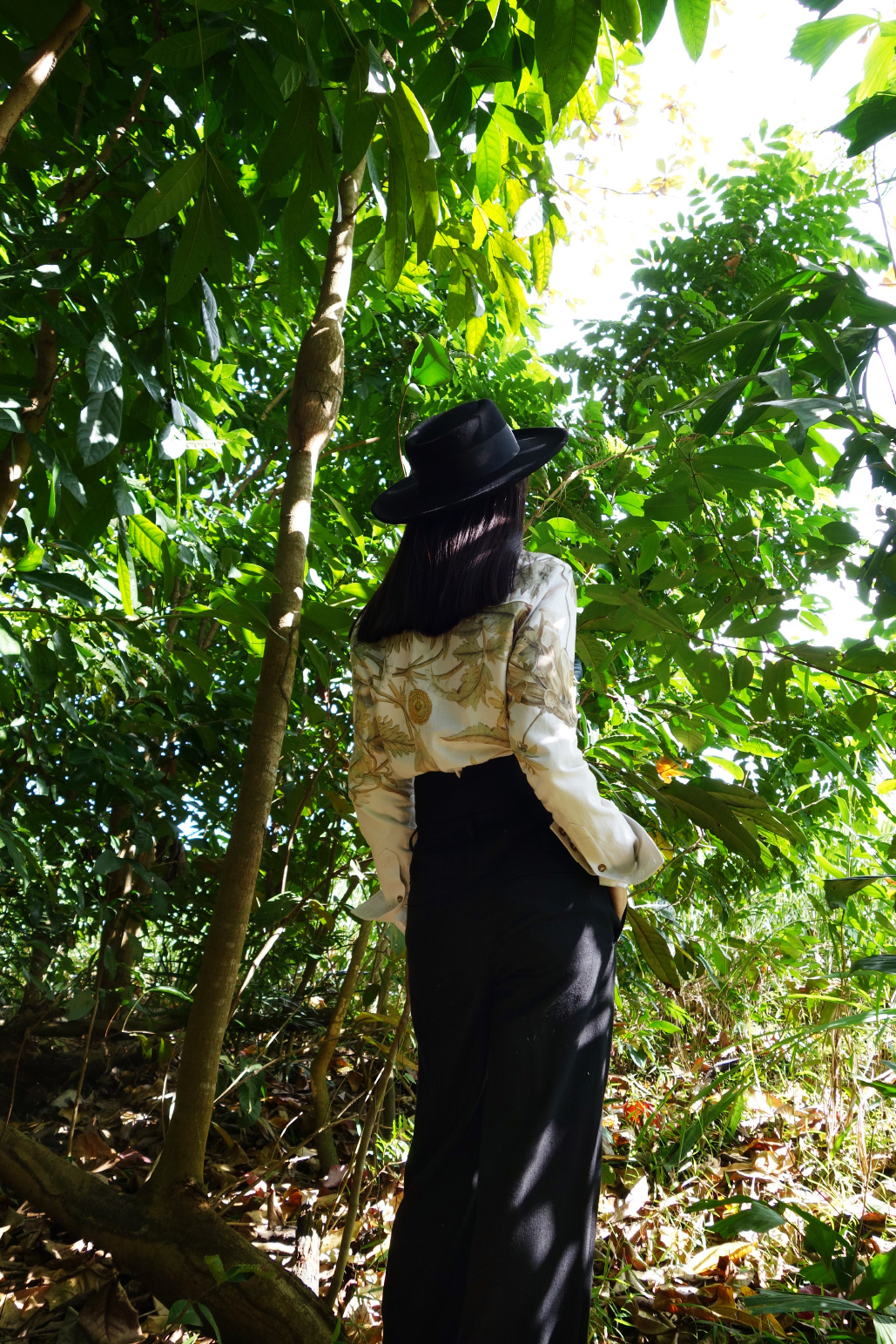 Wearing: Travail en Famille shirt; Ann Demeulemeester trousers; Unif hat
"A Travail en Famille piece starts with a story. The stories we tell range over continents and centuries but we like to think there is a thread connecting them all."
Notre Jardin is the name that has been given to this collection, taken from the phrase Il Faut Cultiver Notre Jardin - One must cultivate one's garden - out of Voltaire's Candide juxtaposed with the tale of Van Gogh's days spent with Dr. Gachet. Now at this point I'd be tempted to apply that phrase in a clichéd sartorial context, such as how one must cultivate one's own style etc etc. But let's be honest, while we can use the words should, would and could when it comes to fashion, there's no such thing as a 'must'. Noone is a bad person for not caring about one's style journey, so long as one attempts to remain presentable within the context of the situation. Noone is failing at life when clothing is far removed from one's daily thoughts. Yet we have been convinced otherwise due to Fashion becoming fashionable in the last decade with the advent of social media. It doesn't help that the cost of clothing consumption has never been this cheap and convenient.
"Maybe personal style really isn't that important. If it's not a priority for you and you haven't found it already, then go think about something else. Style isn't everything." - Rick Owens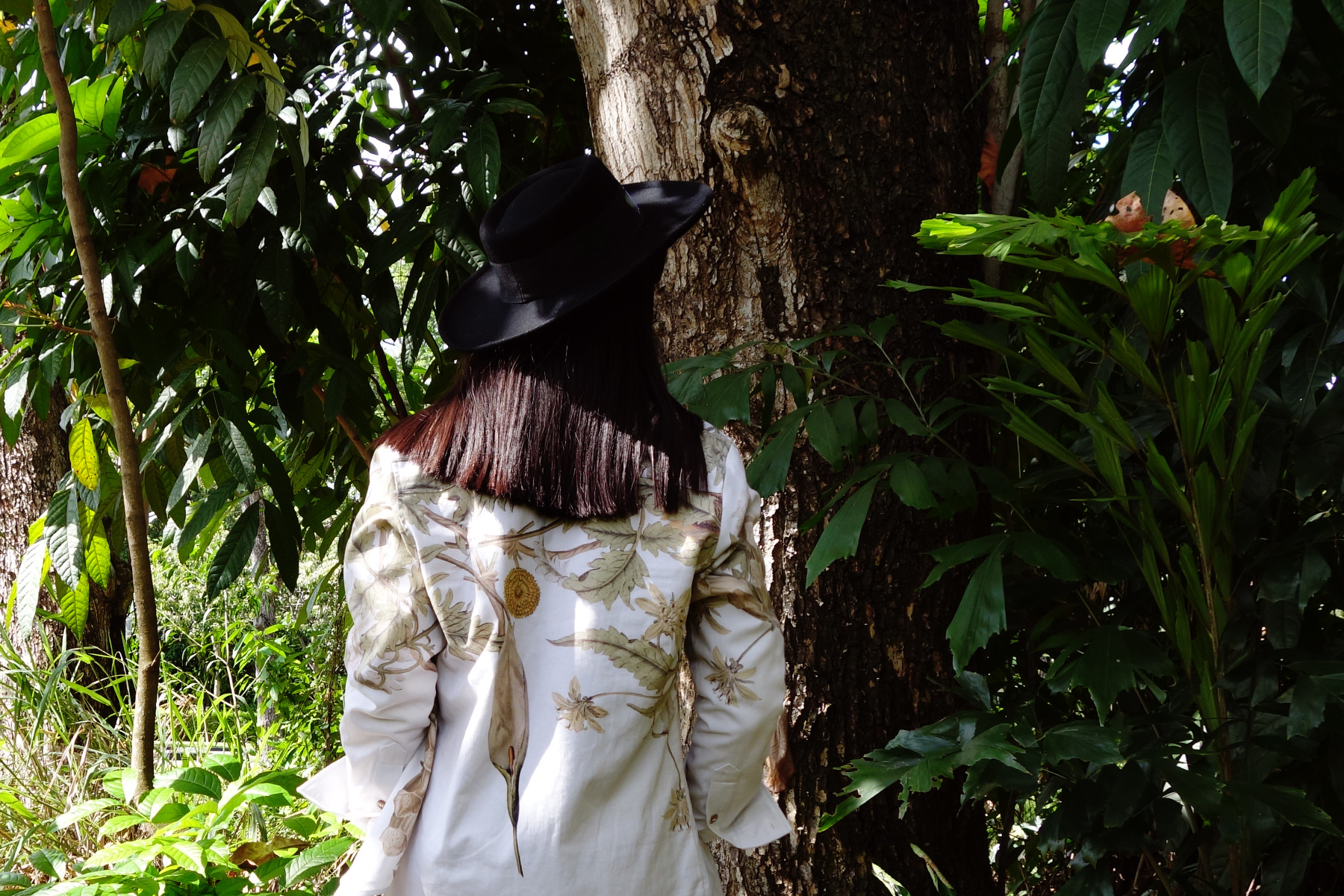 But for those of us who have fallen in love with fashion and is tending to the development of our styles, whether in a physical state or within our mental capacity (I am of the opinion that one can keep up without consuming), it is necessary to avoid the pitfalls of blind consumption. One achieves this by actively reading, watching, listening and searching. I know I harp on and on about Comme des Garçons and Rick Owens on this blog, but I'm always excited to find new labels that present a refreshing take on any particular facet of fashion. Which brings me back to Travail en Famille.
TeF's approach to clothing is relatively simple. Its current product mix includes shirts, outerwear, travel bags and scarves (for the love of God do see their silk scarves!). They are easy separates that would otherwise remain nondescript had it not been the wonderful illustrations transplanted on the garments. I had chosen the Garden shirt - a hardy cotton work shirt with well-imposed muted graphic placements. One would call it a perfectly sensible piece. Already I'm eyeing the Meadow coat which would be perfect for transitional weather. As much as I love my texture-centric garments with uncommon silhouettes, a beautifully-illustrated classic piece would do rather nicely for subdued occasions.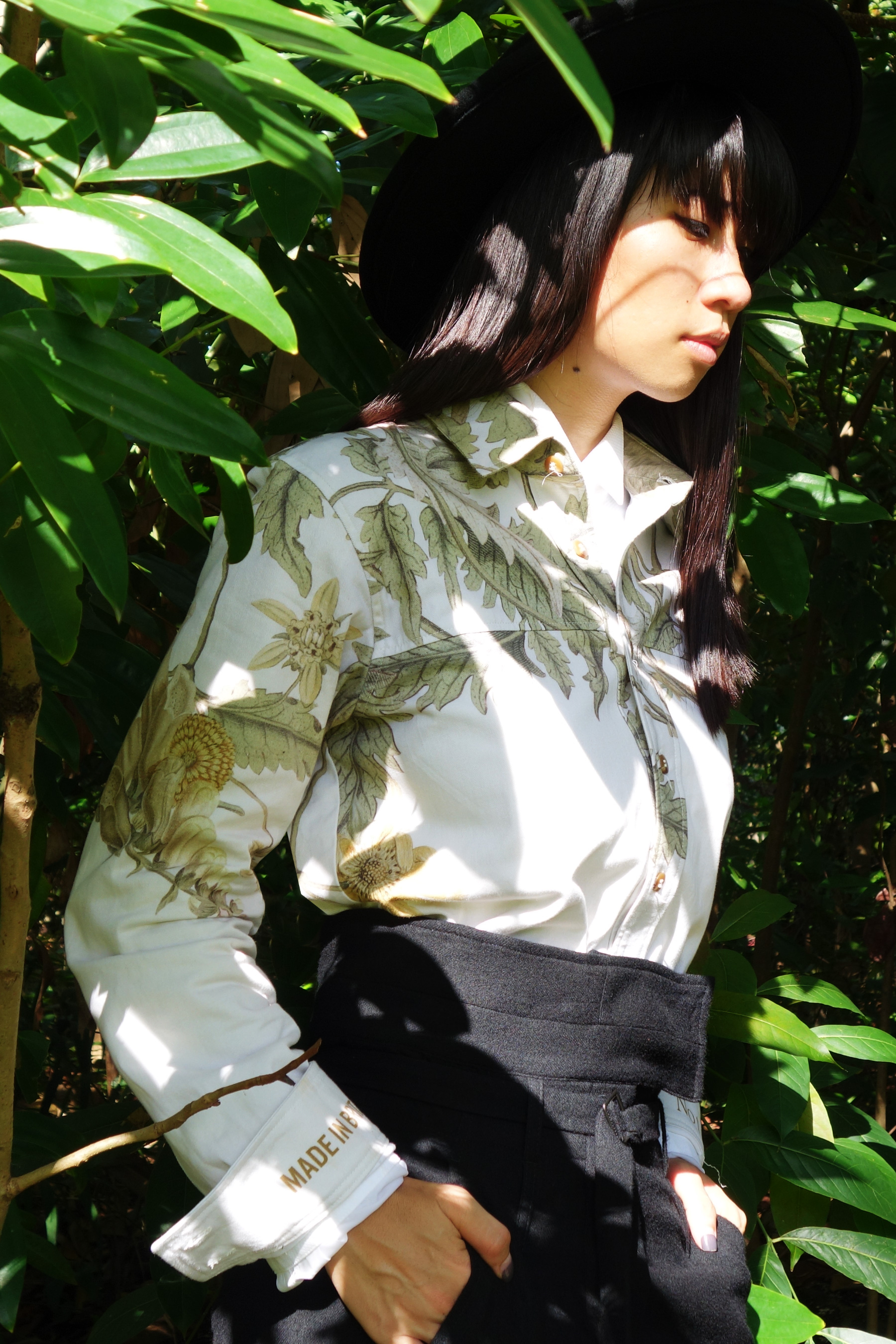 "Notre Jardin has been created for those with a life philosophy of their own, who will grow their own gardens."
If I were the sort who makes New Year resolutions, Il Faut Cultiver Notre Jardin would well be a suitable expression for the year to come. The Rosenrot is shifting to a new garden in the near future, where I will learn to broaden my horizons through new experiences and people I meet. I hope you'll stay around.