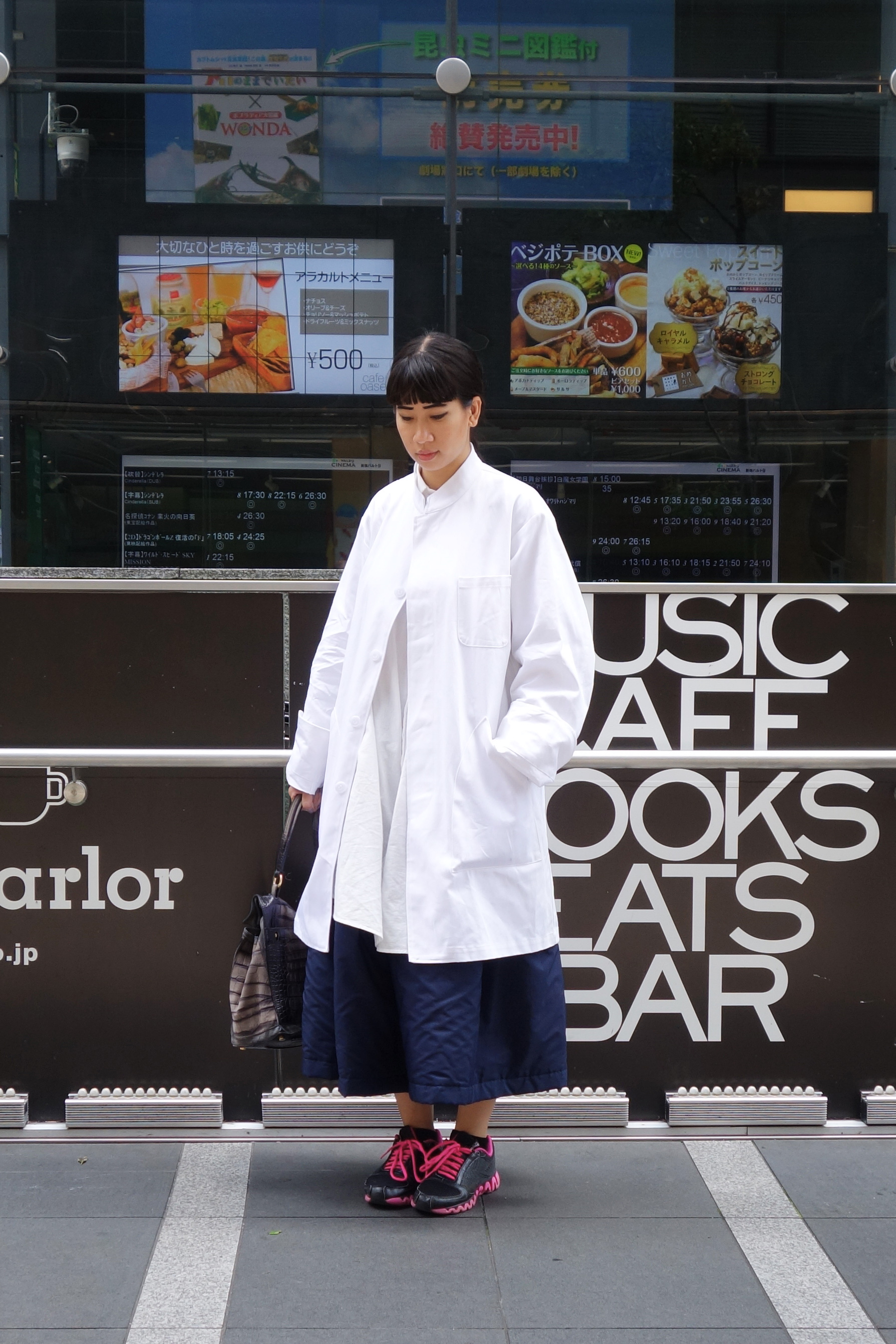 There's a street in Tokyo called Kappabashi-dori where one can shop for all the equipments and utensils one needs to open a restaurant. From beautiful potteries, plastic food displays to 50s-style diner furnishings, this street has got everything covered. When I say everything, I'm also referring to the uniforms worn by pretty much the entire hospitality industry which you can find in this store (rather weird that their models are solely white people though).
Much like everything else in Japan, they don't kid around with the product quality. This chef coat (or whatever coat it was meant for) which I found off the clearance rack is what a sensible dad would call a solid coat. Large pockets, thick starched cotton fabric, stiff collars, unapologetically long sleeves make this the most functional outerwear I've ever owned - all for an American tenner.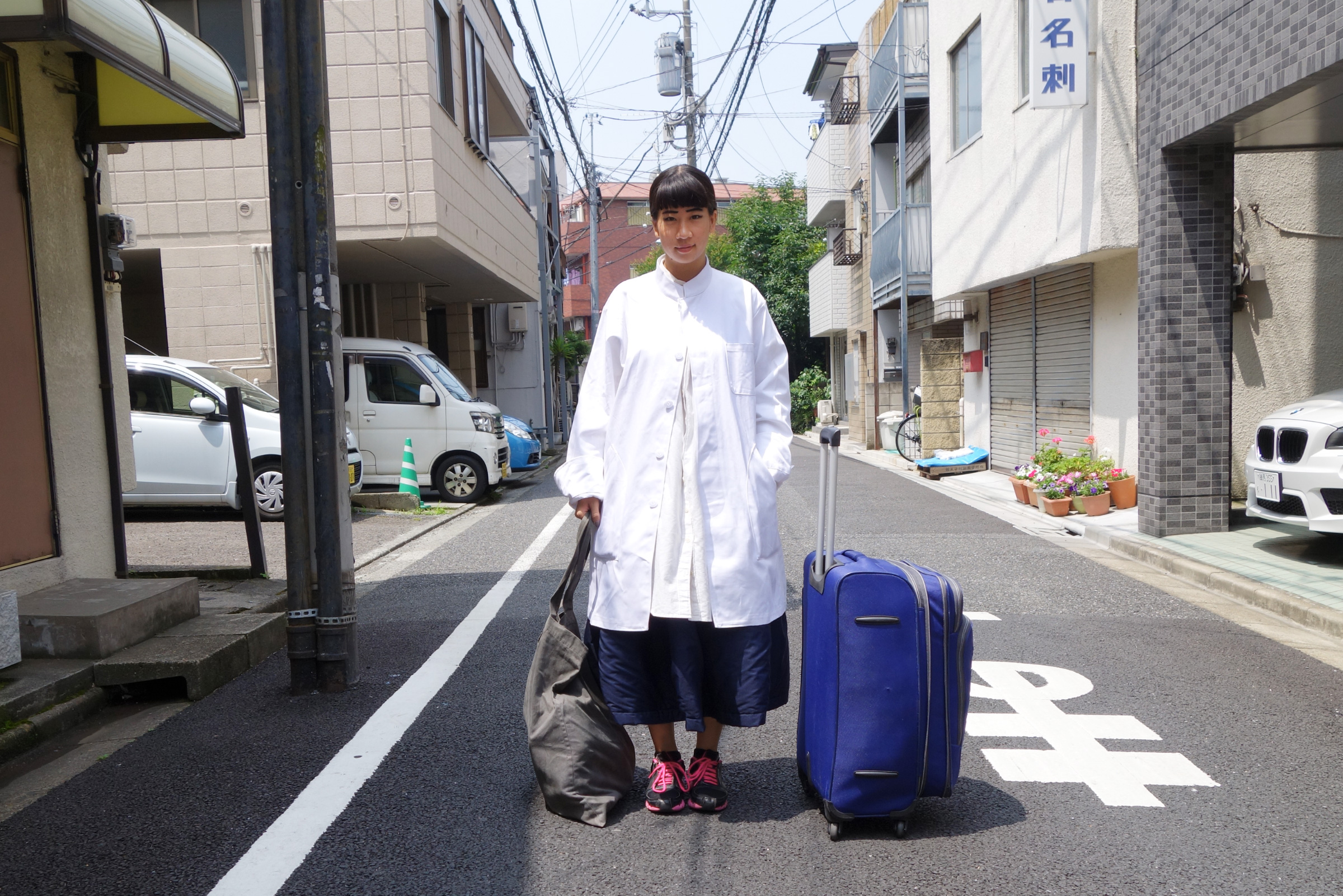 Wearing random coat & shirt dress finds; CdG Comme Comme skirt; Reebok trainers
When worn on its own the coat falls straight down, but as always I enjoy creating flared silhouette that adds an extra foot to my personal space. The key is to find an armour-like full skirt that can hold its shape while weighed down by outer layers.
If I read Net-A-Porter right I know you are cash-rich time-strapped folks so I've done the leg work for you.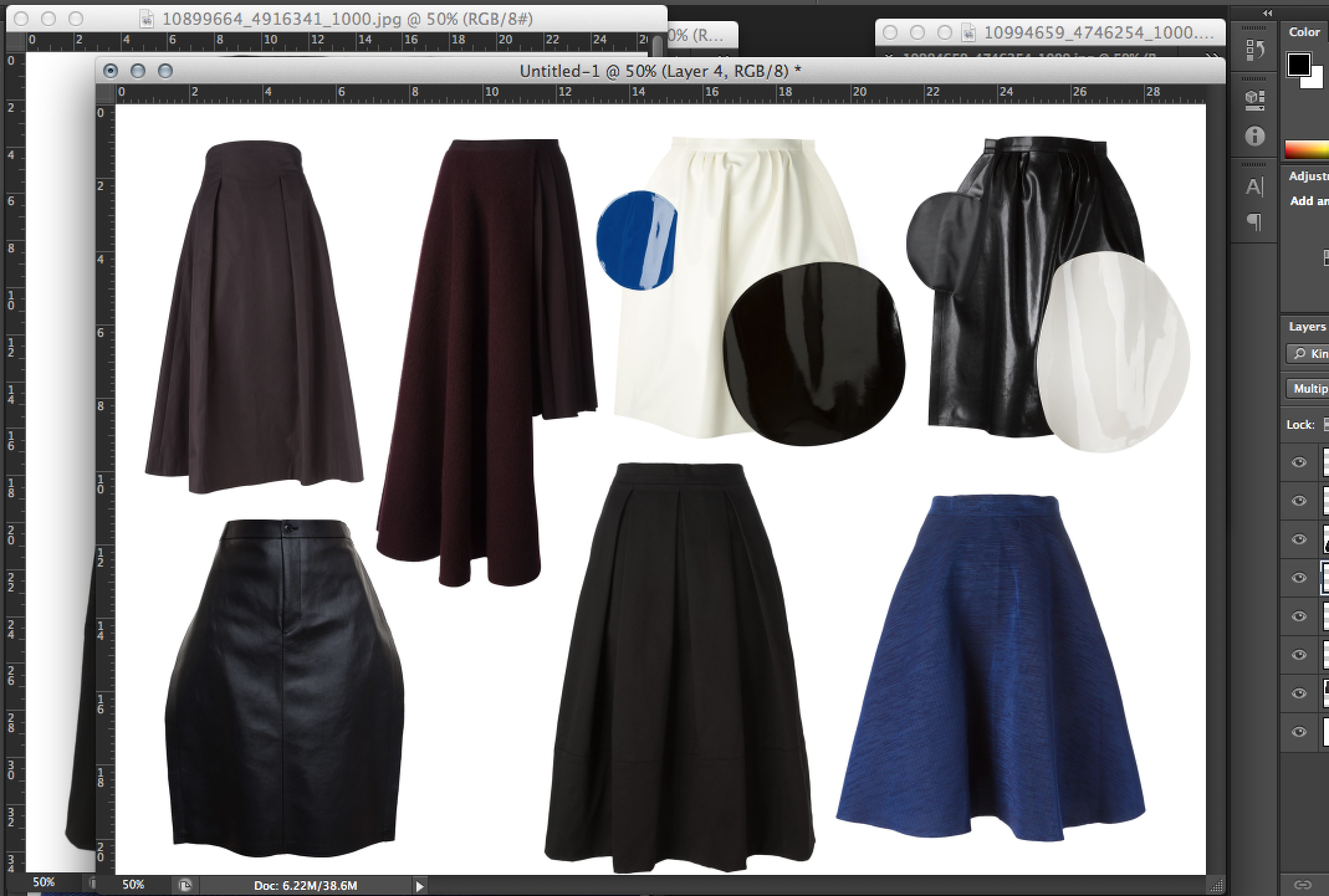 Golden Goose Pleated Maxi Skirt; Yang Li Asymmetrical Skirt; Junya Watanabe Flat Seam White Skirt; Junya Watanabe Flat Seam Black Skirt; Junya Watanabe Flat Seam Pencil Skirt; Société Anonyme Box Pleat Skirt; Harmony Paris Skater Skirt
Obviously the white coat is important, and to keep with the theme of cheap bargains I have diversified my finds to Ebay, hence prices begins from $30.
3.1 Phillip Lim Trench Coat; Chevre Hooded Parka; US Army Snow Camo Parka ; Vintage Swedish Army Snow Camo Parka and here too; Stutterheim Long Rain Coat;
Snow Parkas, like any other military surplus garments, differ in design from country to country. My personal favourite is the hefty Norwegian coat but it's pretty much unavailable everywhere. It's also possible to play around with white ponchos as well. I'd recommend looking into the Austrian and the sartorially-enhanced German ones.
If you're the sort of folks are not too keen on skirts then by all means replace it with bulbous trousers to maintain the voluminous silhouette. And don't bother with brand synergy. Everything goes.