Preface: As I have mentioned previously, I attended Pitti together with The StyleForum crew, which shall henceforth be known as the SF crew, which consists of (aside from me) awesome people who go by the names of Fok, Jen, Jasper, and David.
I survived the first day of Pitti. Just.
I woke up at half past five in the morning due to my prolonged jetlag. At a less ungodly hour I walked over to the hotel where the rest of the SF crew was staying, just in time as they were finishing their breakfast. As soon as I sat down they offered me an orange. The cursed orange.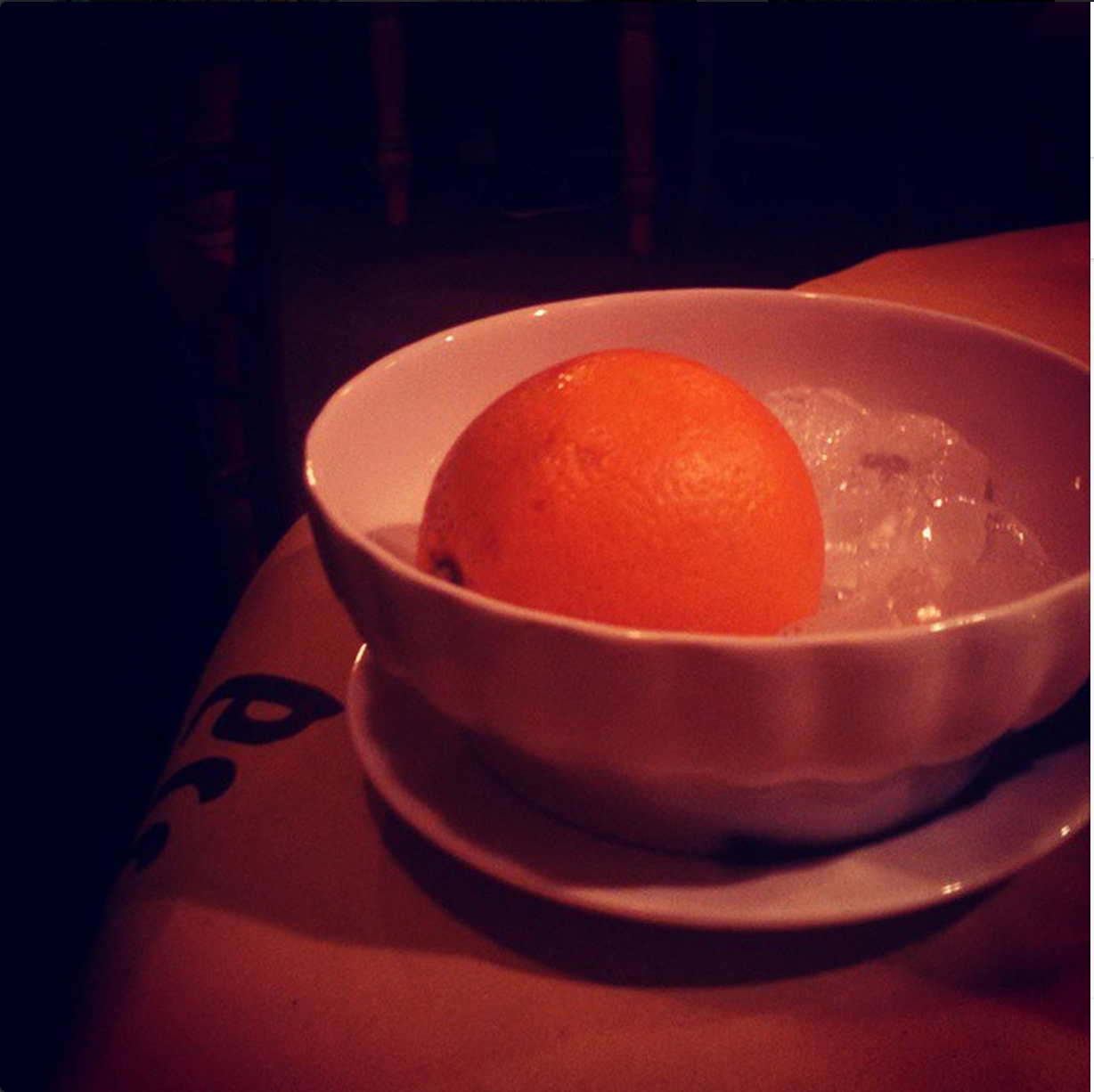 On the night before, I had met several people for a lovely dinner. In my state of drowsiness I clanged the cutlery a few times, nothing too significant, that is until it was time for dessert. The thought of fresh fruits appealed to me more than panna cotta or various other sweets. I had to choose between apple, grape(s) and orange. Uno, the waitress said. Uh, one what? Grape? So I chose an orange thinking that it would come nicely peeled and cut. Nope. It was presented whole in a bowl of ice, complete with a set of fork and knife. Also it took the longest to be served. I think I just paid to have someone run to the grocer's around the corner for an orange.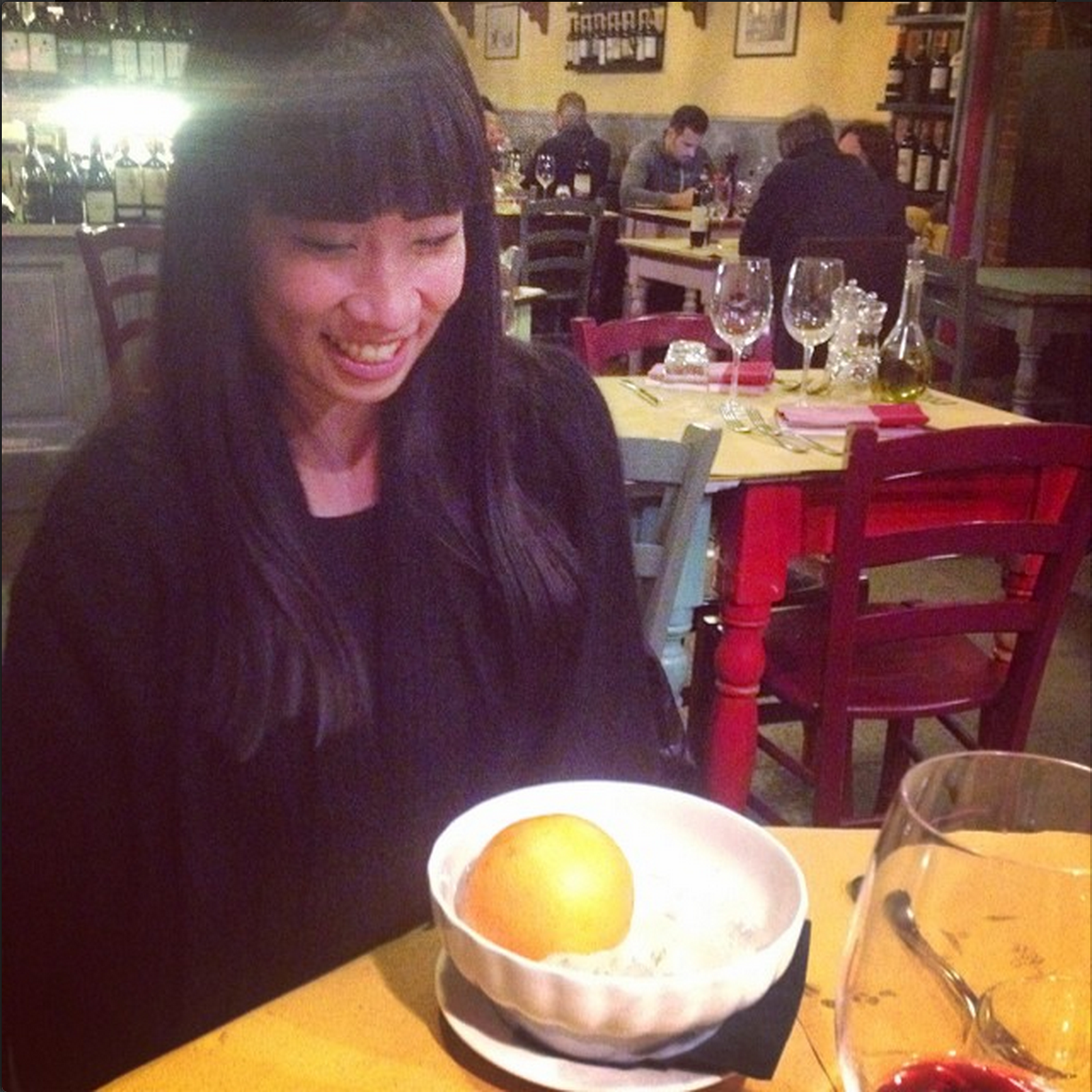 ---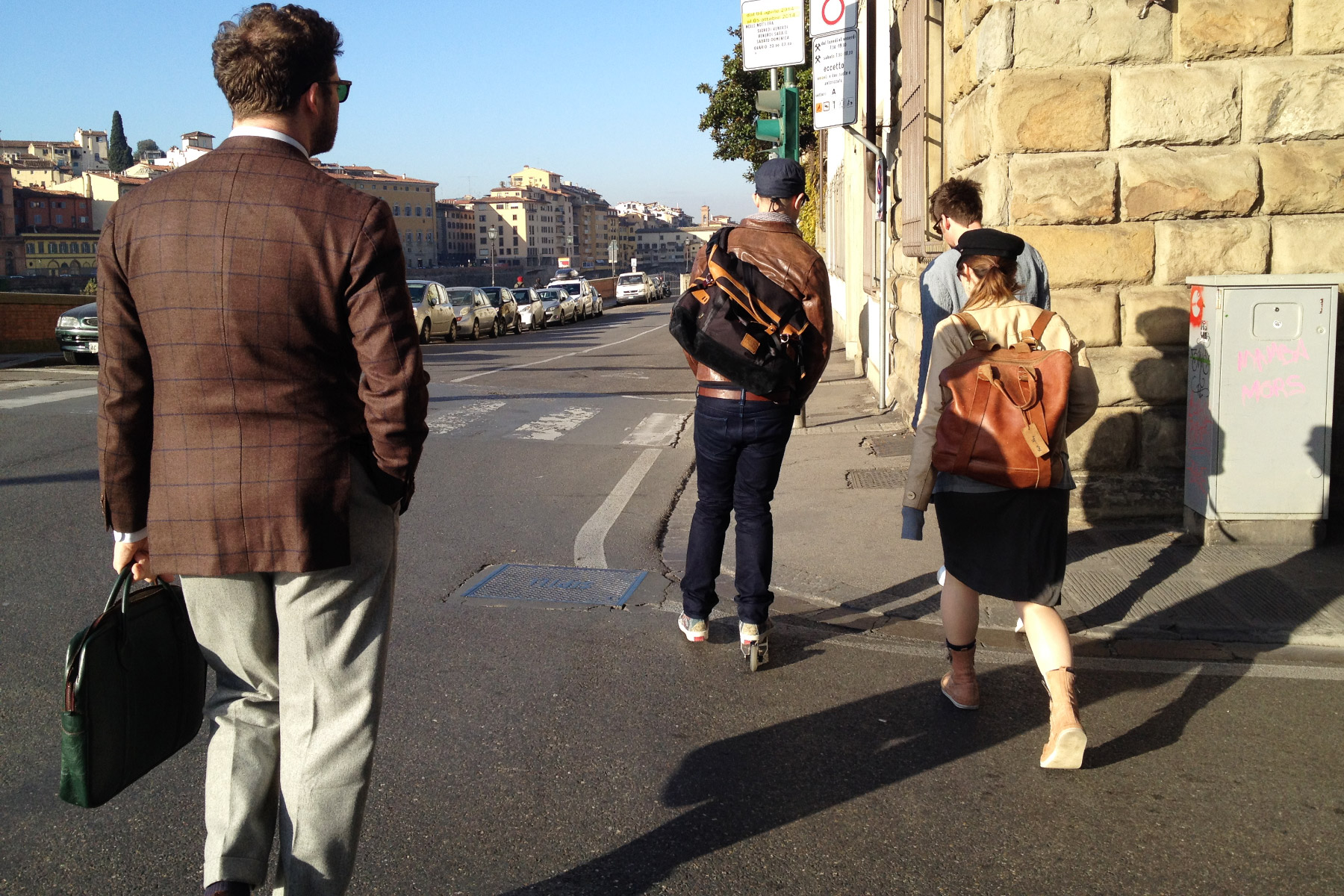 The very first thing I noticed as soon as we entered the Fortezza was The Wall. That's not a wall, that's a bloody ledge, I uttered to Jasper.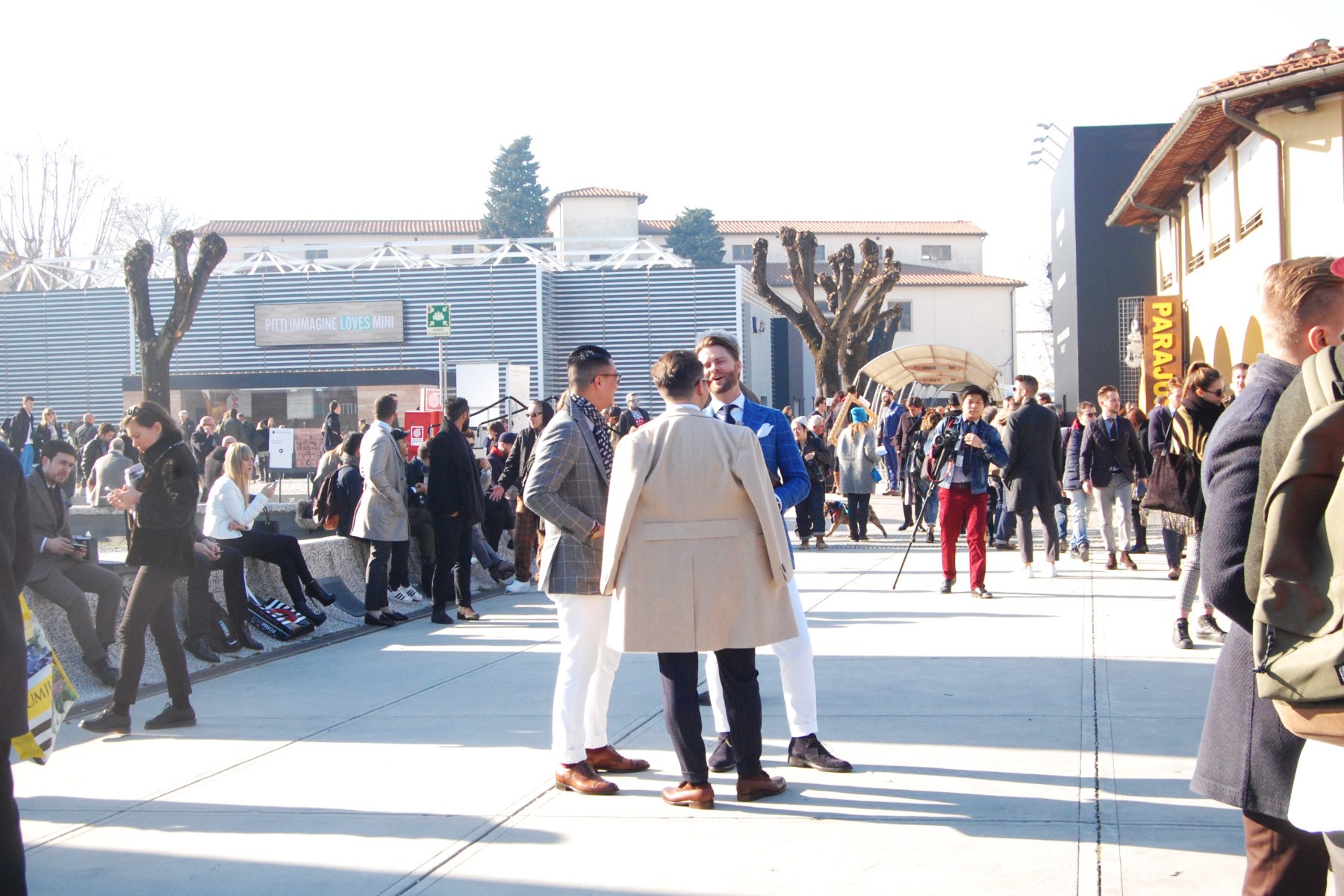 We headed together to Monitaly's booth for our first stop. It was my first exposure to the label and frankly I was half ashamed I hadn't looked into the label before this. Yuketen too. I'd wear those creeper derbies, as I imagined myself in them with a Comme boiled poly suit before I remembered that I had work to do. The group split up. I walked about the hall with Jen, discovering a few labels worth mentioning (more to come later), like the Japanese-yarn-maker-turned-knitwear label, and a German bag maker inspired by German military backpacks, who coincidentally had collaborated with Junya Watanabe and Comme des Garçons.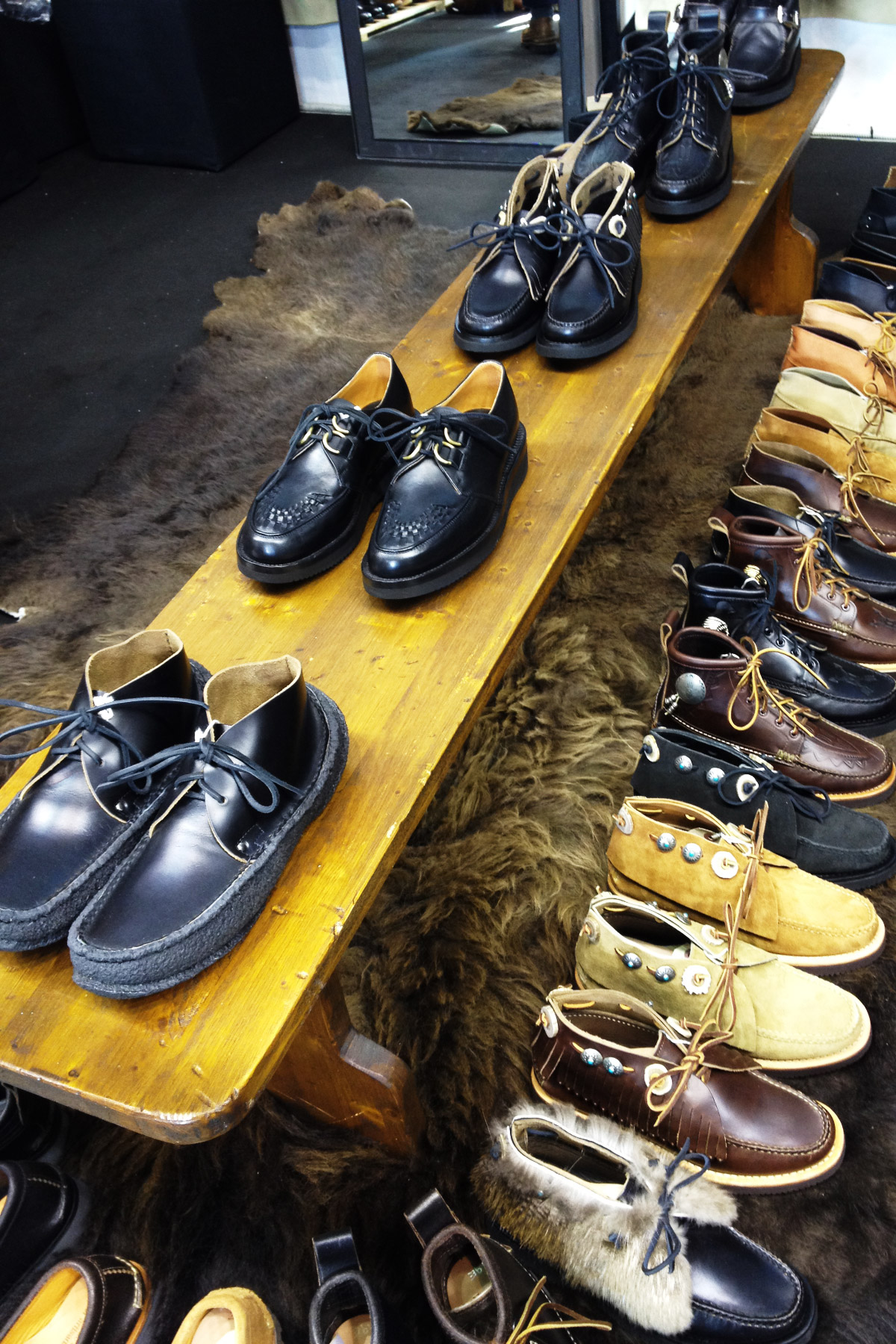 Jen and I decided to hang out by The Wall. The Wall. How did that name come about anyway? I guess The Ledge doesn't sound as grand. We sat there soaking in the unnatural sights and sounds, creeping on people with our cameras. I love clothing. I love seeing people rocking awesome clothing. But after some time and many passing peacocks later, all the good-looking perfectly-coiffed bearded men blurred into a single entity with curved salt-and-pepper moustache wearing a blue checkered suit. I could no longer differentiate one from another. Nor did I want to. Later on David told me that colourful checkered suits are the norm, especially for Italians. All I could think of was how well they would match an old granny's delightful home in an English village, particularly the dude in the red tartan suit.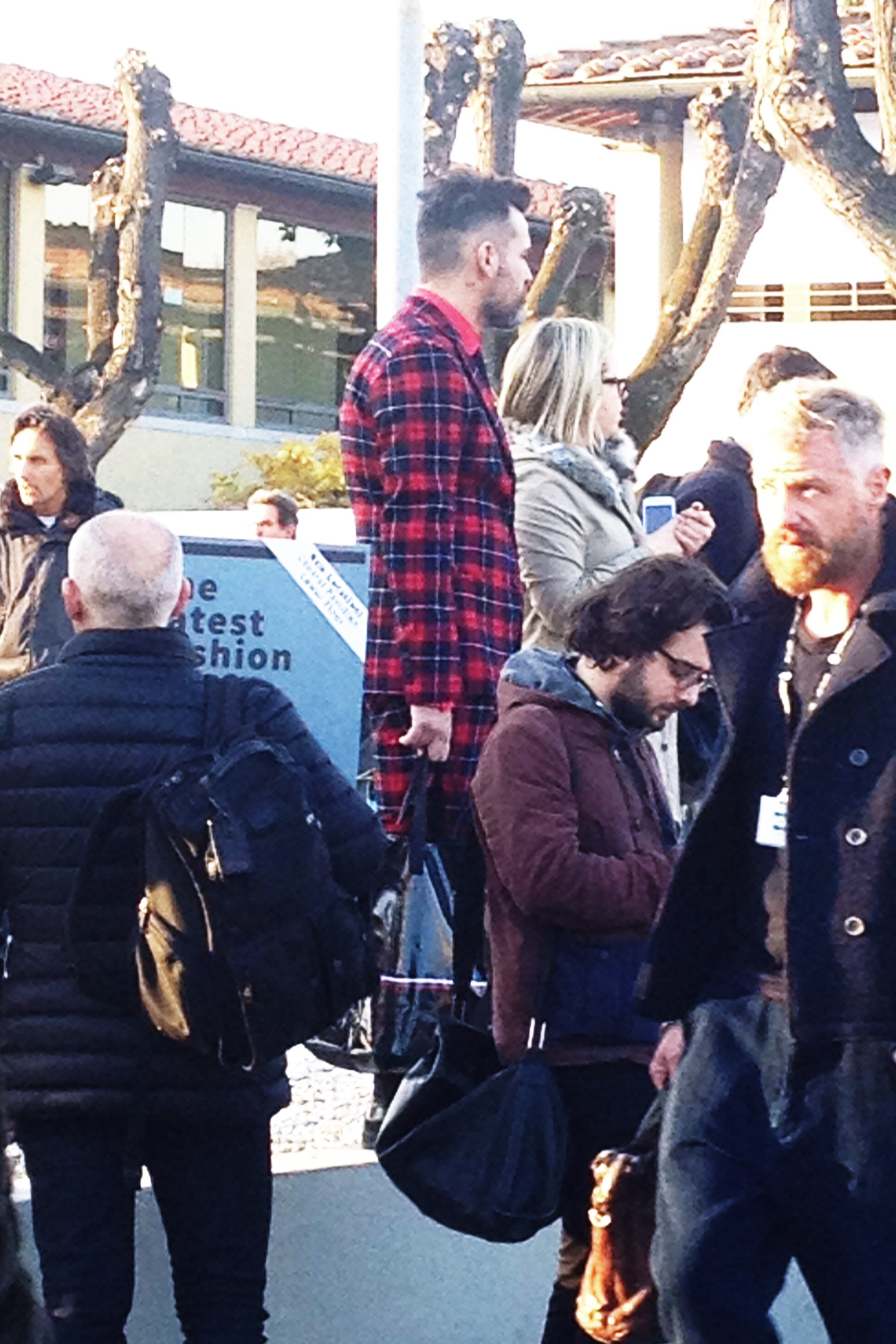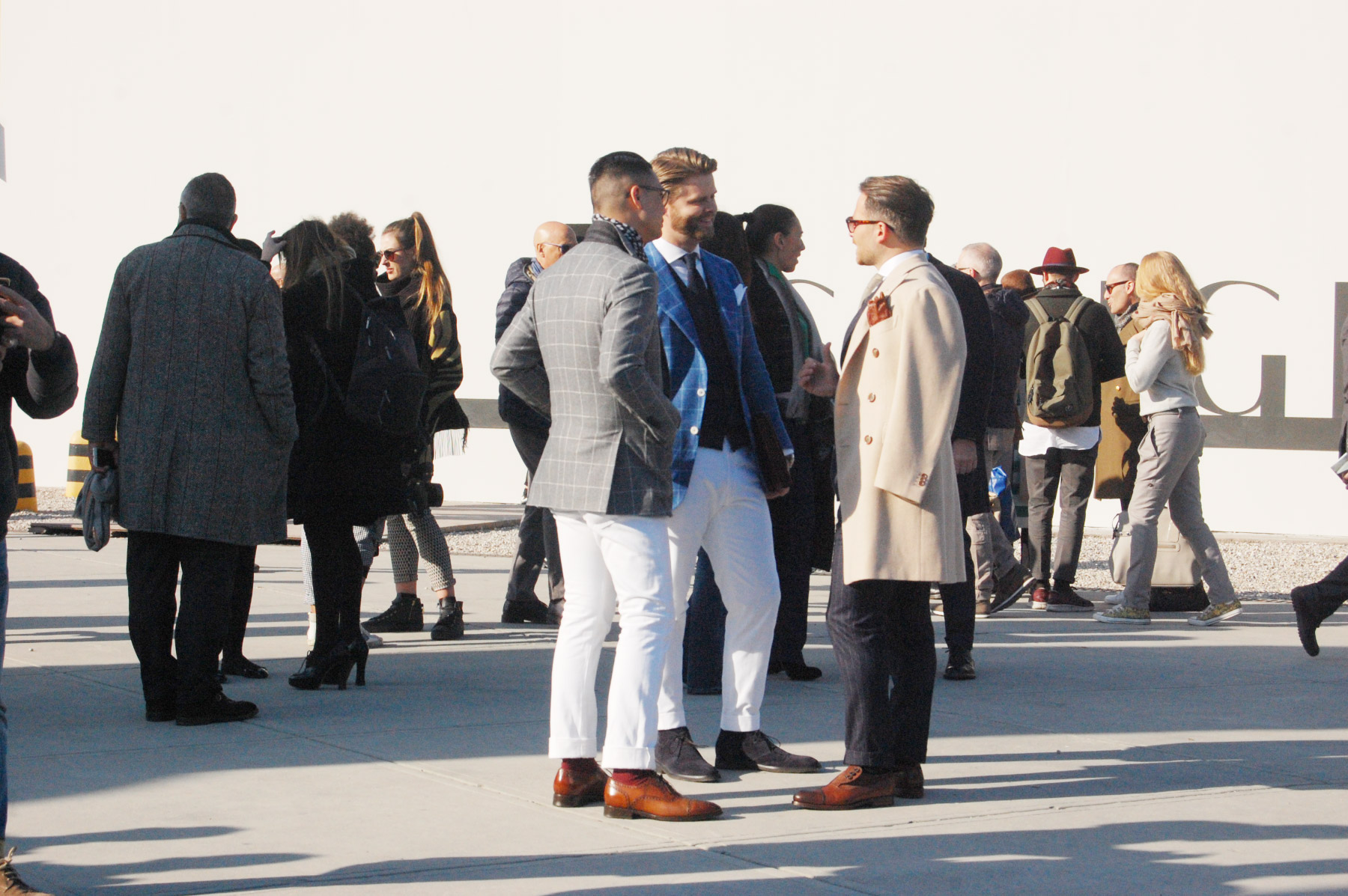 ---
After the amazing press lunch - wow this al dente pasta you guys, and they bothered to peel the oranges too - David and Jasper gave me a short tour around the main pavilion where the hastagmenswear clothes were exhibited. Suits after suits after brogues after bowties after half naked men.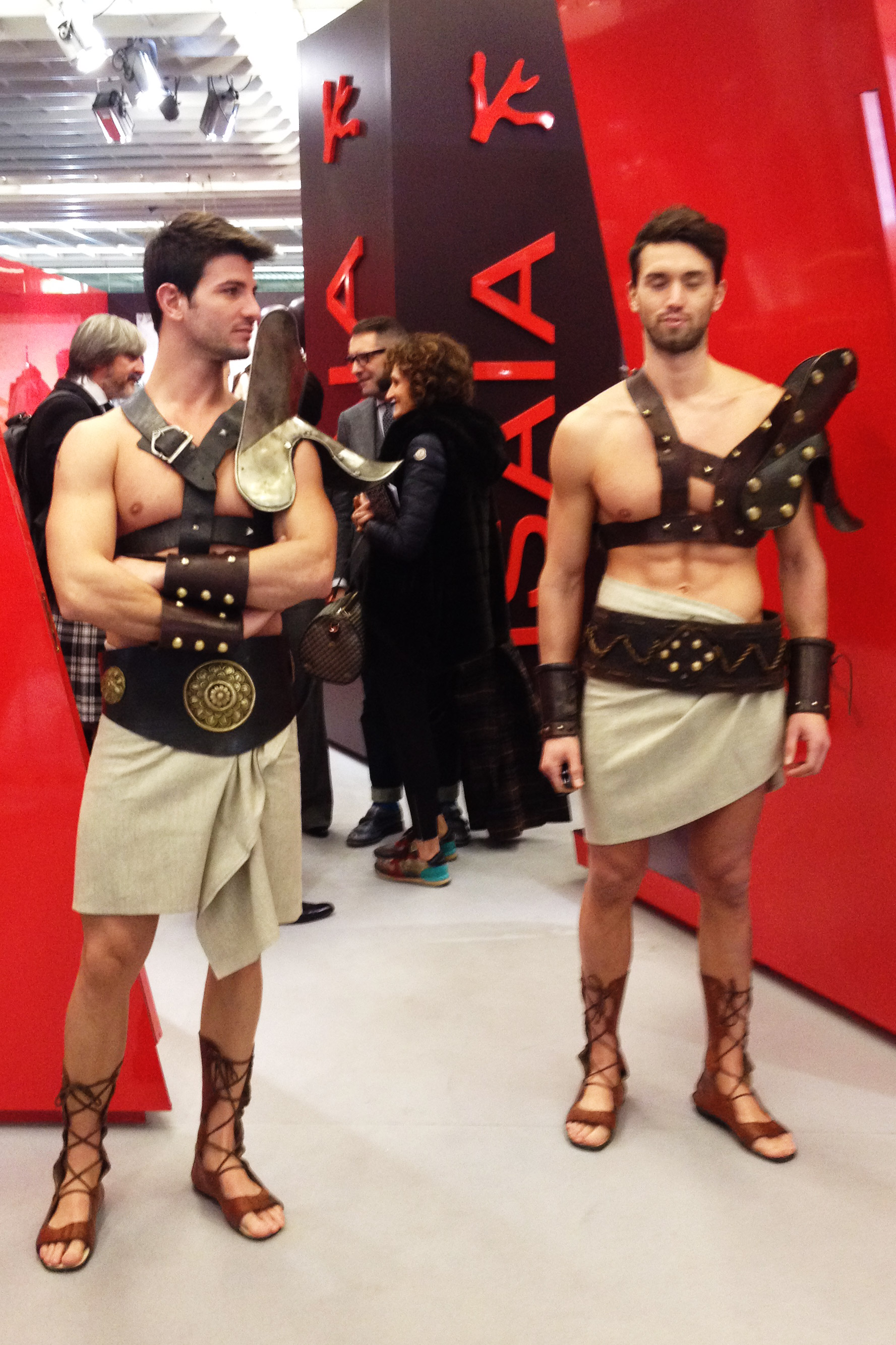 We parted ways again and I thought I'd like to further observe the circus by The Wall in an attempt to get inspirations for my writing. It was four pm and the throng had grown tremendously, but I spotted a space next to this gentleman whose coat had holes, tears and raw seams. Absolutely un-sprezzy. Needless to say I got excited.
Me: Hey I like your coat.
Dude: Thanks, a friend of mine made it. His label is called Rareweaves.
Me: Fantastic. Would love to see more.
Dude: Is that a Junya you're wearing?
Me: Oh yeah I'm a huge fan of his.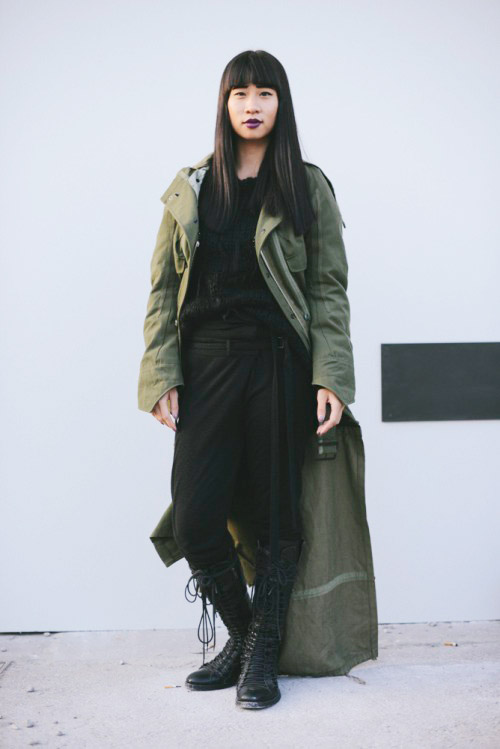 We spoke for a while. The gentleman introduced himself as Justin, owner of a cool store in New York called Gentry. I spotted familiar street style photographers as we chatted - Tommy Ton and Adam Katz. A woman with green hair with matching green trousers in the same exact shade of hunter green walked by. She must have been planning the outfit for months, Justin replied to my comment regarding her dedication. But none could have prepared me for the next scene that happened after.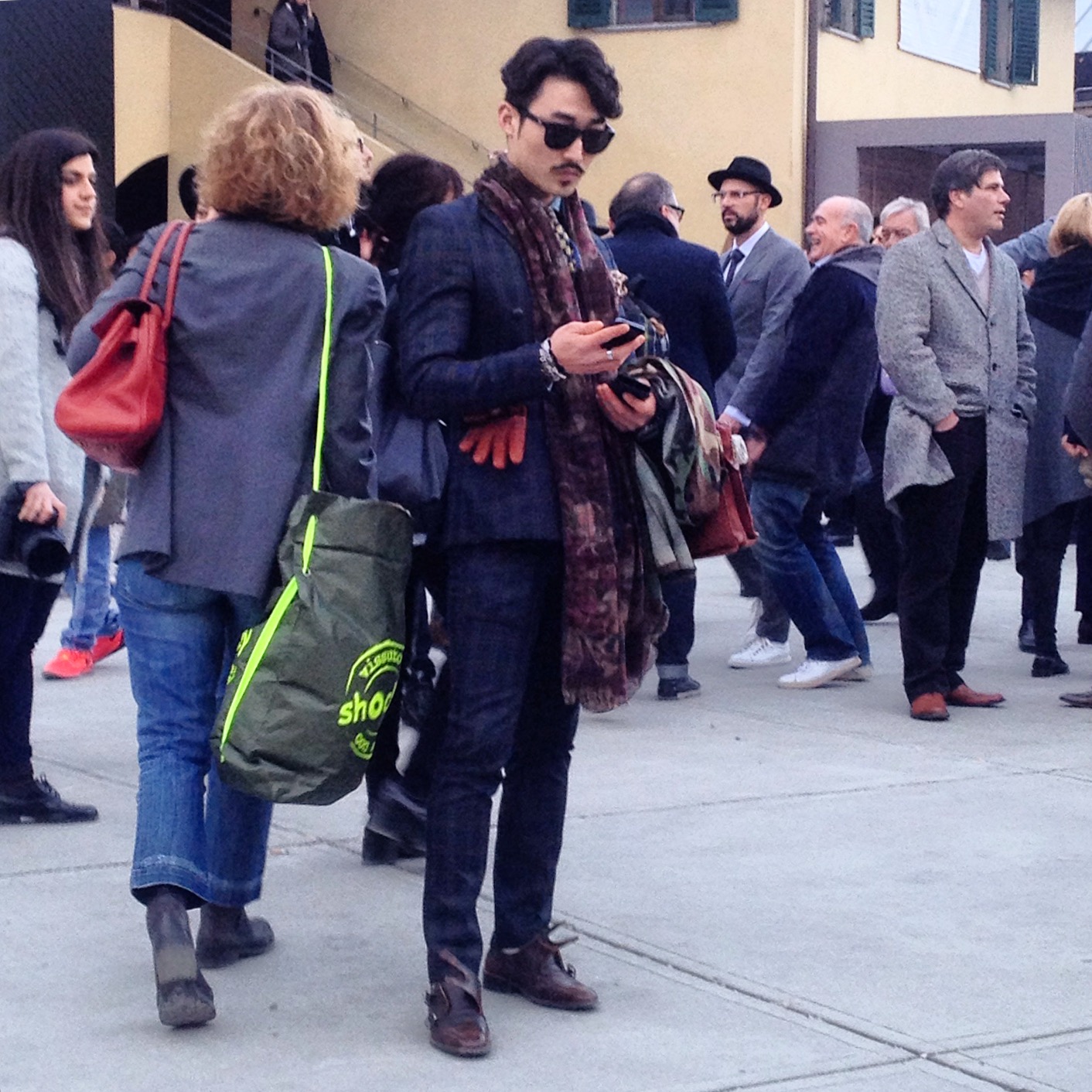 Some Asian chap - admittedly very much swagged out in another one of grandma's-couch suits - was surrounded by a ring of photographers clicking away incessantly. What was most disturbing about the sight was not how poised he faked his phone call. No sir. It was his unbuckled dubmonks. What the hell was that about?! I asked Jasper after picking him up from the Press room. He was surprised that I had never come across this. Well that's because unbuckled dubmonks doesn't happen in real life, I thought. Fok then introduced me to the term 'sprezzatura' over dinner. The art of nonchalance, the pretense that one doesn't give a tooting care, David explained. Bejaysus. That's like buying a pair of geobaskets, painstakingly remove the laces to expose the giant tongue and walk about uncomfortably, which requires sheer commitment. I can only wonder if he buckled them back at some hidden corner. Like how female attendees change into their flats after getting out of the Fashion Week circus.
Oh the things we do to get photographed. I can't even.
PS. I would highly recommend reading the Pittilogues written by the rest of the SF crew as they have various different perspectives even when some of our activities overlapped.