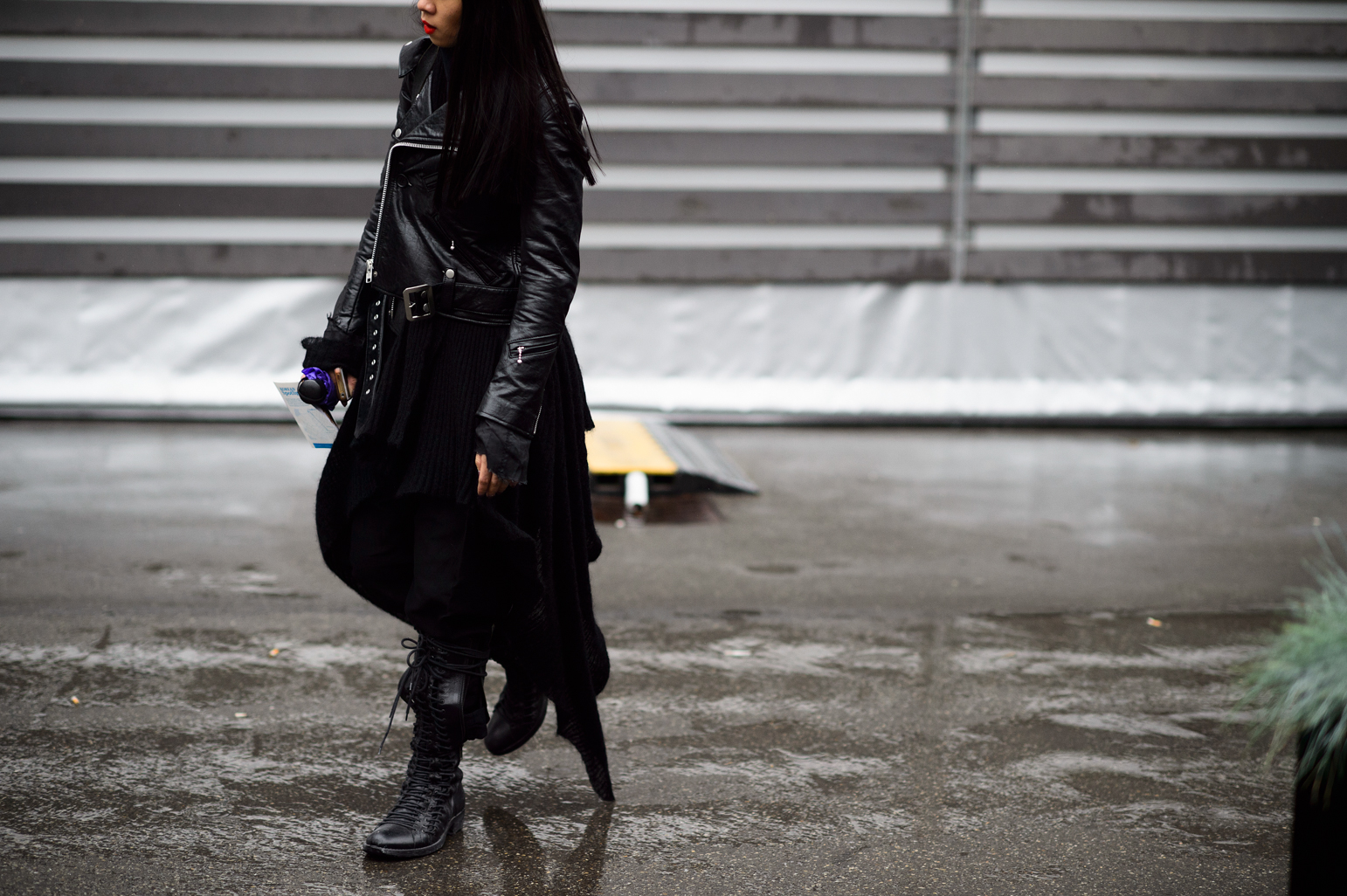 I woke up at seven in the morning - this time because of my default alarm setting (bollocks!) - still very much drunk. Not good. I have never had a hangover in my entire life because in the extremely rare instance I overdrink, my stomach will empty its contents and I go back to square one. I was determined not to break my record so I went back to bed hoping my head would recalibrate in the next couple of hours.
---
The night before we had a wonderful dinner together with SF affiliates and friends. I was sat with Stephanie the awesome SF marketing lady and the crew of Monitaly/Yuketen. Yuki - the founder - is a Japanese who has been living in the US for umm.. forever and has a penchant for Native American jewellery. Over the main course he regaled his adventures that included jumping off the boat and swimming across the sea. Fok didn't believe him. I think I do.
Dinner lasted until eleven pm and I would have been happy to feel the softness of my pillow there and then. Instead I found myself joining the contingent in search for a watering hole. Under the guidance of Skoaktiebolaget's squad we ended up at a low-key Irish bar whose peace and quiet was shattered by our not-so-sober group. Many shots were involved. I mouthed along to what I could only guess was a Swedish drinking song.
---
I dragged my heavy head off the pillow four hours later sans headache (yasss gurl yasss!), showered and rushed off to the Fortezza. Despite the weariness I still had enough enthusiasm to put on my tight Junya biker over a Julius mohair cardigan that kept brushing the ground. It took me thirty minutes to get dressed. No outfit decision could be made swiftly when one's head was swimming just hours earlier.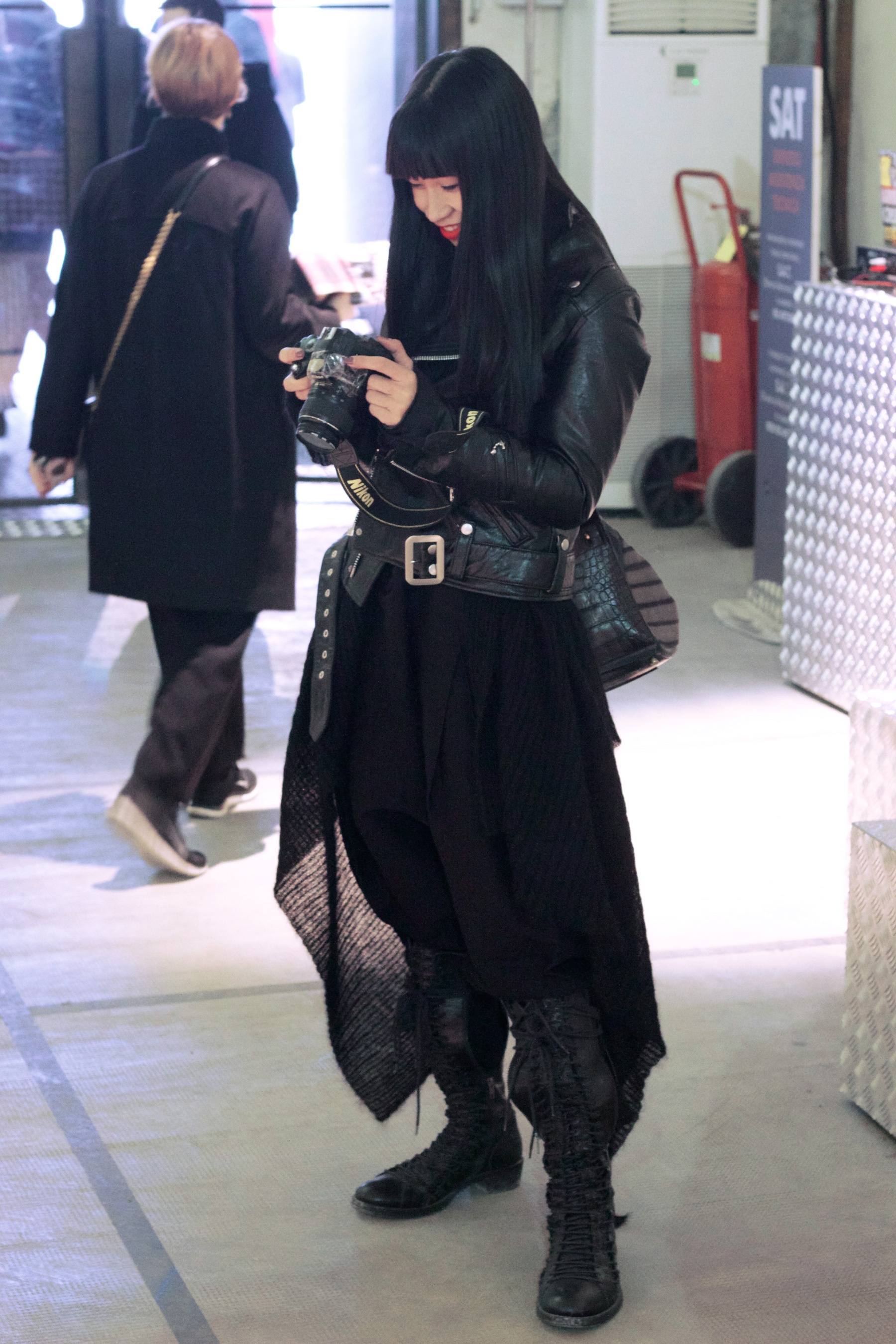 Jasper and David were typing away on their laptops when I met them in the Press room. Good Lord I've written nothing yesterday. Luckily neither of them noticed the shame creeping in my head. David appeared fresh despite rocking out to 90s high school anthems last night while downing shots. Jasper gave me the impression that he had had enough of people, that and the world in general. He notified me of his intention to only work for three hours. I was more than happy to oblige, so off we went to talk to people and look at stuff.
Since the first day I'd noticed that the classic menswear stuff made up a smaller share of the Pitti line up than I thought. We explored various other halls housing all sorts of labels and aesthetics. In 'Urban Panorama' there were strange names like Boom Bap Wear (wut), Moonboots (literally selling moonboots, talk about hitting a niched segment), familiar ones like Converse and Superga, but best of all was Crocs. Models, loud dance music, bright lights; everything I'd associate with Paris Hilton was under that roof. I came out feeling glittery and all neon like.
These smaller venues were situated at the opposite side from the main Uomo pavilion. I noticed that the outfits of the attendees evolved significantly the further we walked away from it. Less Sprezzatura, more Fuccboi, which peaked at the 'Unconventional' hall. According to the Pitti guidebook, Unconventional was 'the new project dedicated to luxury underground styles blah blah strong personality blah blah corrosive impact rule-breaking unorthodox yada yada'. Not the worst copywriting we'd come across in this event, sadly. As soon as we entered the venue my sight was assaulted by none other than Hood by fucking Air. That explained the A$AP Rocky lookalikes.
A DJ was installed near the entrance, spinning more offensively loud music. Someone should have told the organising committee that loudness doesn't correlate with unorthodoxy and strength of personality. I pittied the designers who had to endure the racket all week long. We brushed past Hood by Air's stand - puzzling over a giant baby pink parka emblazoned with HBA all over it (Jasper: What's the point of this brand again?) - to check out Isabel Benenato's next to it.
Well here's a familiar sight. Chunky uneven knits, oiled leathers, asymmetrical jackets, allblackerrrthing. We also spoke to a hatmaker (Reinhard Plank) or rather its representative, and a shoemaker (The Last Conspiracy), taking lots of photos in between while discussing the Owens and Wang effect. At first glance, many of the labels in this hall came across as derivatives of Rick Owens's various lines, or the usual 'artisanal' culprits that one can find in PN/P. After taking a closer look, my opinion barely changed. I didn't see it as a bad thing, they did make beautiful garments and accessories, but I wasn't jumping out of my Ann boots either. As jaded as I was, I felt that there were one or two designers worth mentioning and I hope to do just that in a more in-depth article.
Shortly after we got agitated by the annoying loud music that made it difficult to have a decent conversation. We left the hall feeling mentally drained from the hubbub. That's the thing I remember most vividly about Pitti. It was a constant onslaught on your visual and auditory senses, sucking the living energy out of you every single minute you spent within the walls of the fortress. And the huge number of people, jaysus. Every third person was inevitably jostling for your attention with their colourful suits and perfectly tucked-in gloves in the pockets, that or giant orange moon boots and skirts/butt flaps. It was a classic case of 'too much of a good thing can be bad'. As exciting as it was to see so much creativity going on in a single place, to absorb all the sights in a short period of time was overwhelming.
Sometime later we left the Fortezza, with me feeling mentally drained. To think that it was only the second day.