Brand Synergy. What on earth is brand synergy? It's not an entirely new phrase in the world of Marketing. Simply put it's combining the strength of two brands to create a much stronger impact or influence on the consumers by multiple folds, ie. 2 + 2 = 5, or 10, or 30, etc. One example would be like putting Doctor Who and Sherlock in a single movie. The Anglophiles are bound to wet themselves to no end.

In the world of fashion however, it has become a buzz phrase that has been thrown a lot in various fashion forums, albeit without quite the same connotation. More often than not it refers to how well a brand 'fits' with another in an outfit, eg. Comme des Garçons with Yohji Yamamoto. I'm not hypothesising as this matter has been brought up in my presence on numerous occasions. 'Does Rick go with SLP?', would be a commonly asked question, as if one was putting on a playlist, making sure that the BPM matched closely to ensure smooth transitions between songs. In short, synergising brands is the act of trying to ensure that the visions and aesthetics of the brands included in a single outfit/wardrobe are coherent and complementary.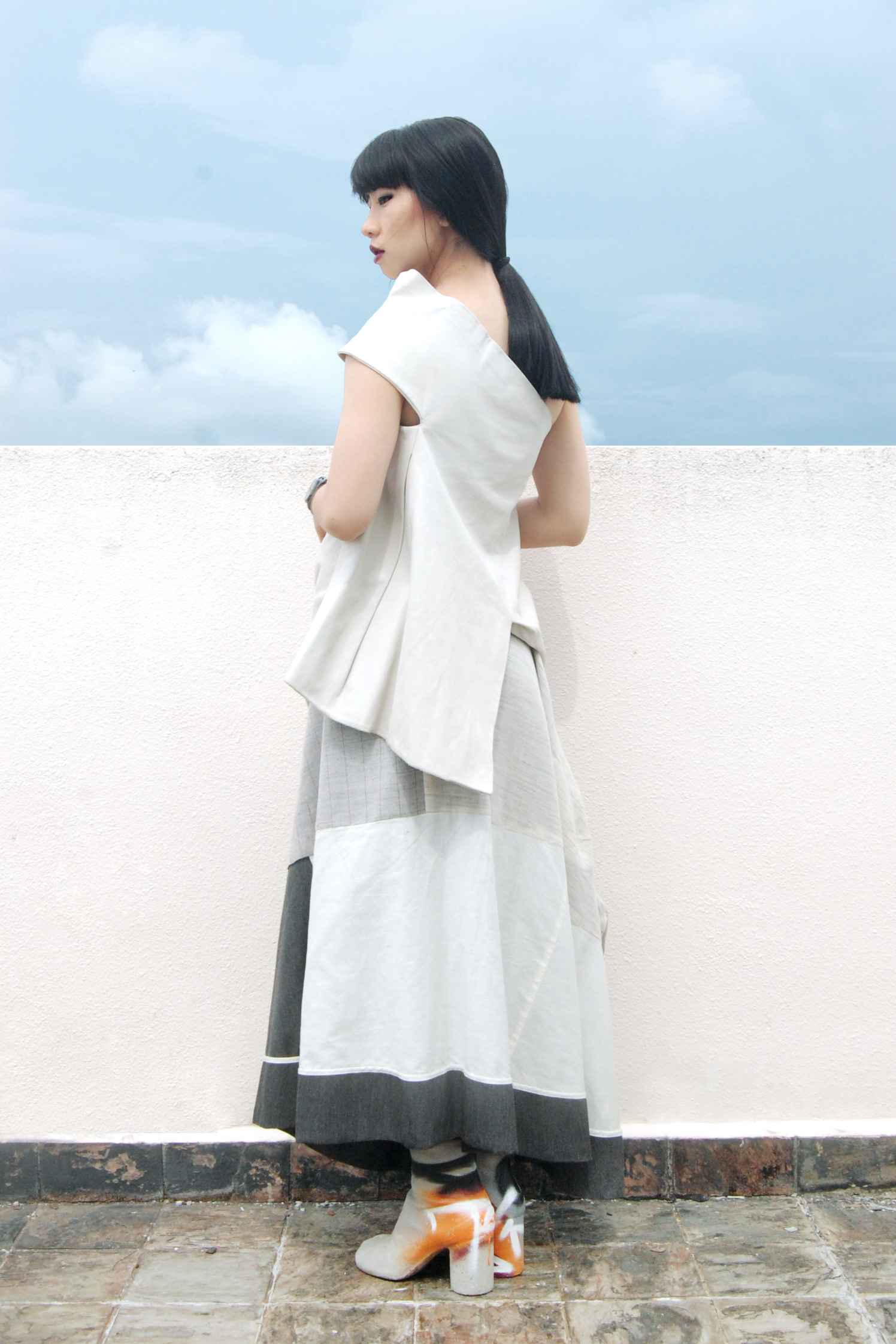 I suppose the main draw of subscribing to the theory of brand synergy allows one to limit purchases within a certain circle of labels, removing most of the hassle of matching one's clothes. However that limitation can also be a drawback. Should one find themselves fancying a garment that contradicts one's chosen aesthetics, cognitive dissonance is most likely to occur. 'Do I get this and let it collect dust in my closet? But I'd really love to wear this magnificent Thom piece. I may have to get the other Thom pieces. Or attempt to wear them with my Cavallis. Why is fashunz so hard OMG!?"

Opponents of brand synergy argue that subscribing to a stringent formula usually result in looking like the real life manifestation of a lookbook. And we know that in the highest tier of online fashunz, you'd be banished to the pariah class faster than you can say 'Hood by Air'.

Personally I find that both extreme viewpoints aren't quite beneficial to our fashion enjoyment. Indeed there's a need for us to curate, but it doesn't have to be done according to a strict formula of labels. Like it or not there will be instances in which labels that are mutually exclusive in aesthetics produce garments that work well with each other (even if it may just be in our heads). What I tend to do is simply concentrate of garment synergy, which is umm, my jargon for mixing and matching. I take pleasure in combining silhouettes, fabrics, textures and colours that complement each other to create looks that are often not achievable through a streamlined choice of labels. This outfit is an example of such exercise. The tunic is made of leather, the skirt linen and wool, the shoes cement. Put them together and they vaguely resemble a Roman-Japonaise peasant.

With the said I don't see why one should worry about falling into the trap of caring about brand synergy. If you find yourself falling down the rabbit hole then simply enjoy the ride. Because at the end of the day they're only clothes, something we should be having fun with.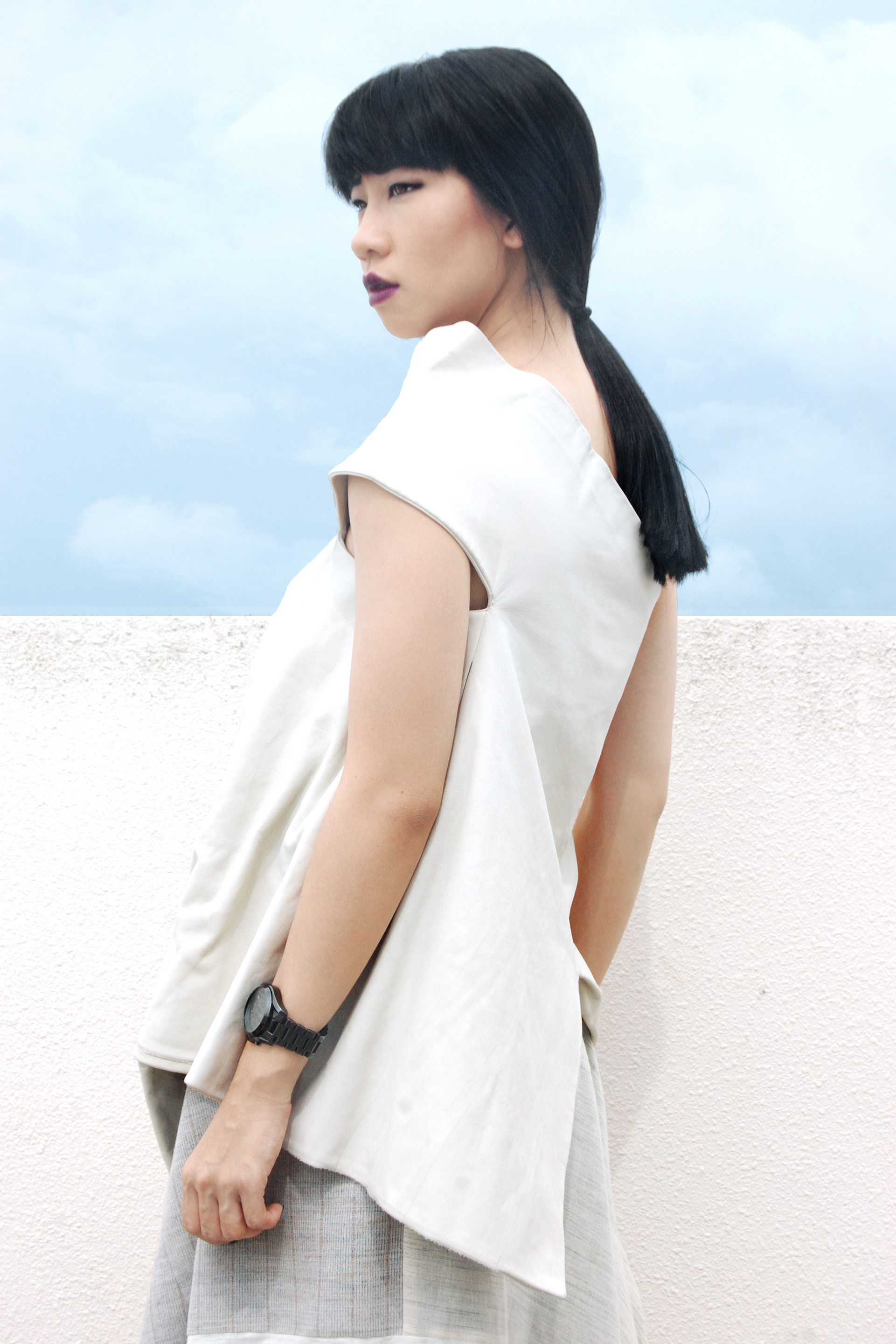 Wearing Rick Owens leather tunic; Comme des Garçons skirt and Margiela cement Tabis