It has been almost thirty years since Rei Kawakubo shook the Parisian runway with her anti-fashion aesthetics. Alongside Issey Miyake and Yohji Yamamoto, she paved the way for younger Japanese visionaries such as Junya Watanabe and Jun Takahashi (of Undercover), and more recently, another rising star on the Parisian runway – Chitose Abe of Sacai.




Although Sacai only joined the fashion week parade about four to five years ago, Abe has been in the business before the turn of the millenium. She began working under Rei Kawakubo in her twenties as a pattern-cutter, then went on the assist Junya Watanabe since the inception of his own line – the extent to which was not quite revealed. Fast forward to 1999, Abe made the decision to leave the Comme des Garçons family and branched out on her own. Fifteen years later, Sacai has become one of the most sought-after shows in Paris.




I was drawn immediately to Sacai as soon as I spotted her recurring interpretations of motorcycle jackets. I have always been very fond of Junya Watanabe's deconstructed versions, so it was most pleasant to come across someone else who is fixated on the same garment. For FW2012, there was a strong emphasis on outerwear. In an interview with Harper's Bazaar, she stated that the collection was divided into four categories – The Trench, the Country Life, Sports and Biker.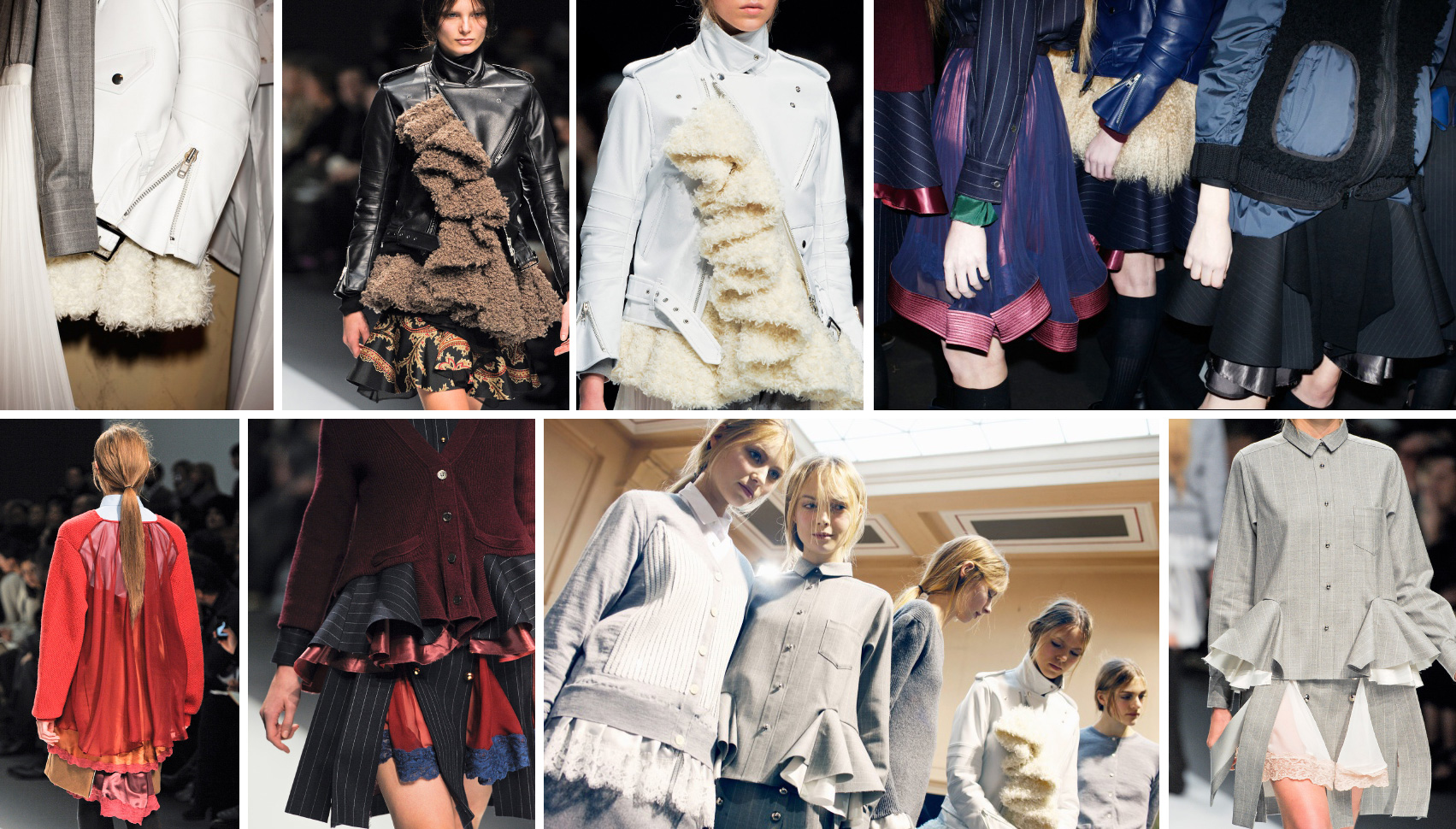 Soon after I had seen the collection online, I had the opportunity to try on the very same motorcycle jacket I fell in love with in the show. I did expect a hefty price tag, considering that it was made of heavy substantial cowhide, complete with detachable wool-ruffled lining. It was apparent that the quality of craftsmanship matched that of CdG's and Junya Watanabe's. Inevitably I had to bring it into the changing room before I could check the price, saving the embarrassment of keeling over in shock in front of the sales assistant. True enough, it cost the equivalent of over three thousand American dollars. Welp. It was comparable to the high price point of CdG's FW2013 collection, but a year before that, CdG's and Junya Watanabe's price points on the whole were only two thirds of Sacai's. As of 2014, Sacai has now been stocked in more online stores than ever before, and it's easy to compare the price differences between the various Japanese brands. (Of course none of them comes close to Yohji's, but that's another story). It's no surprise really, since Sacai is after all a smaller brand, thus needing to charge more to make up for the smaller production volume.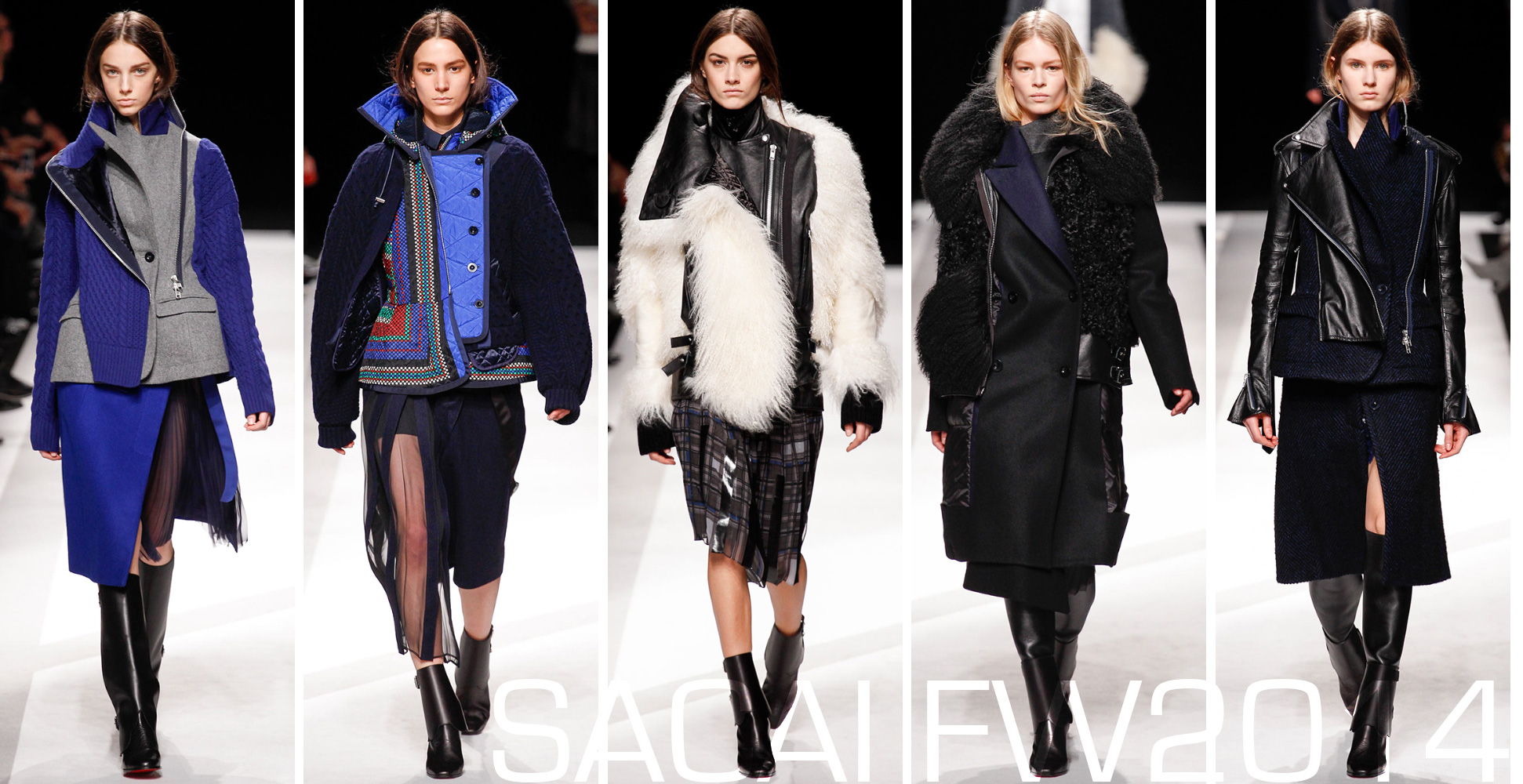 Her first foray as an independent designer began with knitwear. "I began my own label with knitwear because I could do it all by myself but then became a signature," explained Abe. Like many of her Japanese peers, she chooses not to hop from one trend to another. Instead she is constantly evolving and strengthening her creative vision with every new collection. Abe said that the most important lesson she's learned when working under Rei Kawakubo and Junya Watanabe was, "the importance and gratification of designing clothes that have not been done before". Armed with that belief, she carved her signature look based on the idea of juxtaposition and dissection of traditional garments. For example, in her FW2014 collection, she added elements of a biker jacket onto a peacoat, as if they've been torn apart and fused together in orderly chaos. Her clothes are often divided into front and back sections which appear to be two different garments stitched together at the side seams. It's always a pleasant surprise to see what the back of each garment looks like whenever the models do a U-turn on the runway. There are plenty of designers out there who love to mix the feminine and masculine, but Sacai's version appealed to me tremendously due to her finesse in volume and silhouettes. If I may be so bold as to personify the Sacai girl, she would be the captain of the cheerleading team who rides a badass motorcycle.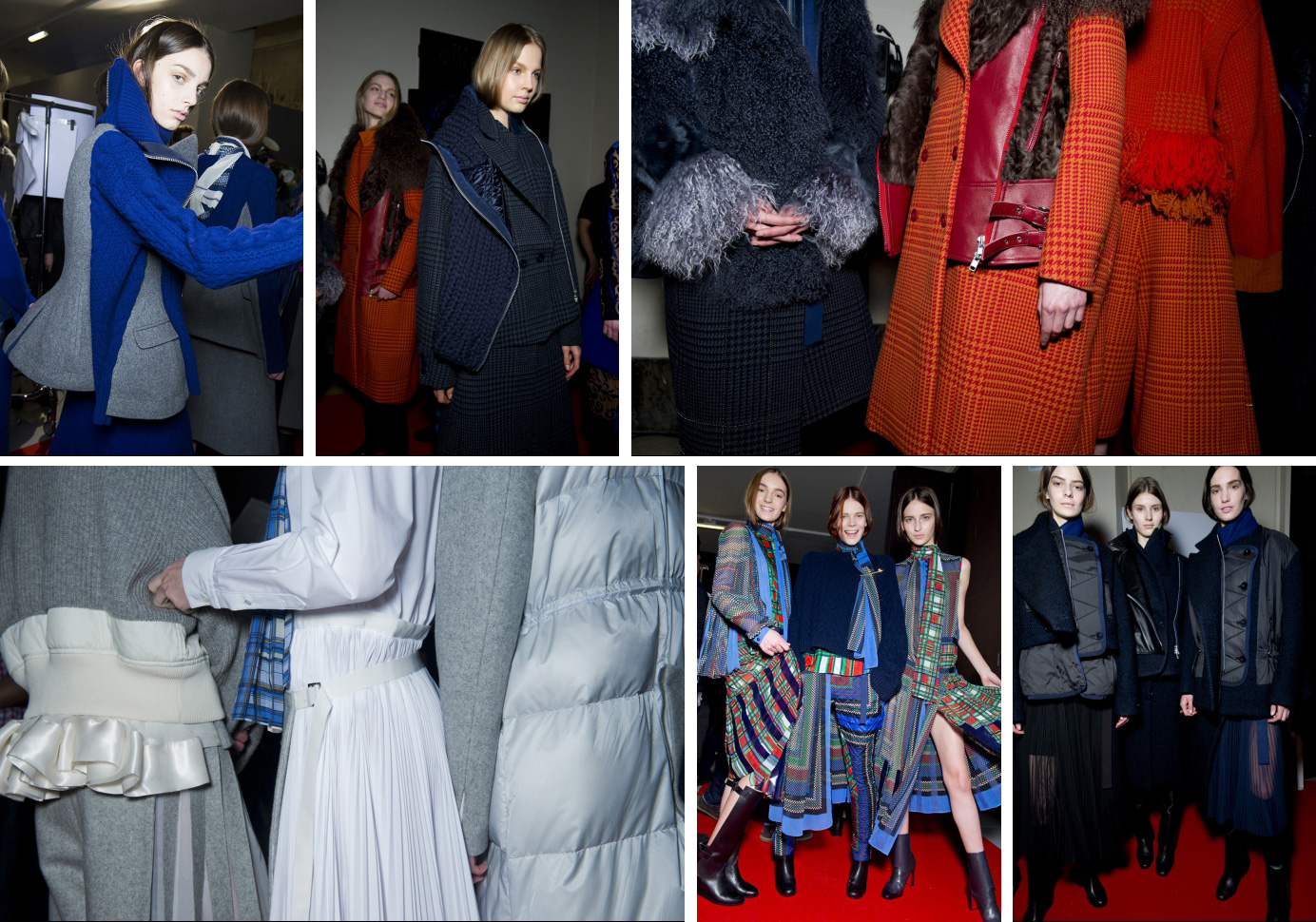 Like her mentors, she too understood the importance of balancing business and creativity. It may explain why she focuses much less on theatrics and more on wearability. "I believe that fashion is not art and should be functional. I always make sure that my designs for the Sacai collection are wearable and the comfort for the person is extremely important to me," when asked about her design process. Being a working mother probably plays a part in the push for wearability as well.



Sacai Jumper/Coat Hybrid, available on Colette for 575 Euro

As a label, Sacai is probably not one I have the financial capability to buy into just yet, mostly because the jackets I fall in love with usually cost four grands and upwards. But for those who do have the means, I hope you will consider supporting the brand, to a healthy extent of course. I strongly believe Chitose Abe deserves a slice of the fashion pie, preferably taken from lacklustre brands who are primarily relying on branding and advertising to sell.