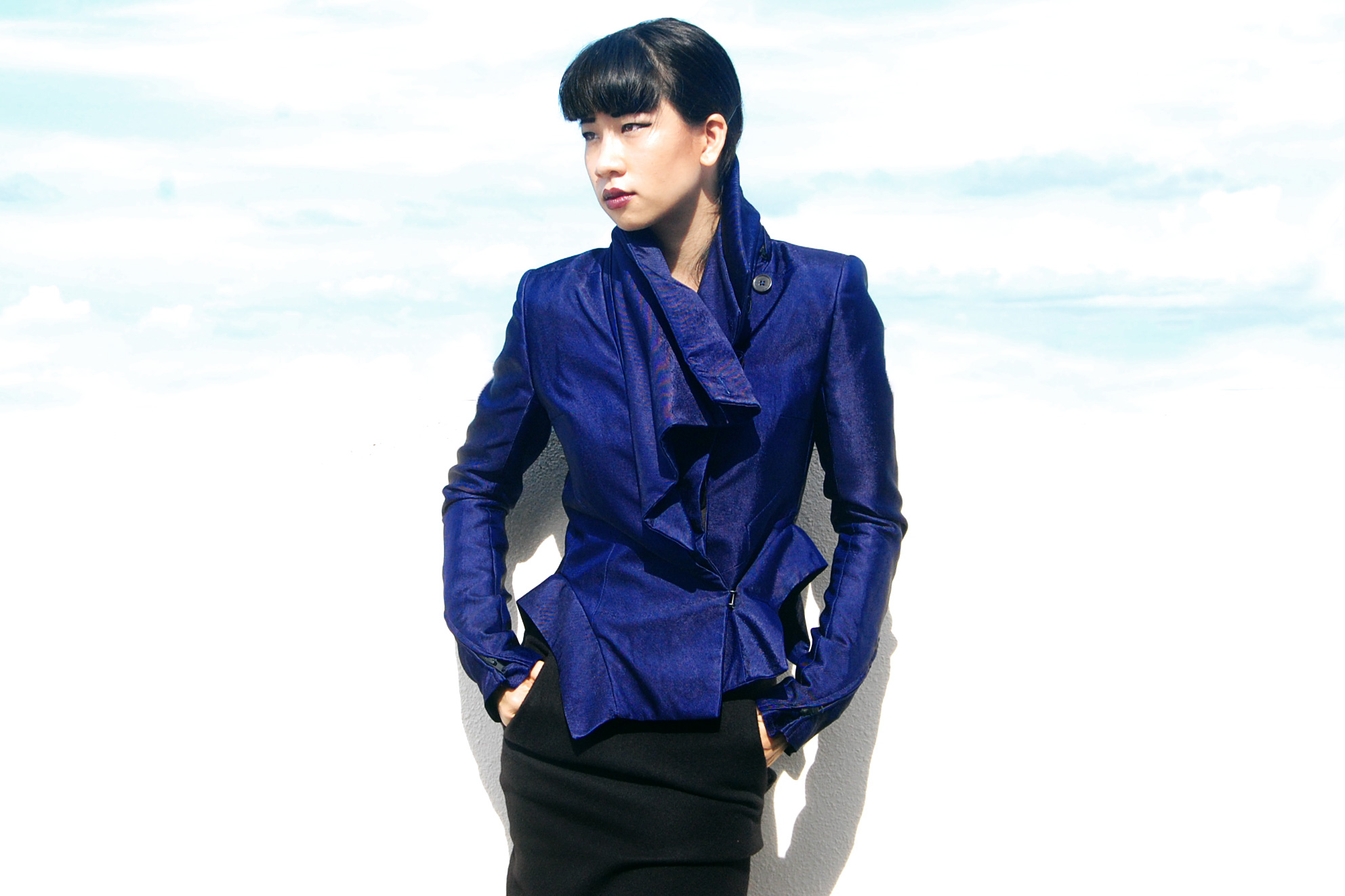 Ann Demeulemeester may be a poet of black, but when she did colours, it was always measured and deliberate. Like her favourite reds and purples, the cobalt blue she showed in the FW2012 collection was rich, vivid and ever so striking. The wonderful iridescent fabric changes its hue depending on the light – a glorious shade of kingfisher blue in the sun, and an enigmatic shade of ultramarine at night.

Aside from the wonderful use of colour, the collection was a testament to Demeulemeester's prowess in mixing tailoring and draping. It's fairly easy to spot her signature tailoring – it boils down to the shoulders which are always sharp but not severe, and the waist that nips in ever so slightly before flaring out into what can be considered a peplum. The drapes though, are on a different level altogether. Perhaps the closest analogy I can think of would be an onion. You keep peeling and peeling the epidermis while screaming in your head – "For the love of God when will these layers end?!" – while tears are streaming down your face. Now substitute the frustration with glee but to the same dramatic degree, because I know I'm not the only one who gets excited with excessive layers. The outermost flap creates a funnel which you can remove completely, not that I'd advise anyone on doing it because you should be buying Demeulemeester to look dark and mysterious to begin with. I'm kidding. Only just. So the outermost flap, it can be unbuttoned from the collar bone area to reveal – wait for it – another funnel (hurrah!). When all the layers are unzipped and unbuttoned, it resembles an onion whose scale leaves have been opened up to reveal its bud – the bud being the leather vest worn underneath the jacket in that last photograph. These jackets are great for most occasions because they're comfortable unlike many of their equally striking counterparts. Not so great when you get home drunk and start fumbling with the buttons and zippers and hooks, injuring yourself in the process. Will not advise for date nights if steamy endings are expected – disappointment may ensue out of impatience.

In all seriousness, FW2012 is one of my favourite collections from Ann Demeulemeester. I often think of her works as soft, languid and poetic, but this time she dressed her army in architectural aggression, ready to chant a battle cry. And if there's anything I've come to realise about preferences, is that I love my Ann powerful and fearsome.