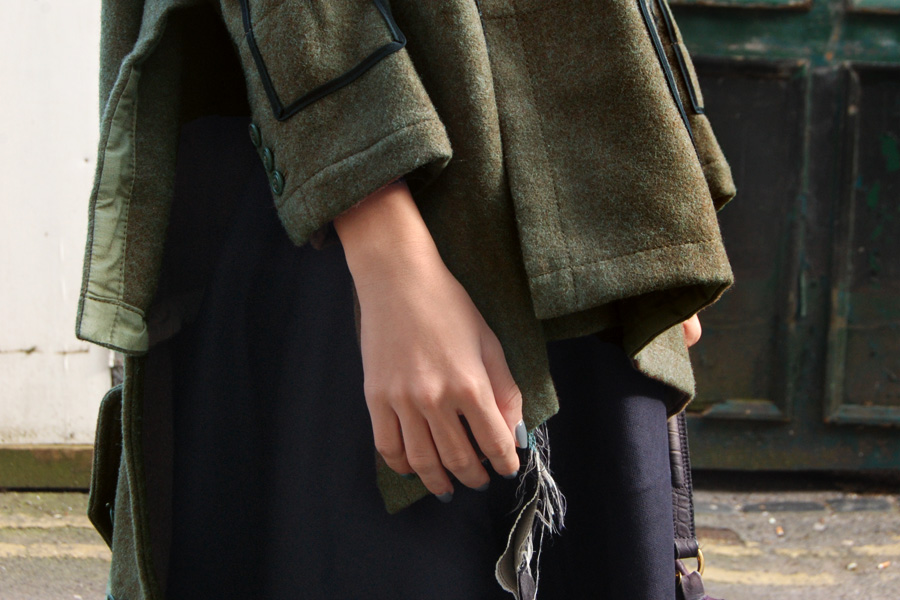 Wearing Comme des Garçons FW09 'Wonderland' coat, SS04 taped seam skirt, Damir Doma boots, YSL Muse Two bag
I have had this coat for a while now but never had the chance to wear it until I was in Europe. I cannot say it is the most functional clothing ever to guard against the cold because it is constructed more as a sleeved poncho than a proper coat. That, and the fact that it is heavy make it rather cumbersome. However that doesn't stop me from appreciating the coat for what it truly is – a beautifully crafted garment.
It has been mentioned many times how much I love the Wonderland collection but as always with any forms of substantial writing I have some difficulty articulating the reasons for my fondness of it. So in place of that I have picked out the central themes of the collection that speak to me the most, and they are:
Reconstructed utility outerwear
Trompe l'œil and juxtaposition of ideas
Flared silhouette
…which I will explore further in the next post. Stay tuned.