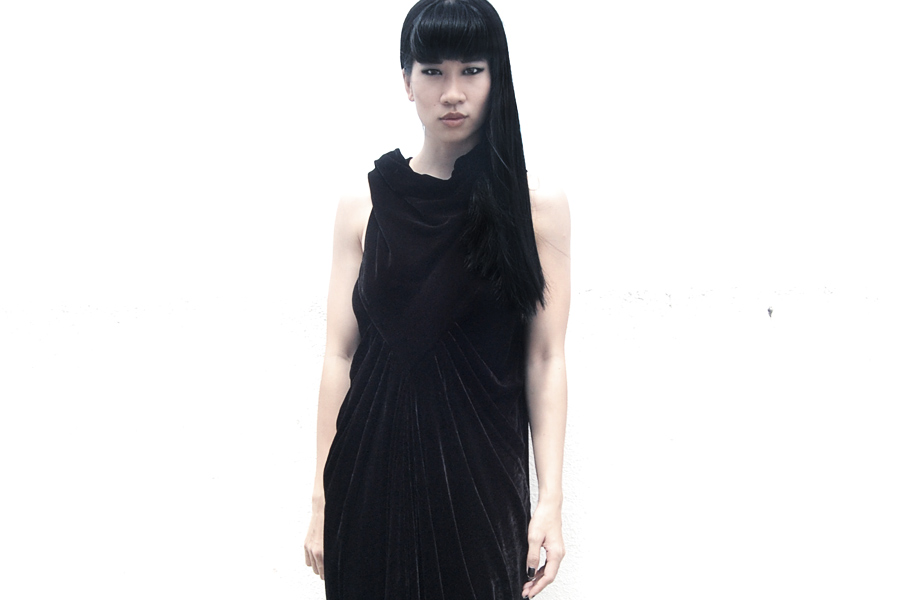 Wearing Rick Owens velvet dress and ankle boots

Just wanted to post a couple of updates. I'm finally on Instagram. I don't have a clear purpose for its existence so far, but it seems to be a useful outlet for candid photos of me being out and about, whenever I can find a full length mirror. I'm hoping I will not end up taking a public toilet selfie but that's not something I can guarantee. I'm also in the midst of writing a short essay. Hopefully I can crank it out proper soon.

I was about to type out a long paragraph singing the virtues of this Rick dress, but I figured that I'll just let pictures do the talking. If you have been contemplating on this model for a while, here are some things you might like to consider. Your waist is lifted up to under the bustline, afterwhich it will be swallowed in the drapes, and the hips magnified. At the back, the fabric drops straight down to inches below where your bum is, creating semi circular drapes that fall right to the hem, flattening your back curves in the process. In other words, this dress screws up the bodily proportion somewhat, but I do believe we wouldn't want it any other way. Also unlike many of his restrictive pieces, this dress allows plenty of room for movement. Verdict: 10/10, would wear again.