Welcome to my holiday photo diary, folks. In this post I will share my short adventure with you in the beautiful island of Langkawi, one of Malaysia's most popular tourist spots. We stayed in an area called Pantai Cenang (or Cenang Beach), surrounded by restaurants serving delicious local and international cuisine, including Mcdonalds (bleagh). There was even an English lady who opened a tea place where I could finally have proper cream tea since the last time I left London.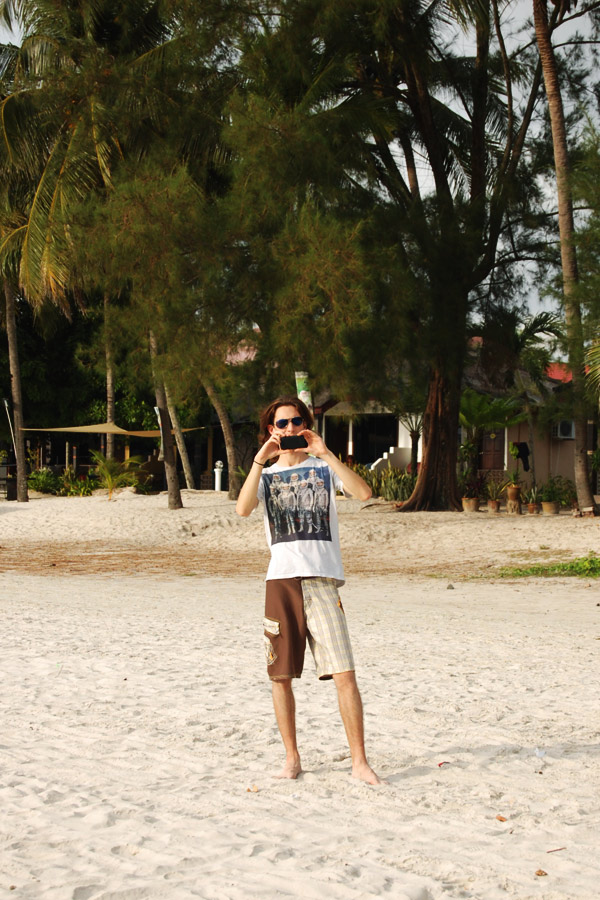 No this is not the English lady who owns the tea room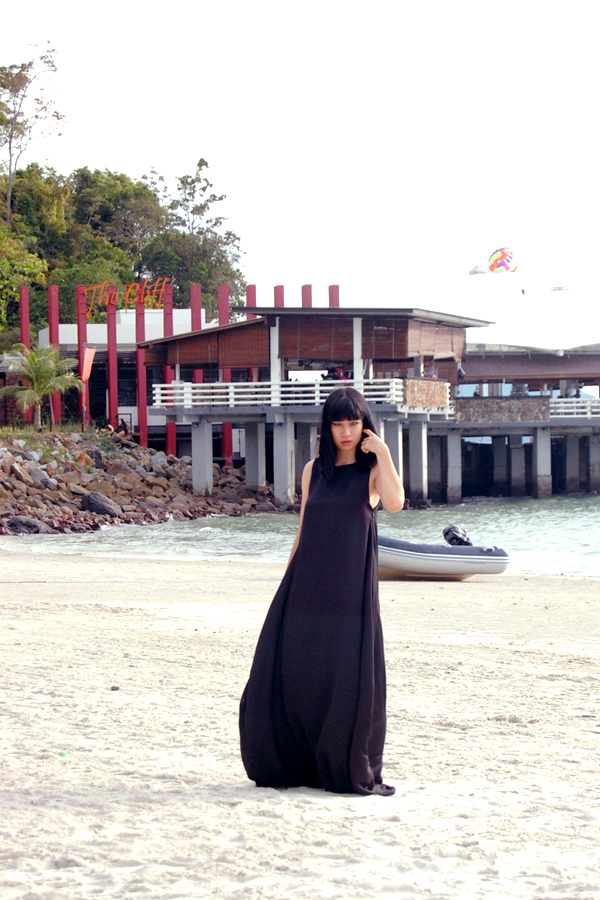 Behind me is a restaurant-slash-bar called The Cliff overlooking the sea, which I'd highly recommend for their excellent service. Not only did they offer to lend us a pair of binoculars (so I could spy on the people at the beach), one of the bartenders even offered to make me a custom-made cocktail, which I officially christened Rosenrot. He knew what I wanted despite being given descriptions of tastes (I'm a dork when it comes to alcohol). Rosenrot is a mixture of gin, vodka, rum, raspberry and lychee liqueur.
The best part was that the cocktails cost me no more than what's equivalent of an American fiver each, which was seriously cheap considering that it was a posh place to begin with. This is because Langkawi is the only place in Malaysia that is duty free, so there's no better place to get intoxicated in style.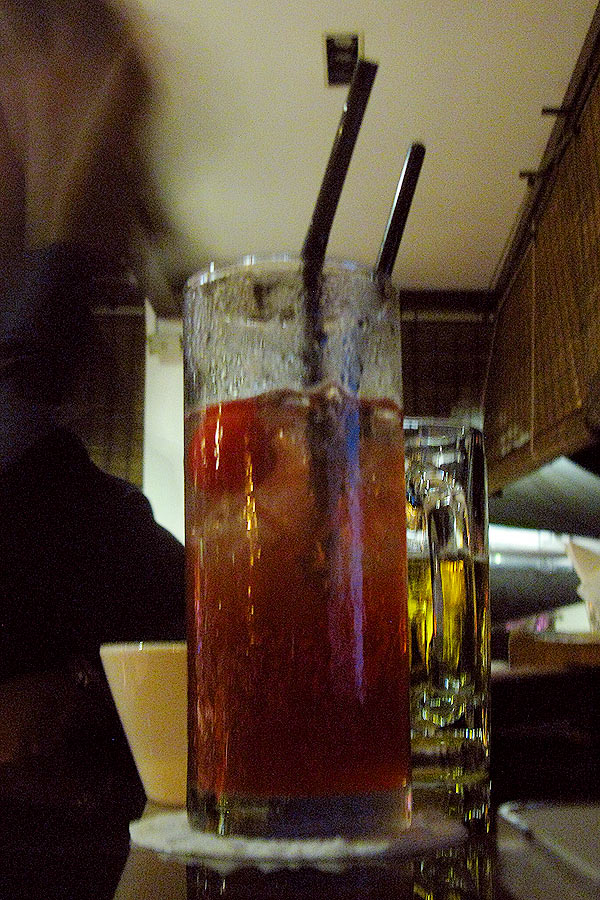 Rosenrot – possibly my favourite cocktail which I'll never get anywhere else
We rented a scooter for less than $10 a day (nope, I'm not kidding) and biked up to the highest peak of the island, which is a mountain called Gunung Raya. Along the way we found wild monkeys and cows.
Mommy monkey doesn't seem too happy to see me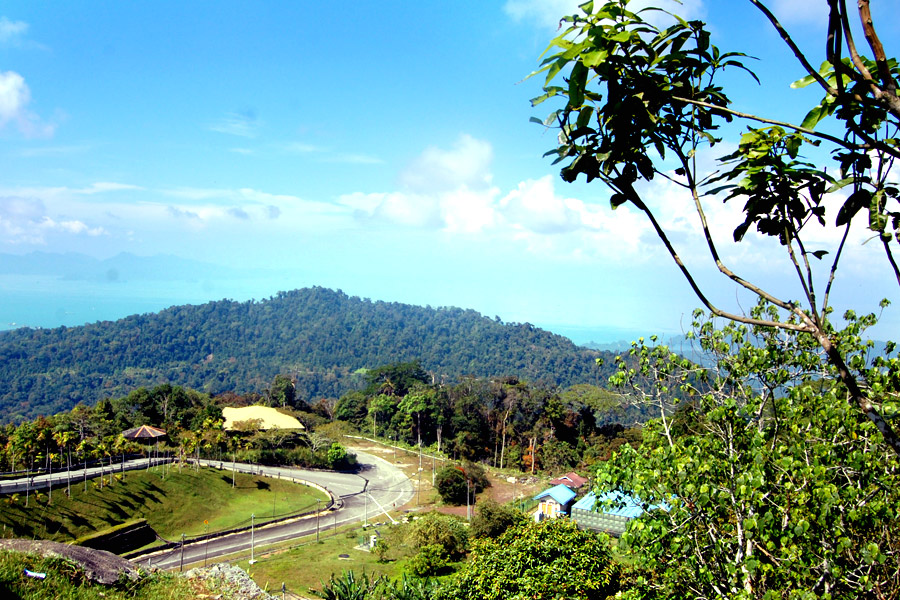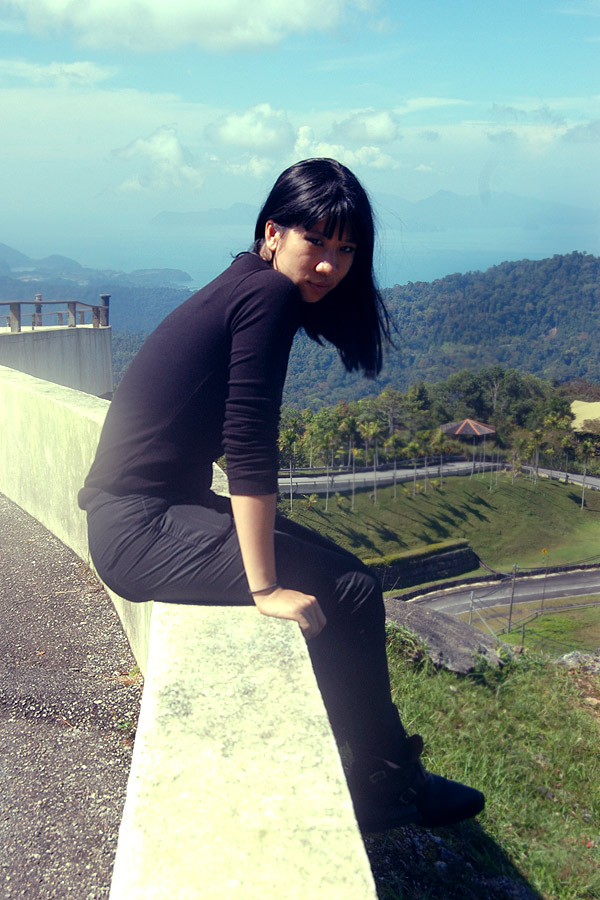 The journey was admittedly much more enjoyable than the destination because there wasn't much to do at the peak of the mountain, so we headed down soon after to the next destination. Along the way we stopped by this beautiful stretch of coastline…   
…but unfortunately the view at the other side was rather ruined by the cement factory.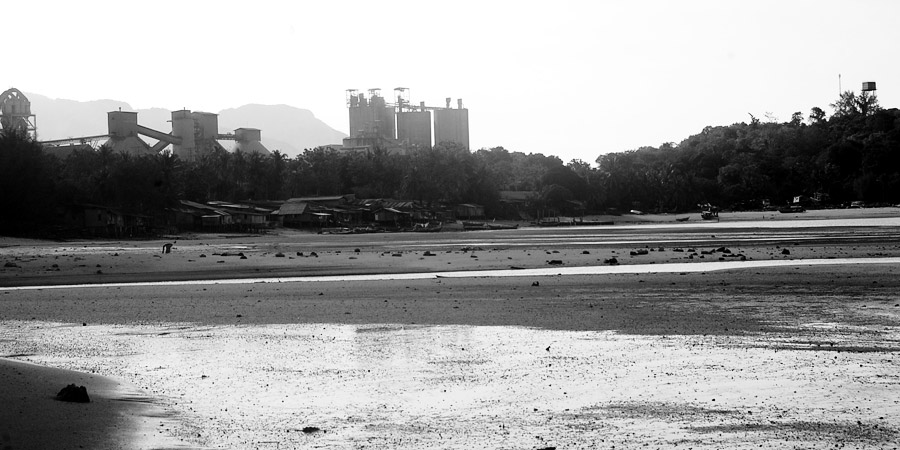 The next pit stop was the local spring called Telaga Tujuh, and to get there we had to climb more than six hundred steps up a steep slope. If I had known that I would be doing this much physical exercise in extreme humidity, I would have thought twice about my wardrobe choices (ie. long-sleeved shirt and Rick unbreathable jeggings).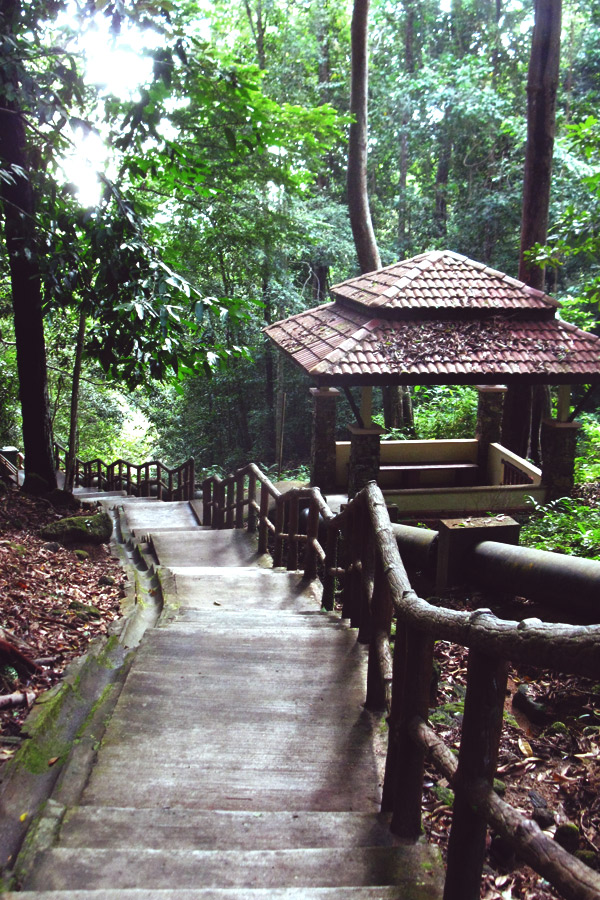 Thankfully the climb was all worth it. I'll let the pictures speak for themselves.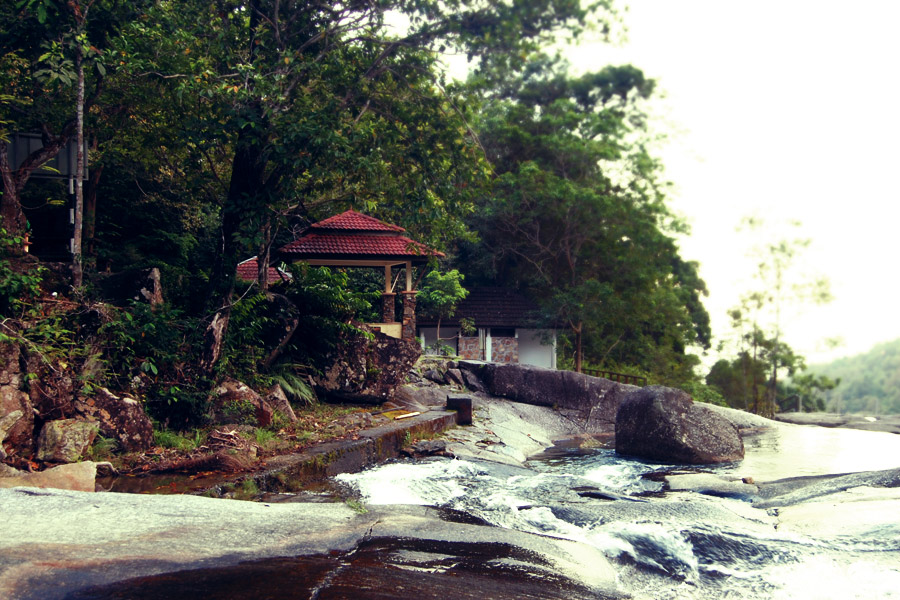 The spring flows over the cliff to form a magnificent waterfall
So that was pretty much the adventurous side of my trip. The rest of the time was spent lazying about on the beach and stuffing my face with food ($1 burgers cooked on the spot; $5 BBQ fish, I could go on and on about this…). I'll end this post with a bunch of cute ducks. Thanks for reading guys.