We're all so tired of the whole model off-duty look (I know I am!). I mean, look at us, we're not the least bit waif-like (okay maybe some of you are), nor look remotely close to a coke-snorter. Yet, time and time again we receive emails reminding us to buy into that whole 'I just stepped off the catwalk' look championed by Alexander Wang. Well I shall have none of that anymore, nosiree. I say all other legit professions should be given equal rights and status, therefore we can latch on that off-duty title to our day jobs, eg. ninja off-duty, pit-sniffer off-duty, or even fortune cookie writer off-duty. I myself have interpreted the off-duty look for women whose job is to subjugate ill-behaved boys and girls.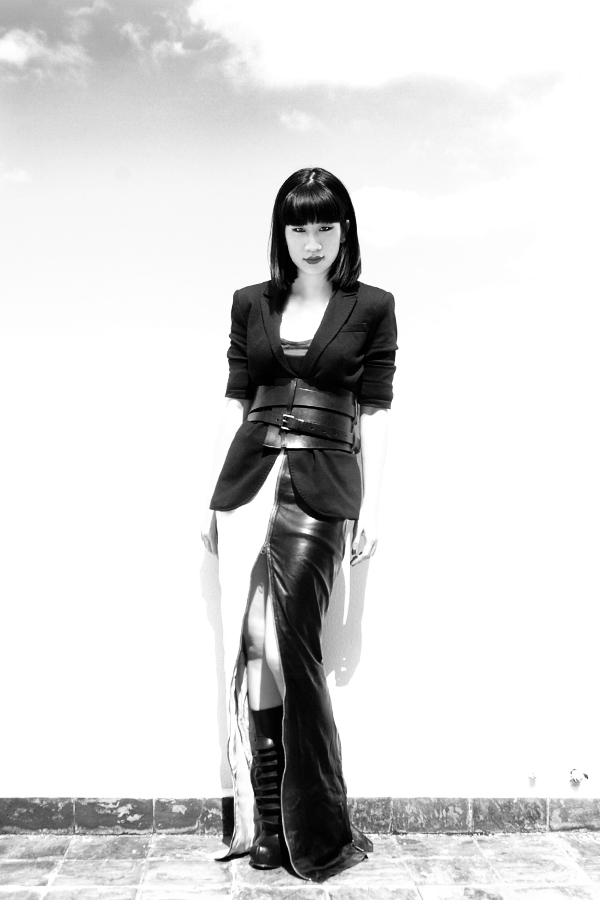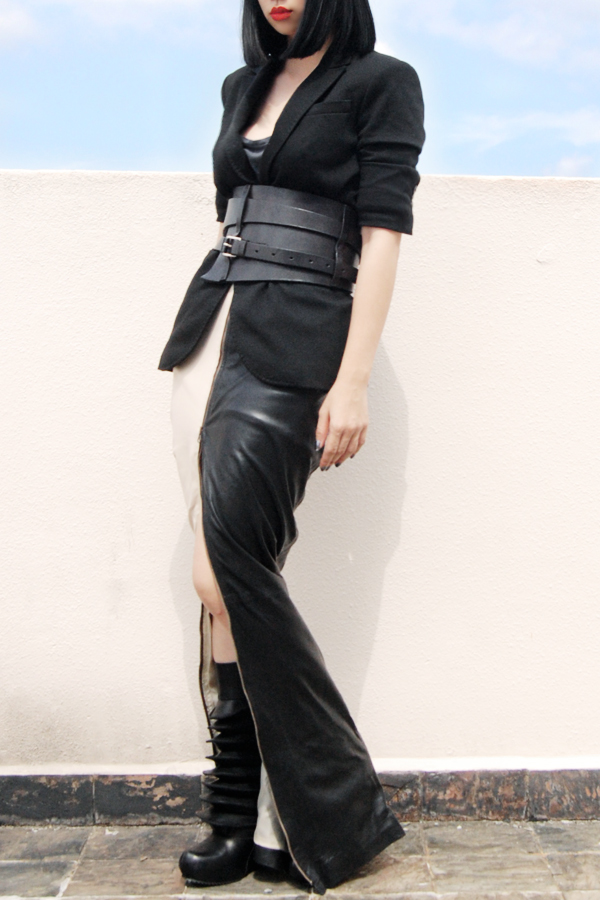 Blazer – Zara; Belt – Damir Doma; Skirt – Custom made; Boots – Rick Owens; Whip (not pictured)
To get the Dominatrix off-duty look:
Blazer & Maxi Skirt, preferably with major high slit that is borderline indecent (I call it tantalising).
Accessories such as chunky waist belt that props up your tatas, and not forgetting the menacing leather boots.