Some days I want to look like a nun, or a vampire, other times I want to look like a cyborg, simply because I finally own one of Junya Watanabe's best biker jackets, in fact one of THE best biker jackets in the world. Aesthetics-wise, of course. It won't save my life in any crash so thank God for a ridiculously cautious boyfriend.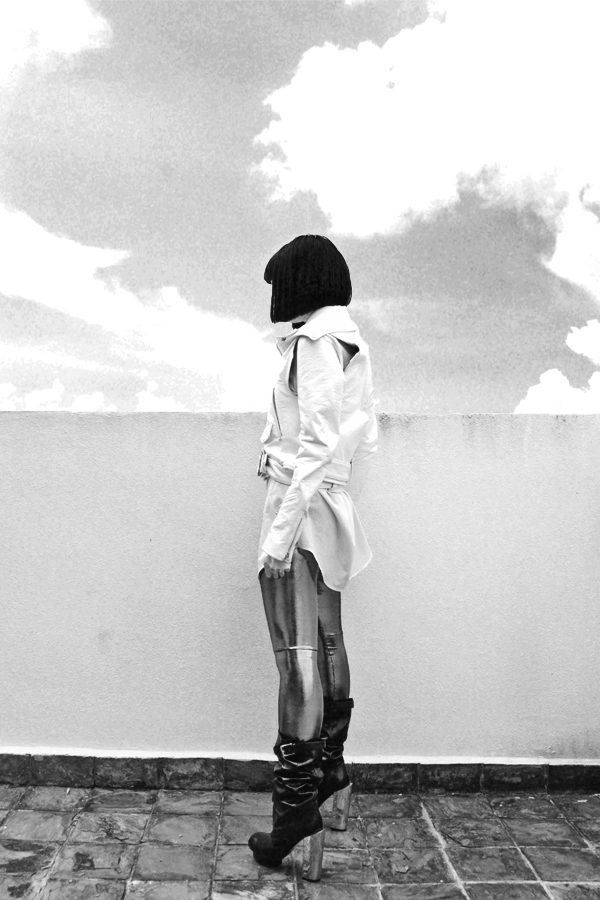 Junya Watanabe biker jacket; Geoffrey Beene shirt; Blackmilk Liquid Silver leggings; Phi boots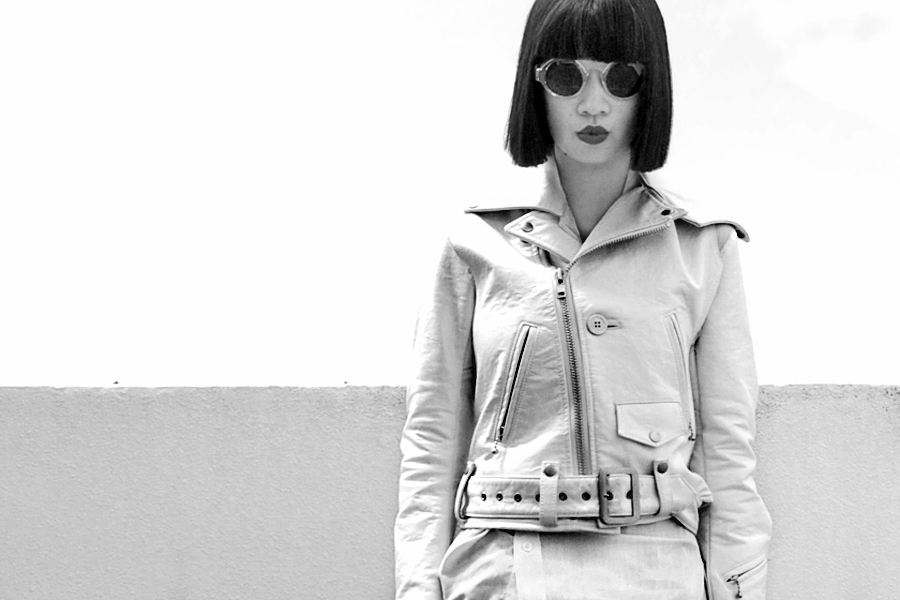 I was hesitant in putting up the photo below because I look like a happy eight year old kid here. No that is not the look I would like to endorse in this dark blog because The Rosenrot is all about being sad, depressed and lonely. I jest. But the Junya jacket begs to be shown off in all its glory so here is the full frontal photo.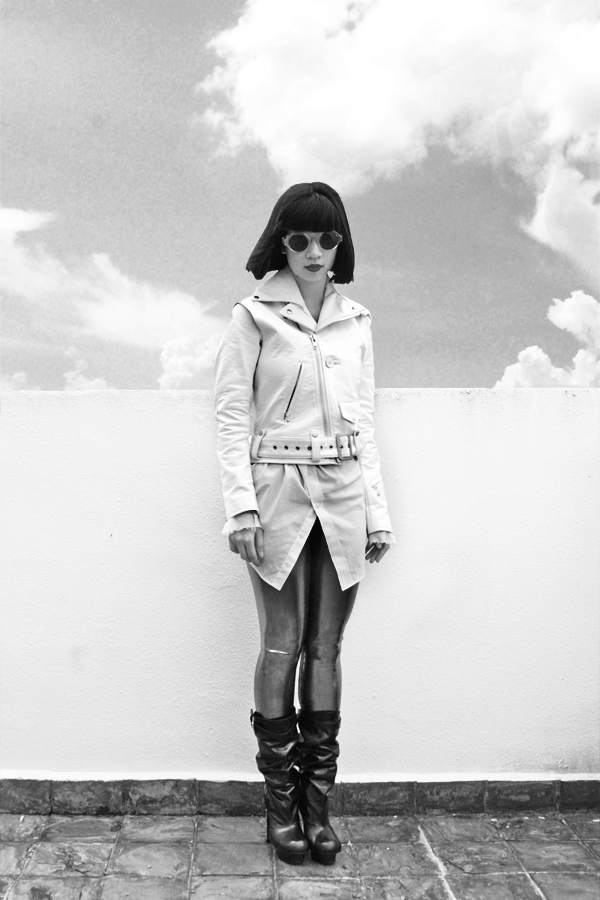 I admit the fit is not really as majestic as the back, possibly due to the angle, or the under shirt, or the person wearing it. With that said I'll think of other ways to wear this really cool jacket without looking like 80s washed out groupie.
Now here are some pictures of Junya Watanabe's Fall 2007 collection, just so you know why they are my favourite, which ranks way up there with Rick's best seasons. Imma be Ash Ketchup who'll catch all the biker jackets, eventually. Not only is Junya able to deconstruct such a classic piece of clothing in numerous creative ways, it's hard to believe that each one of them is vegan-friendly. The texture of my jacket could have fooled anyone into thinking that they're stiff goat or cow, but they're in fact 100% cotton.