I love Yoox, I really do. It's a great place to hunt down off-season items I couldn't get because they were unaffordable previously or were unavailable in online stores, but sometimes the buyers' choices makes me think that there's no form of curation whatsoever, just offloading of unsold goods from stores. They end up clogging the site with silly things that either makes me laugh or give up on browsing altogether. Here's a few I've selected that tops my list.
4. The befuddling one
Comme des Garcons is never an easy label to comprehend. The designer, Rei Kawakubo, loves to turn traditional fashion concepts upside down, disregarding the natural shape of the human body at her finest. On the whole, I am always in awe of her vision because she always bring something new to the table, not to mention that her protege, Junya Watanabe, is a favourite designer of mine. However, certain individual pieces are rather 'interesting', like the blouse above. I thought the cushioning were too strategically-placed that one might think it's an avant-garde form of undergarment to help the ladies create heart-shaped bosoms. If it's your cup of tea, well you're in luck! The blouse is still available for £79, down from £199 here.
3. Worst collaboration ever?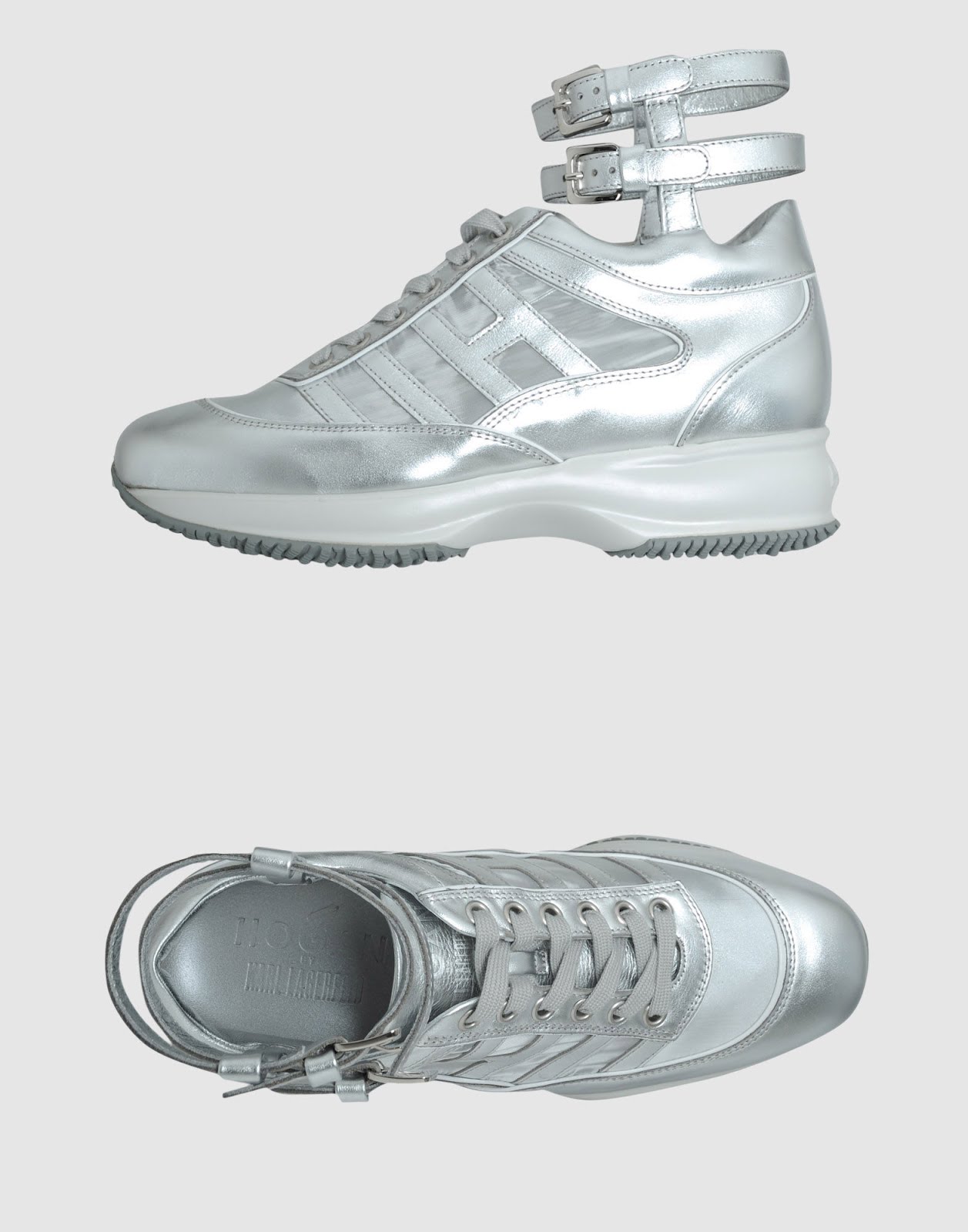 Hogan by Karl Lagerfeld
I don't know how Karl Lagerfeld can find time to produce 64 collections for Chanel yet still have time to do 50 collaborations and projects in a year. I'm never a fan of him because he's more of a licensor than a designer, and judging by the monstrosities of the shoes above, perhaps he didn't even bother to sketch a single prototype before lending his name to the collaboration. But for those who are die-hard fans of Kaiser Karl, you can get the shoes
here
for a mere £125. I wouldn't recommend them for running though. You might get more blisters than wearing Louboutins.2. Half a sneaker and half a wedge makes one utter crap
So what are they called? Snedges? Could someone please, please, PLEASE explain to me why these hybrid is still produced? They never fail to make my shopping experience an utter nuisance whenever I'm searching under 'wedges'. I don't see how the elevation make ugly sneakers more pleasant to look at nor improve your performance, then again designers seem to like hybrids, like this shoe-cum-mop. The only people I can think of who buys this stuff is middle-aged gaudy Italian/Chinese ladies who wear equally cheesy baby-print-with-real-piercings shirt topped off with larger-than-life coiffure.
Ugly T-shirtsWhich brings us to the worst offender of all – cheesy t-shirts found on Yoox.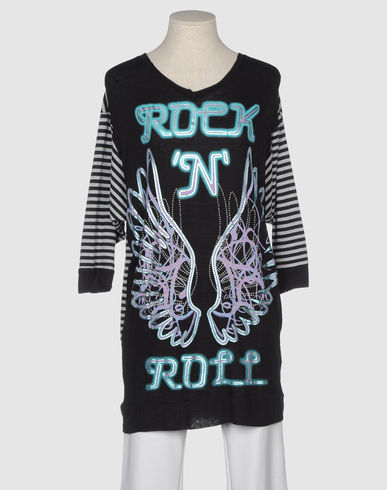 Custoline
;
Elvis Jesus
Here's how Elvis Jesus (who the hell came up with that name anyway?) introduced their men's shirts on their website: "Rise from the ashes and embrace the subculture of rock & roll with the new range of Elvis Jesus couture apparel".
There's so much lol-worthy aspects in one sentence that I don't even know where to begin (why the hell were people buried in ashes in the first place?). Also I cringe whenver the word 'couture' is thrown around casually. Rock & Roll has always been a popular theme in t-shirt prints, from Guess to long-time 'favourite' Ed Hardy. Seems like there are a large group of people out there who secretly wish to live the rockstar lives. I remembered once when I was interning for this clothing manufacturer, I had to design the graphics on their t-shirts. Anything minimalist and clever was of no interest to them, turns out all I had to do was combine colourful prints to create the loudest possible pictures.
Another sellable theme in t-shirts are anything with lame French quotes. Je t'aime Dior anyone? Hell these days you don't even need long words. What about 'I Love Chanel', or the latest offering from
Céline
? I wouldn't mind them that much if they cost enough to cover the production of organic cotton and fair wages, but not at upwards $100. Goes to show how enslaved we can be to brands yes?