You know how lots of bloggers do that 'Look what I just bought' posts, and you think it's downright show off-ish? Yeah I'm trying not to do that here, but let's face it, when you've just bought your own 'holy grail' of an item, you'd want to share the joy and excitement of finally having that elusive piece in your hands. And no, I'm not talking about some sold-out H&M copy of designer ware that had been snagged by 854238 Rumi lookalikes, but THE unattainables that you've been lusting for seasons after seasons, knowing that it'll never be produced again. In my case, it's the guipure dresses from Prada's Fall 2008 collection.

Fall 2008 was an incredible season. Unfortunately, I had a rather premature taste in fashion then, therefore unable to fully appreciate, or even had an awareness of the collections I have come to admire years later. Rick Owens showed his turbo boots for the first time, Balenciaga came up with the rubberised crystal boots (another holy grail I'm constantly searching for), and who could forget Ann Dem's infamous triple lace boots?

Then there was Prada. "People keep talking about the return of minimalism" said Miuccia, "but it has to have a twist now. I hope it works — we had the whole of Switzerland working night and day to produce enough lace". And daaaaymn did the Swiss artisans delivered.


With the texture of the lace being the focal point of the collection, Miuccia Prada was able to present a stellar show despite the simple silhouettes of the garments.

Here is me channeling the nun chic look:


My photographs aren't doing this guipure dress any justice to be honest, but feel free to enlarge the photo to see the intricate details of the lace. I can't stress how floored I am each time I examine it up close. In fact, the tag indicates a percentage of the dress is made of metal. I'm not sure if it's referring to metal, literally, or metallic threads. Either way, I'm not wearing it to the airport.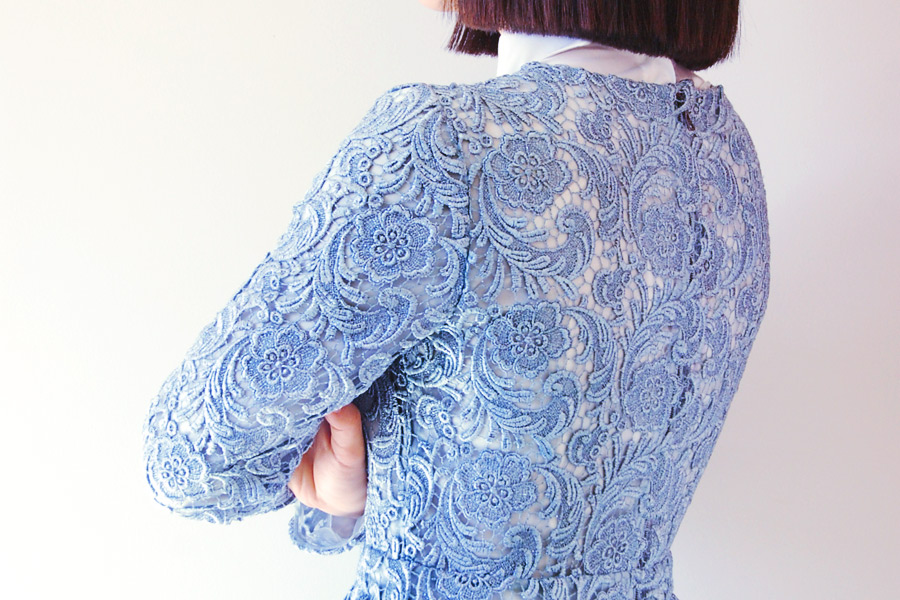 So what's the purpose of this post, you ask? Well I just wanted to show you that Prada didn't create atrocities all the time. Once in a while, they do get it right.