I have recently found this designer, nay, a sculptor is more befitting a title, by the name of Aoi Kotsuhiroi. If you've been gushing over Pamela Love and her talon rings, well Aoi's works are waaaaay beyond those commercial, heavily copied designs. Her jewellery from NOWHERE collection are quite like poems about death which have been interpreted into objects. Forget about your typical silver or brass, Aoi creates art pieces most intricate from different exotic materials such as Urushi lacquered horn, human hair and (my favourite part) ancient gold nuggets from more than one millenium ago! Best of all, most of them are one-offs, so noone's going to own the same piece, EVER.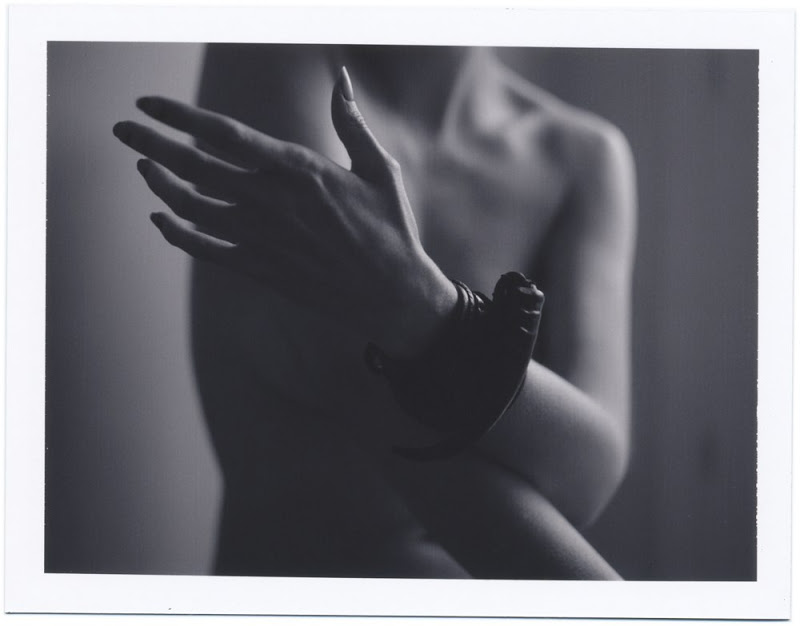 Under The Skin
Kote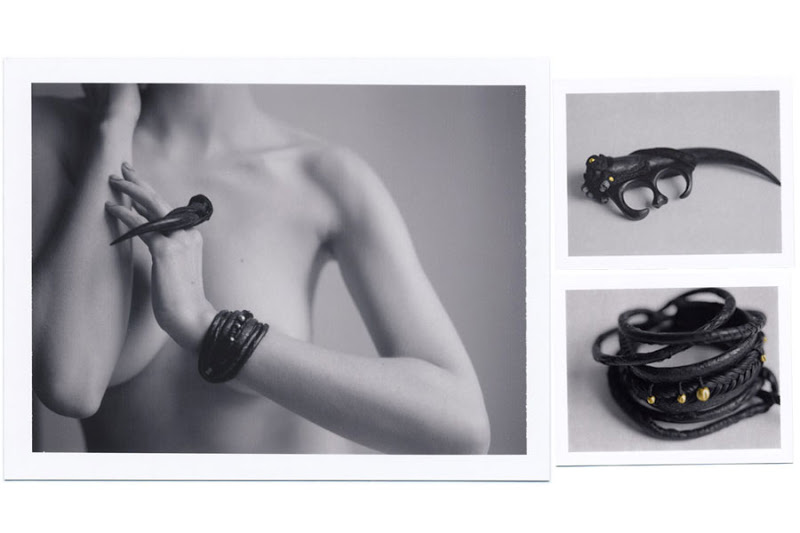 Top: Wet Butterfly
Bottom: Fog's Skin

Double Solitude available here
Wait I forgot to mention she does shoes as well (no, not really). They are custom made so they will be rarer (more rare?) than the
Nina Ricci heelless boots
. Get yours
here
now!

Dawn Ritual
All photos from
Aoi Kotsuhiroi
-clickity click for more crazy arm/finger/feet weapons. The ones featured here don't even cover half the goodness she made.