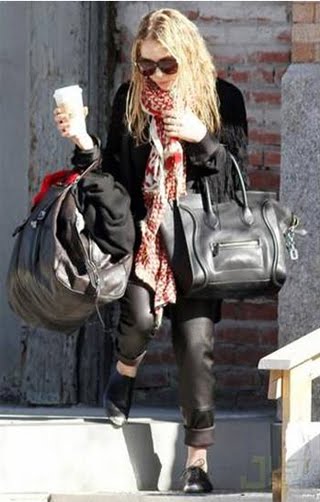 Alright guys, we've all seen Mary Kate (or is it Ashley?) with her black Celine, but no matter how much you search there is limited information available on the net. so let me share some info I've found out over the past week after calling countless numbers of Celine stores worldwide. There are FOUR different sizes of the 'Luggage':
mini (what MK is carrying) and this
Small (30cm x 30cm x 17cm)
Medium (38cm x 40cm x 18cm)

Large (45cm x 45cm x 23cm)
You can find most of the different coloursways on Celine's website, and I've also compiled them
here
. The good news is that there are more colours available in stores:
'Luggage' in Beige & Natural Python Medium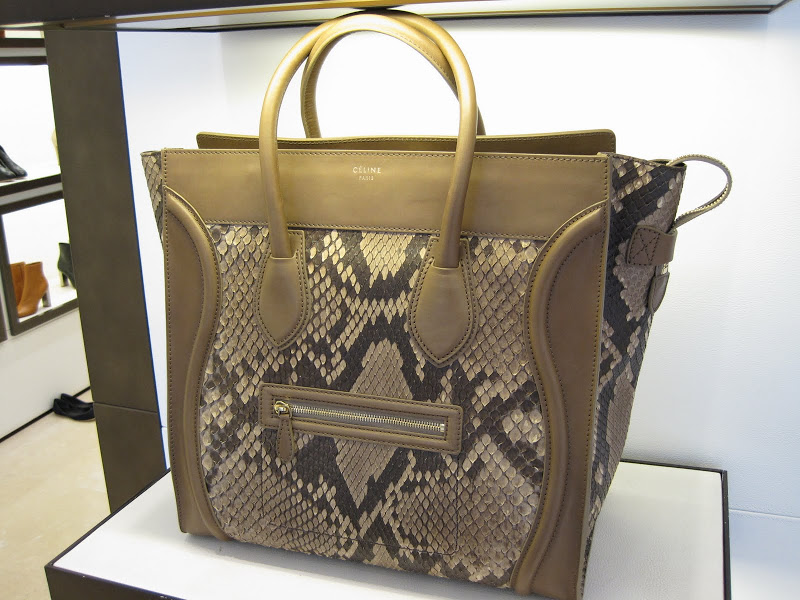 Courtesy of Celine Milano
'Luggage' Electric Blue Python Medium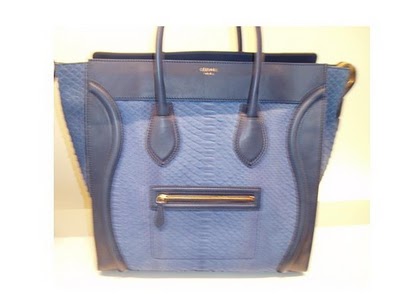 Courtesy of Celine Geneve
'Luggage' Rust Python Mini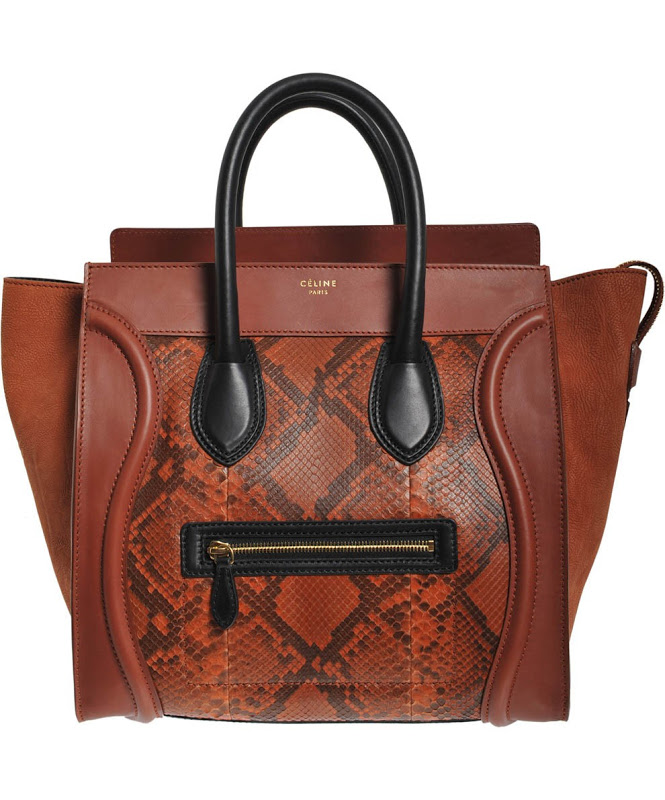 lindestore.com
Prices vary according to sizes and materials. If you're into exotics, expect to spend about €1900 for a Small python, €2500 for the medium python, and €12000 upwards for the croc. I'm not sure about you but I am so terribly confused as to which colours to choose that I am taking a very long time to get back to the SAs I called (and it makes me feel extremely guilty).
Call up your nearest branch:
Milan – Marzia
Victor Hugo Paris – Herve
Geneva – Juliette
US – Doris
Harrods – Yoann
Selfridges – Ethav
..and feel free to hit me up via email or leave comments if you'd like more info.