This is Louis. He's my partner in crime in our Op-shop heists. Well it wasn't planned that way in the beginning. We were just thinking of driving around to random places, but we had no idea that that we'd come across so many thrift shops like Salvos and Vinnies in every small little towns. So after the first day we decided that the next few days will be spent bargain-hunting, while squeezing some sightseeing places into the itinery.
We visited Phillip Island on the first and second day. We wanted to see the penguins on the first day, but looking at the ticket prices we realised we were too cheap for them. Went there again the second day to visit all the op-shops we passed by along the way with a final pit stop at the chocolate store/factory.

Louis got his blazer (and the flannel shirt) at the Savers at Dandenong and he's been wearing it ever since. Can't blame him considering that it made him so much more like an English now.

On the third day we went north-east of Melbourne and found this pretty little town called Healesville…..

….where Louis got himself a handsome leather jacket.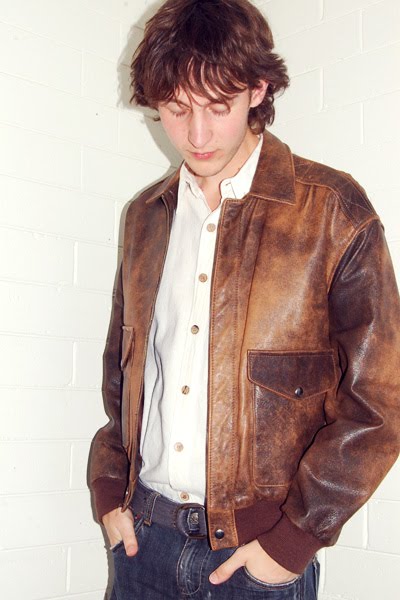 Despite the size of this town, the treasures are simply amazing! Endless racks of clothes at amazingly cheap prices.

The Op-Shop Bandits raided more stores but these were the ones I managed to take, or rather the more memorable ones.


The whole trip was just pure random fun. I'd say Louis was the winner of this Op-Shop hunt. He managed to snag whole outfits and the coolest suits.

…plus the snazziest brogues for under ten bucks.

My spoils pale in comparison.

Got myself an Anthea Crawford blouse, the comfiest men's trousers, and a tweed blazer (below) for just under $1! Of course there were more that I looted but these are the cooler ones, including a pair of skate shoes and three men's white shirts. I found myself spending a lot more time at the men's section looking at suits and trousers than the women's section.