See I have always loved avant garde vintage dresses. I can spend hours finding vintage gems on Ebay purely just to ogle. However these days I found myself wanting to own them despite not having any occasions to wear them to, purely because they're such inspirational pieces and perhaps one day I shall replicate them in other colours and materials.
These two dresses were auctioned in Ebay a month ago. I got outbid on both occasions. For those who have experienced that you know how vexing it can be to lose at the last few seconds.
So anyway I kept hunting for the tailcoat dress and after weeks of perseverance I finally got it at a decent price.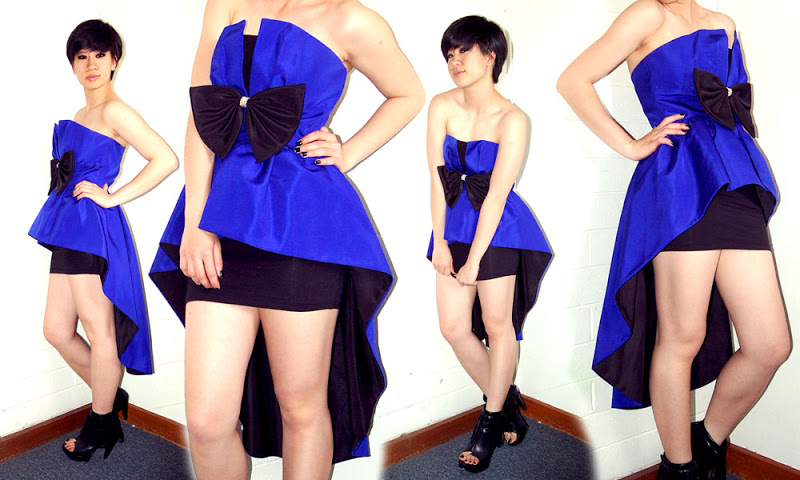 I know I should have accessorised a little or layer it or something but as usual I was just too excited when receiving the pretty dress. And then sometime later I remembered this: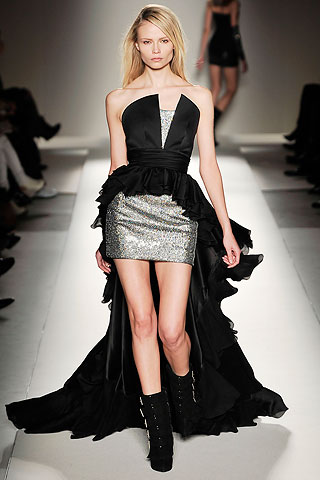 Speaking of Balmain, the S/S 10 collection is quite a disappointment IMHO. I just spent a whole day looking through all the fashion shows on style.com and I've picked out my favourite looks (about 150 of them). The next post shall be extremely image heavy.