The school got me a temporary lodging at South Yarra, reaaaally close to Chapel Street. I got to give it to them. At least they got my preference right. Now while the local designer selections are great, what I love is the many many vintage stores that are located at the other side of the street, about 2 km away from the main hustle and bustle.
For the past few days, I've been walking up and down the whole stretch of the street, and the one thing that never fails to amaze me is the number of replica designer shoes that many shops carry. I saw YSL Tributes, Louboutins, Gucci's Babouska, Chanels, and a whole lot more. Now while I managed to hold myself back, I drooled when I saw the Stella Mccartney wooden platform pumps replica, and finally after a few days of contemplation, I gave in.
Yes I know that it might not be the most ethical thing to do, but let's face it, I do not have the means to afford a S$1600 pair of shoes, even when they are going at half price at the moment. But at least I give recognition to the designer of the beautiful creation. If I am a Russian heiress I'd have ordered the two pairs below already.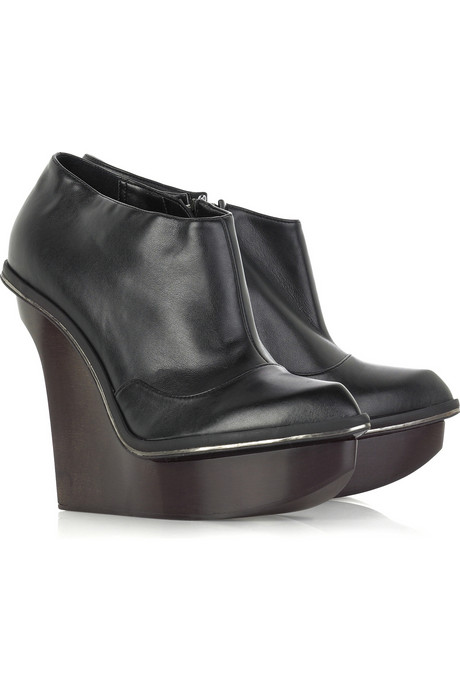 On another note, I found the gorgeous ruched skirt at Supre. I've never been quite a fan of the brand, but I'm definitely loving the versatile 80s inspired skirt.
I'll be moving into the suburban area in a matter of days, and I'd have to bid farewell to Chapel St. Damn Uni!
I'll be back with more gorgeous finds from this place soon!