So my significant other has reaffirmed the fact that I am a victim of capitalism. While it is true that I prefer the Macbook over any other notebooks despite its exorbitant price, or my modest ability in recognising where Charles & Keith copied their latest bag from, I am still the girl who prefers to dig through flea markets and thousands of Ebay listings to get that one-of-a-kind fashion statement.
But sometimes, I do get swept away when luxury brands come up with jaw-dropping designs. I am after all one who appreciates beauty, whether it costs $2 or $2000. What separates me from the other Prada-trotting fashion slaves is the fact that I don't quite give a damn which season the designs came from.What is deemed as the in thing of today will be so-called yesterday in a matter of two hours. I say, screw that crap. I would rather wear a pair of classy Chanel pumps two seasons ago than to don the latest diseased-like Babouska boots from Gucci.
While I try not to dwell much on runway fashion here, I can't help but to mention how inspirational Chanel's footwear has been for the past few seasons.
Bicolour Satin Ankle Strap Pump A/W 08/09
Bicolour Flannel and Calfskin Ankle Strap Pump A/W 08/09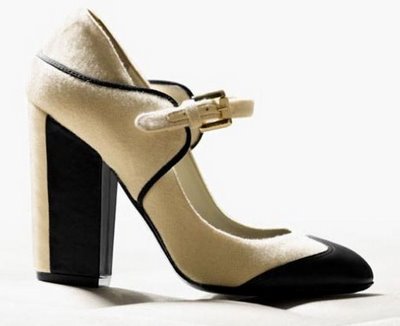 The Satin Gun Heel of Cruise 08/09 that has caused quite a stir in the fashion community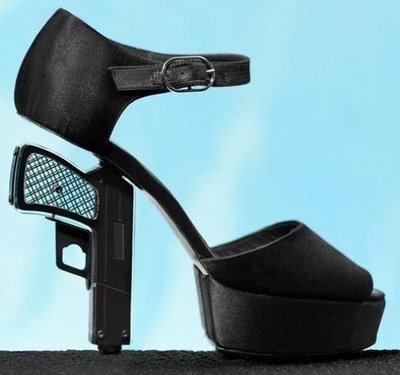 I am in love with all the heels above, but my dream pair would be the platform heels from Spring/Summer 08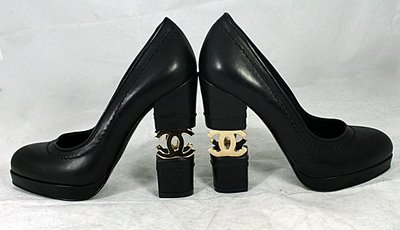 If I did not check which season they came from I would have thought they were made in the 90s, what with the golden hardware and all. They exude just the right amount of class, not to mention that I freaking love the not-too-round toes and extra chunky heels, but yet they are bordering on the fetish side.
The average price for them on Ebay is US$400-$500. Of course the possibility of me buying a pair is not that high, but I do hope someone could let me in on whether Chanel shoes are comfortable investments.