It is not easy to go up to a stranger to ask for their picture, as I found out for the first time, especially when he/she/they are so intimidatingly gorgeous.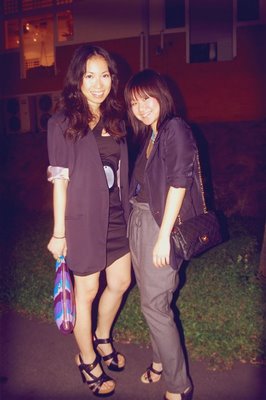 Editor (left) and beauty editor (right) of a local mag
This might seem like Lesson 101 in How to wear the long blazer. The lady on (our) left is wearing a VANESSABRUNO blazer and a gorgeous pair of Balenciaga shoes. The other lady is wearing a beautiful pair of Dries, which unfortunately was cropped out of the picture. I got mad at myself for ten minutes because of that.
Accounting student
I thought the dress (from Playhound) and the skirt combo was a clever way of layering, especially for instances when dresses are too short. The patent Dr Martens was a perfect finish (being a fan of the Brit boots myself), given to her by a friend. Well I say, lucky her!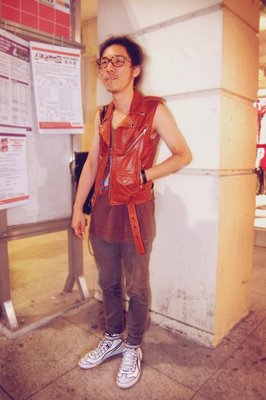 Interior designer

I was walking to my bus stop when I spotted this gentleman. Being a huge, and I mean HUGE fan of leather biker apparels, I knew I had to snap him. The vest was given by a friend (another lucky person to have friends with great taste!), which he thought might have been a vintage Banana Republic. As soon as I went home I searched high and low for something similar on Ebay. On another note, I thought the shoes were awesomely eye-catching.